Weevil - September 2019
I had to wait for the fog to clear before I could begin my photo shoot in dad's garden this week. However, once lifted, it was a beautiful warm sunny day, so I was hopeful of photographing lots of insects.
Unfortunately, the insect activity didn't match my expectations, and I had to hunt high and low for my first subject, which was this Weevil. It was absolutely tiny, at less than 5mm in length, but stood out against the yellow centre of the Oxeye Daisy (Leucanthemum vulgare) rather well.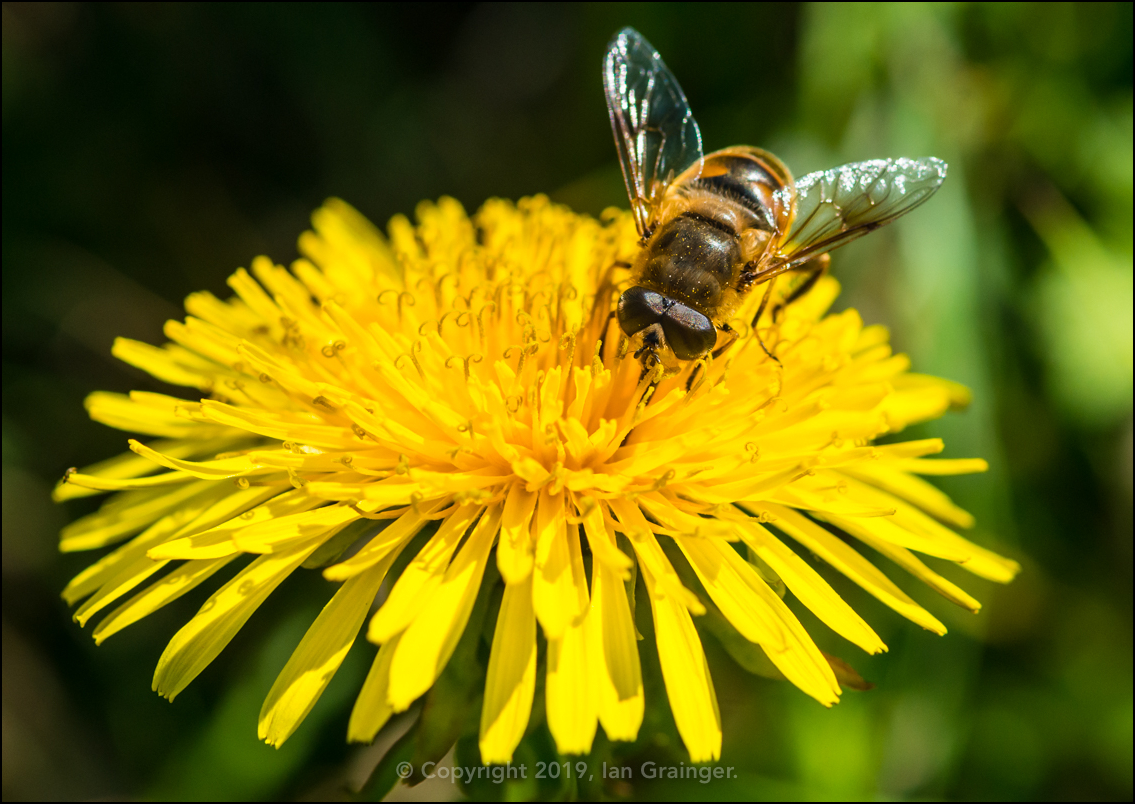 Dandelion Visitor - September 2019
The only other species of insect that seemed to be around were the Hoverflies (Syrphidae). This one was enjoying the delights of a Dandelion (Taraxacum).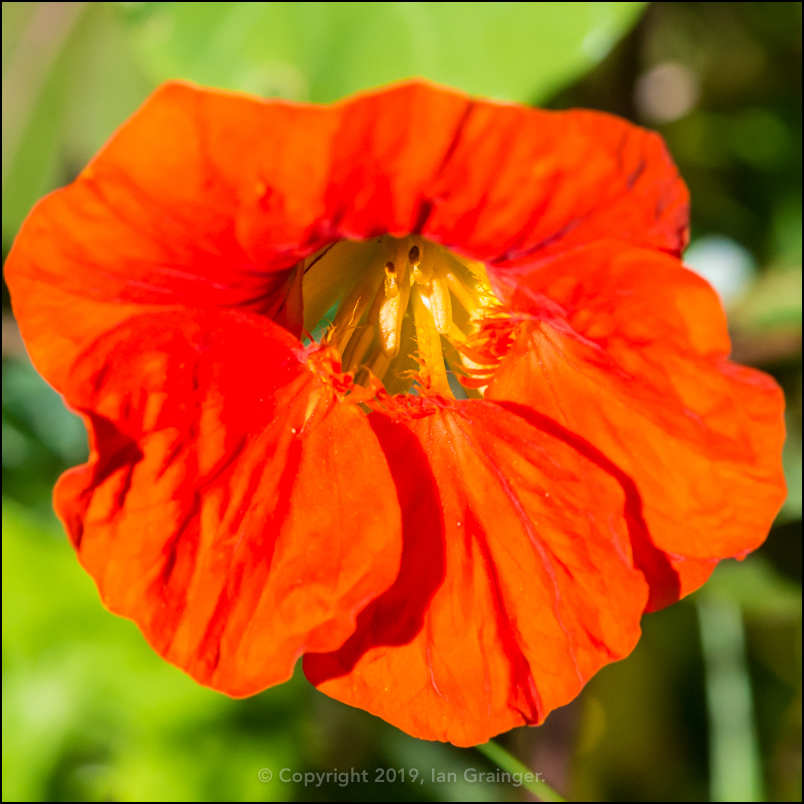 Nasturtium - September 2019
Turning my attention to flowers, there were a few new subjects to shoot this week. The Nasturtiums (Tropaeolum) had finally arrived, and were brightening up a spot in one of the garden borders.
Felicia - September 2019
There were a few Blue Marguerite (Felicia amelloides) blooms returning after a break from flowering for a few weeks. They were a lot smaller than they had been earlier in the year, but just as pretty.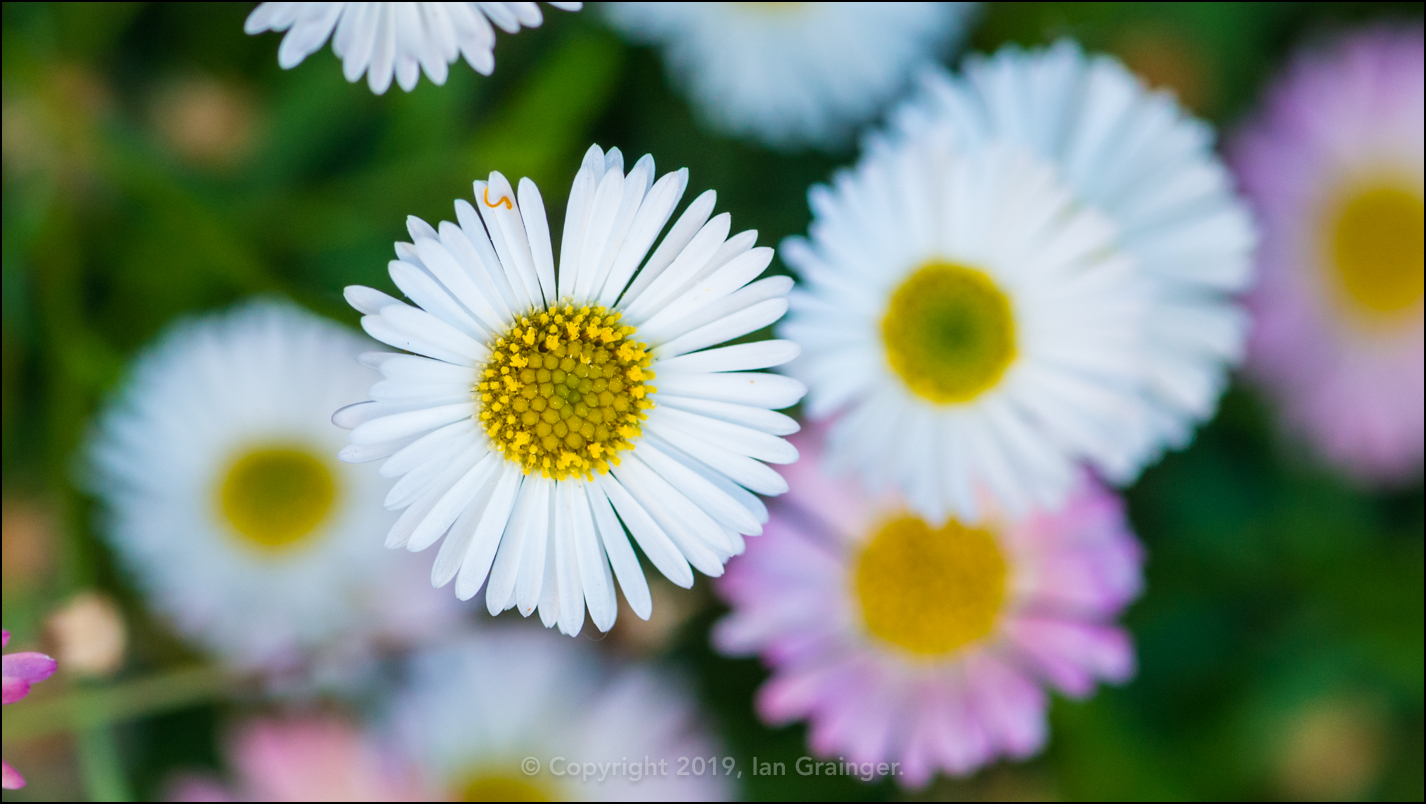 Erigeron - September 2019
Similarly the Erigeron (Erigeron karvinskianus) 'Stallone' blooms were putting on a fine late summer display after having a mid-summer sabbatical.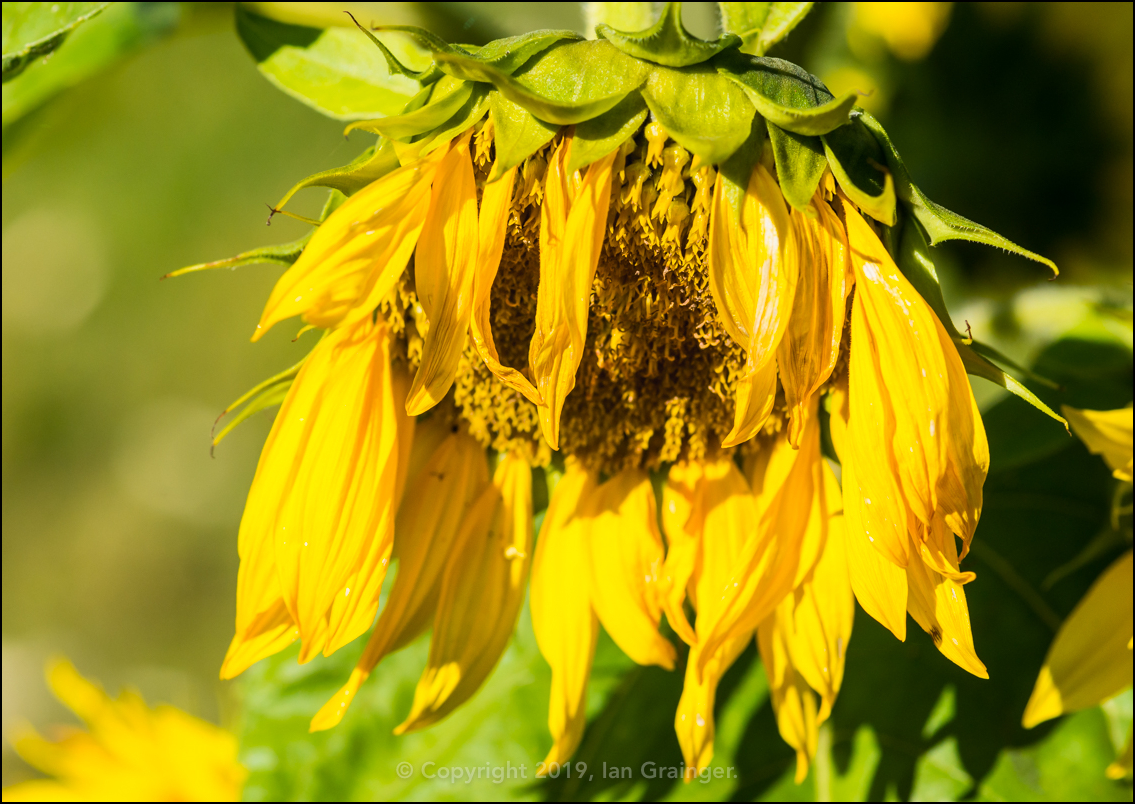 Sunflower Sunset - September 2019
Other plants in the garden were coming to the end of their flowering period for good, like the Sunflower (Helianthus) that had arrived by accident via some scattered bird seed.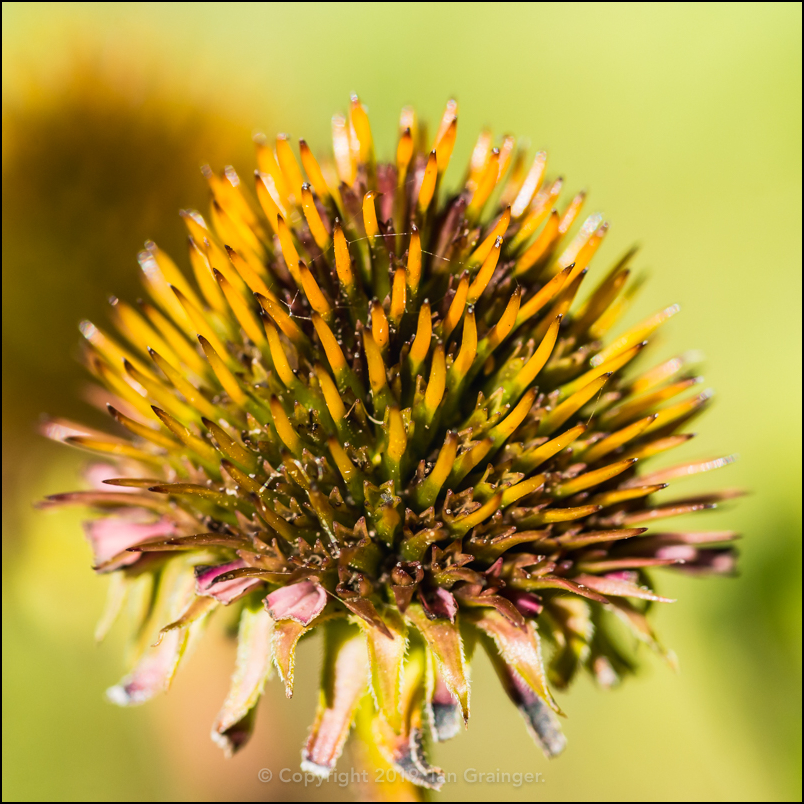 Echinacea Remains - September 2019
The Coneflowers (Echinacea) had lost all of their petals, although still made a fine architectural statement in their patio pots.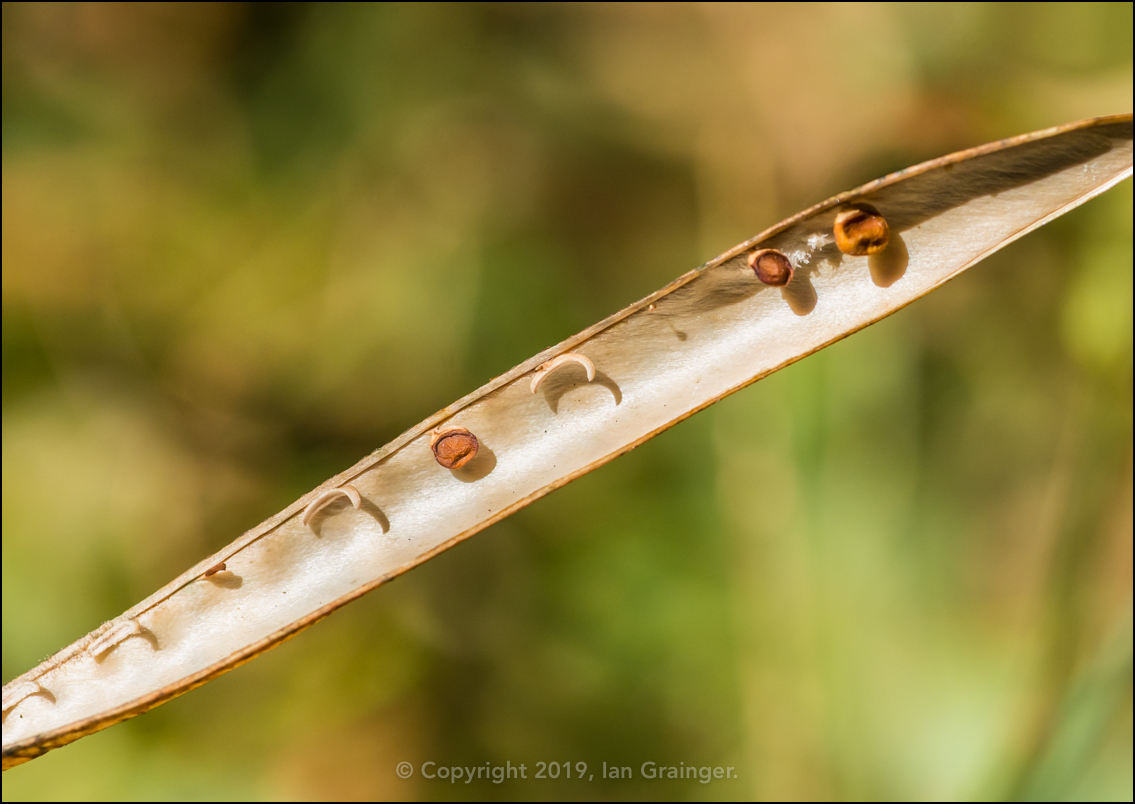 Sweet Pea Pod - September 2019
The Sweet Pea (Lathyrus odoratus) seed pods had already begun to pop open, and were scattering seeds for next year's crop of colour.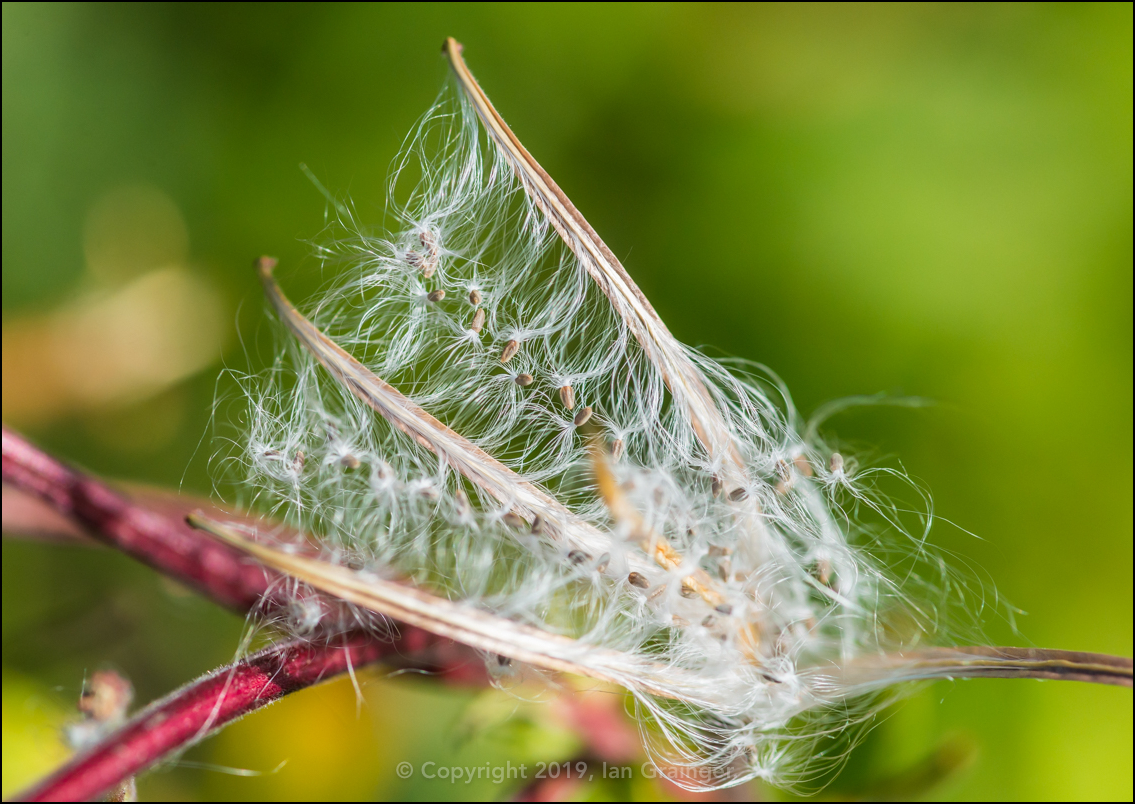 Great Willowherb Seeds - September 2019
The Great Willowherb (Epilobium hirsutum) plants had also started to go to seed, and were waiting for the wind to scatter their seeds far and wide.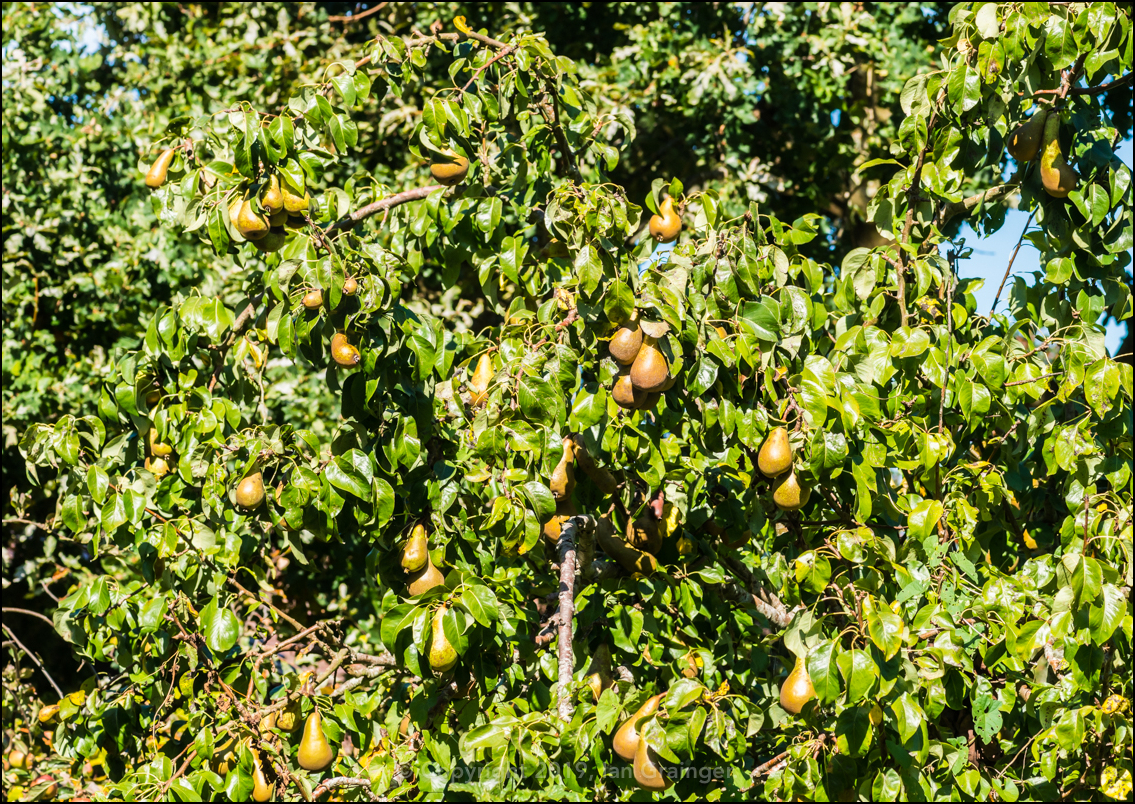 Pears - September 2019
A Pear Tree (Pyrus) in a neighbouring garden had lots of fruit within its branches, which would make a great harvest for the coming autumn.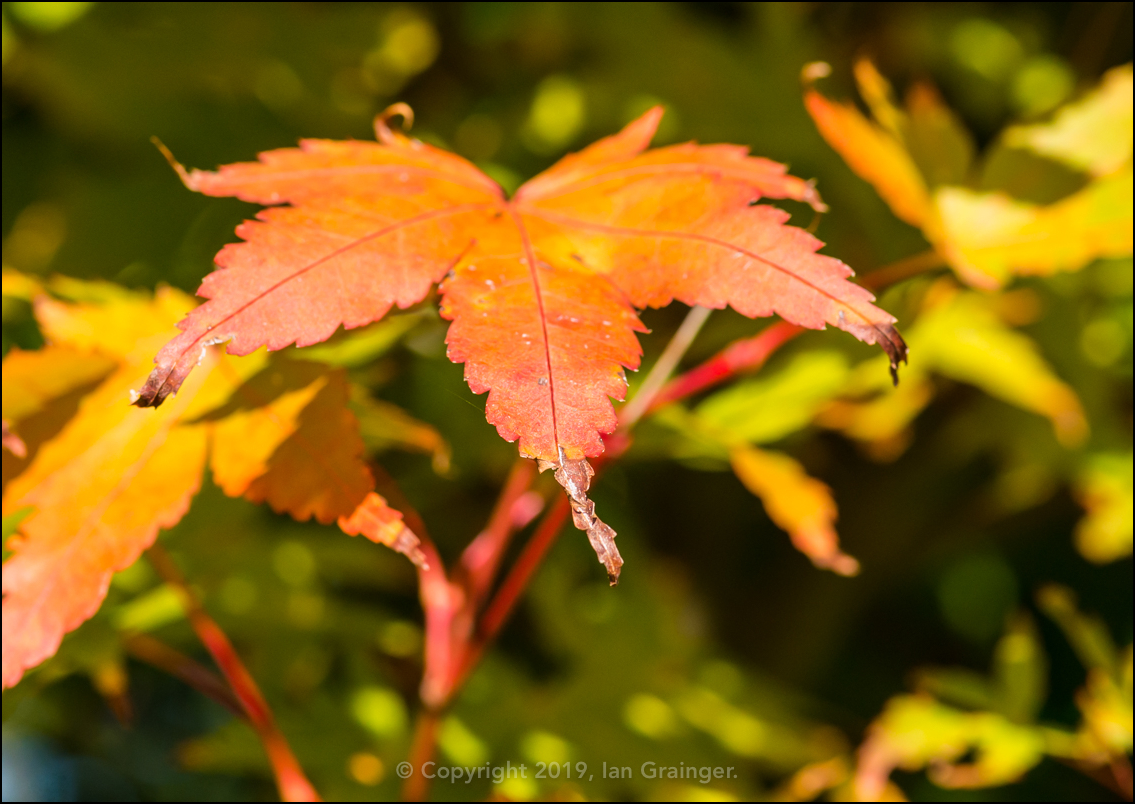 Autumn Signs - September 2019
Autumn was definitely on its way, as could be witnessed by the leaves of the Acer palmatum tree turning from green to yellow and then brown.
So this week I went with Weevil as my Image of the Week simply because it was one of the few insects that had bothered to show up for my photo shoot...