Red Quince - February 2020
It was another grey and wet day for my photo shoot in dad's garden this week, but there were a few colourful notes to enjoy as I wandered around with my camera.
My favourite was the red Ornamental Quince (Chaenomeles) bush. Last week I posted an image of buds that had formed on the pink Quince bush, and it turned out that the red one hadn't been far behind.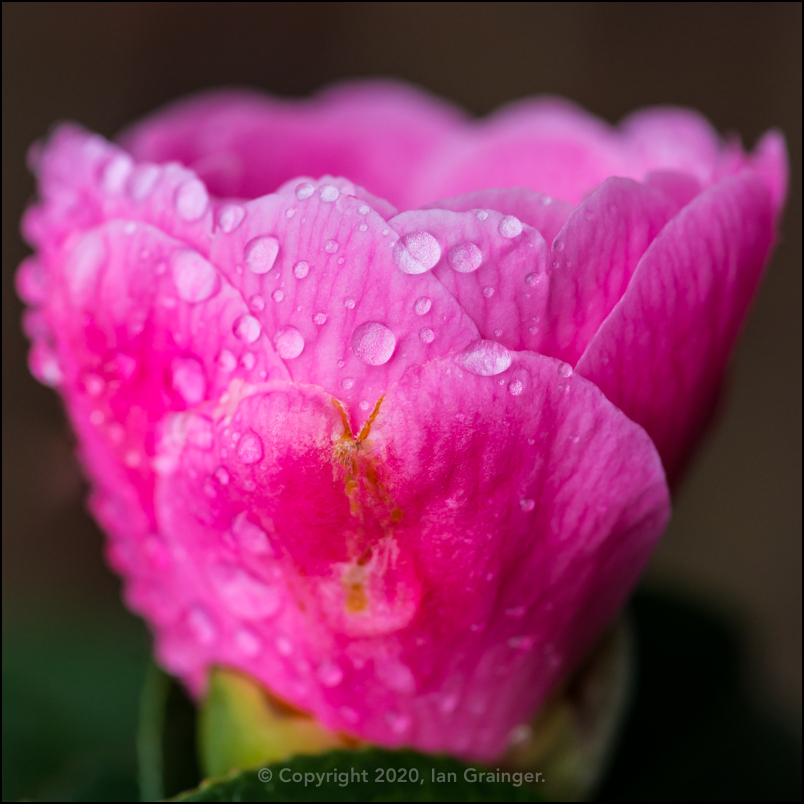 Camellia Cauldron - February 2020
The Camellia bush flower buds were beginning open, although none of the flowers had fully revealed themselves so far.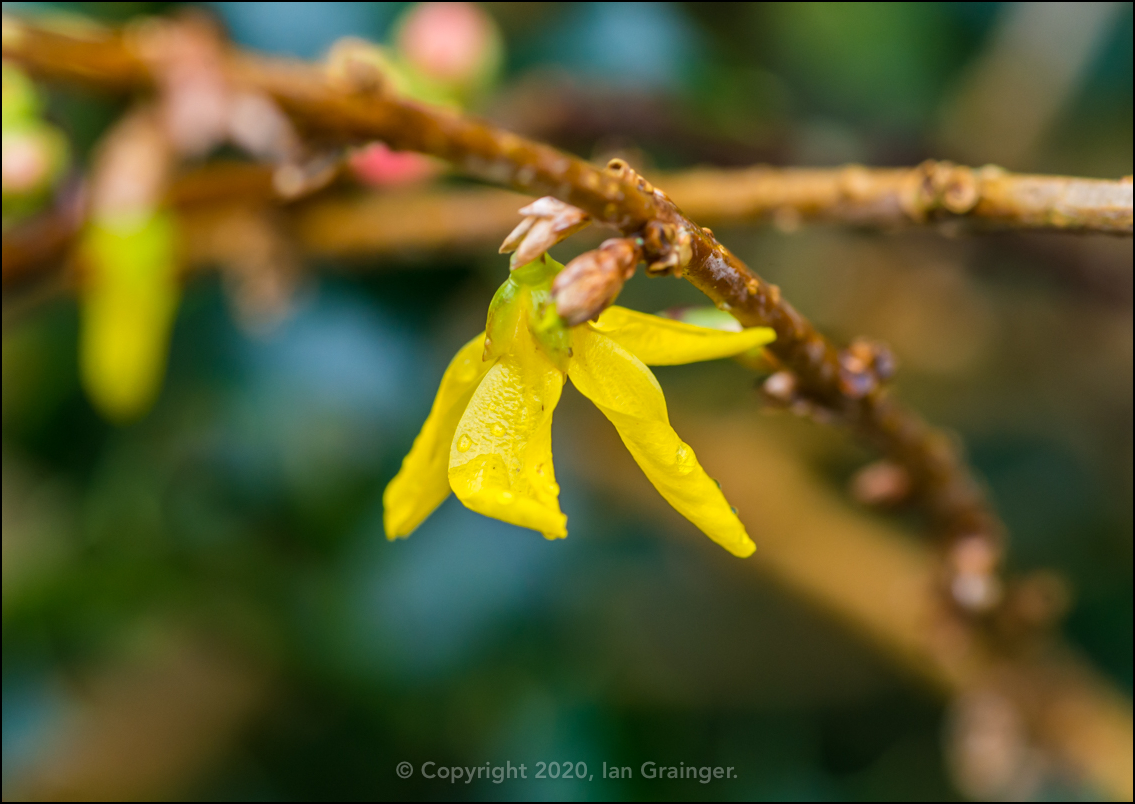 Yellow Forsythia - February 2020
A few years ago the Forsythia (Forsythia intermedia) bush had looked fantastic, but storms in recent years had damaged the plant, meaning a much less floriferous display. This was the first flower of what would hopefully be another blooming good year!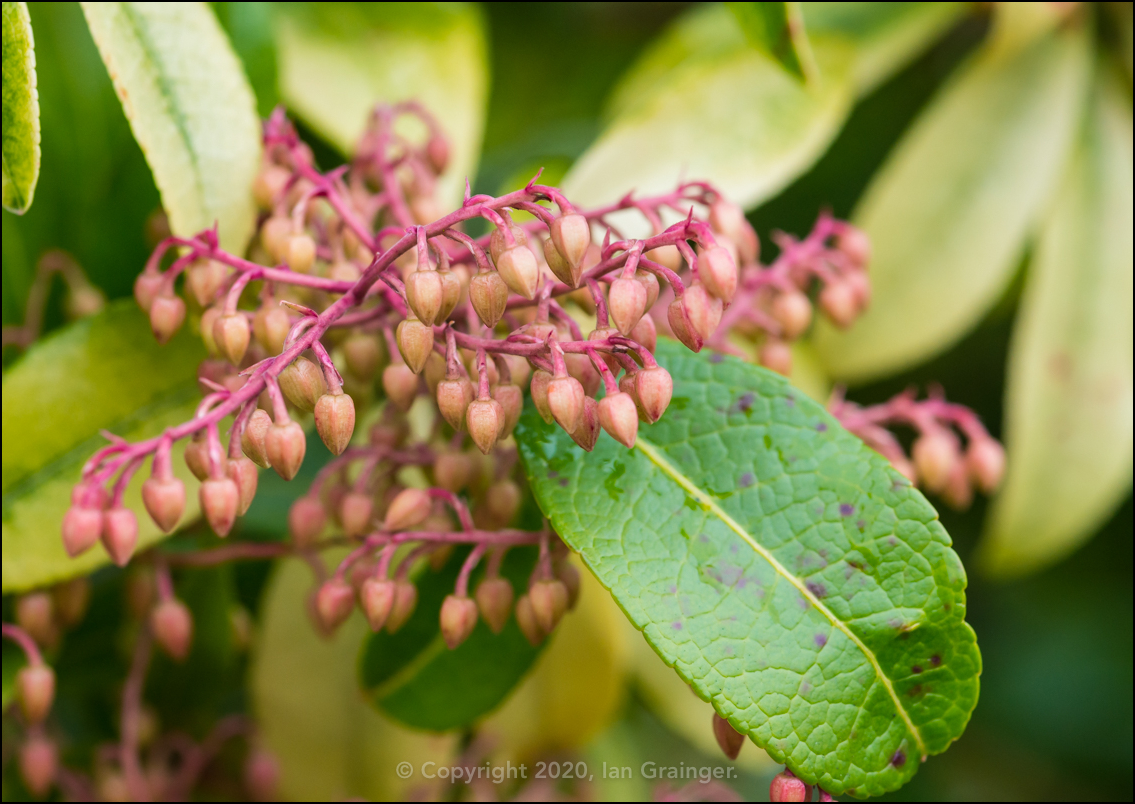 Budding Forest Flame - February 2020
Meanwhile, flower buds had begun to form on the Forest Flame (Pieris) bush.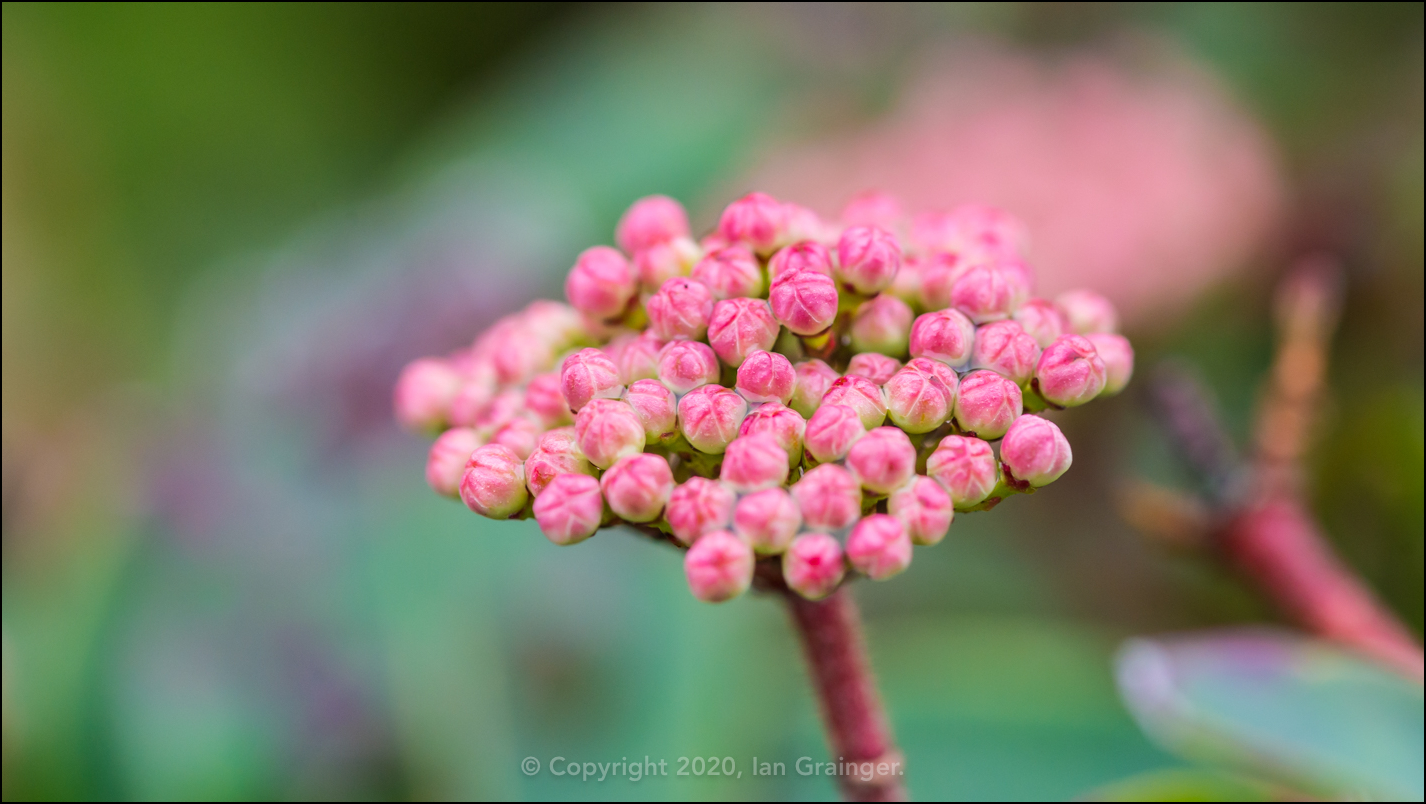 Budding Viburnum - February 2020
The Viburnum bush continued to produce lots of flower buds too, and I was really looking forward to seeing the flowers again as they'd been absent for the last few years.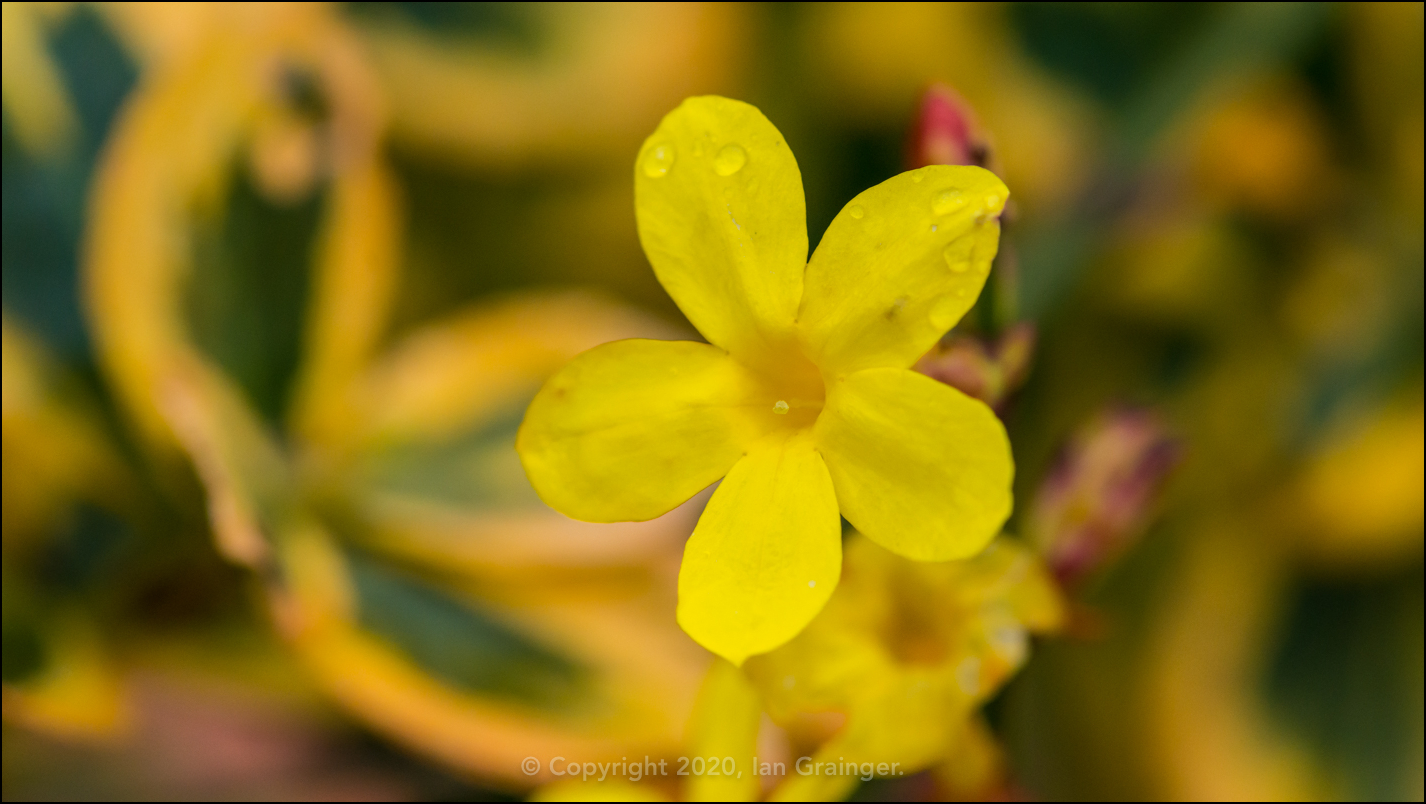 Bright Jasmine - February 2020
The Winter Jasmine (Jasminum nudiflorum) continued to produce the odd bloom here and there, but it wouldn't be long before they disappeared for another year.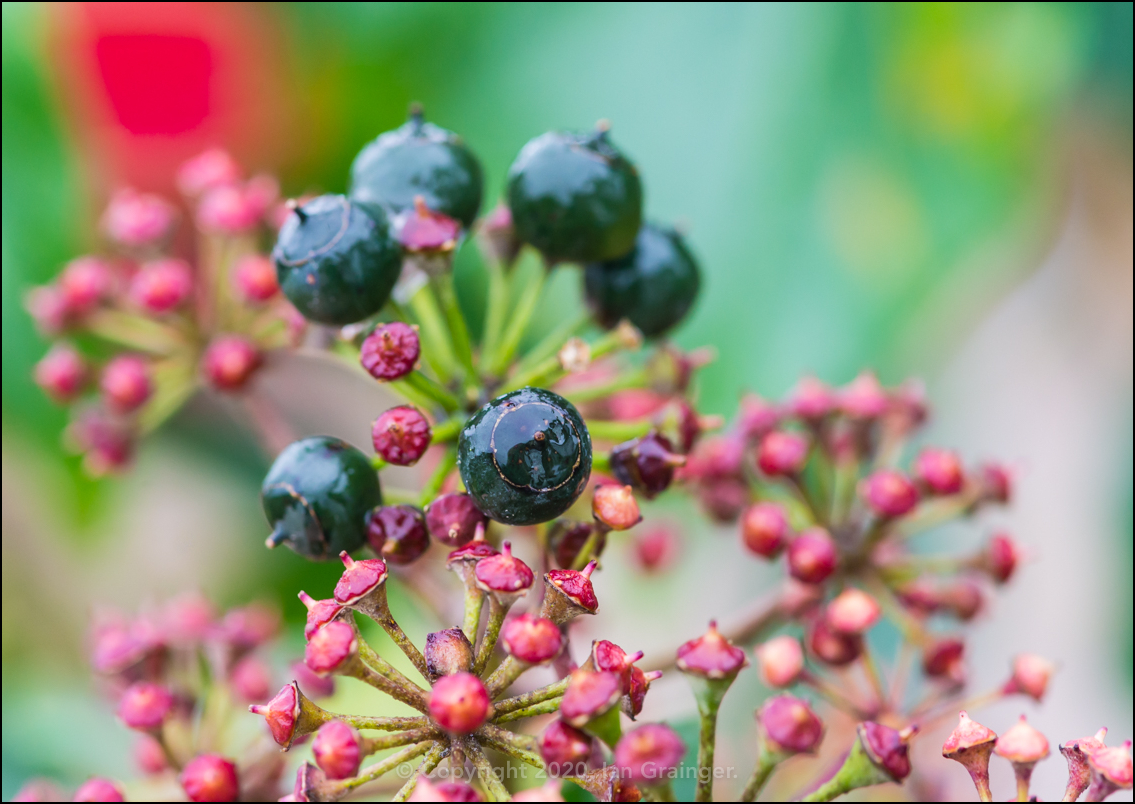 Ivy Berries - February 2020
There were a few ripe Common Ivy (Hedera helix) berries still hanging on, but new flower bud production would be on the agenda soon.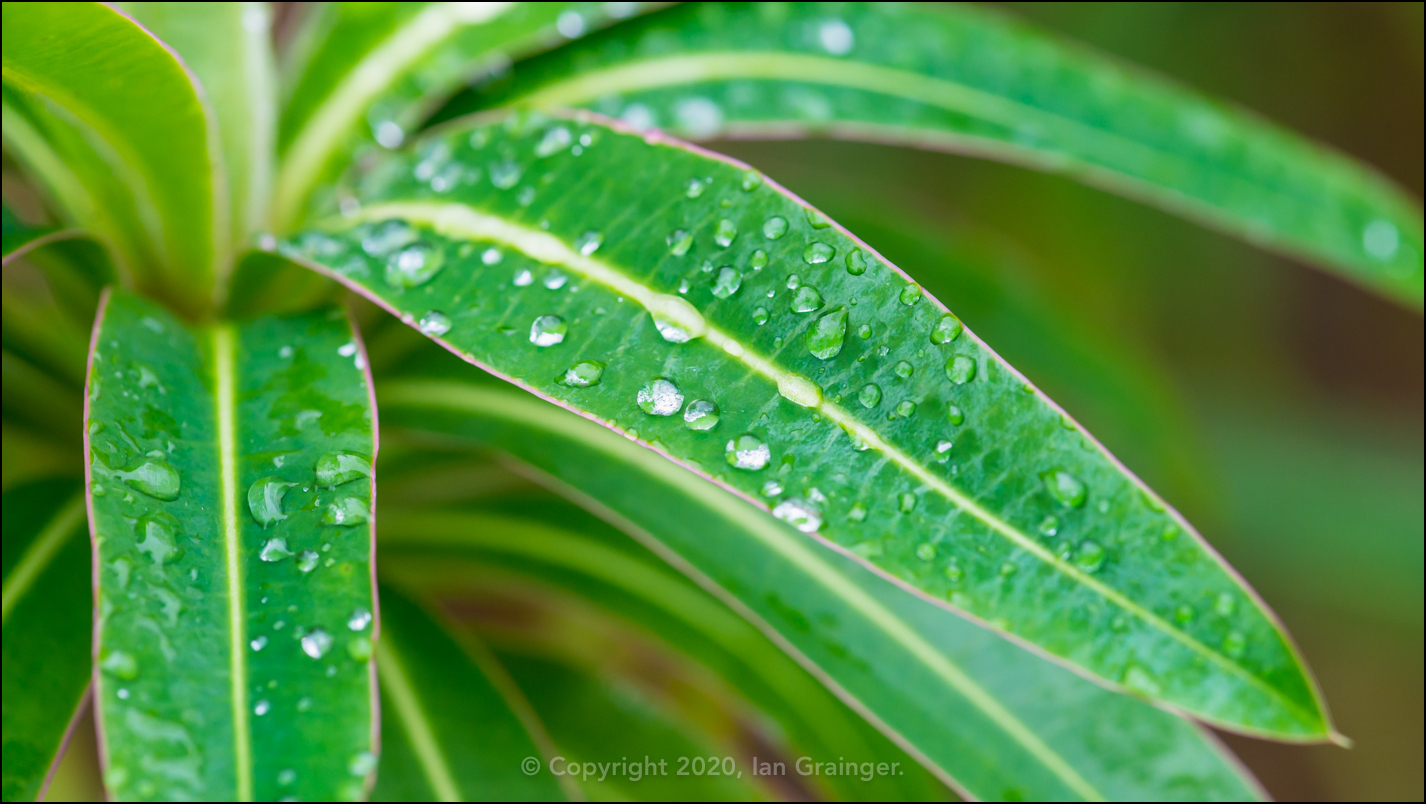 Honey Spurge - February 2020
The Honey Spurge (Euphorbia mellifera) bush was in the process of regenerating, and had lots of new fresh looking green leaves.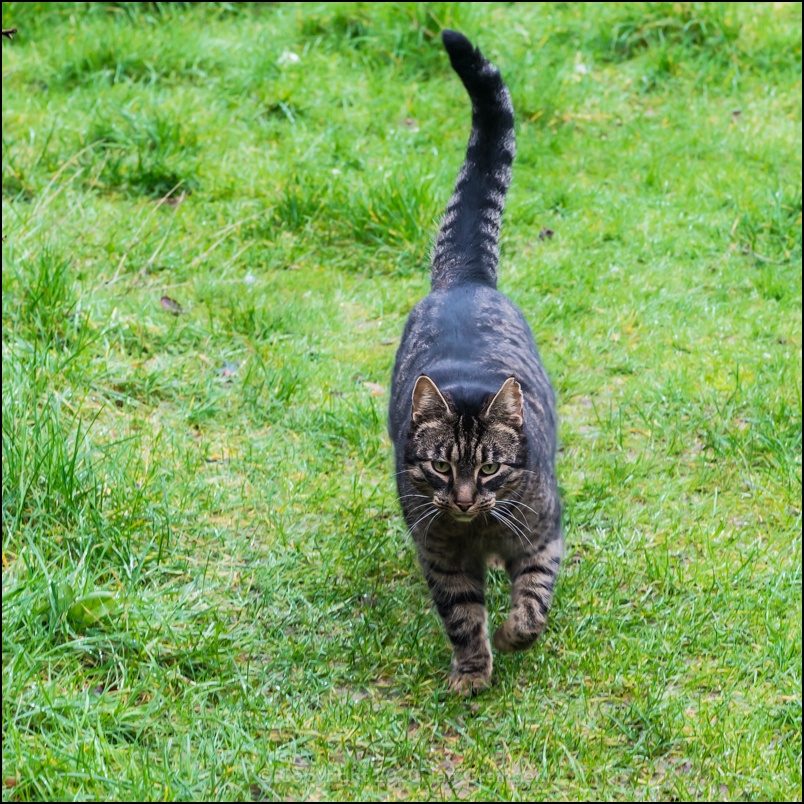 Cat - February 2020
Finally, its been a while since I shared a photo of Cat (Felis catus). He adopted dad as his owner a couple of years ago, and hardly ever leaves his side.
So this week I went with Red Quince as my Image of the Week simply because it was nice the see the Quince bushes flowering again so quickly after shedding their fruit...