Pollen Tipped - February 2020
My photo shoot in dad's garden this week took place on the day after storm Ciara visited the UK, and winds were still gusting to over 50mph. The good news was though, that during some of the more calmer moments, I managed to grab a few images showing that springtime is definitely on its way.
My first port of call was the bottom of the garden, where I was eager to see what damage had been done to the Crocus population that had recently emerged. Unfortunately, most of them had been levelled, and didn't look like recovering.
However, there were a few that had managed to open, and were exposing their pollen filled centres to the sunshine.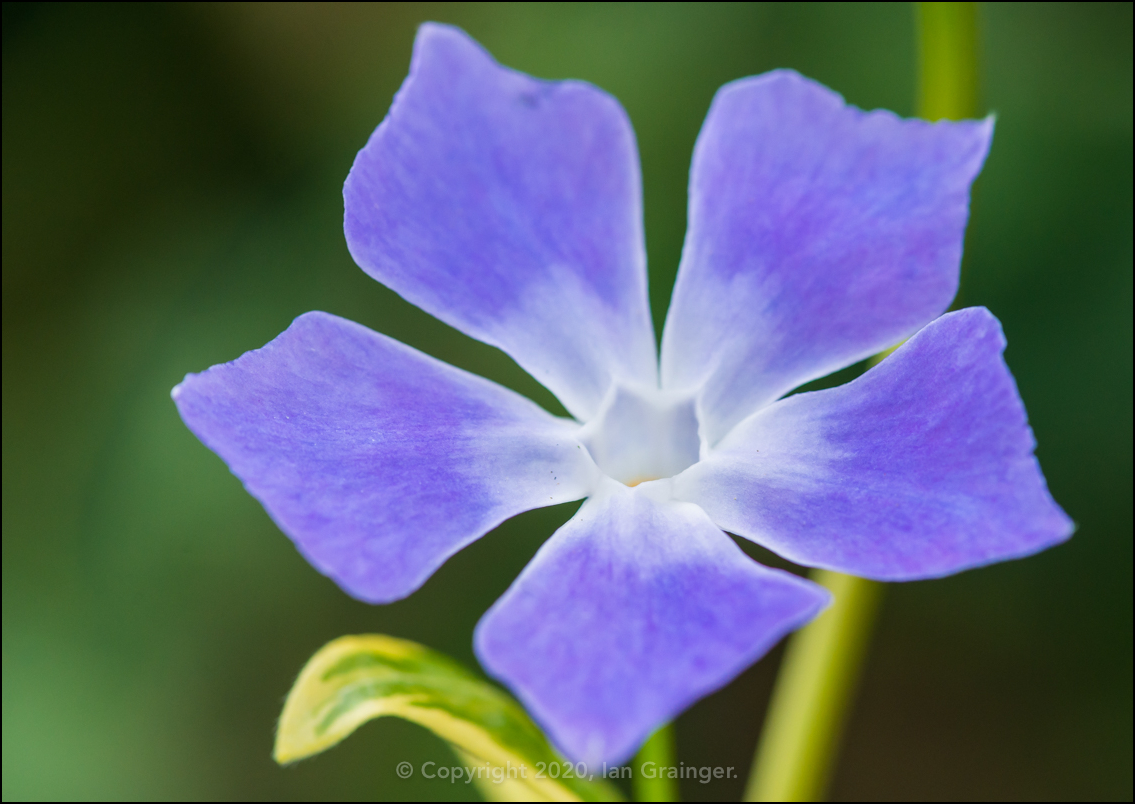 Pretty Periwinkle - February 2020
Crocuses weren't the only blooms that had survived the storm. There were quite a few pretty Periwinkle (Vinca) blooms growing in an area that had been protected by an overgrown piece of hedge.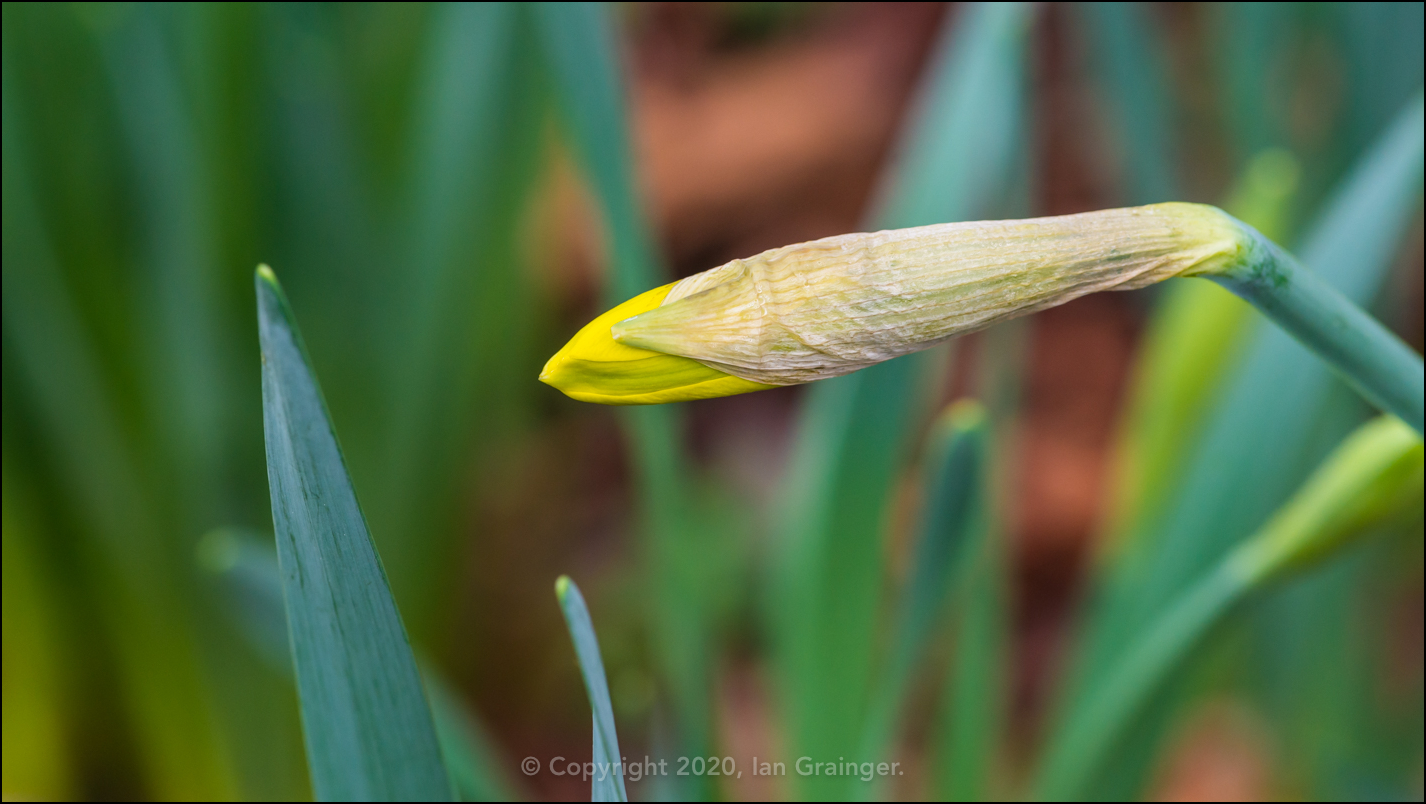 Daffodil Dawn - February 2020
There were also lots of Daffodils (Narcissus) beginning to come into bud, and most of them had been left standing.
Pretty in Pink - February 2020
The Camellia bush, that had been in bud for months, was now beginning to open up its beautiful blooms.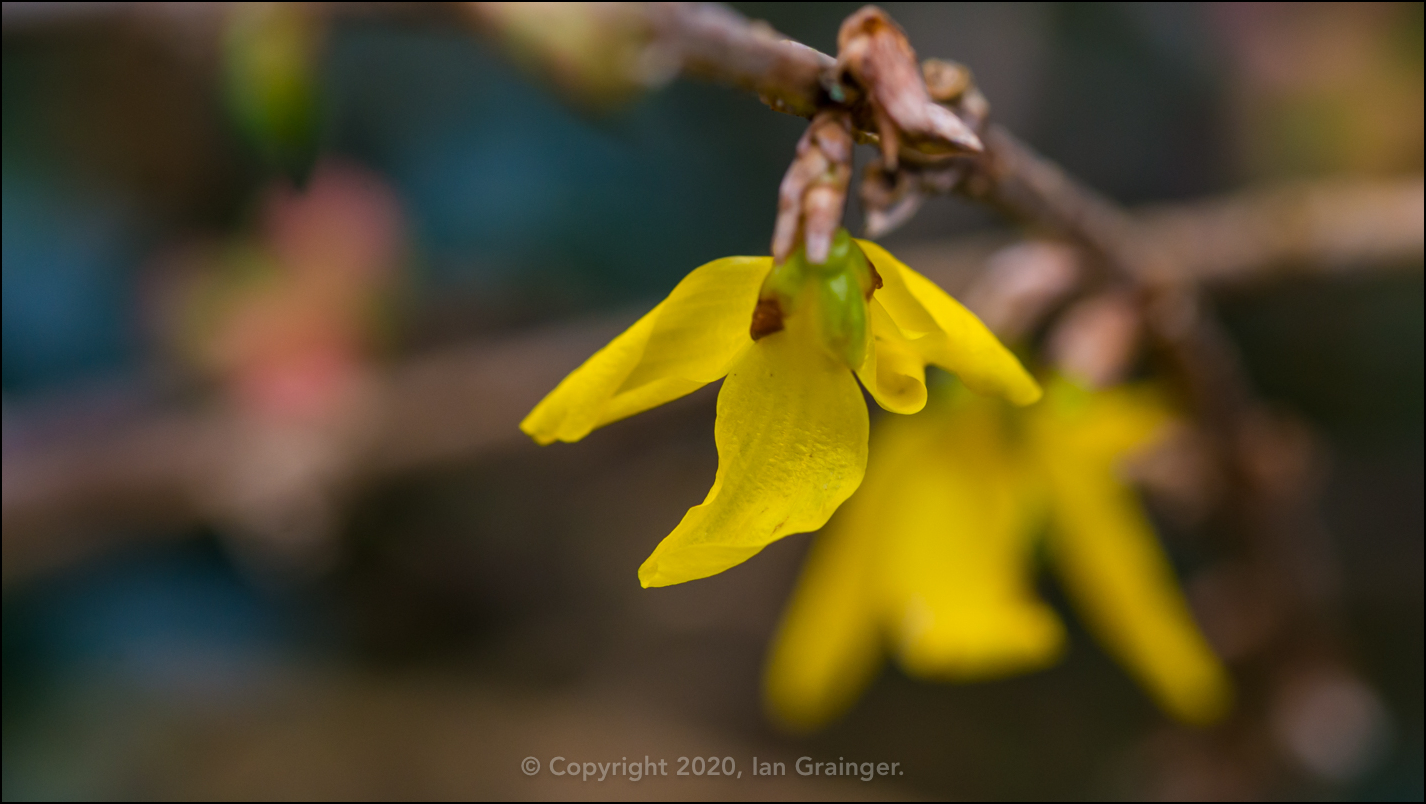 Yellow Blossom - February 2020
The Forsythia (Forsythia intermedia) bush was also slowly beginning to blossom.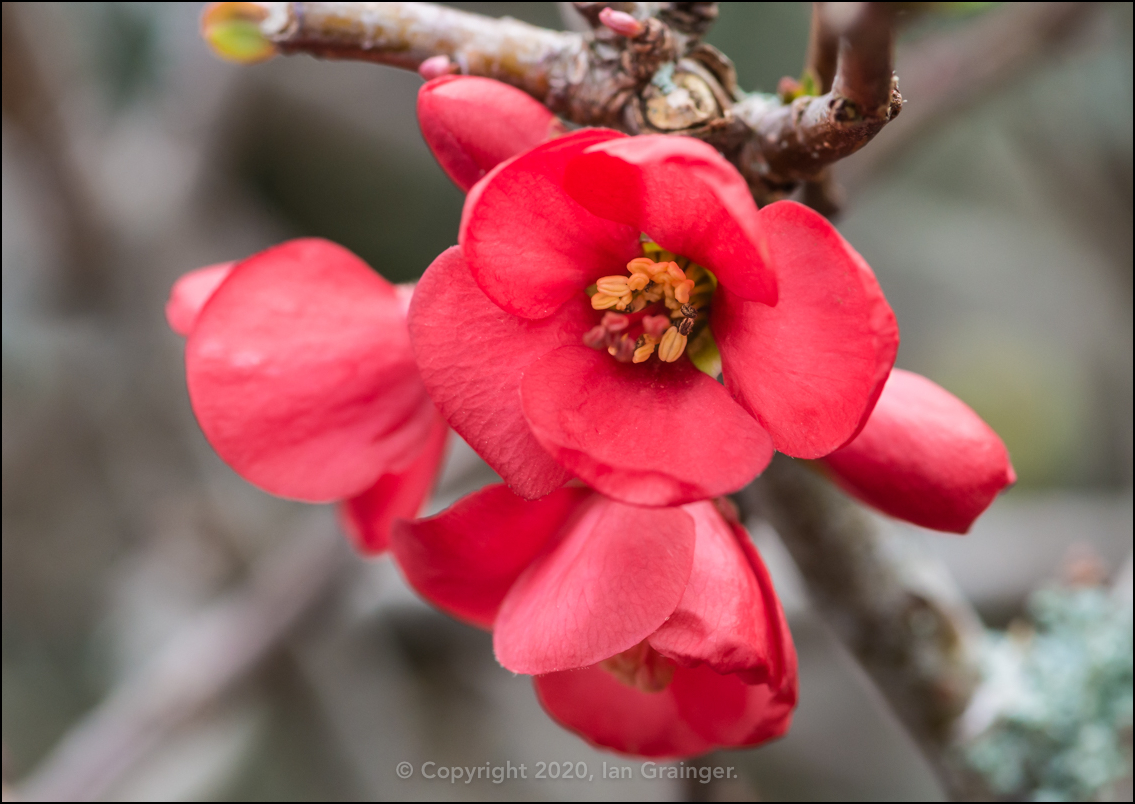 Blooming Quince - February 2020
The beautiful red Ornamental Quince (Chaenomeles) flower buds that were featured last week had also opened up nicely.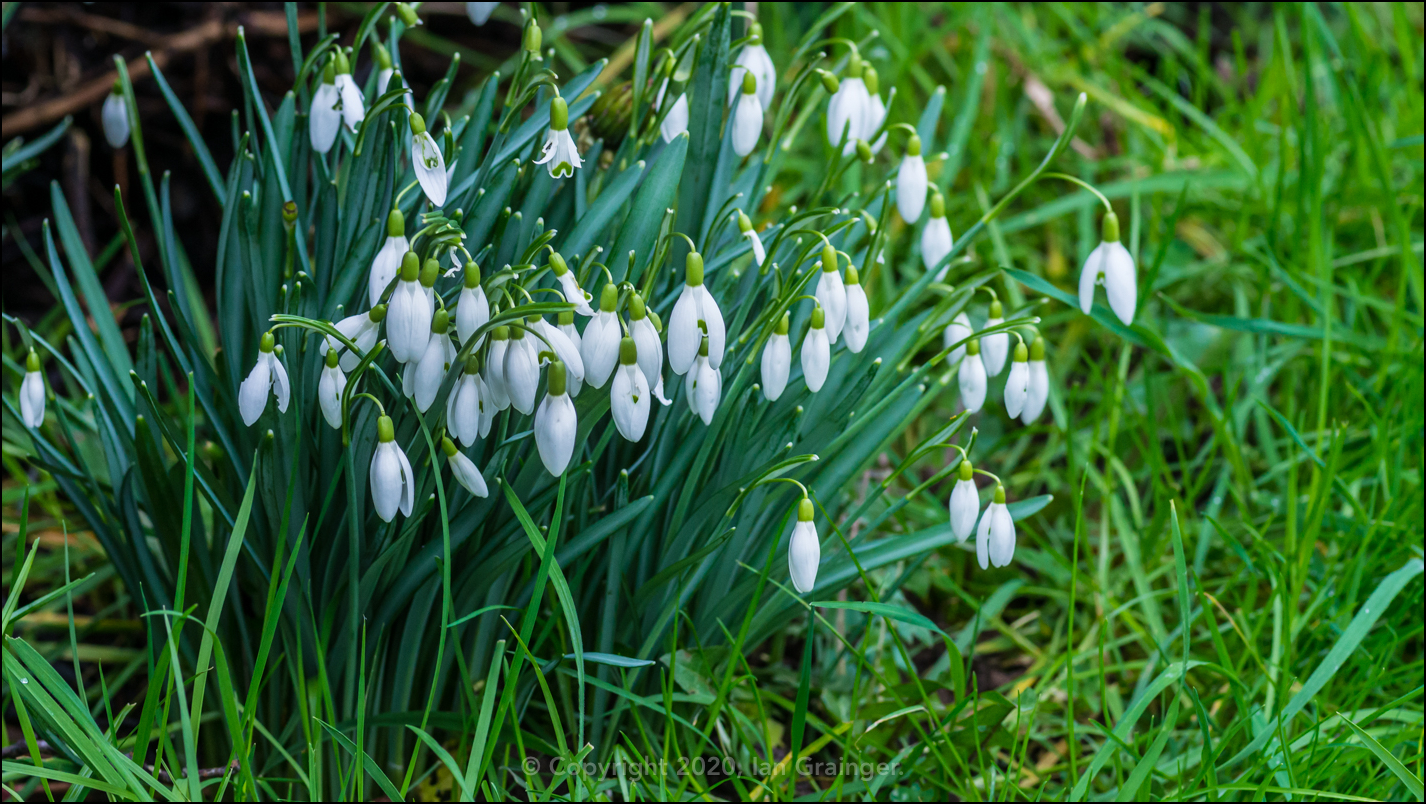 Clump of Snowdrops - February 2020
Meanwhile there were lots of little clumps of Snowdrops (Galanthus) emerging from the garden lawn.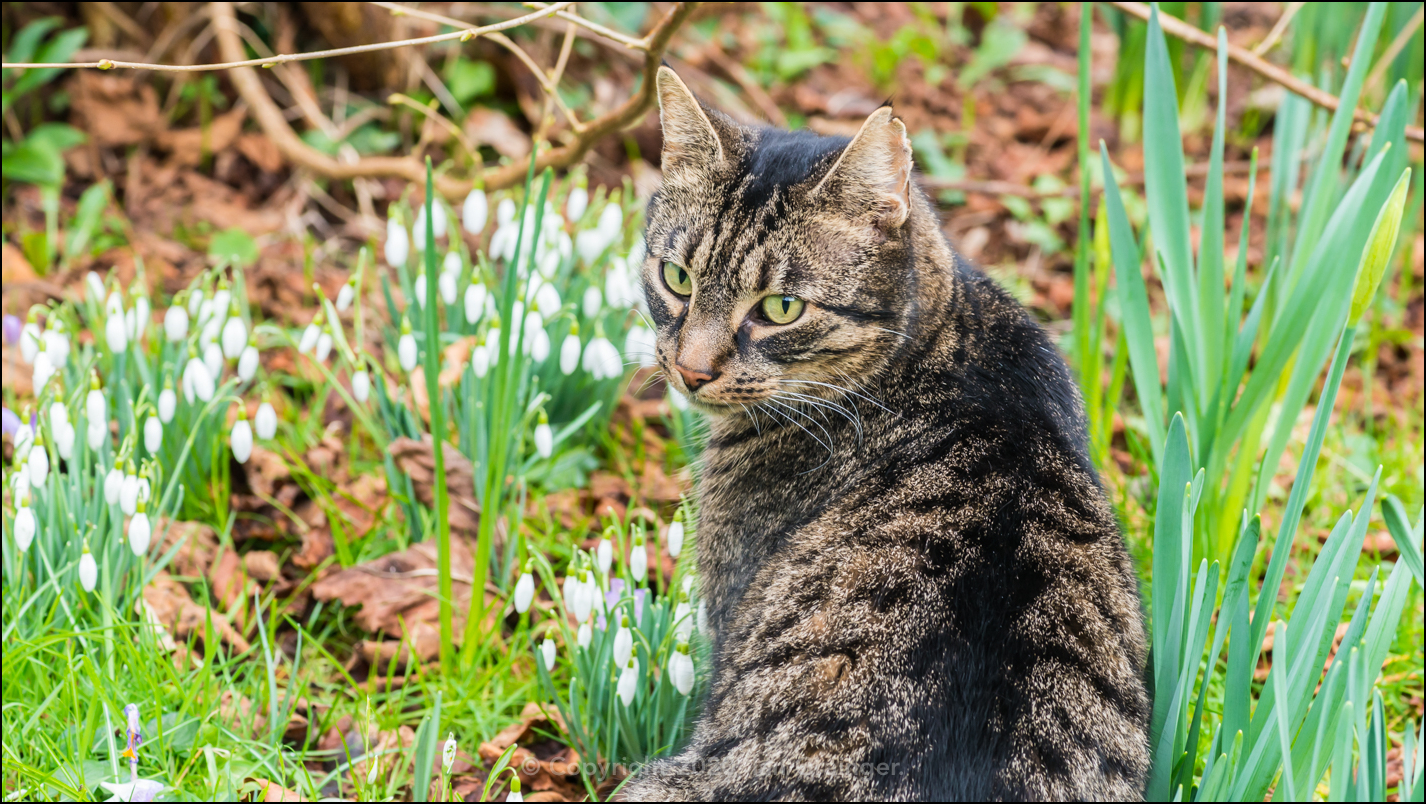 Sitting amongst the Snowdrops - February 2020
Finally, another picture of Cat (Felis catus), who decided to accompany me on my photo shoot, and was determined to get into the shot while I was photographing Snowdrops!
So this week I went with Pollen Tipped as my Image of the Week simply because even though they've only just arrived, I don't think many of the Crocus will survive, so it may be my only opportunity to have one as my Image of the Week this year...