Springtime Classic - February 2020
So last week my photo shoot took place on the day after storm Ciara visited the UK, and this week it took place during the final throes of storm Dennis. This meant that the wind was still pretty volatile, and rain was a factor more often than not. However, there was also a pinch of sunshine in the mix. Unfortunately, the gusting wind meant that I still had to use flash for quite a few of the photos here to freeze the frenzied motion of some of my subjects.
I was very pleased to be able to shoot this Daffodil (Narcissus) against a very fleeting blue sky. It was one of the many that had been blown over, and which later found itself in a vase.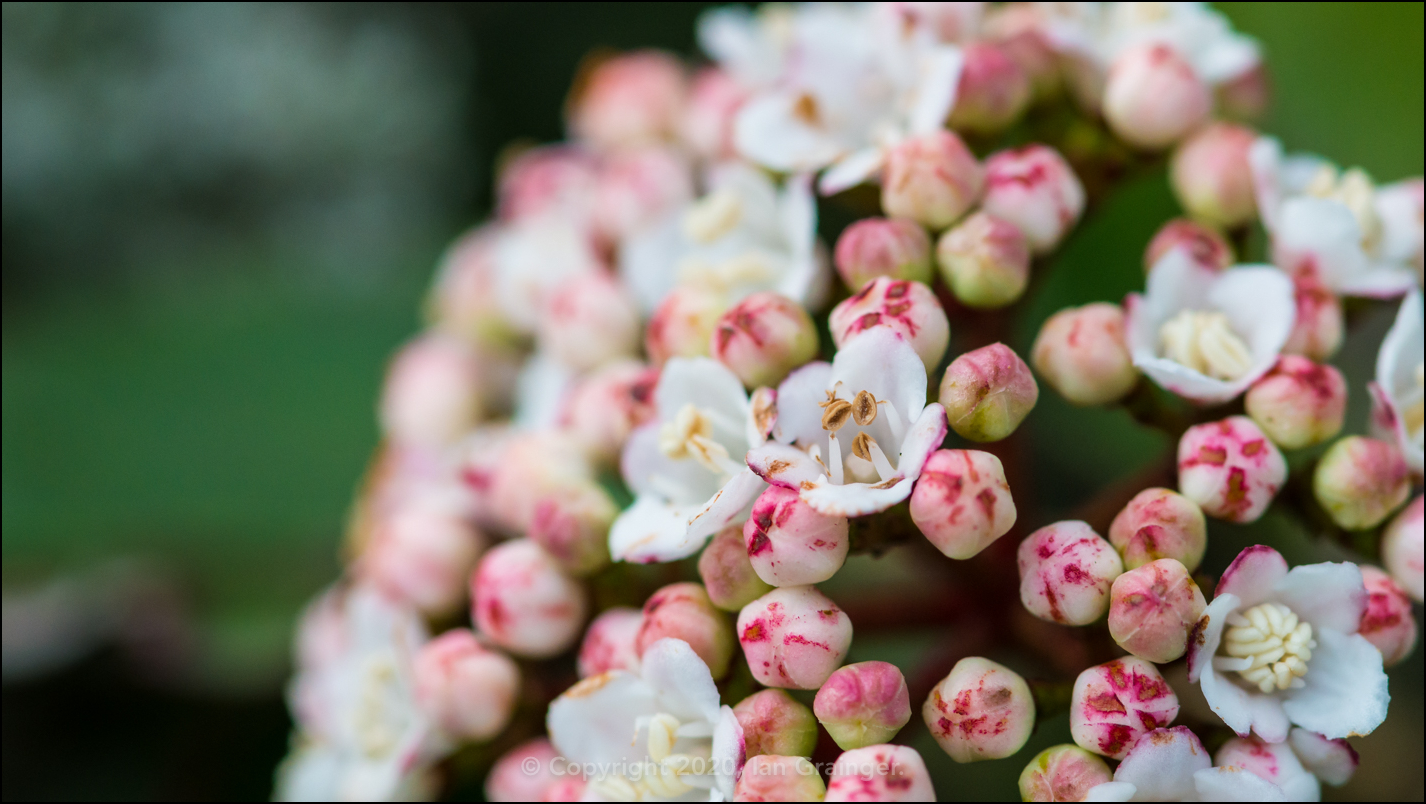 Slice of Viburnum - February 2020
The Viburnum bush flower buds that I photographed a few weeks ago had finally started to open, and marked the final stage of recovery for the bush.
Crocus Centre - February 2020
Two rather large storms in the space of two weeks hadn't been good for the Crocus population, and only a few remained standing. I was amazed that this one had also opened up to welcome the sunshine, and couldn't resist getting in close to shoot the pollen at its centre.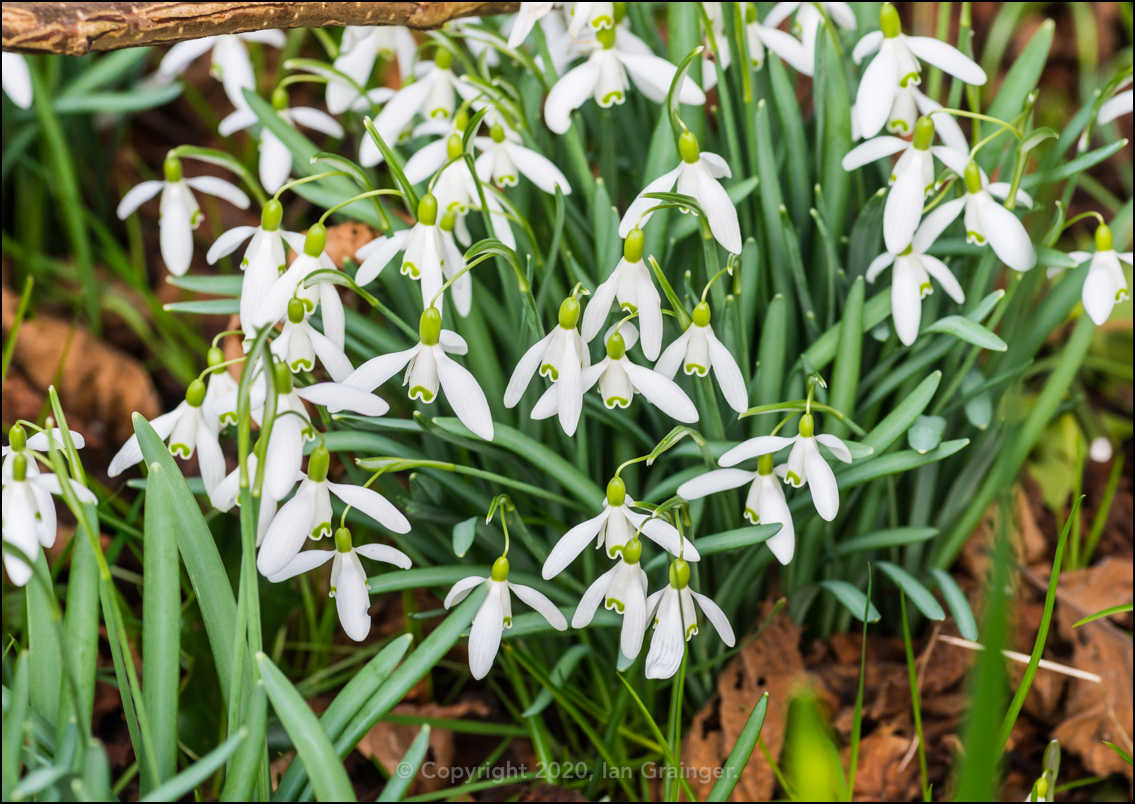 Snowdrop Cluster - February 2020
Unlike the Crocus, the Snowdrops (Galanthus) seemed to have been unaffected by the wind and rain, and there were many clusters of them dotted throughout the garden.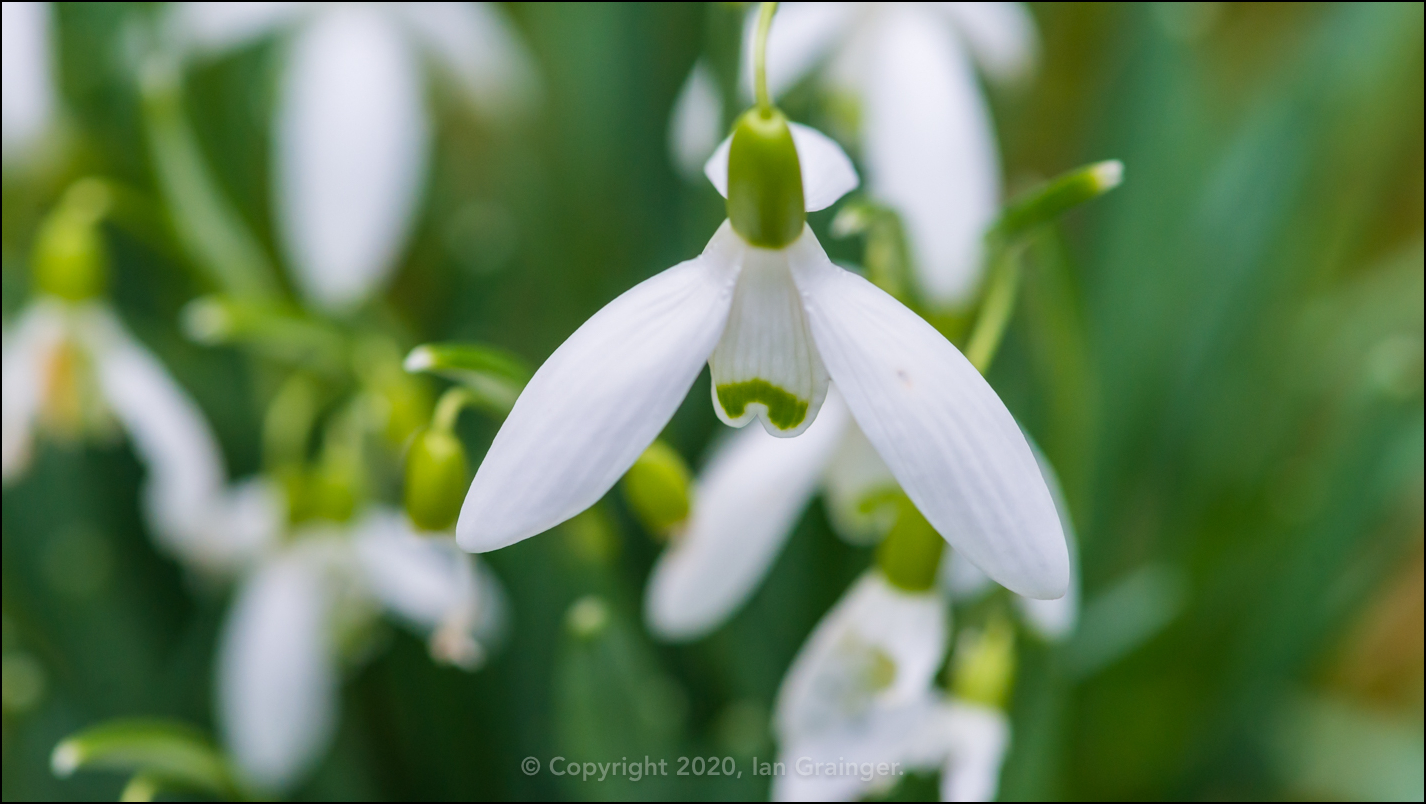 Singled Out - February 2020
I love how delicate they are when you zoom into them for a closer look, and am quite amazed how they managed to survive the storms when other more sturdy plants have not.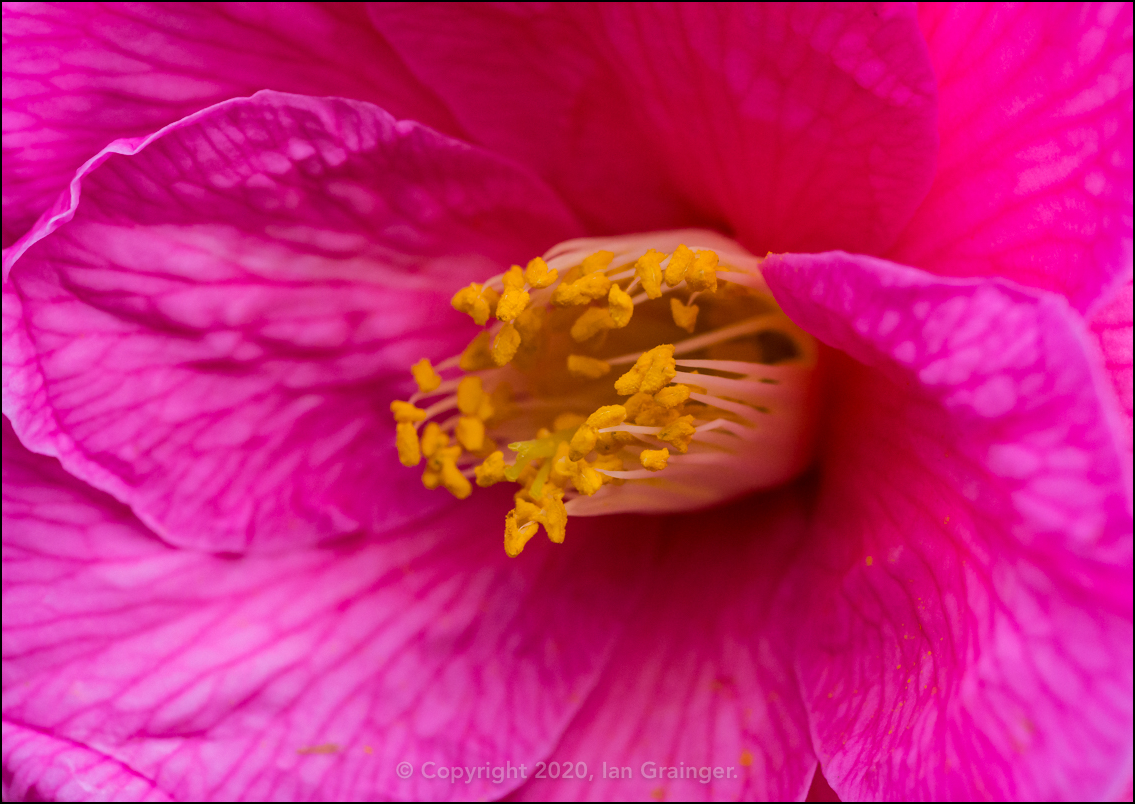 Camellia Centre - February 2020
The Camellia bush, being in a more sheltered corner, had also been quite resilient against the storms, and now had many large pink blooms amongst its branches.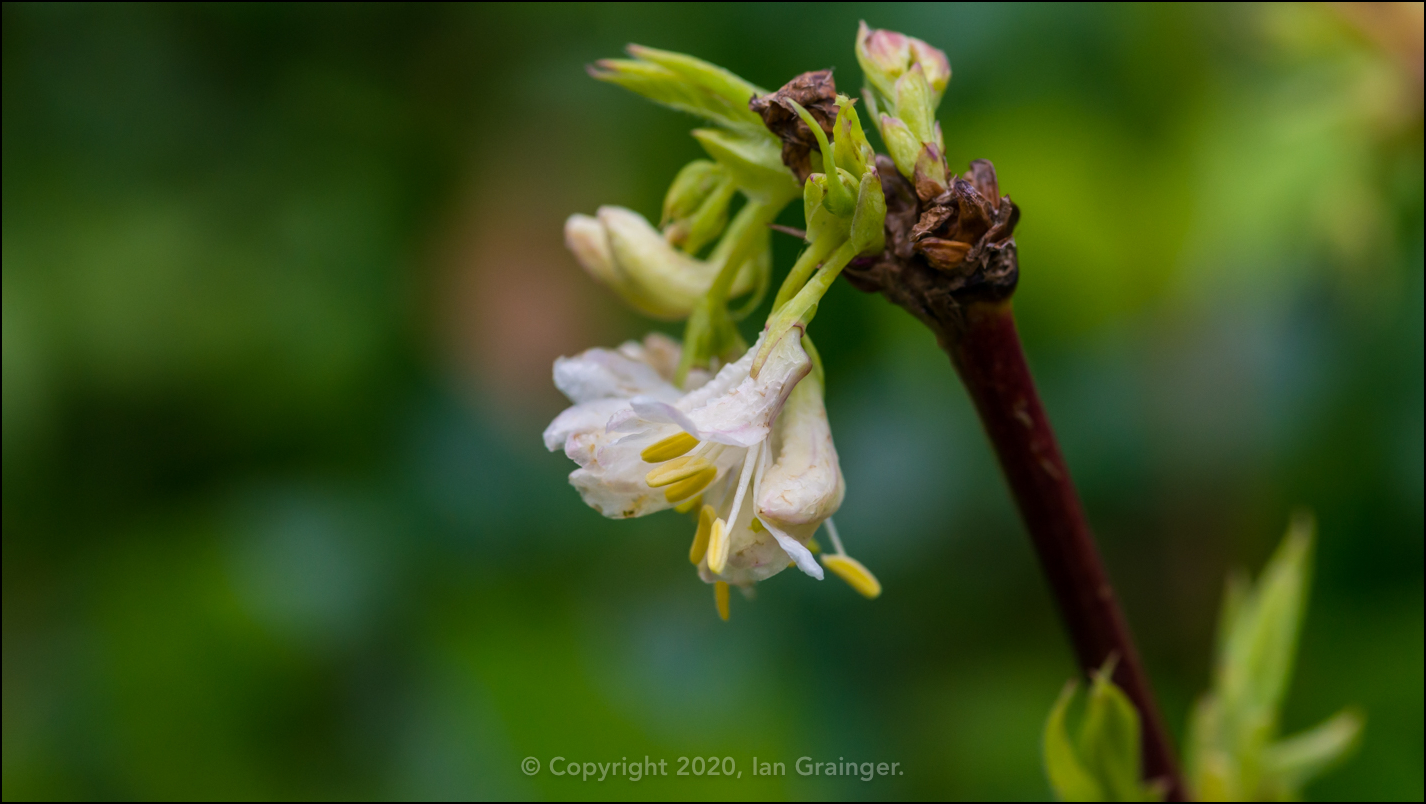 Winter Honeysuckle Remains - February 2020
The Winter Honeysuckle (Lonicera fragrantissima) bush hadn't fared so well though, and there were only a couple of remaining branches holding its beautifully scented blossom.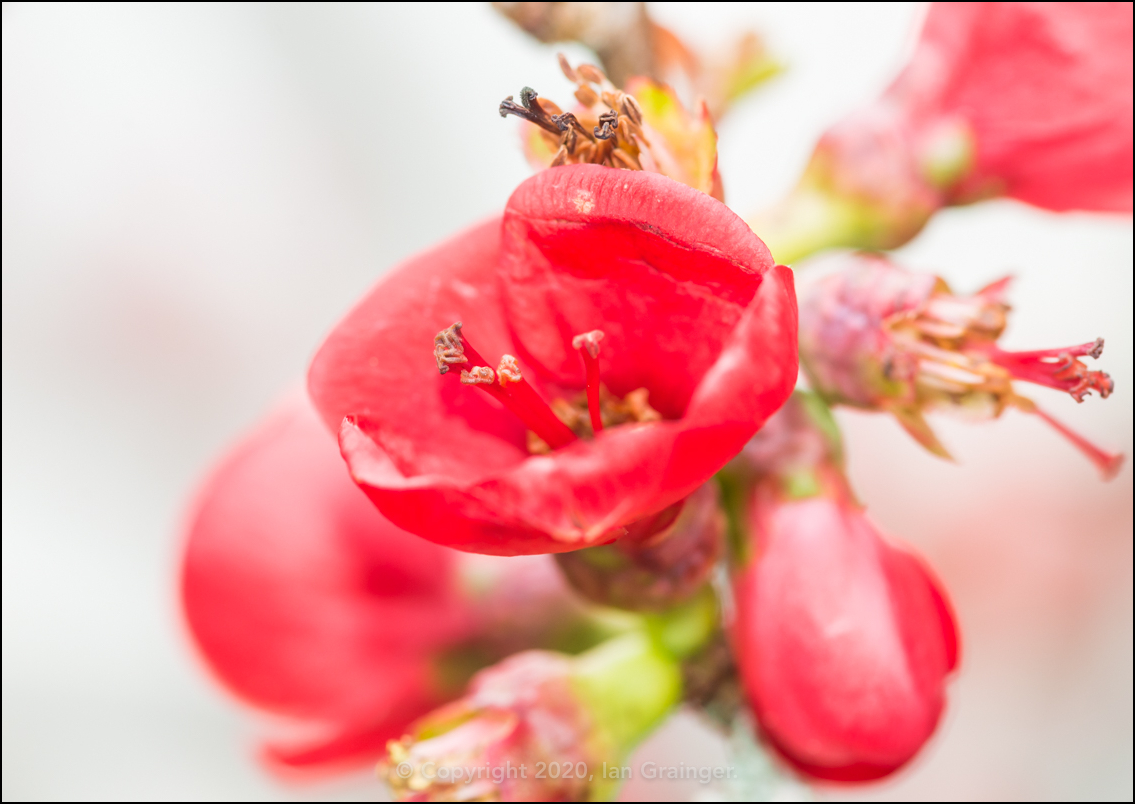 Quince Blossom - February 2020
The Ornamental Quince (Chaenomeles) bush continued to blossom...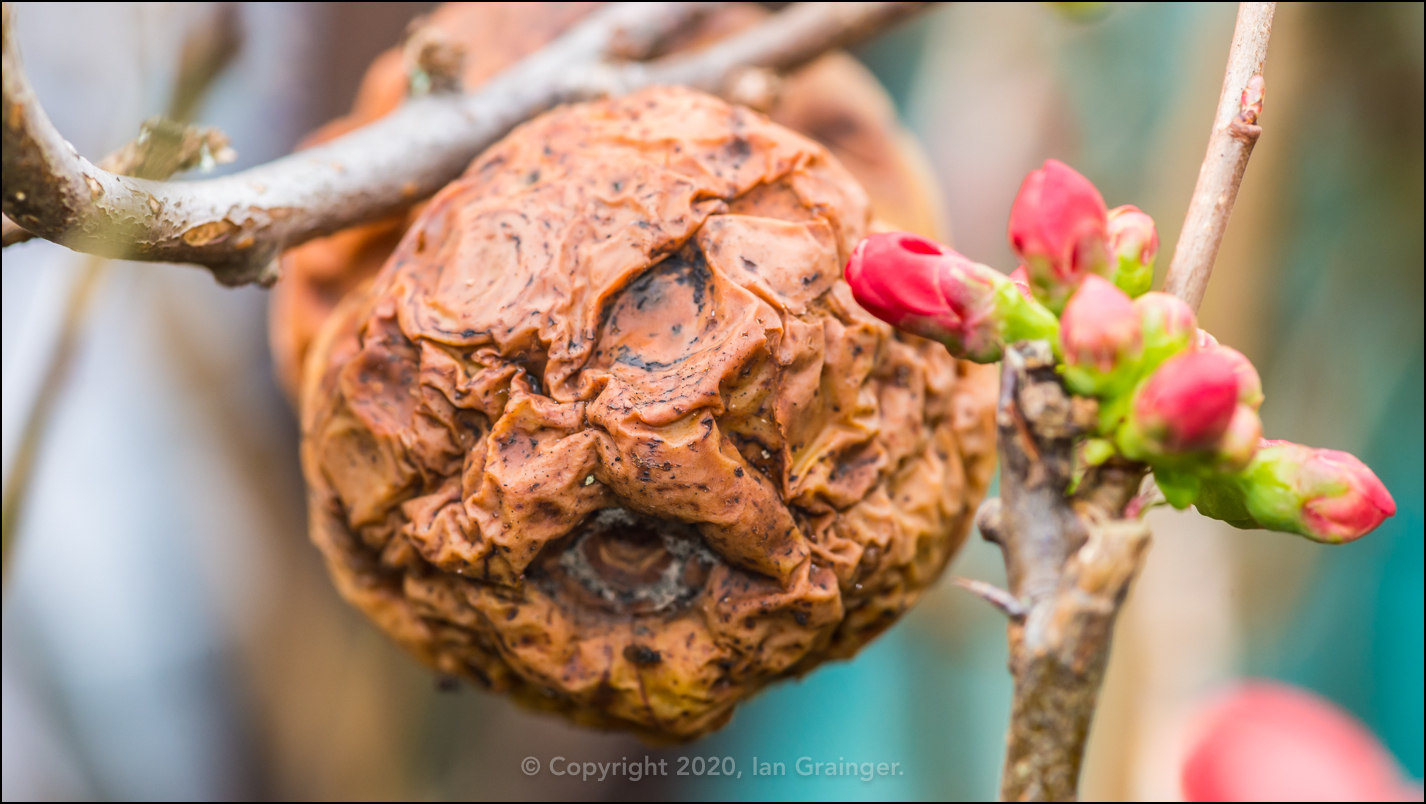 Decaying Quince - February 2020
...although I was quite surprised to see decaying fruit amongst the new flower buds!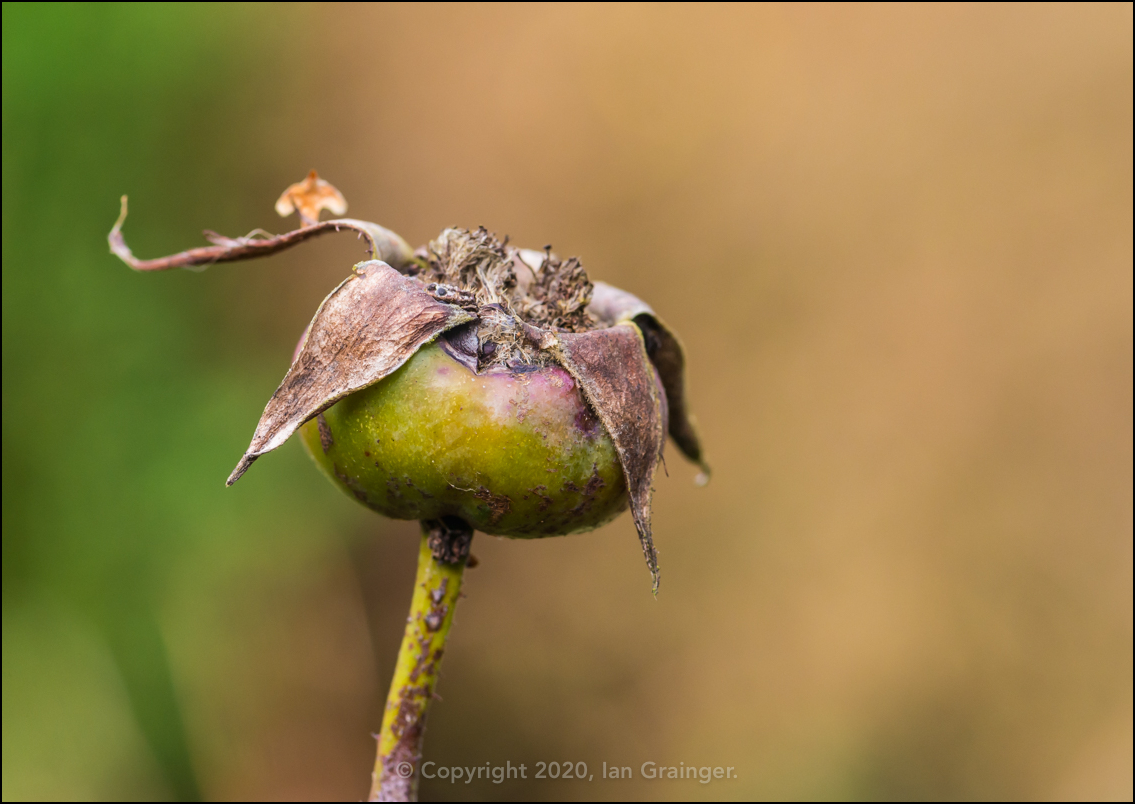 Peace Rosehip - February 2020
Finally, Rose (Rosa) 'Peace' was producing Rosehips, which I found oddly attractive and interesting to photograph.
So this week I went with Springtime Classic as my Image of the Week simply because I couldn't resist the temptation to shoot the yellow petals of the Daffodil against the blue background of the sky...