Star of Persia - May 2020
This week I was lucky enough to have two photo shoots, the first of which kicked off on a very sunny morning in my own garden.
I'd been keeping a careful eye on the Allium 'Star of Persia' (Allium christophii) plants since their flower buds had begun forming, and was pleased to see that most of their buds were now open, which was quite a spectacular sight.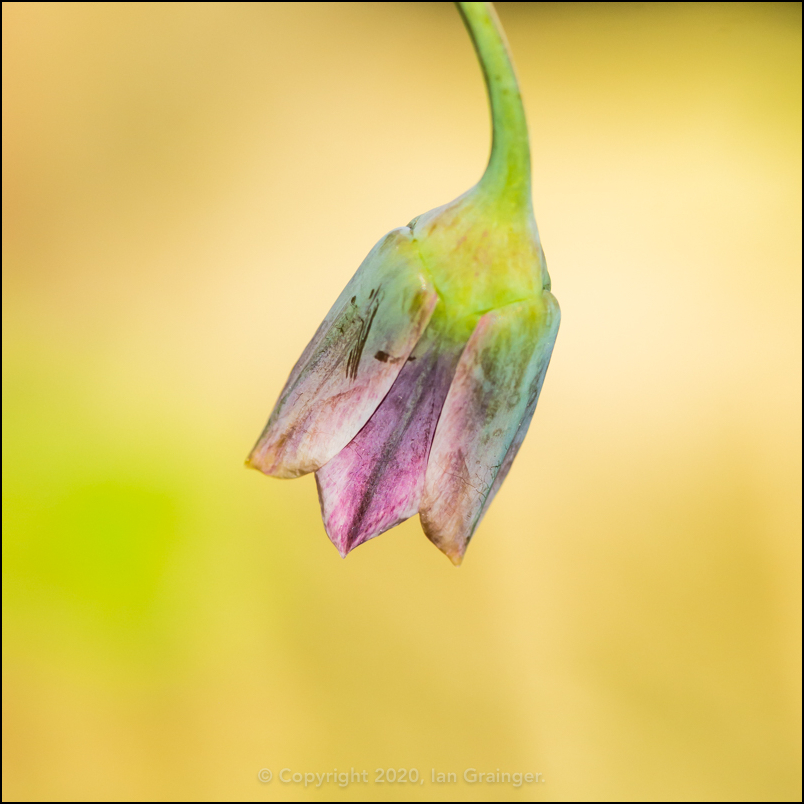 Sicilian Bell - May 2020
However, as mentioned previously, my favourite type of Allium was the Sicilian Honey Garlic (Allium siculum), which is just so very different from all of the other species in the family, and has these fantastically colourful bell shaped flowers.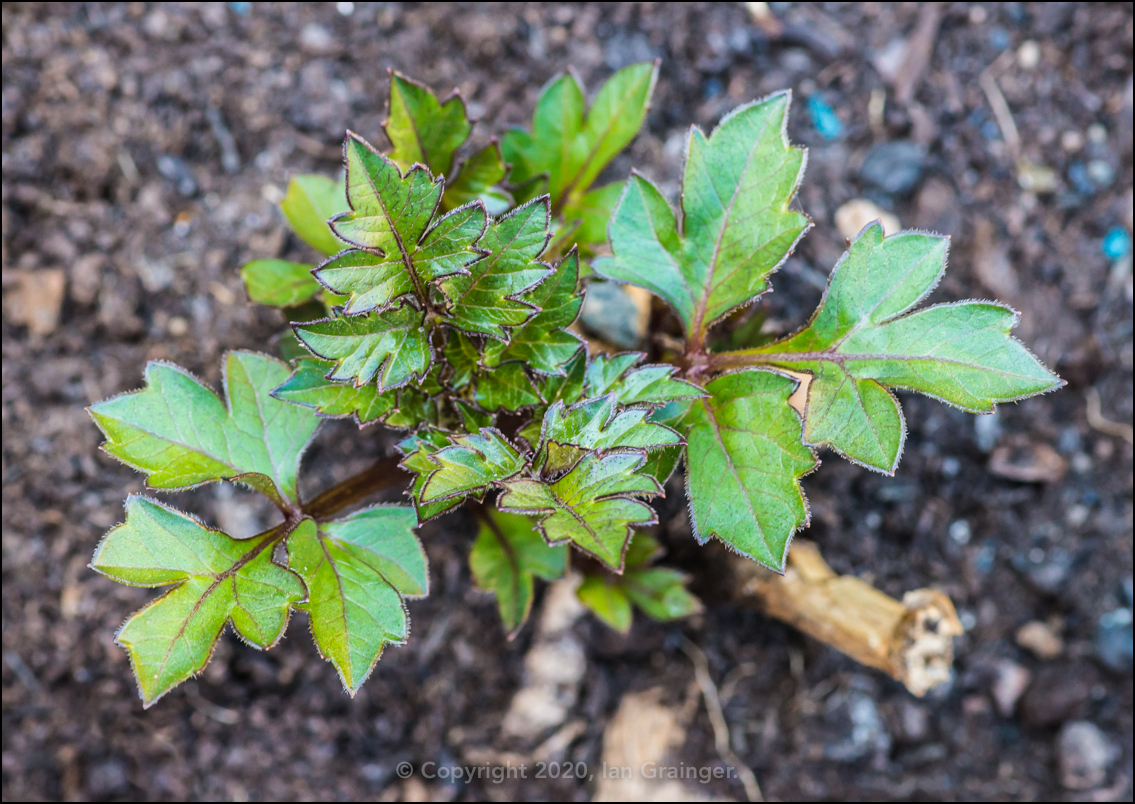 Mexican Star - May 2020
I've not had much time for gardening this year, and haven't been able to when I have, so I was very pleased to see some of my Dahlia plants showing new growth. This one is 'Mexican Star' which has a lovely deep red maroon flower, and very striking dark red edges to the new leaves.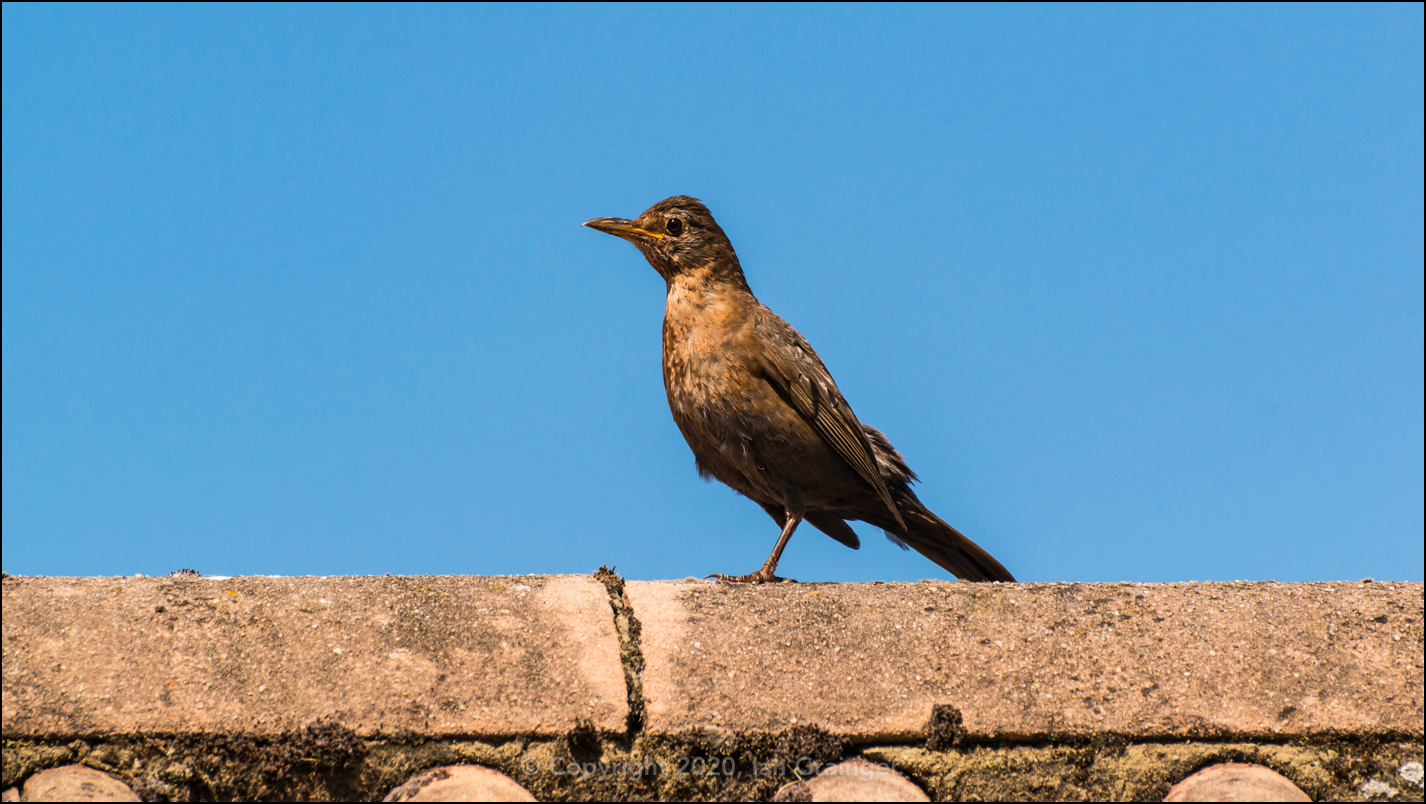 Young Blackbird - May 2020
My second photo shoot of the week was in dad's garden, on another lovely spring day, where I started by training my lens at the various garden birds. Unfortunately, there weren't many about, and this juvenile Blackbird (Turdus merula) was one of only a handful of visitors.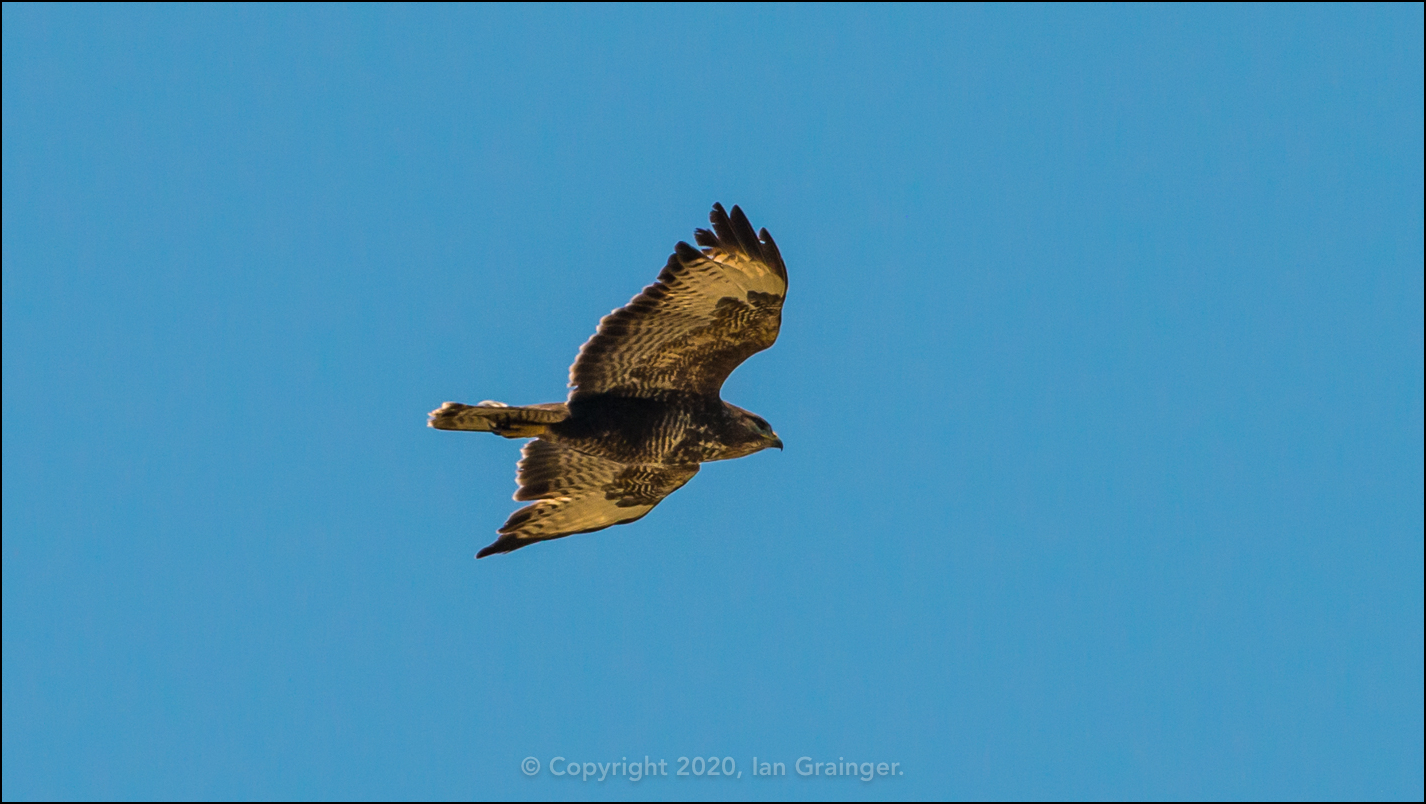 Flying Buzzard - May 2020
The reason for such a low turnout became rather evident as I noticed this low flying Buzzard (Buteo buteo) patrolling the area, probably looking for his lunch.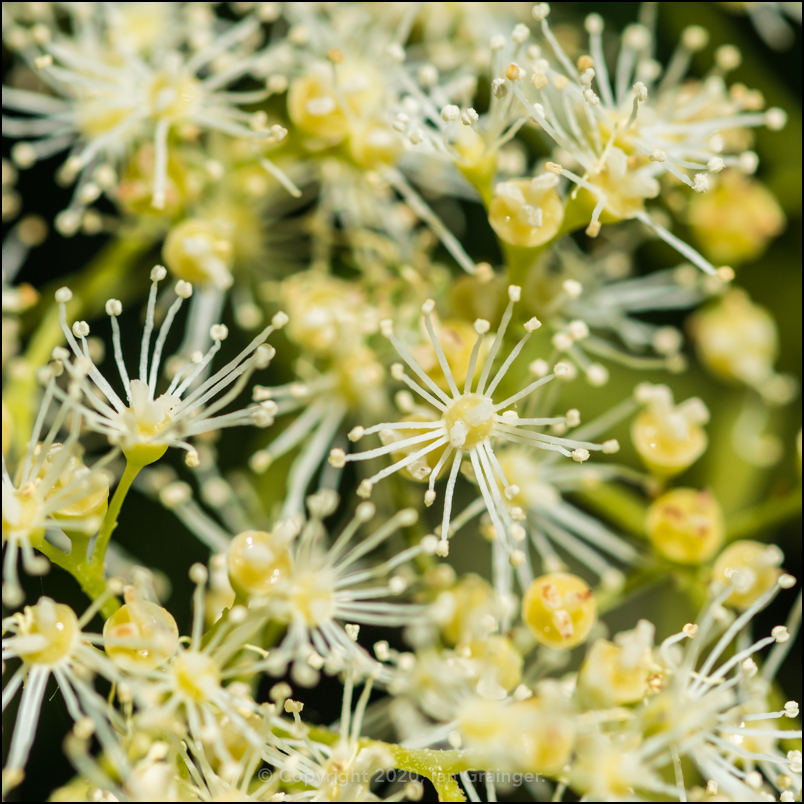 Exploding Hydrangea - May 2020
Switching back to my trusty macro lens, I went in search of some new flowers that had appeared since I had last photographed the garden. The Climbing Hydrangea (Hydrangea anomala) bush had new blossom that looked like it had literally exploded.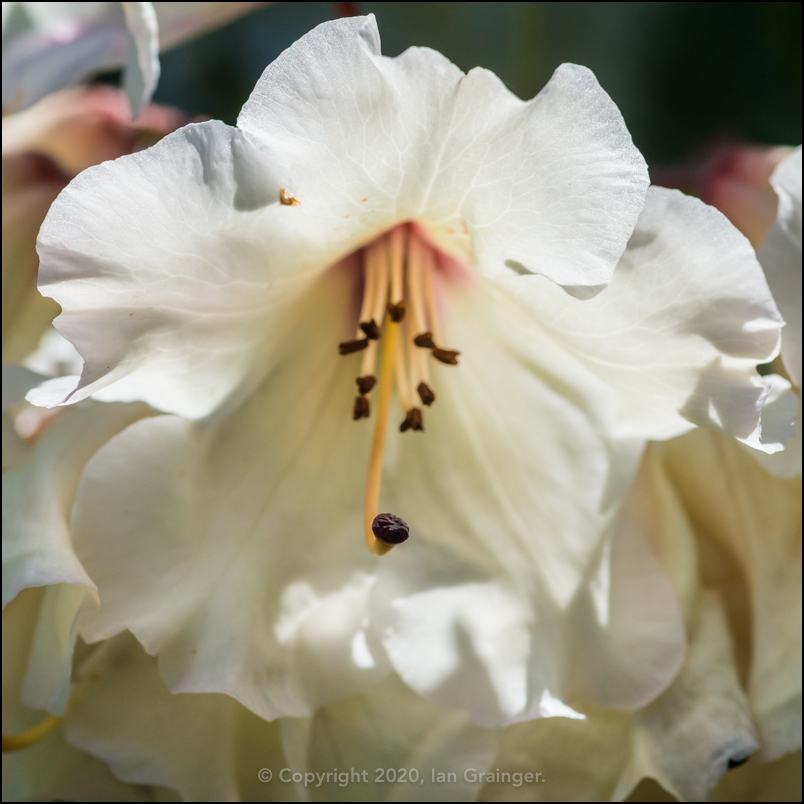 Rhododendron - May 2020
The Rhododendron bush was covered in these rather lovely white blooms, which seemed smaller than in previous years, but by way of compensation, there were many more of them.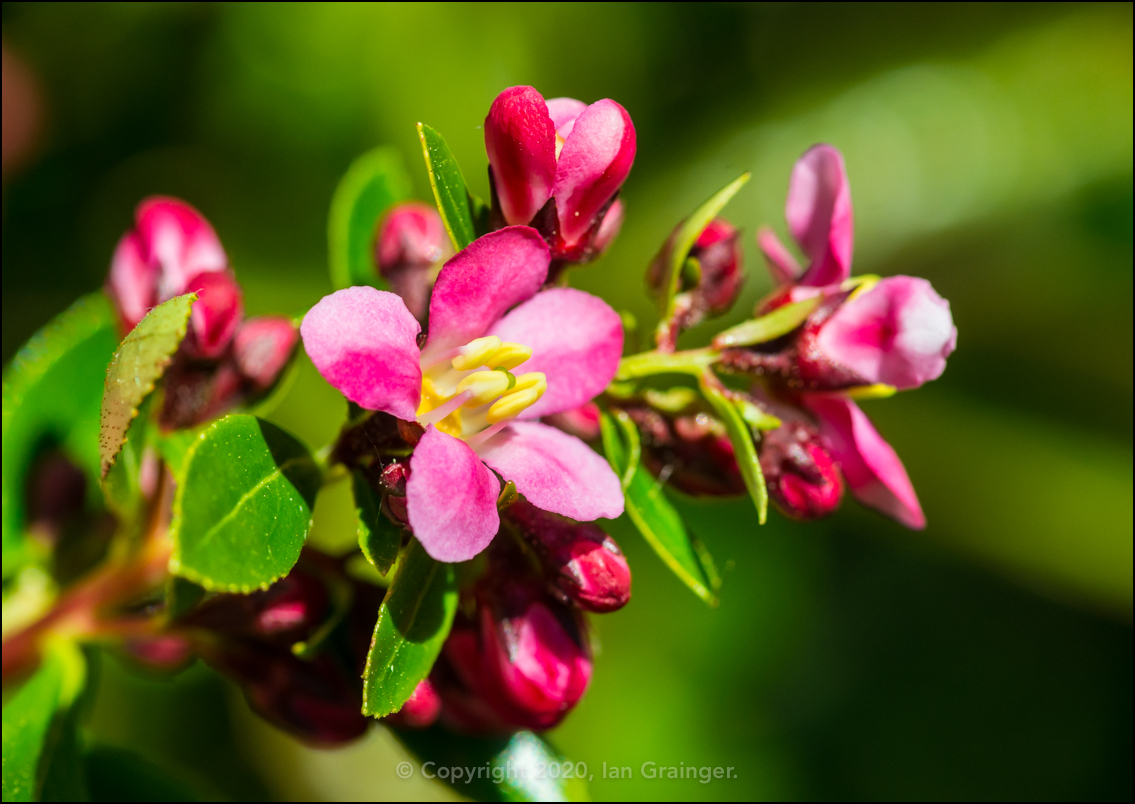 Escallonia - May 2020
The Escallonia bush was beginning to sport these lovely pink blooms, which were loved by both me and the bees!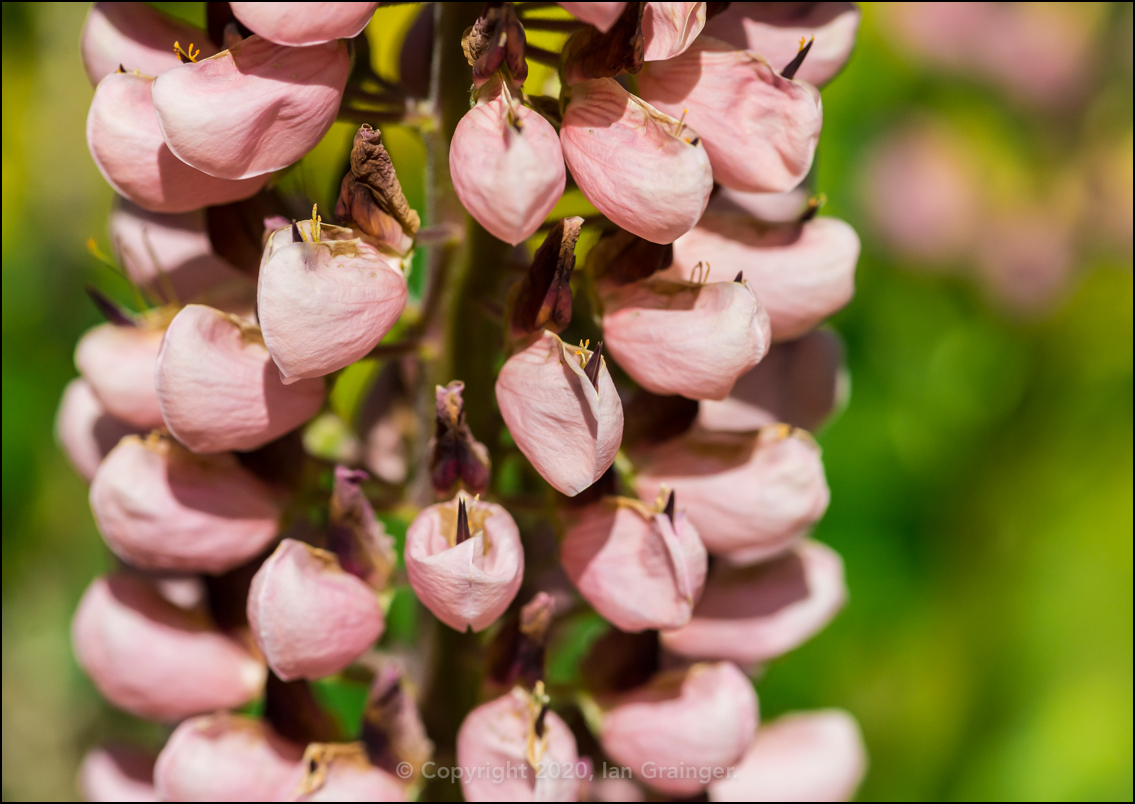 Lupin Reveal - May 2020
Unfortunately, I seemed to have missed the best of the Lupin (Lupinus) blooms, although I was quite pleased to capture this pink variety, as the petals opened up to reveal their stamens inside.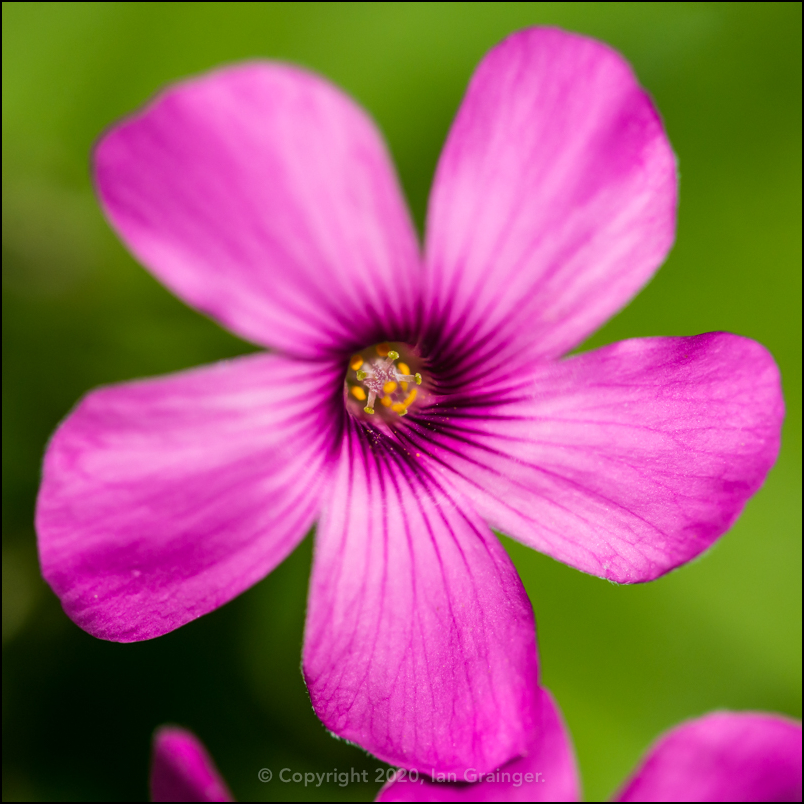 Oxalis - May 2020
There were an abundance of bright pink Oxalis blooms hugging the ground and looking rather pretty.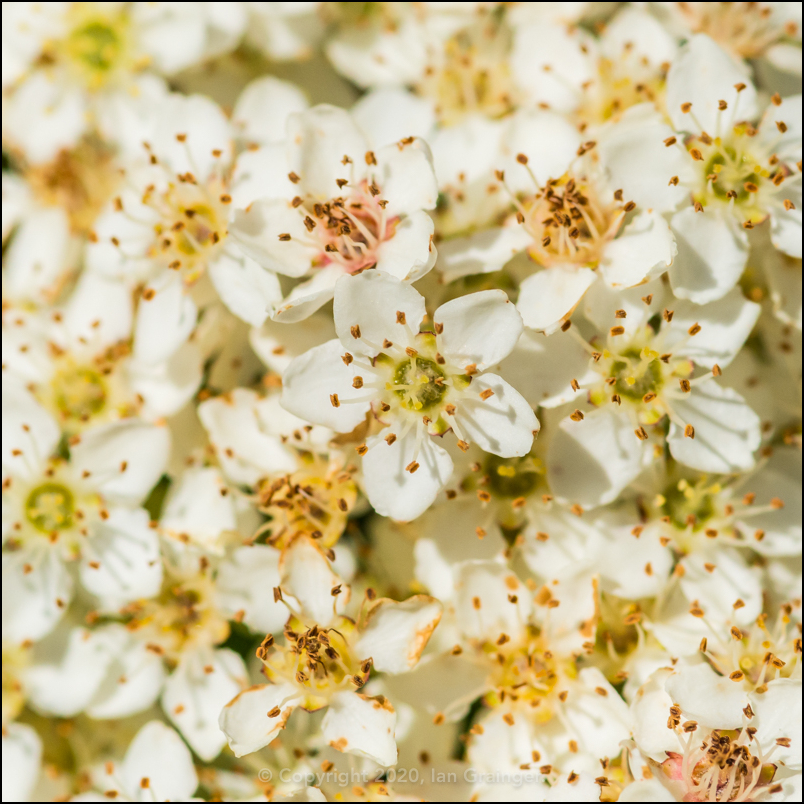 Firethorn Blossom - May 2020
But by far and away the most popular blooms in the garden if insect visitors were any indication was the Firethorn (Pyracantha) bush blossom. It had hundreds of guests buzzing around the branches of blooms...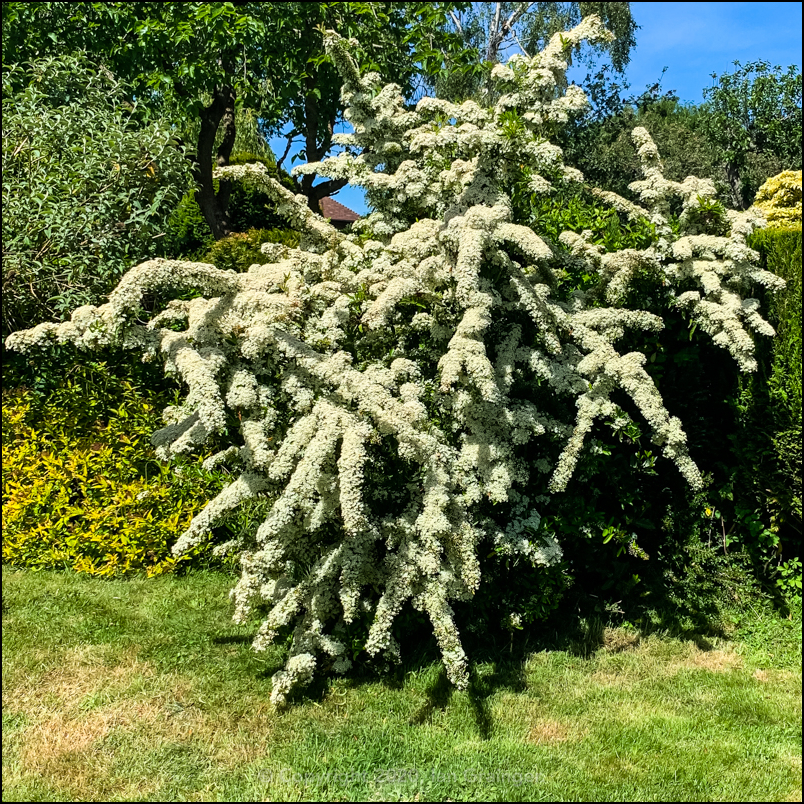 Blossom Covered - May 2020
...and this particular bush certainly had plenty of blossom to go around!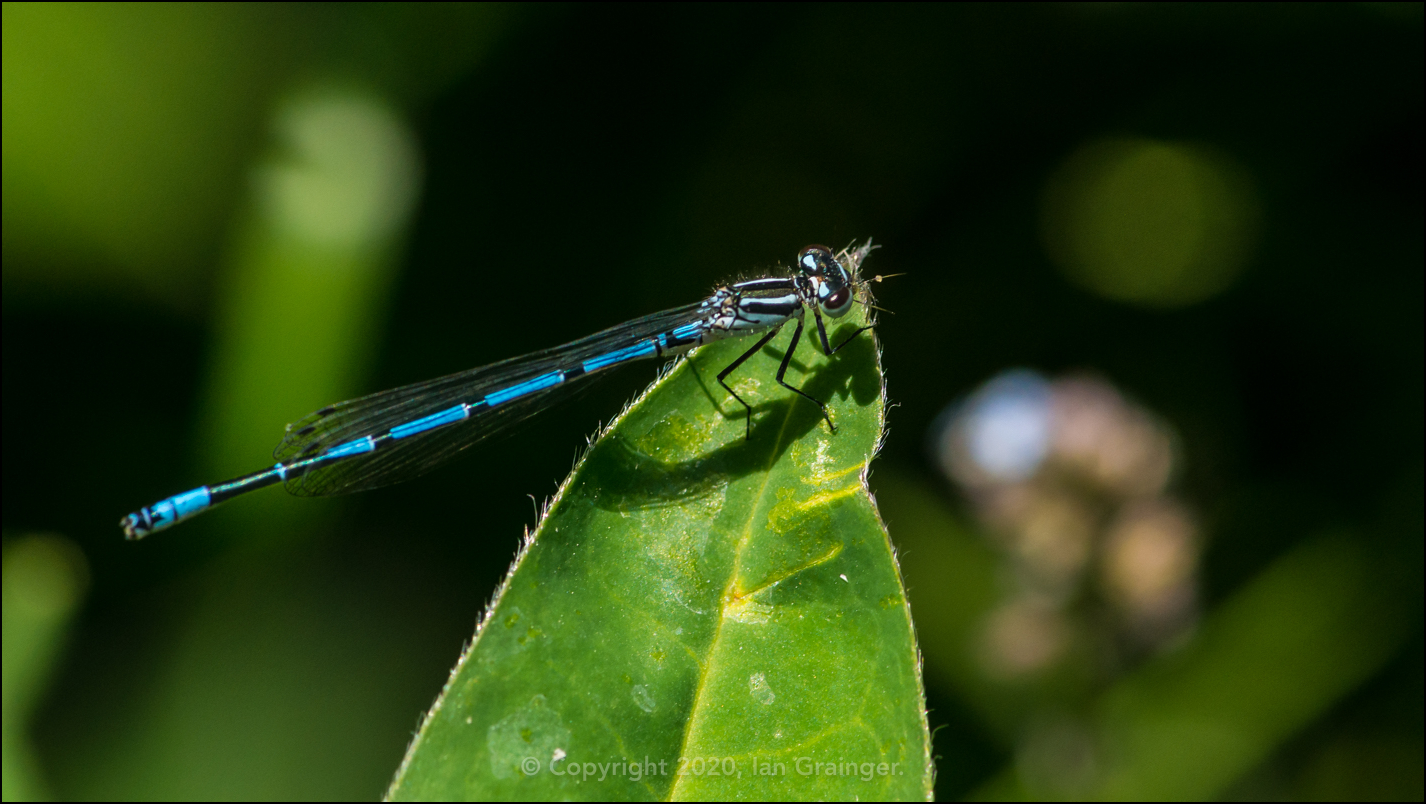 Feeding Damsel - May 2020
Finally, I tracked down my first Damselfly of the year, which I think is an Azure Damselfly (Coenagrion puella), although I'm open to being corrected!
So this week I went with Star of Persia as my Image of the Week simply because I'd enjoyed the process of this particular Allium species opening up its individual blooms, and sadly, that event was now nearly over for another year...