Buteo Buteo - March 2020
We had the best weather of the year so far for my photo shoot in dad's garden this week, with blue skies and warm temperatures encouraging flora and fauna to come out and examine springtime.
It was the first time I'd used my 300mm lens for a while, and as luck would have it, there were a group of Common Buzzards (Buteo buteo) soaring around on the thermals overhead to give me something to point it at!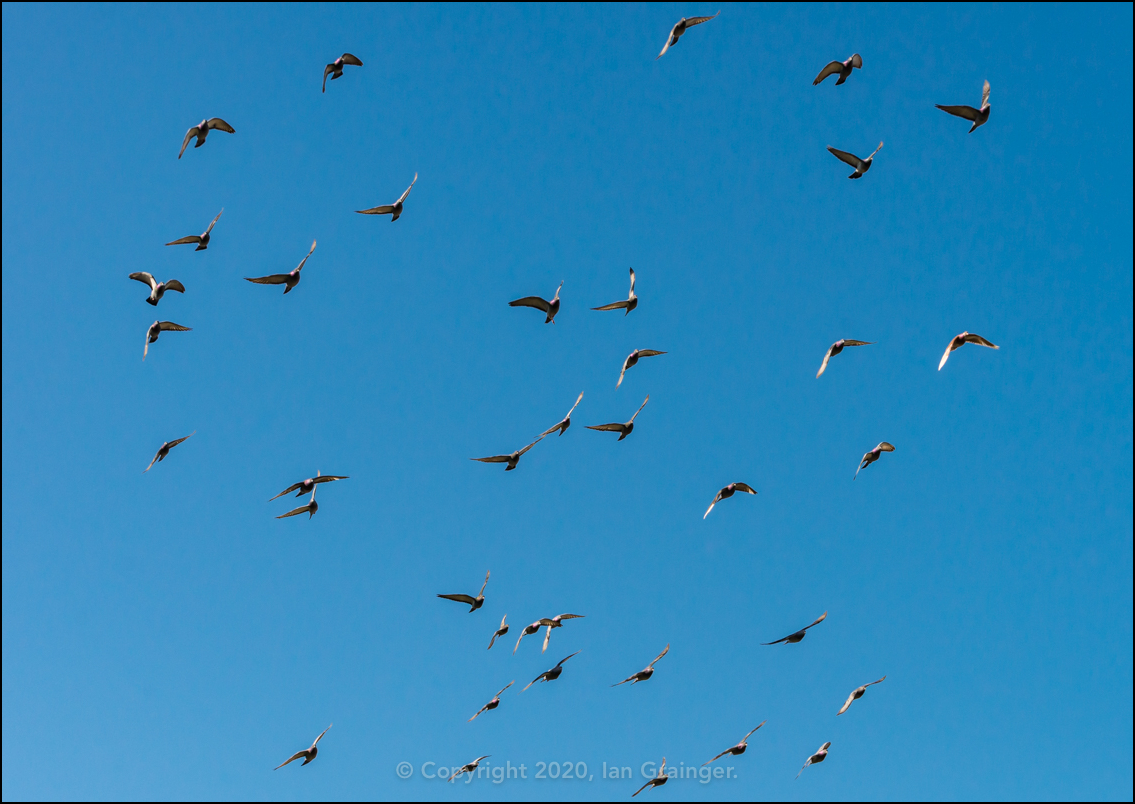 Flying Flock - March 2020
The Buzzards had the Feral Pigeons (Columba livia) in a bit of a flap, and they took to the skies, switching positions continuously until the birds of prey had left the area.
Colourful Neck - March 2020
Once settled, I particularly liked the colourful display some of the Feral Pigeons were putting on.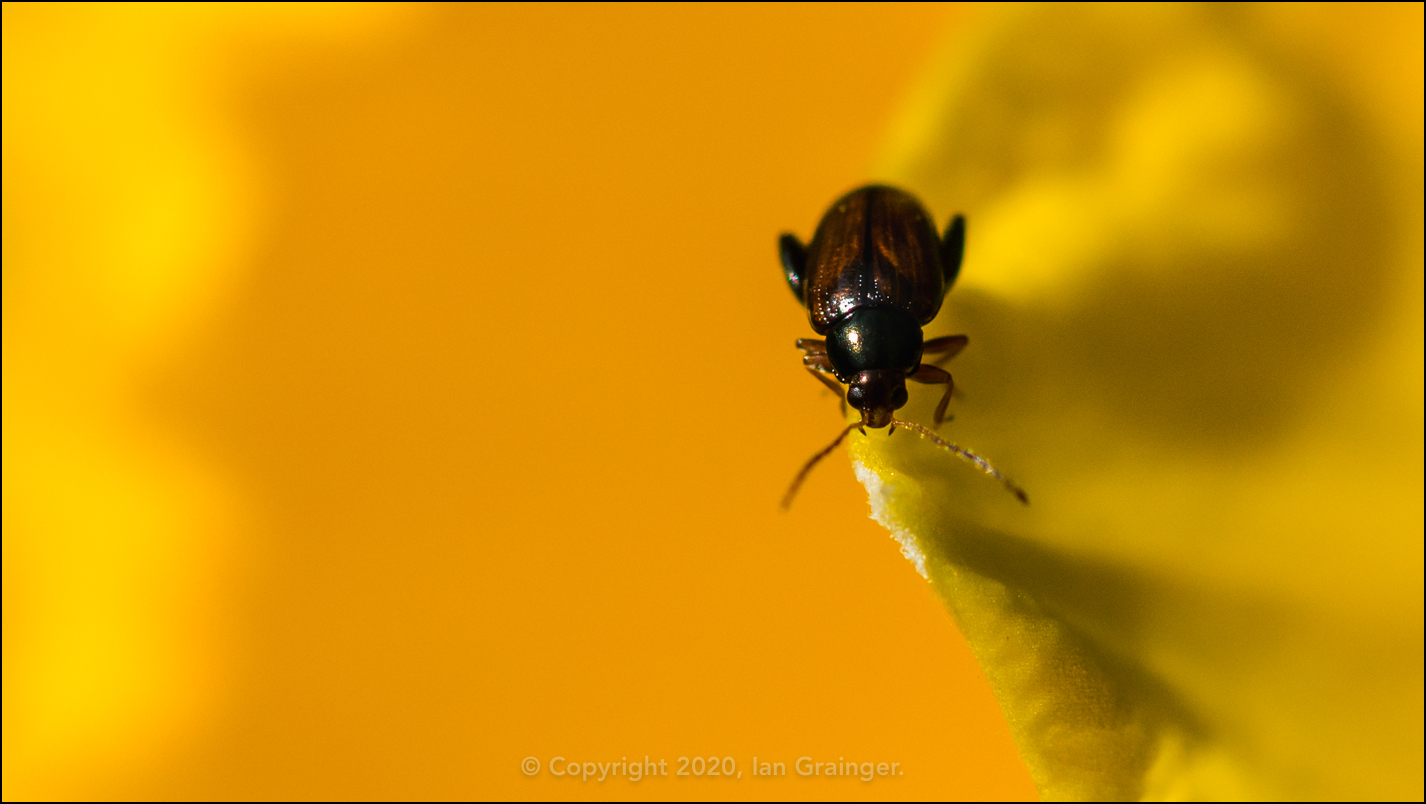 Little Beetle - March 2020
Switching lenses to my trusty 105mm macro I went in hunt of insects. This small beetle caught my eye as it appeared to be munching on a Daffodil (Narcissus) petal. I'm not sure of the Beetle variety, maybe some sort of Pollen Beetle?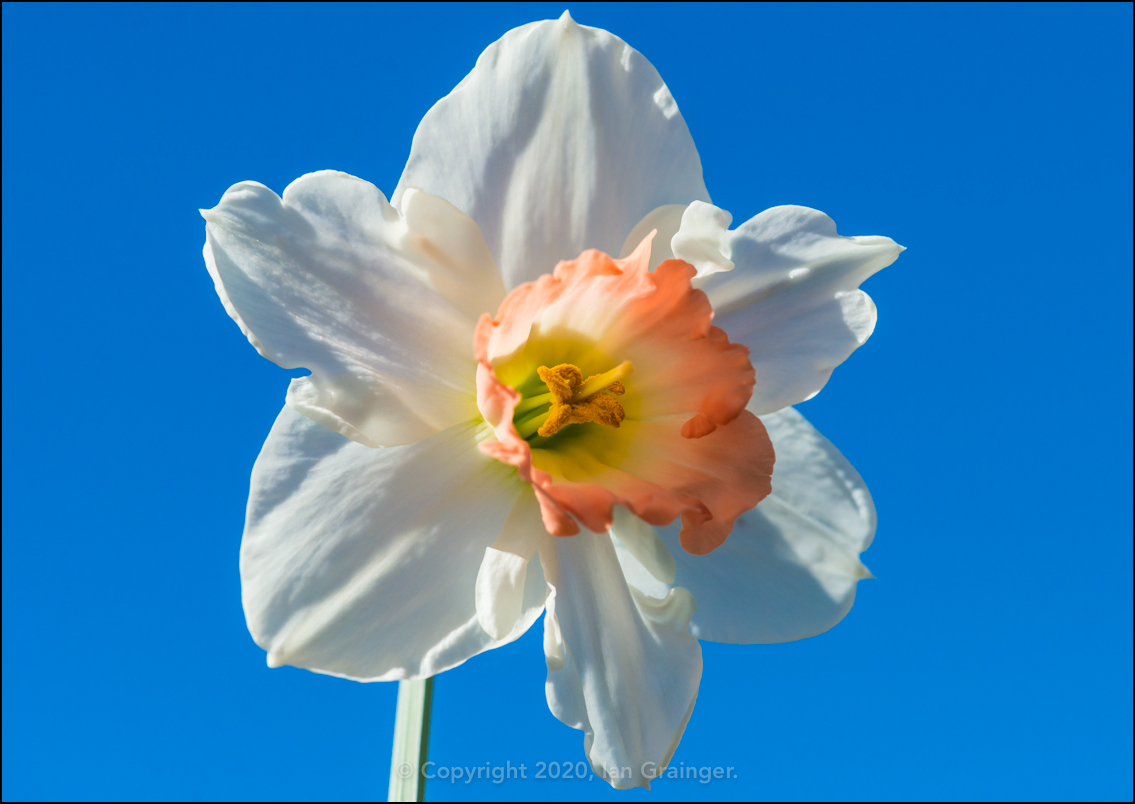 Salome - March 2020
The Daffodils were once again looking lovely, with Daffodil 'Salome' looking particularly splendid against the beautiful blue sky.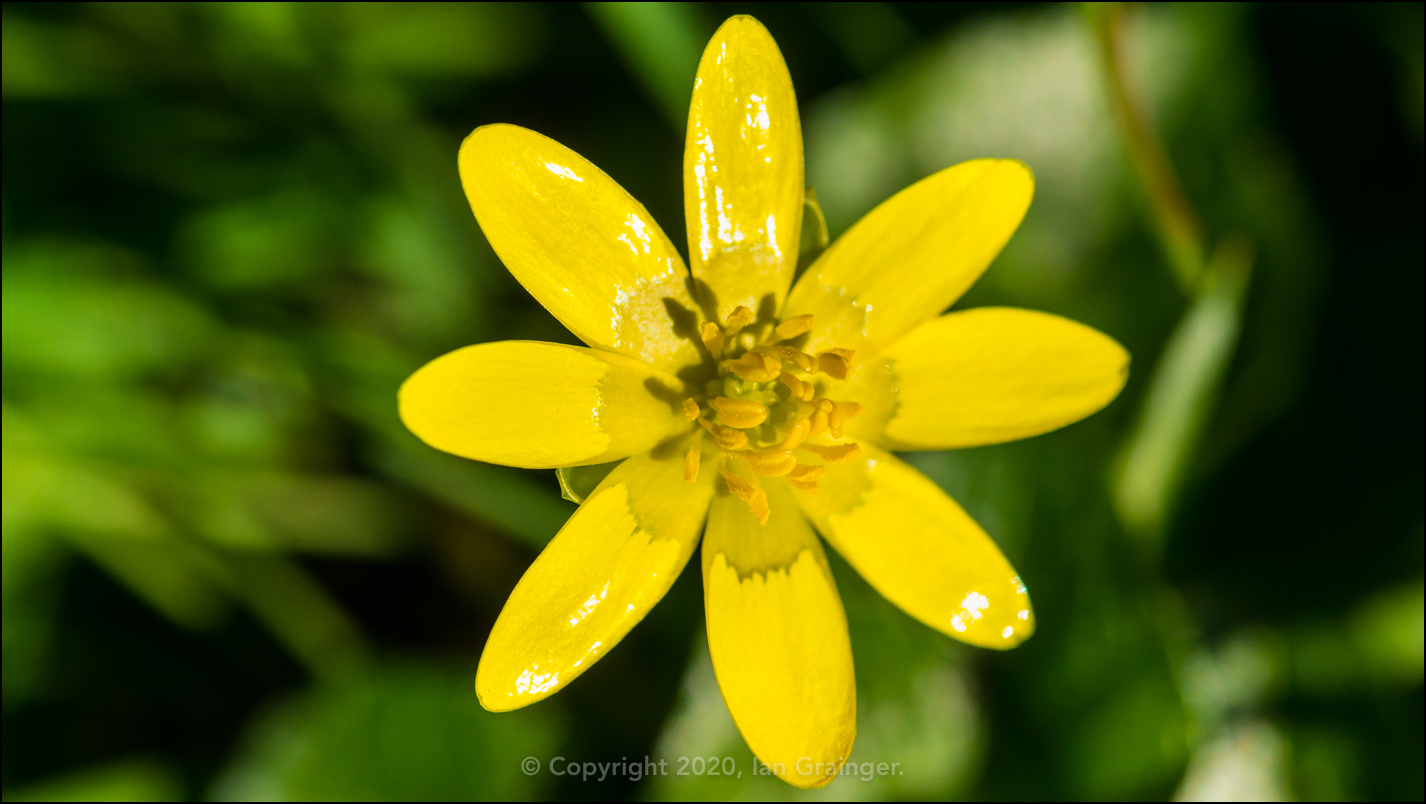 Lesser Celandine - March 2020
Many people think of Lesser Celandine (Ficaria verna) as an invasive species, but I love how it opens and closes depending on the level of sunshine it receives, and wouldn't be without it. This one was definitely getting its fair share of rays.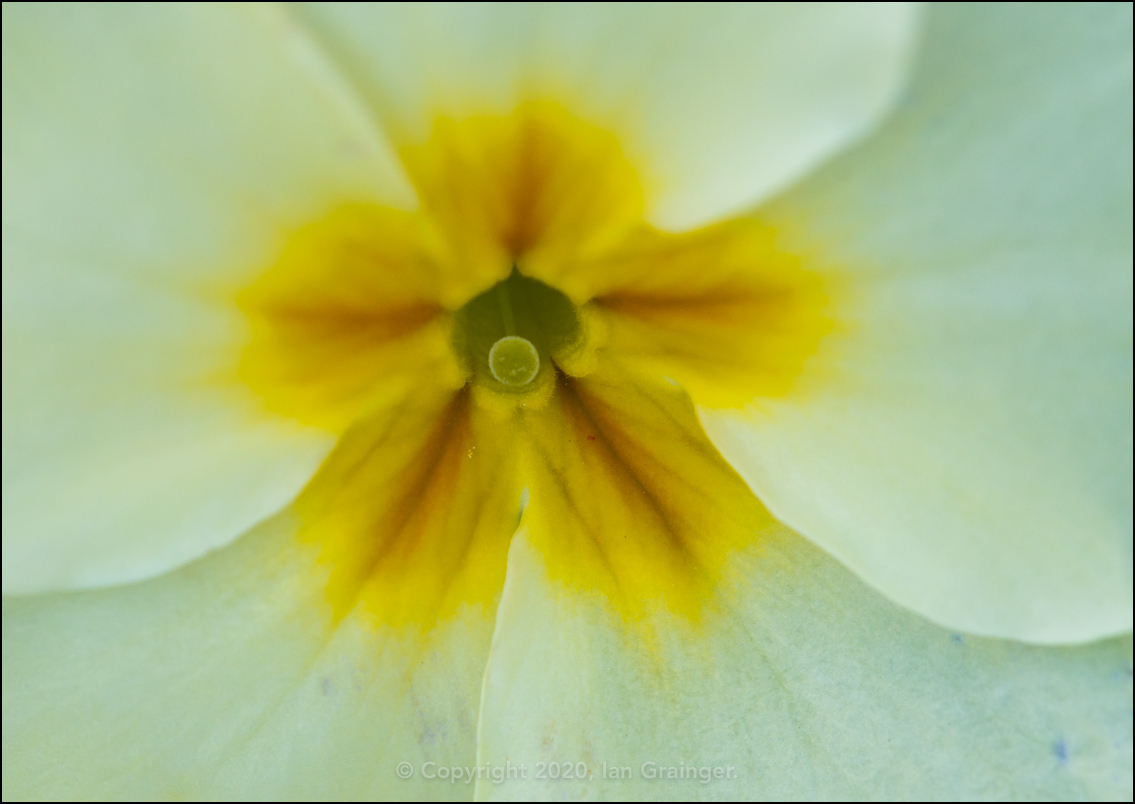 English Primrose - March 2020
The Common Primrose (Primula vulgaris) blooms were now popping up all over the place, brightening up some of the darker areas beneath hedges and shrubs.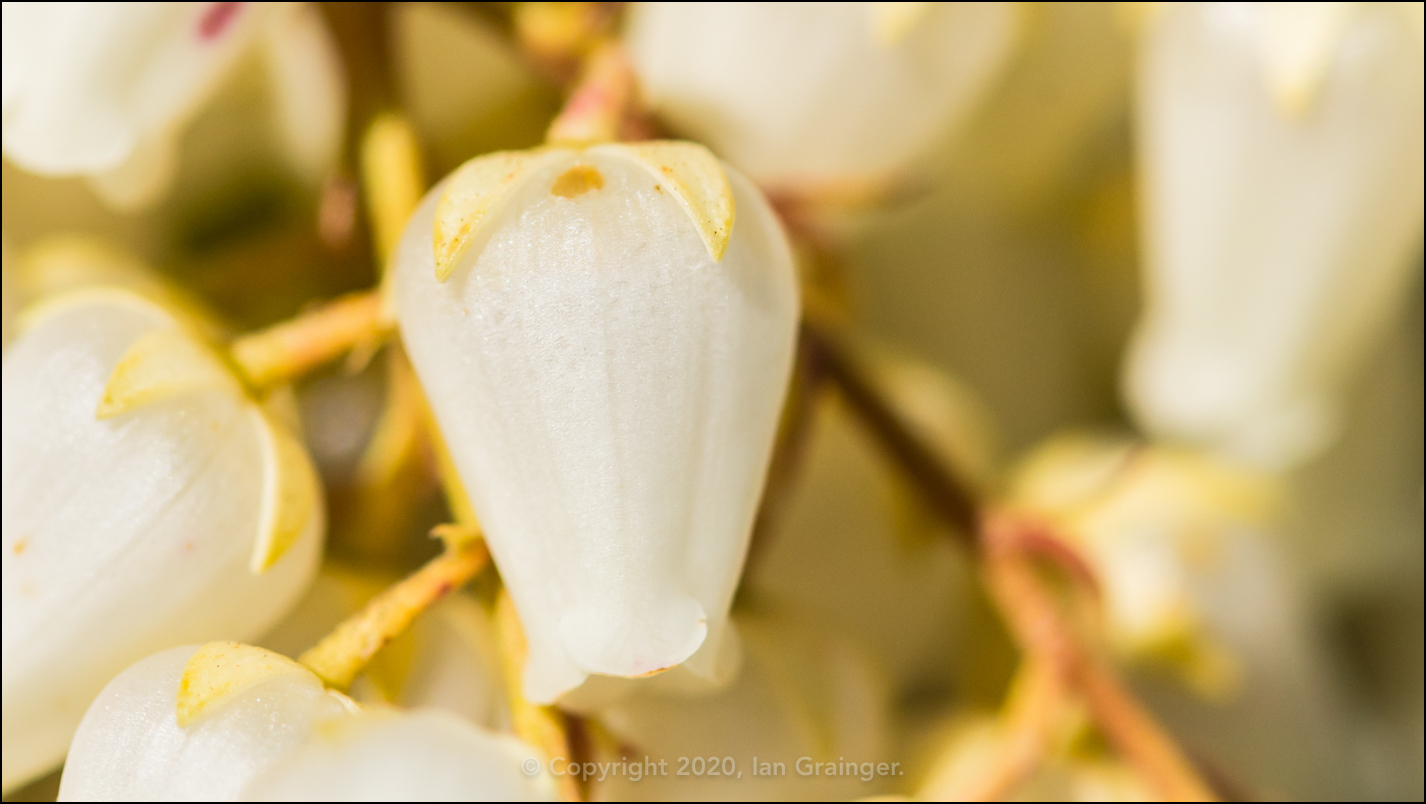 Single Flame Floret - March 2020
I enjoyed getting in close to this Forest Flame (Pieris) bush floret, to give some idea of the structure of the flowers...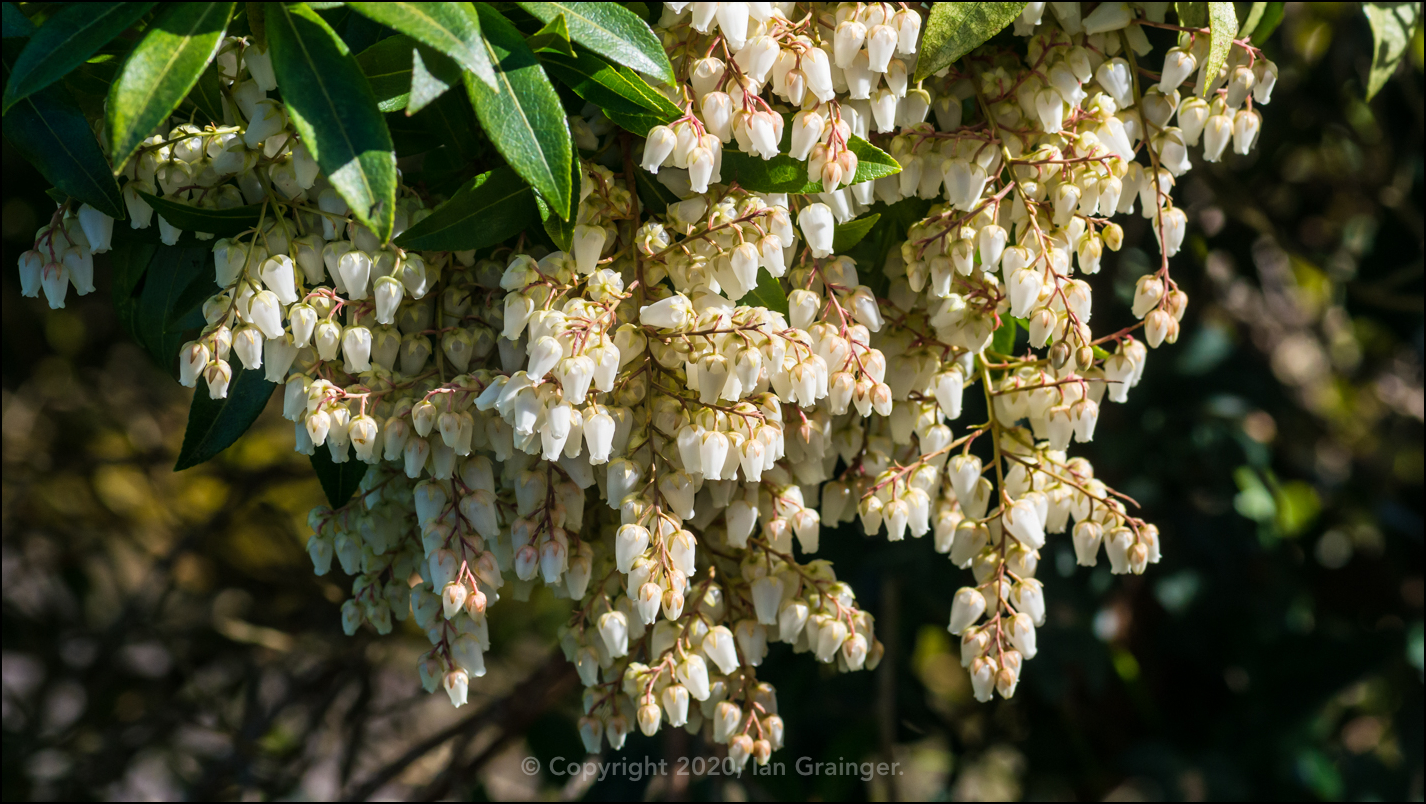 Forest Flame Flowers - March 2020
...and was very pleased to see that this year the bush had an abundance of blooms.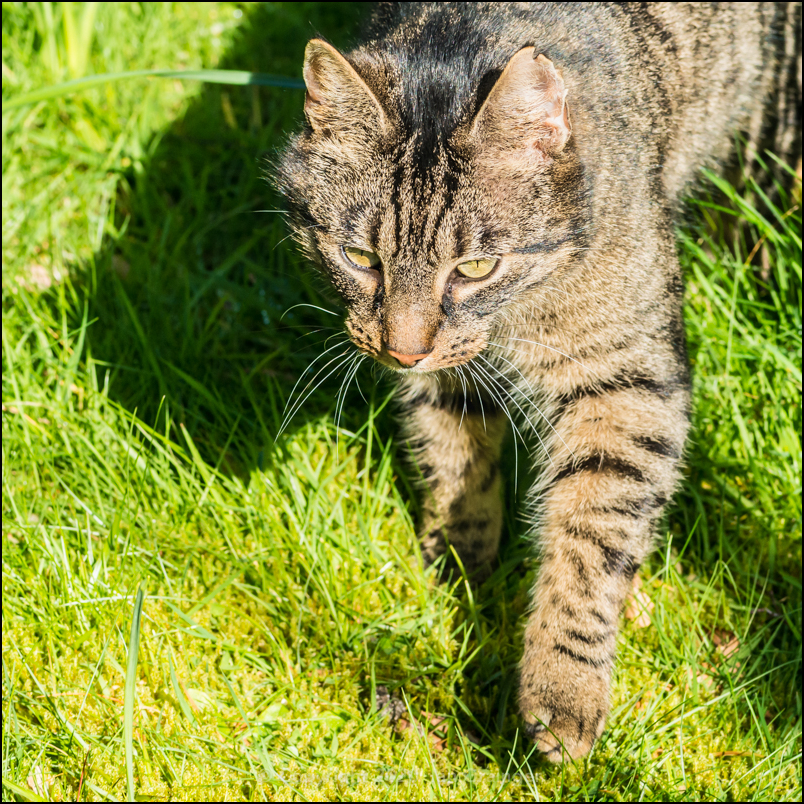 Photographer's Friend - March 2020
Finally, my feline friend joined me this week and was my constant companion as I snapped away.
So this week I went with Buteo Buteo as my Image of the Week simply because it's always a joy to see a group of soaring Buzzards while sitting in the garden...