Late Raspberries - November 2020
My photo shoot this week was in dad's garden again, and I found a few interesting things to shoot that I must have missed last week.
Firstly, I came across a Raspberry (Rubus idaeus) bush that had begun to bear fruit. This was rather late in the season, and was completely unexpected, especially as we'd had some frosty mornings earlier in the week.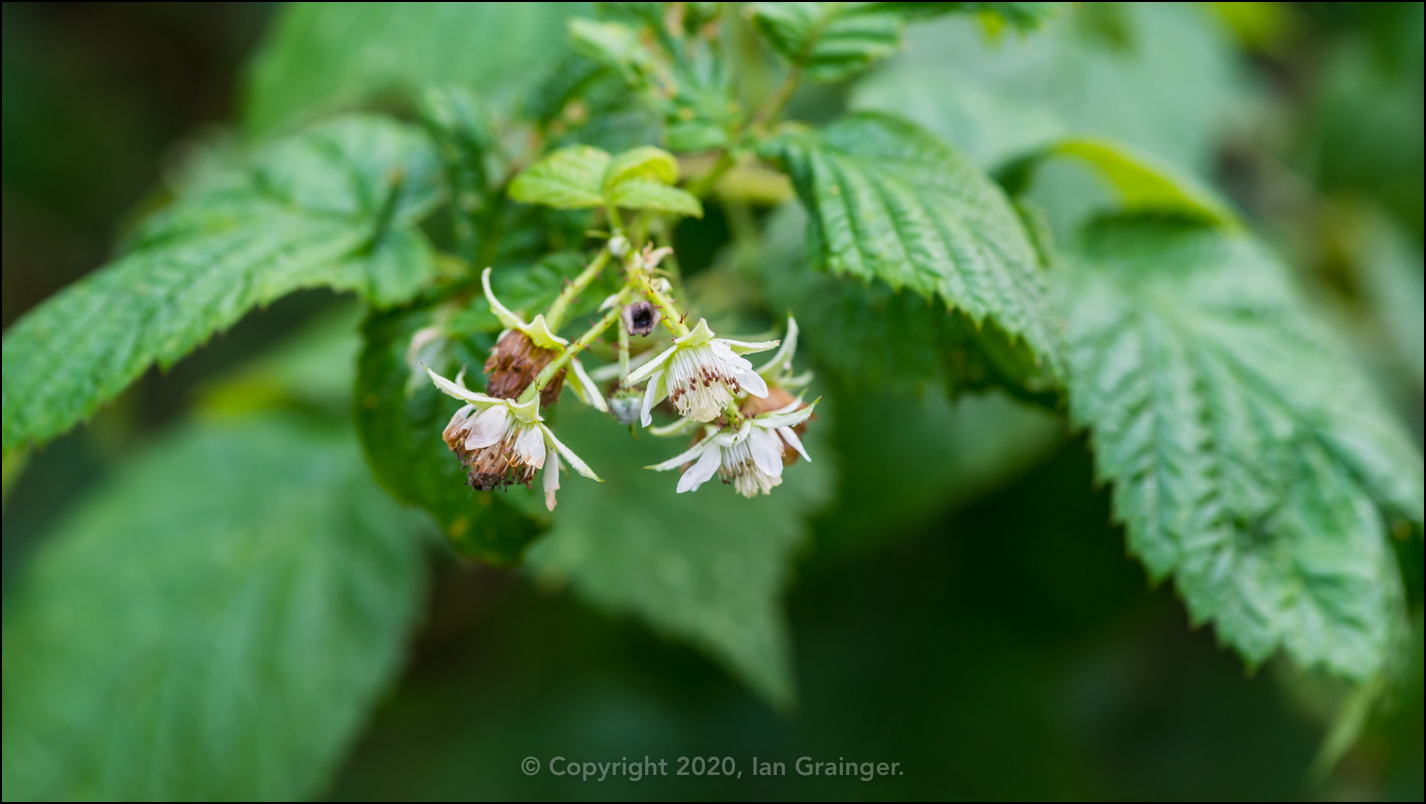 Raspberries in Waiting - November 2020
It was clear that there would be more fruit on the way, given that the bush was full of little clusters of blooms like these.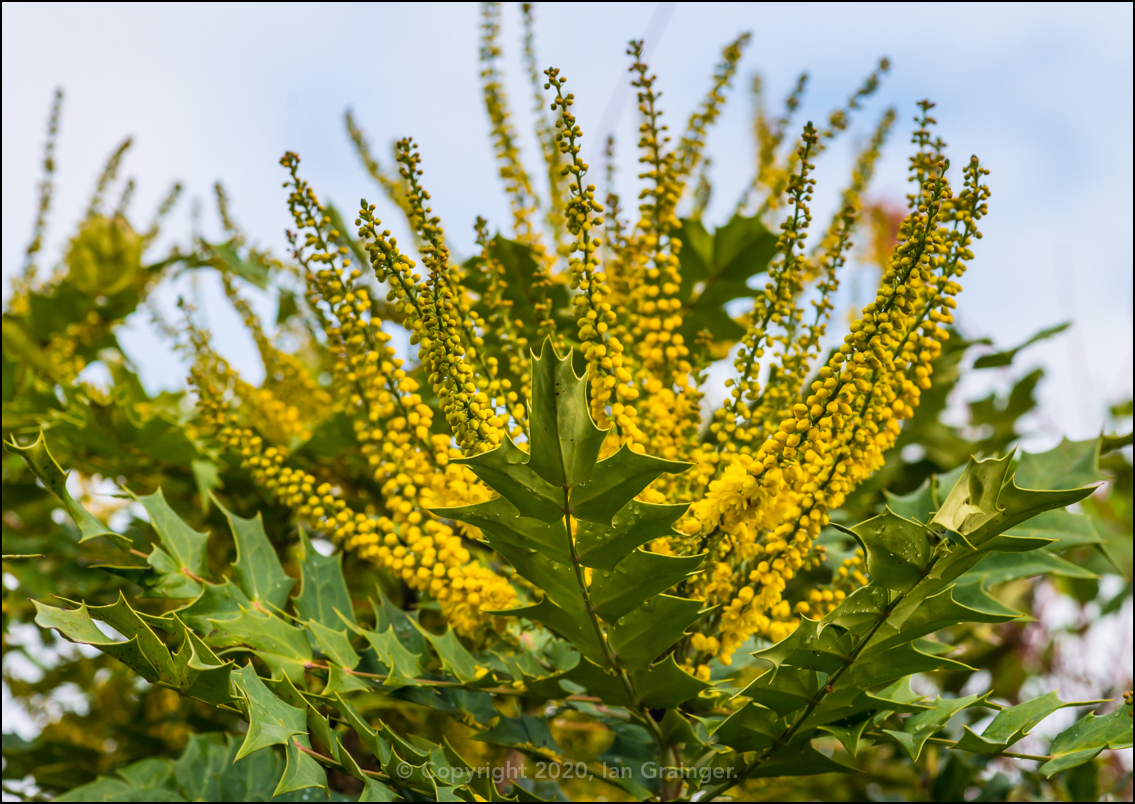 Mahonia Japonica - November 2020
It was that time of year when the Mahonia japonica bush began to bloom. It was actually a bit of a relief to see the flowers, as the bush had been given a fairly substantial trim since it flowered last year.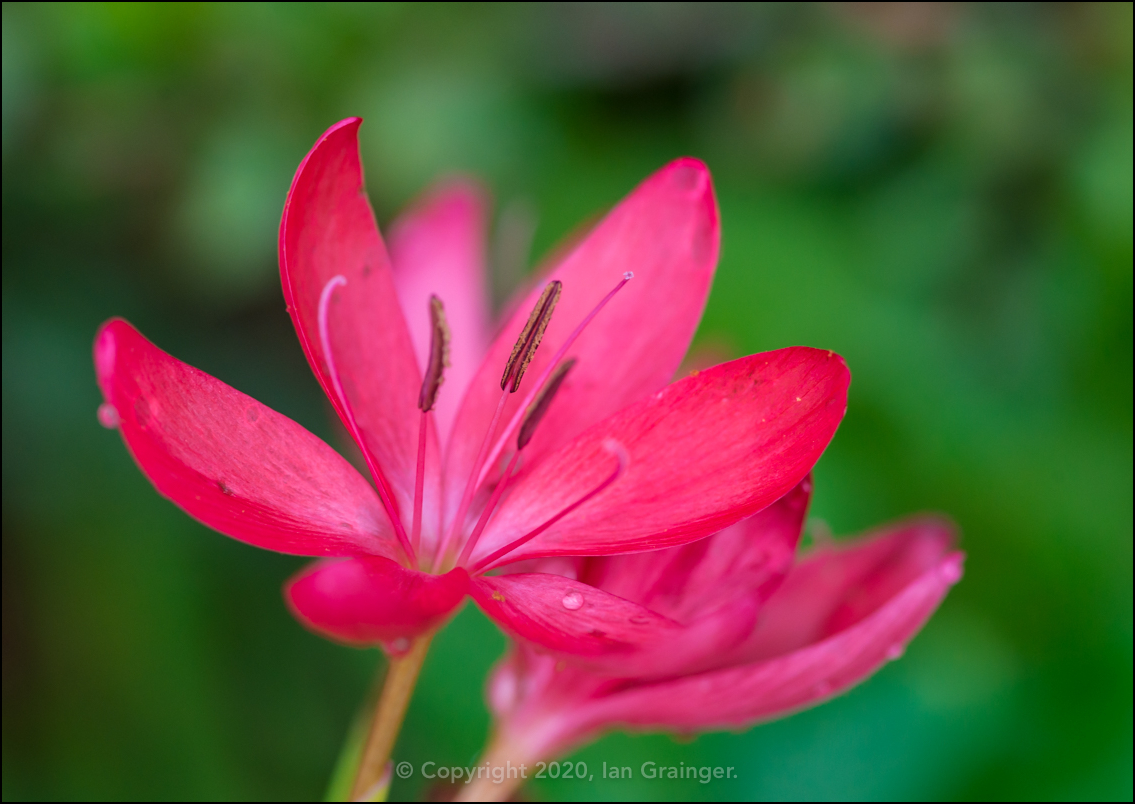 Pink Lily - November 2020
Unfortunately, the River Lilies (Hesperantha coccinea) didn't seem to be doing as well as they usually did. There were only a few buds left to open, and it looked like they'd be gone before the end of the month.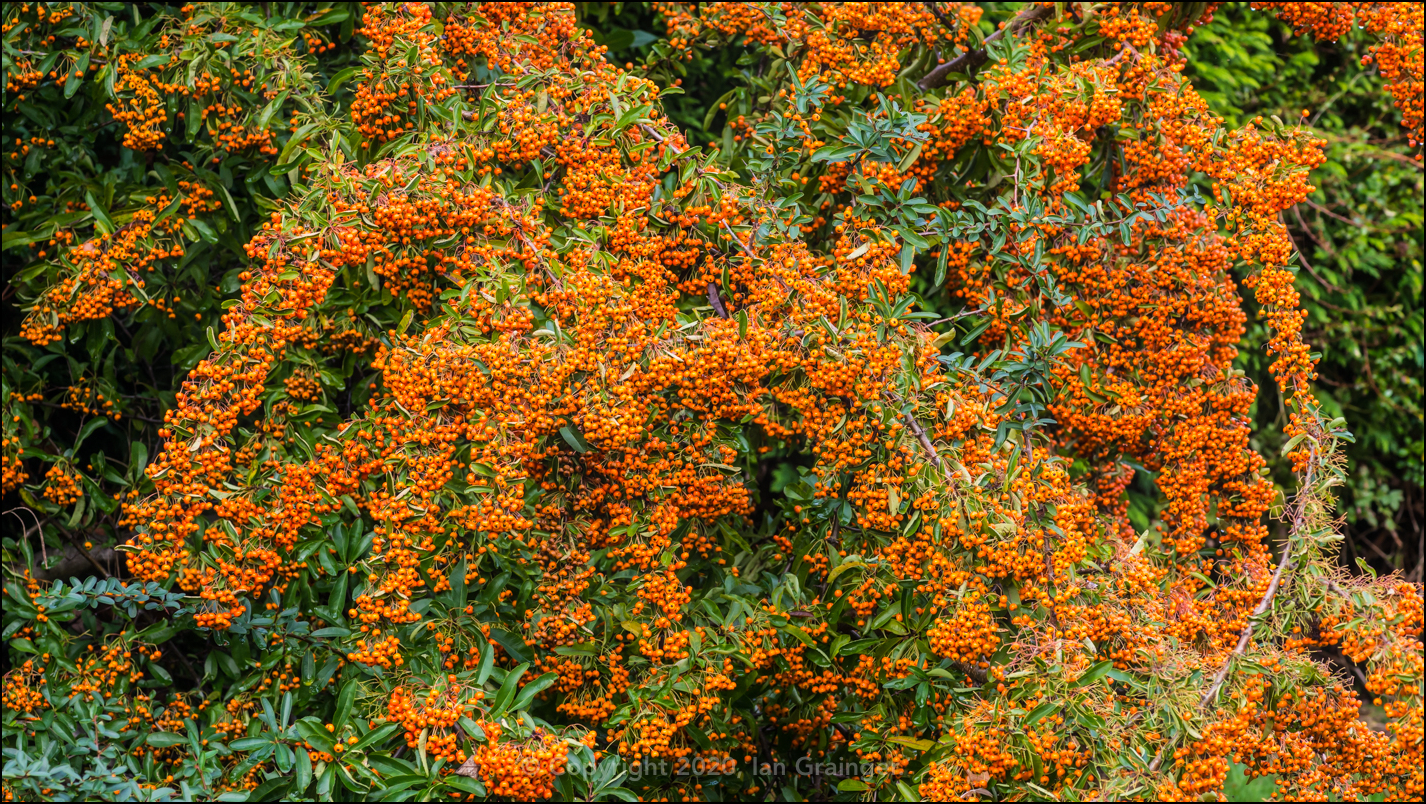 Firethorn Berries - November 2020
I was quite surprised to see that the vast majority of Firethorn (Pyracantha) bush berries were still present, as I'd expected them to have been snaffled by the forever hungry Blackbirds!
Budding Camellia - November 2020
After the budding Rhododendron I posted last week, this week I spotted the first of the Camellia buds beginning to form.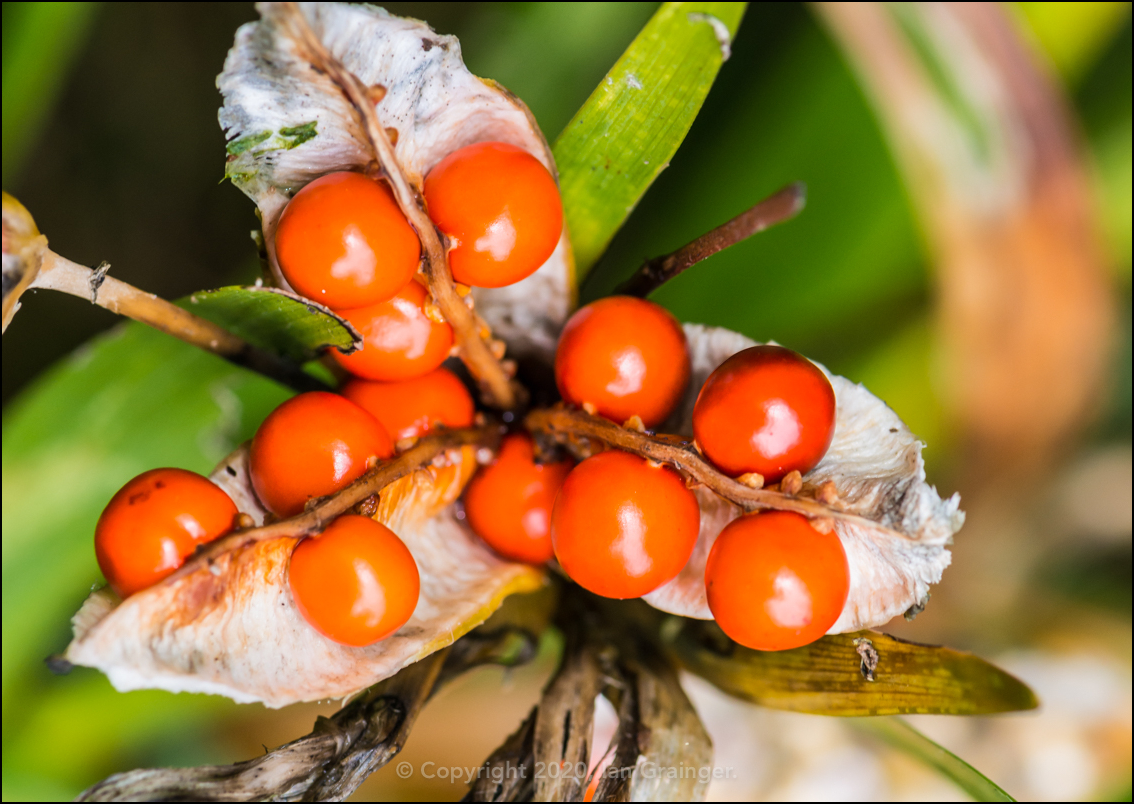 Orange Seeds - November 2020
Finally, last week I posted a picture of these orange seeds, which are from the Roast-beef plant (Iris foetidissima). At the time I took the picture for last week's post, I had no idea what the plant was called, and was curious about its name - so called because the bruised leaves smelled a bit like roast beef. Well, this week I bruised the leaves, and took a sniff, and guess what? Nothing! Absolutely nothing! Not a whiff of roast beef at all! Oh well!
So this week I went with Late Raspberries as my Image of the Week simply because I wasn't expecting to encounter a late summer fruit at this time of year...