Hummingbird Hawk Moth - August 2020
After several abandoned photo shoots last week because of the poor weather, I was eager to get out into the garden this week and grab a few photos while the weather was good.
My patience was rewarded by an encounter with a Hummingbird Hawk Moth (Macroglossum stellatarum), a creature I've seen only on a handful of occasions previously. After snapping about 50 images of the beastie in the space of a few minutes, and watching each shot come up blurry on the computer screen, I was over the moon to see this one finally show up pin sharp.
Needless to say I wandered around with a big smile on my face for the remainder of the day.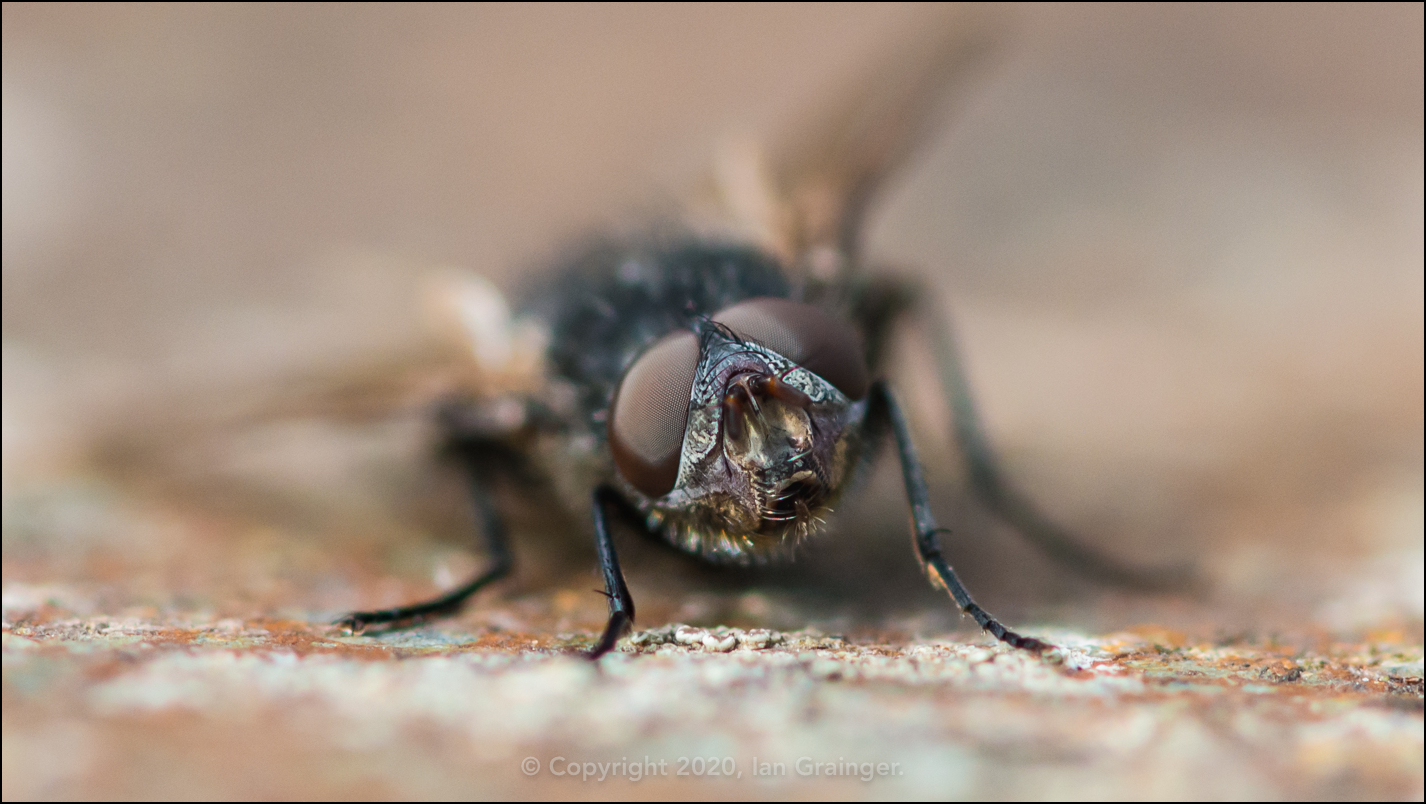 Fly Face - August 2020
I haven't done much insect photography this year, so went off in search of willing subjects. I found this quizzical looking Fly (Diptera) taking some time out to sun itself on my garden table.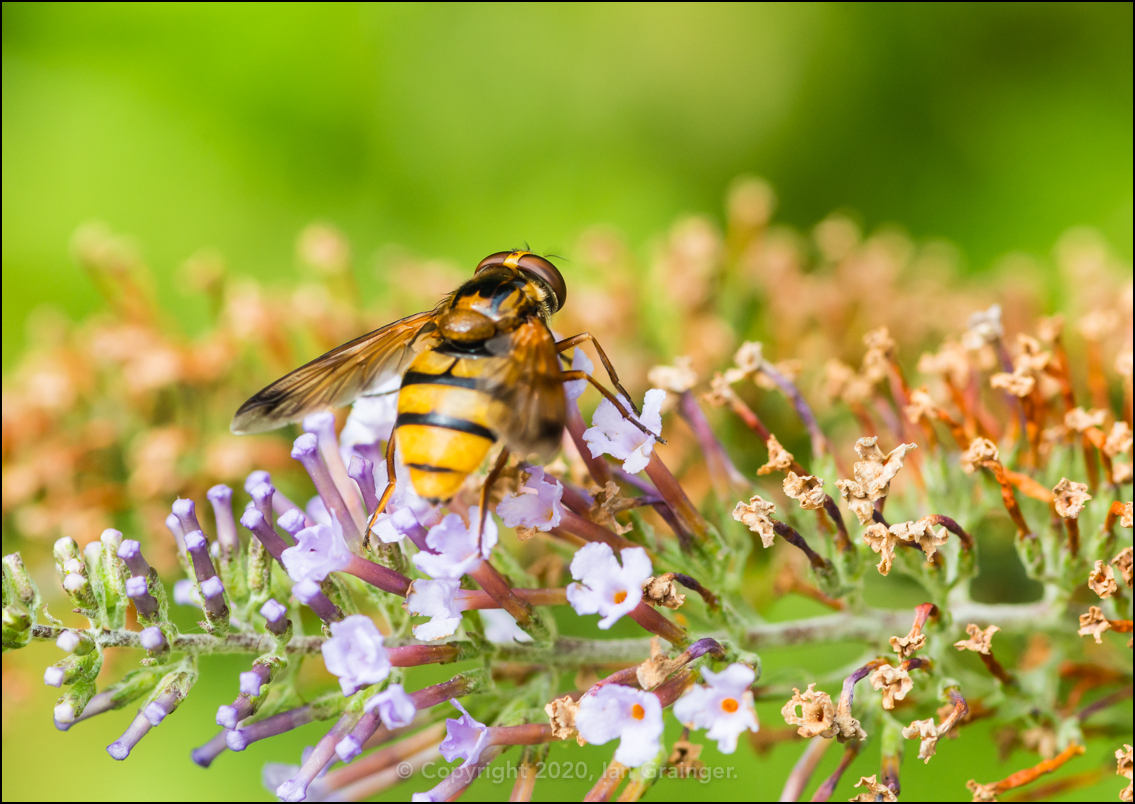 Hornet Mimic Hoverfly - August 2020
I then went off in chase of this large stripy beast, which seemed determined to give me the slip! It may look dangerous, but it's a Hornet Mimic Hoverfly (Volucella zonaria), which is completely harmless.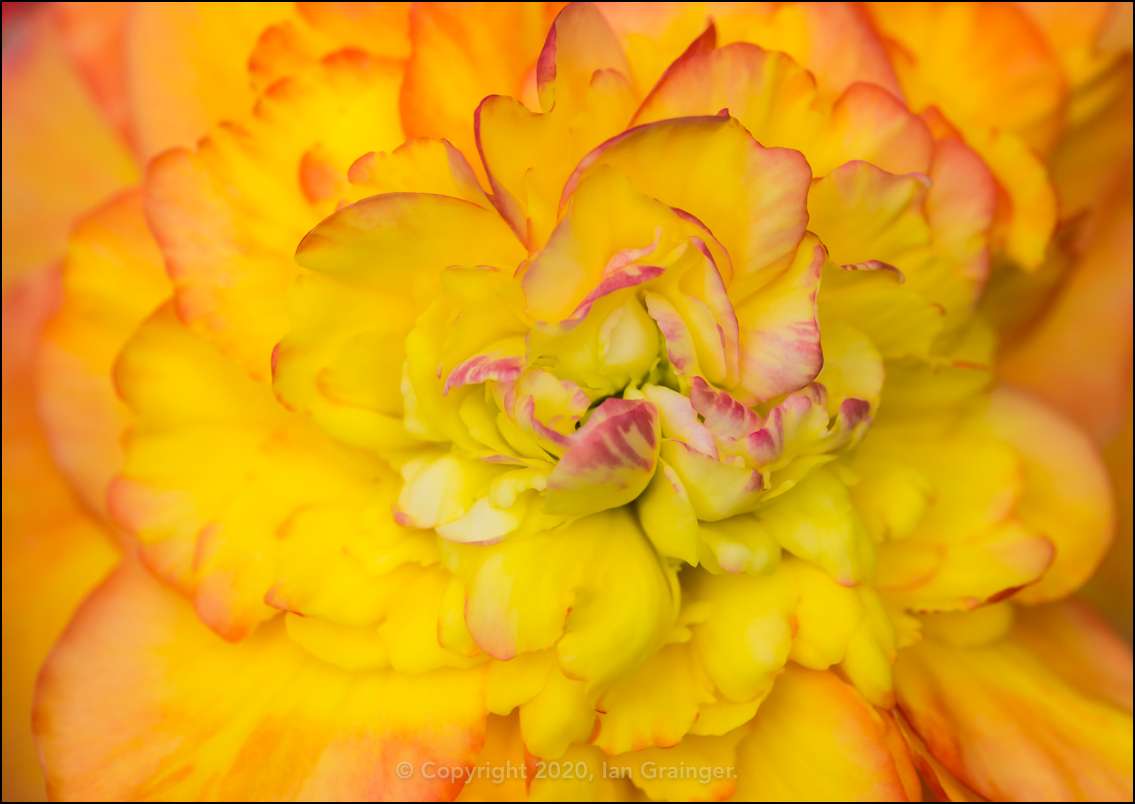 Blousy Begonia - August 2020
Next I concentrated on the few blooms that were remaining in my garden. This rather large extravagant looking Begonia was the first to catch my eye.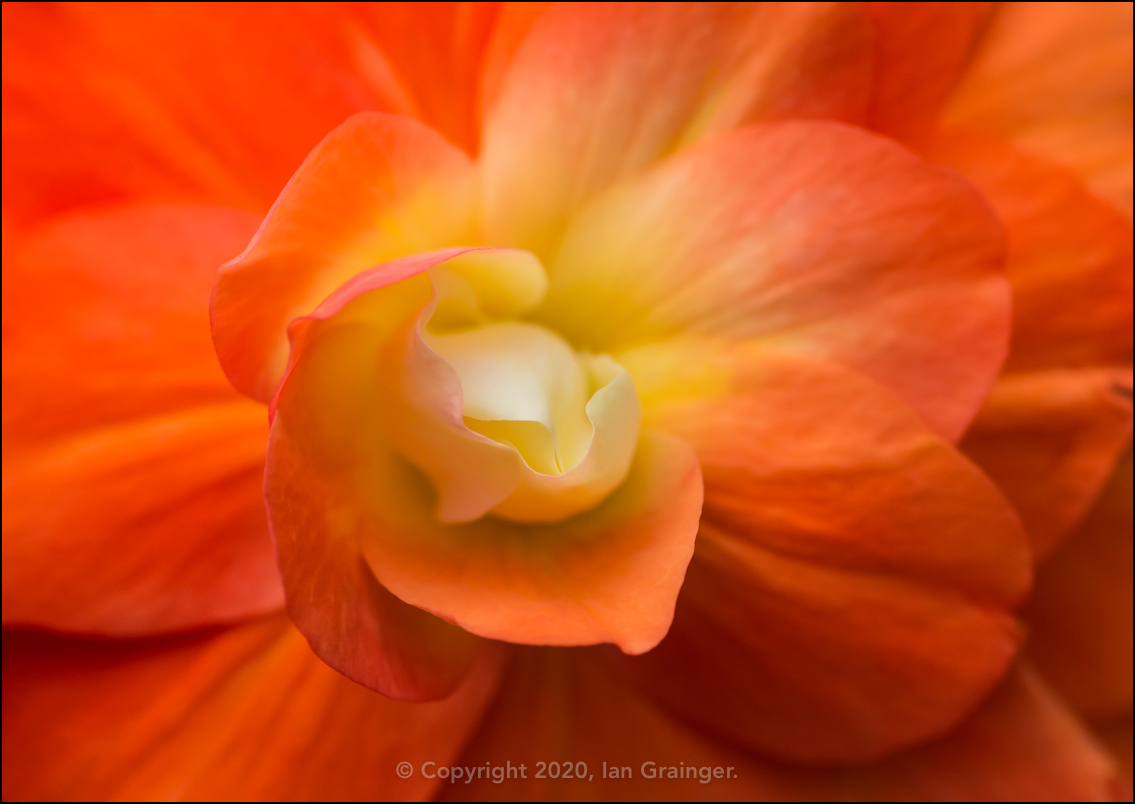 Begonia Centre - August 2020
However, I much preferred the restrained colour palette of the Begonia sitting next to it.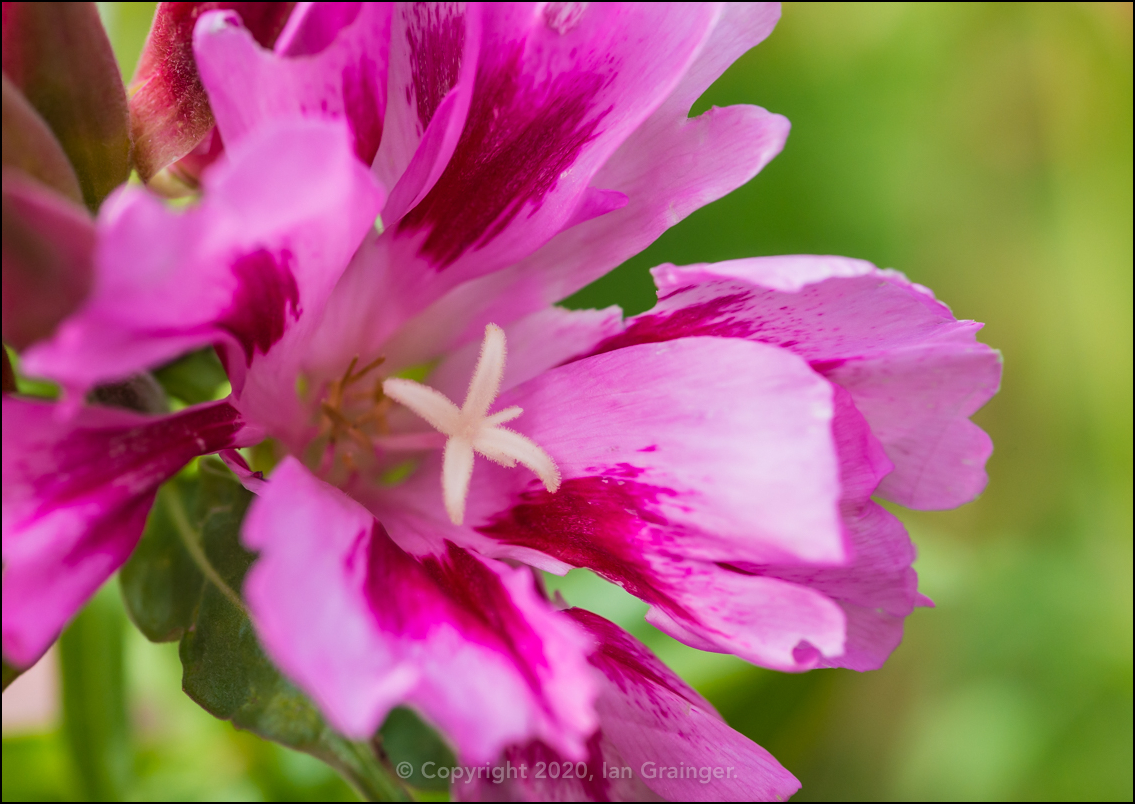 Godetia Centre - August 2020
The Godetia (Clarkia amoena) continued to put on a lovely display, with lots of different colours based around pinks, reds and purples.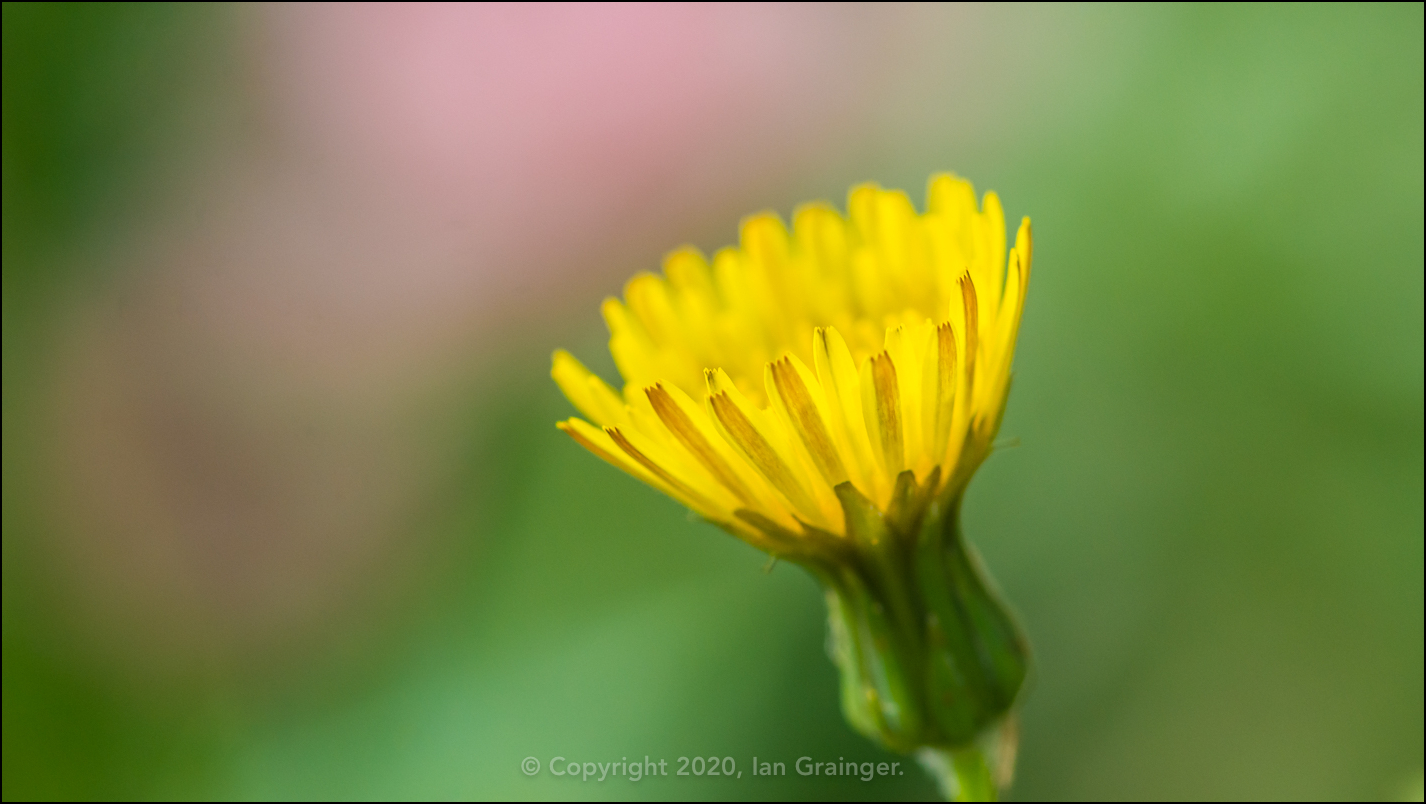 Little Weed - August 2020
Of course, there were plenty of weeds growing in my garden, but many of them looked rather pretty, so why spend time pulling them out?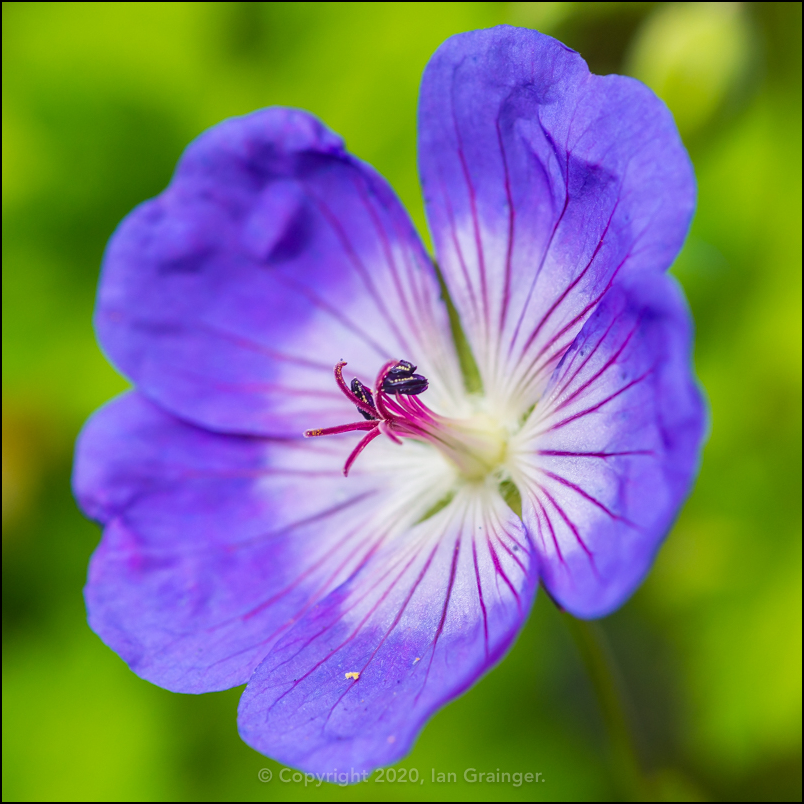 Rozanne - August 2020
Geranium 'Rozanne' continued to put on a marvellously floriferous display, and didn't look like stopping any time soon.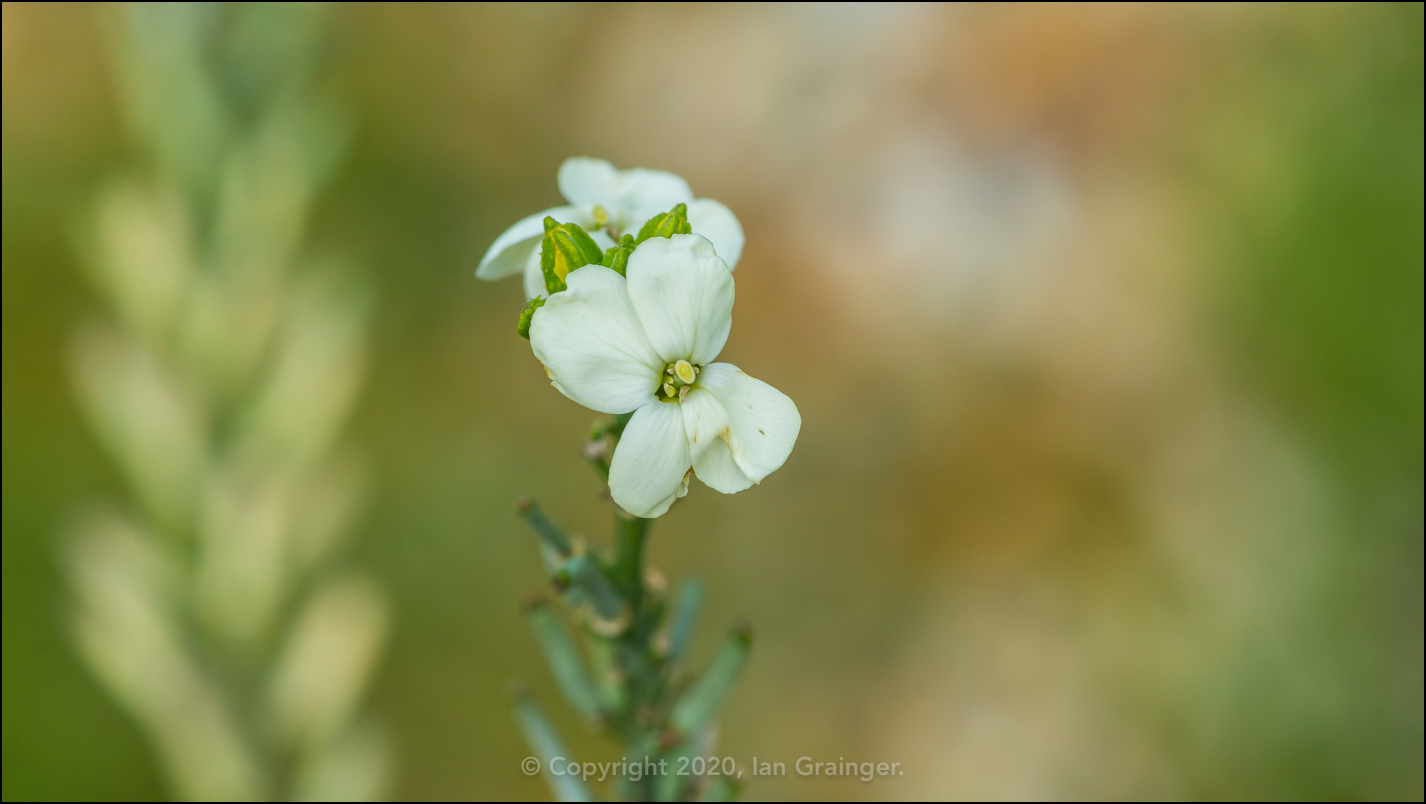 Wallflower - August 2020
Quite remarkably, one of my Wallflowers (Erysimum) was still producing the odd bloom or two, and had been doing so since January.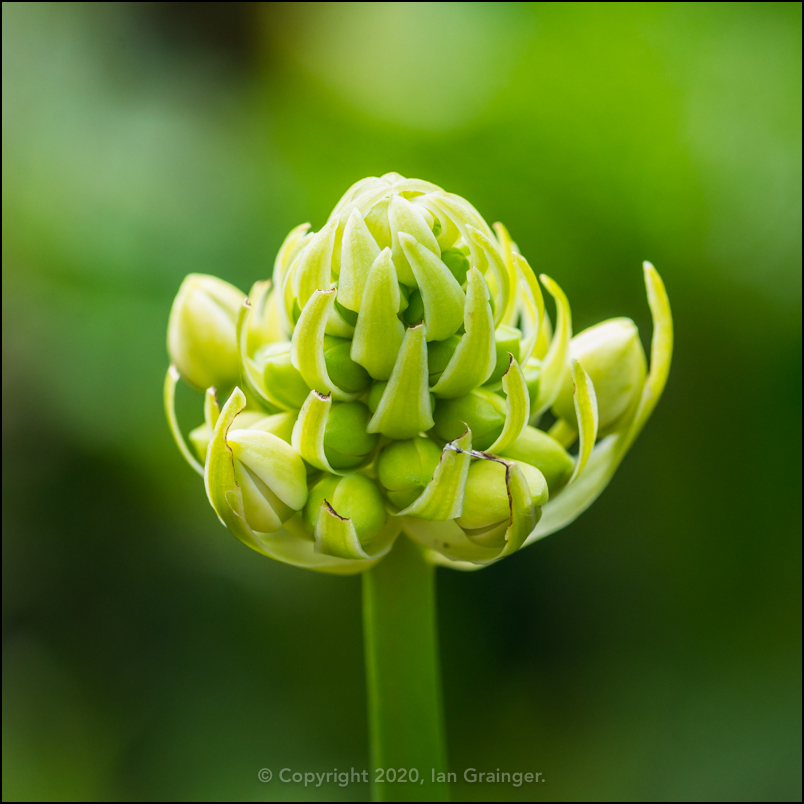 Ornithogalum Saundersiae - August 2020
Flowering progress of my Ornithogalum saundersiae has been slow going since I last posted about it a couple of weeks ago. At least you can now see the individual flower buds forming within the flower head.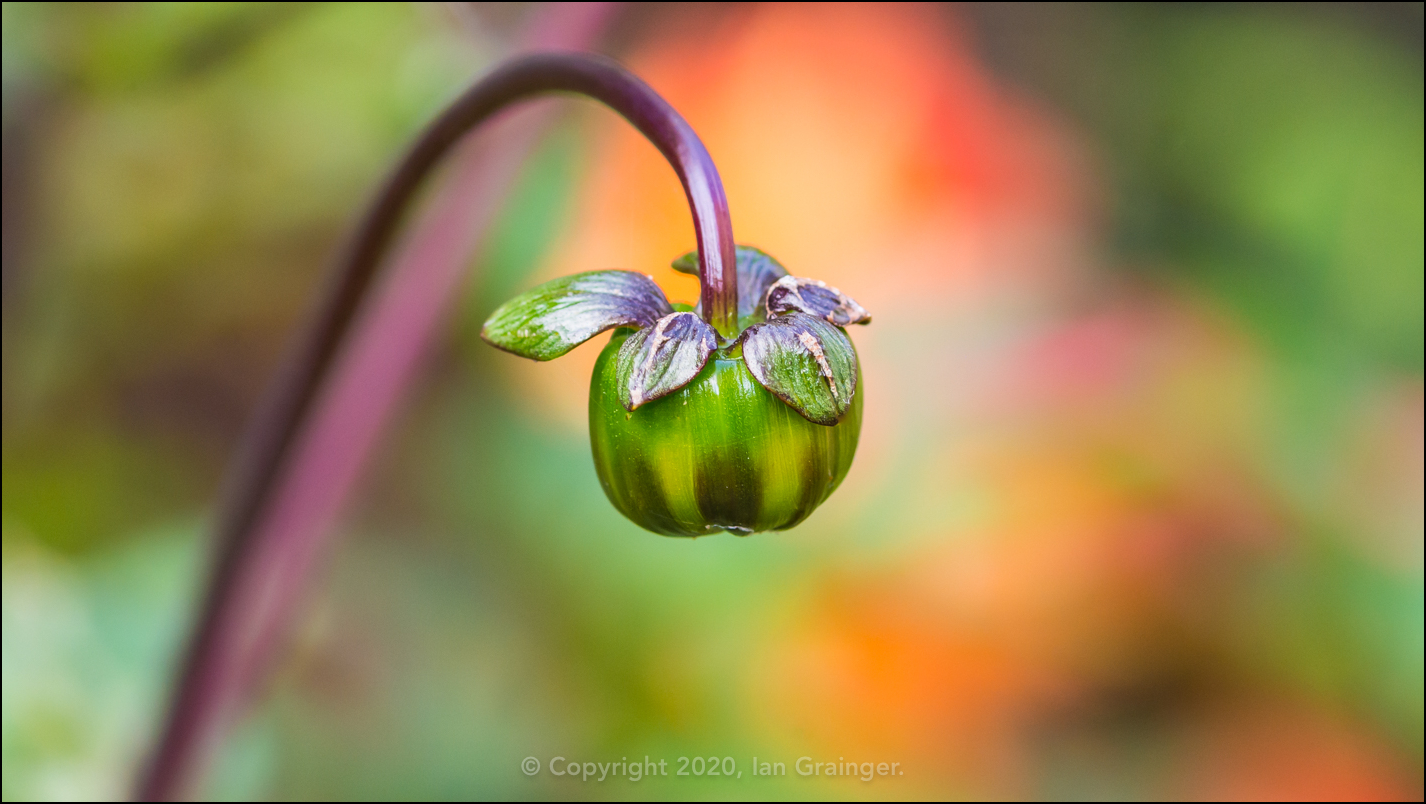 Almost There - August 2020
Finally, my Dahlias have been slow to produce flowers this year, but at least it looks like my 'Mexican Star' variety may deliver blooms before the end of summer arrives.
So this week I went with Hummingbird Hawk Moth as my Image of the Week simply because it was a magical encounter with an amazing creature that I won't forget in a hurry...