Honey Spurge Blossom - March 2021
It was a glorious day for my photo shoot in dad's garden this week, and the warmest day of the year so far. Thankfully, the recent warm sunny weather had triggered some new floral treats to explore.
The first treat was the unusual looking flower of the Honey Spurge (Euphorbia mellifera) bush. I really rather liked the balls of maroon coloured florets that terminated nearly every branch on the bush.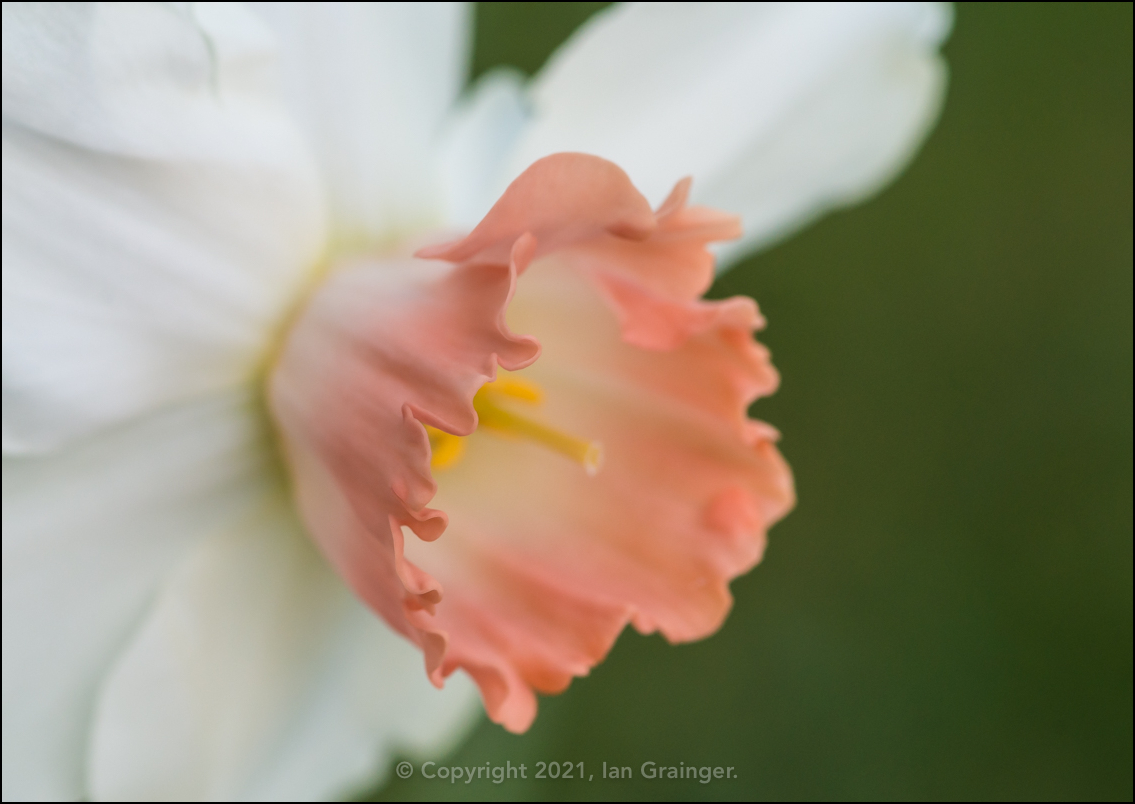 Daffodil Salome - March 2021
Next came the Daffodil (Narcissus) 'Salome' blooms, which were one of my favourite varieties of Daffodil. I particularly liked their pink coloured coronas, which offset the white petals nicely.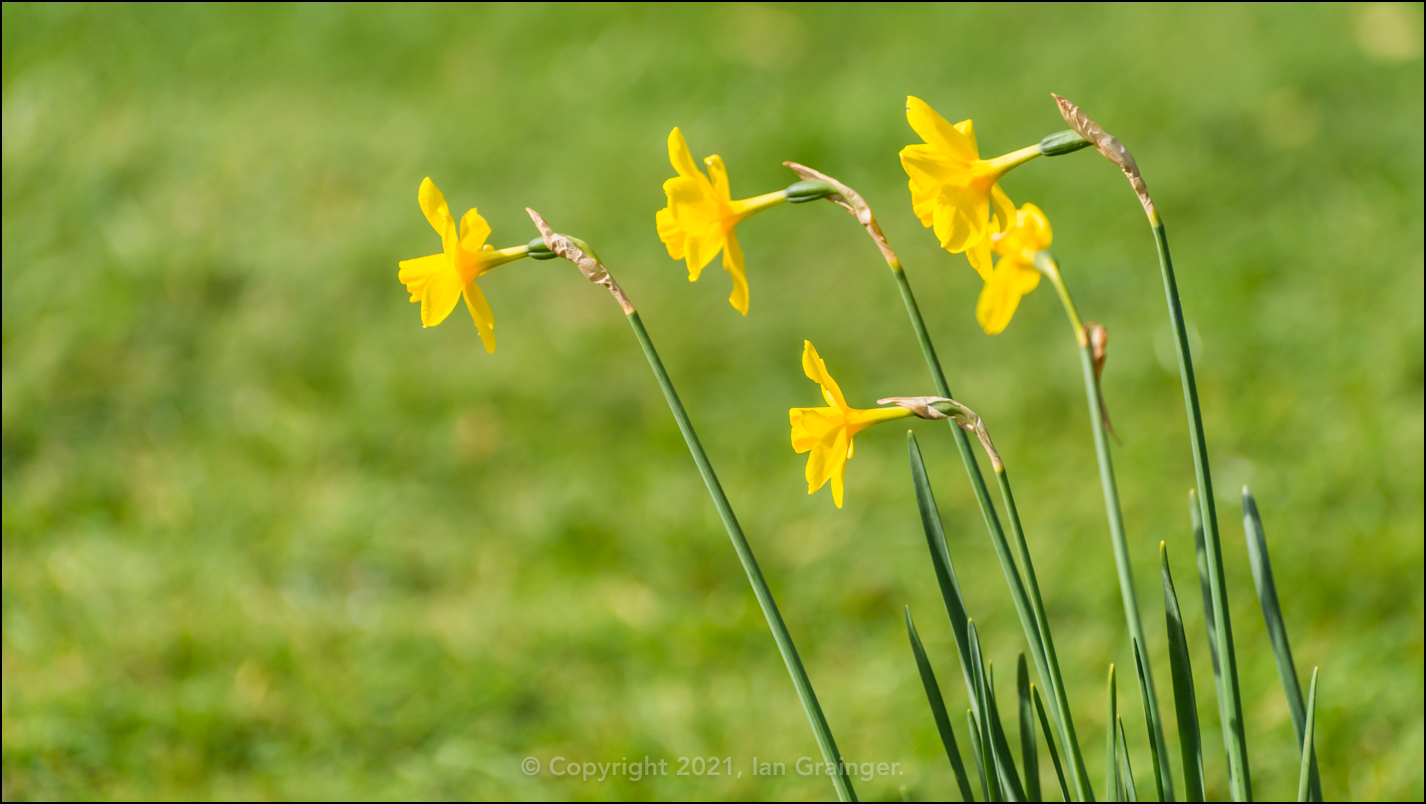 Short Daffodil - March 2021
The rise in temperature had had a miraculous effect on the Daffodils, with them popping up all over the place. I didn't even remember planting this small group!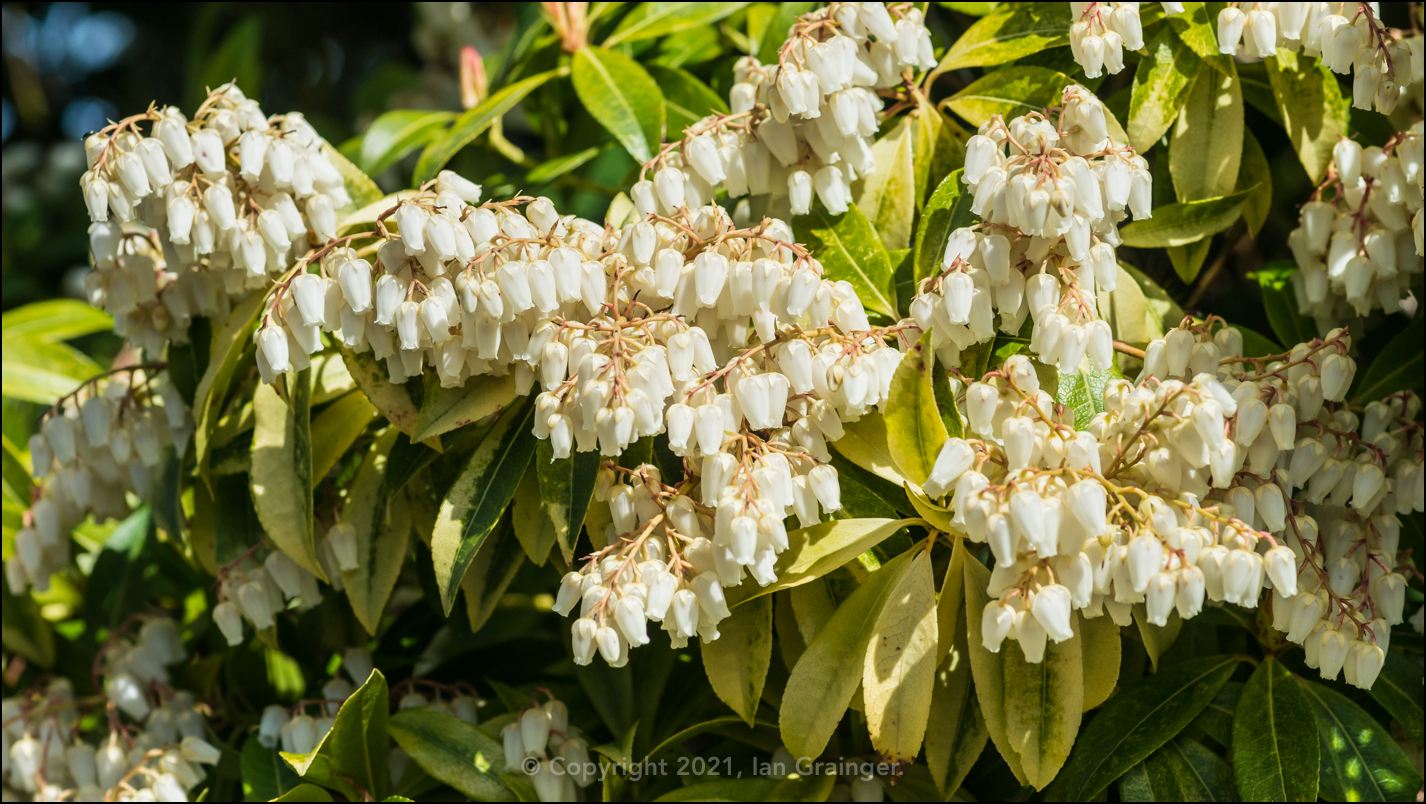 Forest Flame Florets - March 2021
The vast majority of flower buds on the Forest Flame (Pieris) bush had now opened, and were looking quite spectacular.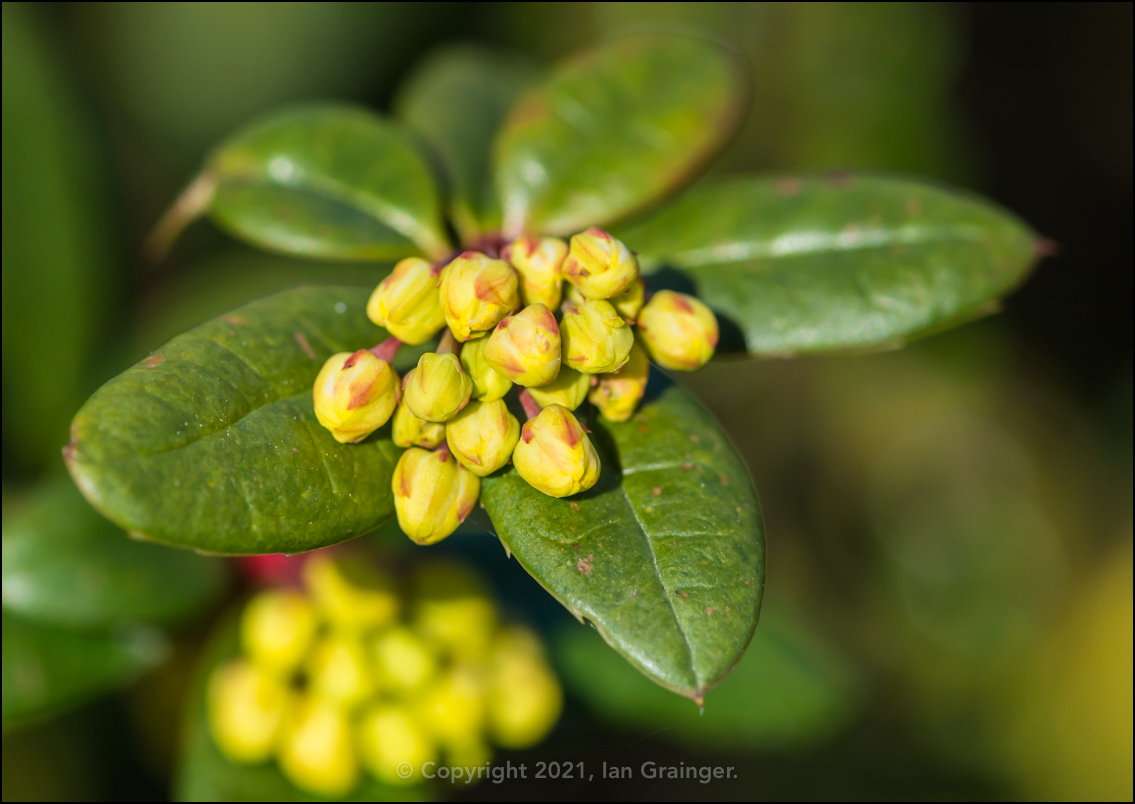 Berberis Bush Buds - March 2021
There were new flower buds present on the Berberis (Berberis vulgaris) bushes, which were looking great against the green leaves in the sunshine.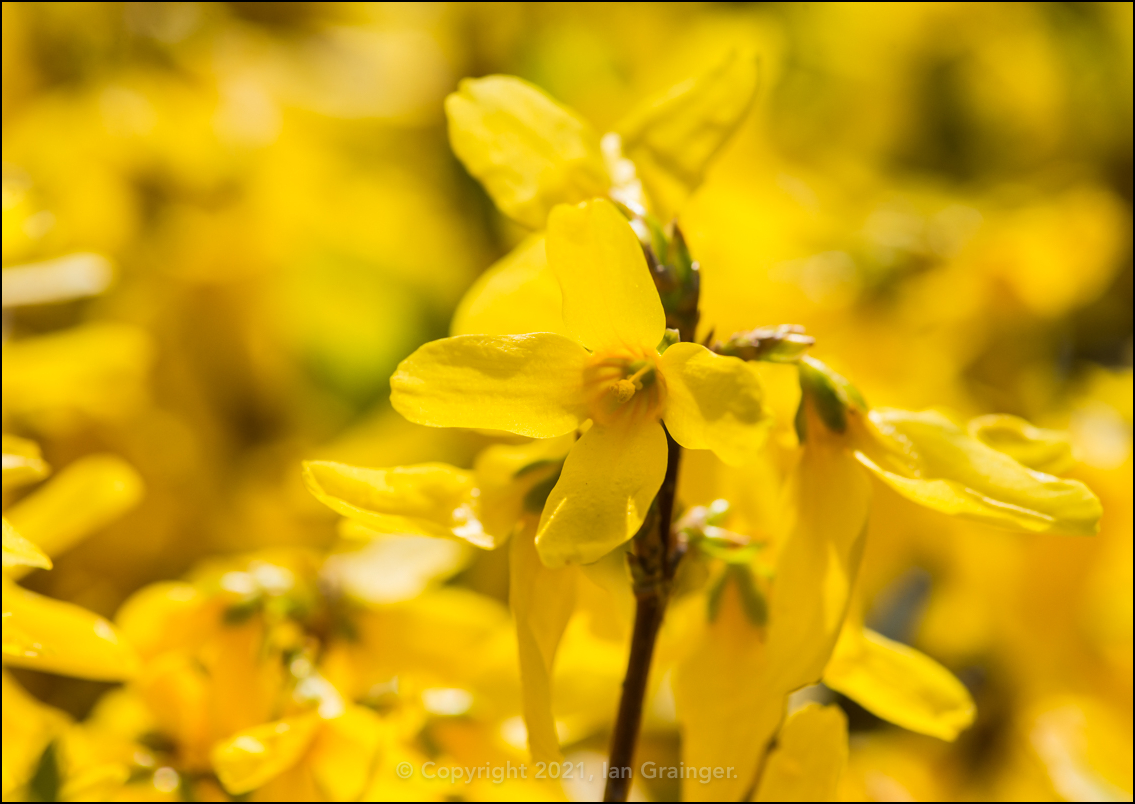 Forsythia Flowers - March 2021
This Forsythia (Forsythia × intermedia) was growing through a hedge down the side of the driveway, and really did look rather amazing.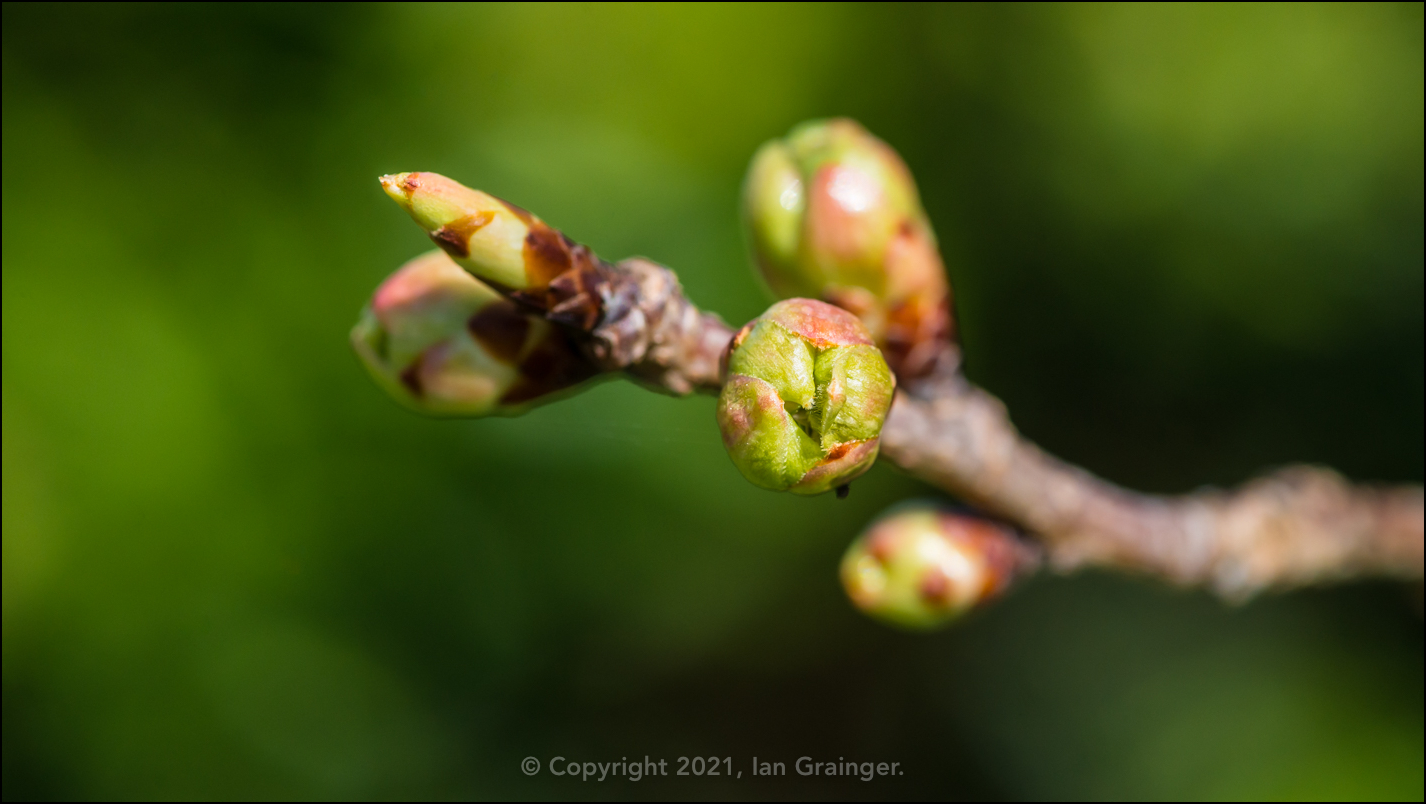 Budding Cherry Tree - March 2021
Warmer days had also triggered the Cherry Tree (Prunus) to produce flower buds.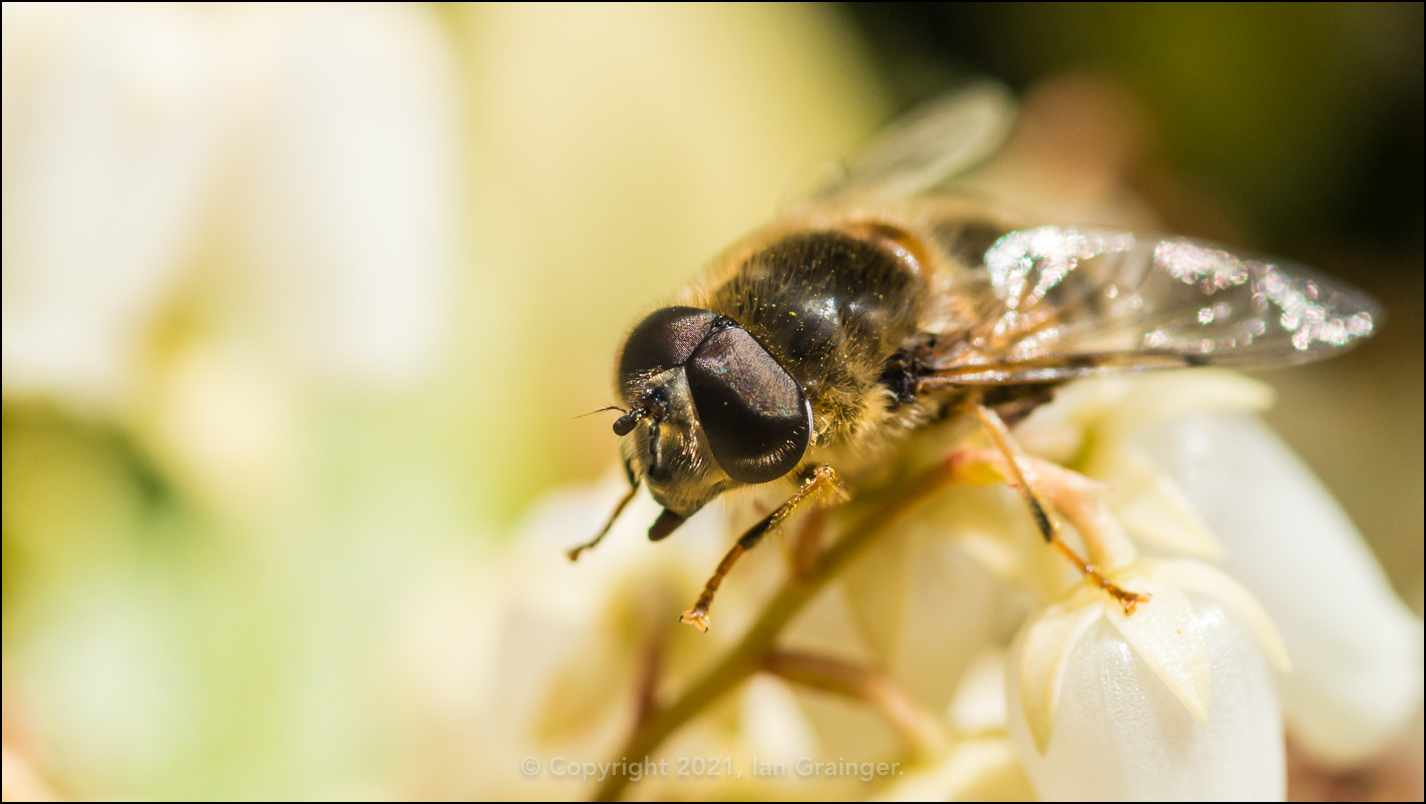 Hoverfly Perch - March 2021
I was expecting to see quite a lot of insect activity, but other than a couple of Bumblebees, the only other insect I came across was this Hoverfly (Syrphidae), which was enjoying the delights of the Forest Flame bush blossom.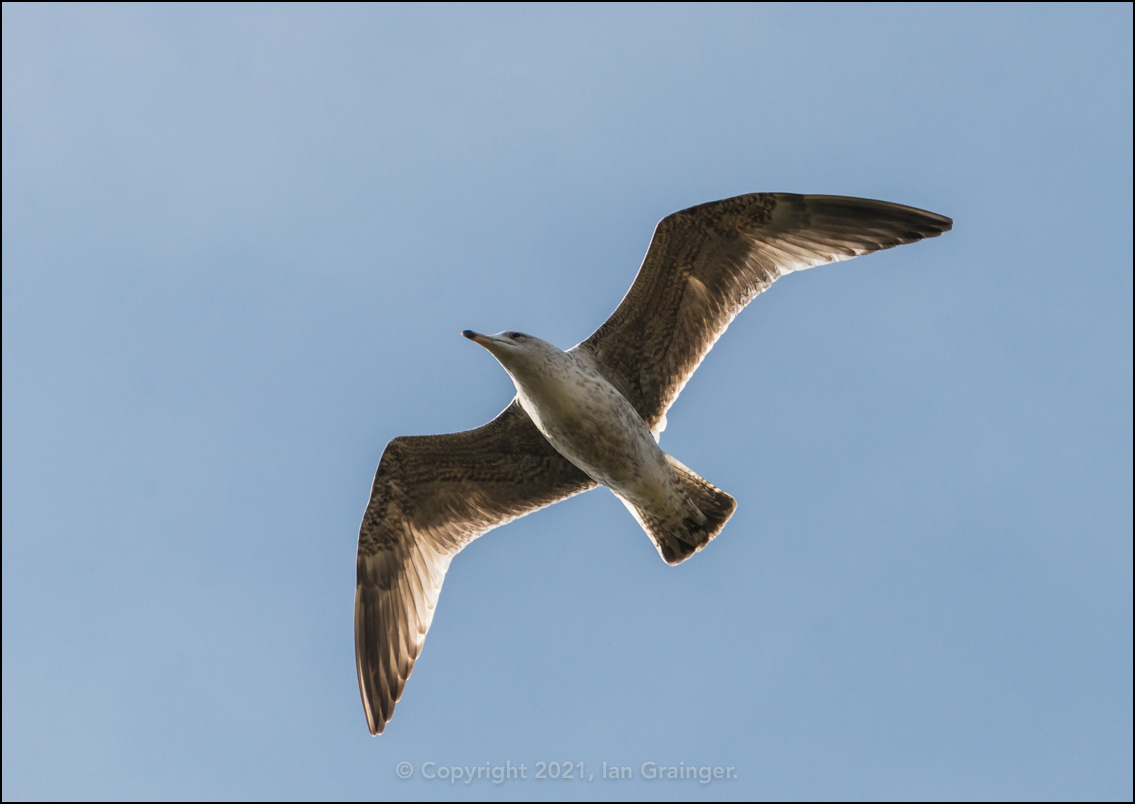 Juvenile Herring Gull - March 2021
Overhead there were blue skies, and a juvenile Herring Gull (Larus argentatus) flew past.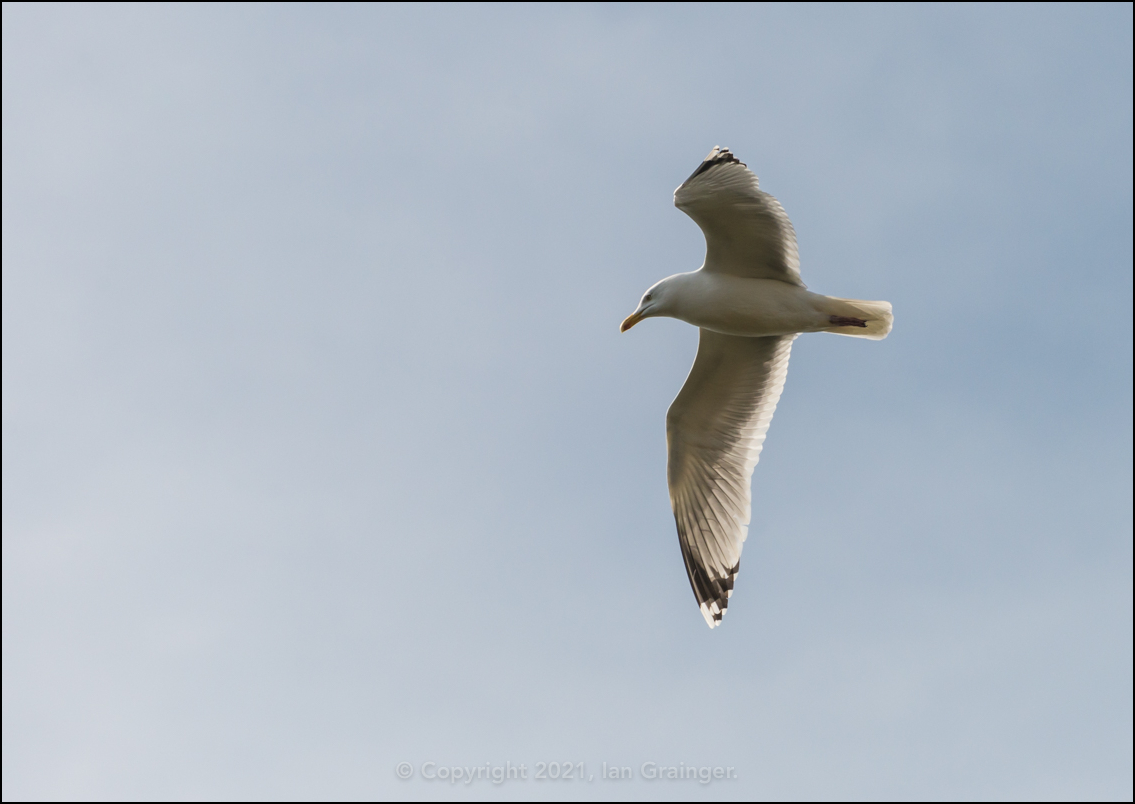 Herring Gull - March 2021
This was closely followed by an adult.
So this week I went with Honey Spurge Blossom as my Image of the Week simply because I loved how unusual the blossom looked...