Pink Hyacinth - March 2021
Spring had definitely sprung in my garden this week, and I enjoyed shooting a few new blooms that had arrived whilst on a very short photo shoot.
The first was this pink Hyacinth (Hyacinthus orientalis). I always seemed to struggle to photograph Hyacinths, but I really rather like this image!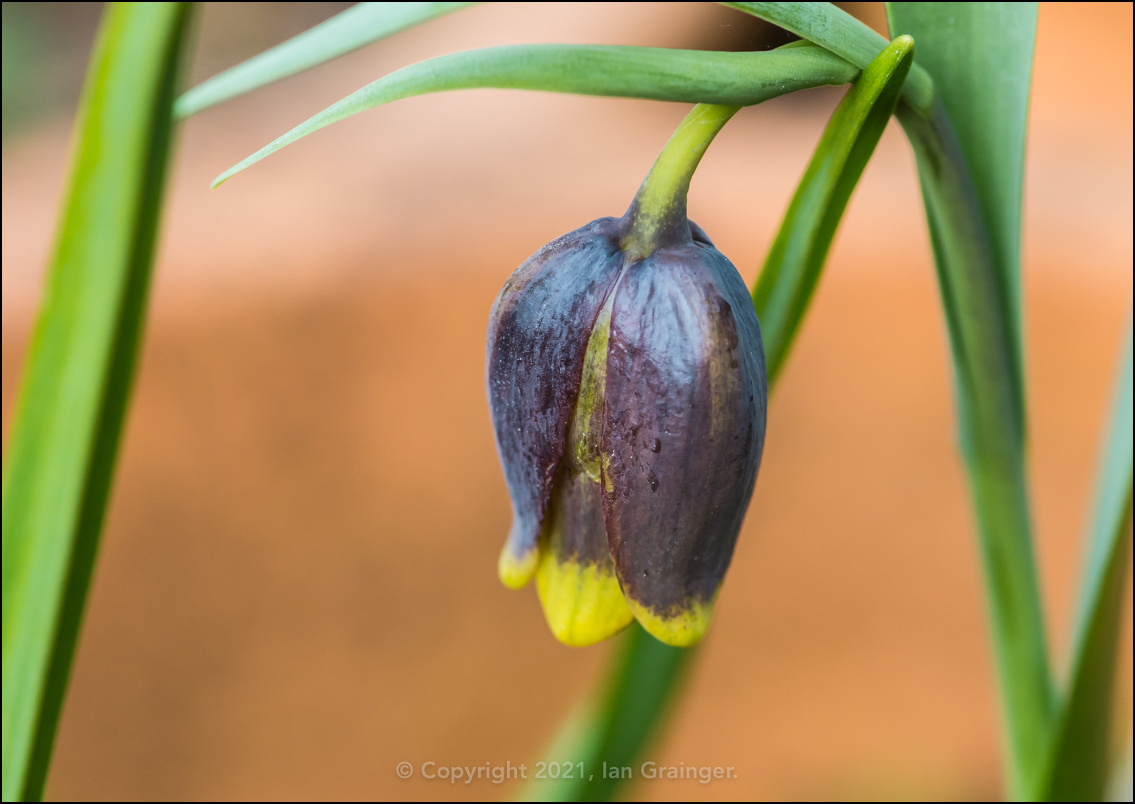 Fox Grape Fritillary - March 2021
The Fox Grape Fritillary (Fritillaria uva-vulpis) was my second new find. I'd planted these bulbs two years ago, and when they didn't flower last year I almost threw them away. I'm glad I didn't though as they're putting on a lovely display in a couple of patio pots.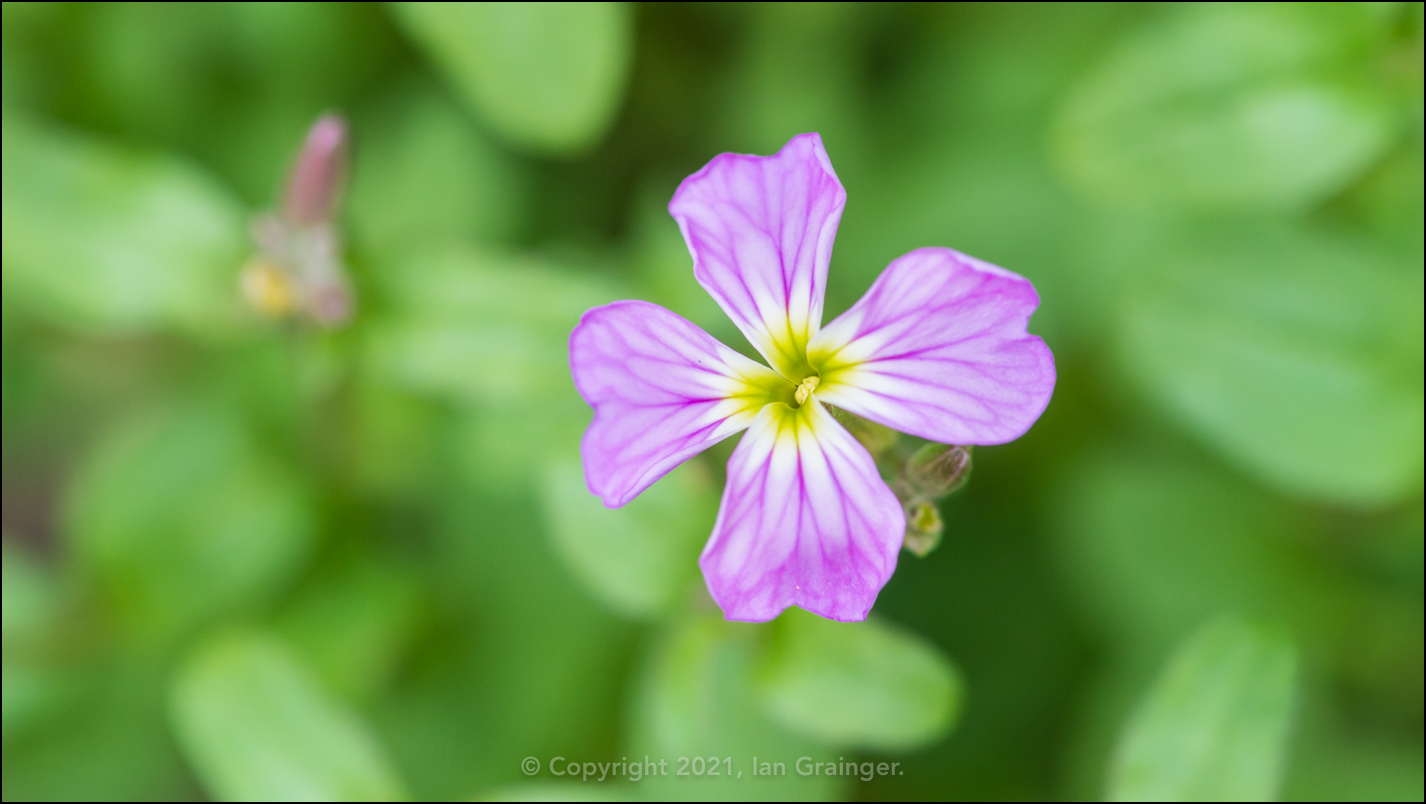 Virginia Stock - March 2021
Next up, the return of the Virginia Stock (Malcolmia maritima). These returned on a yearly basis, and self-seeded just about everywhere. This particular one was growing up through a small crack between my patio and the house.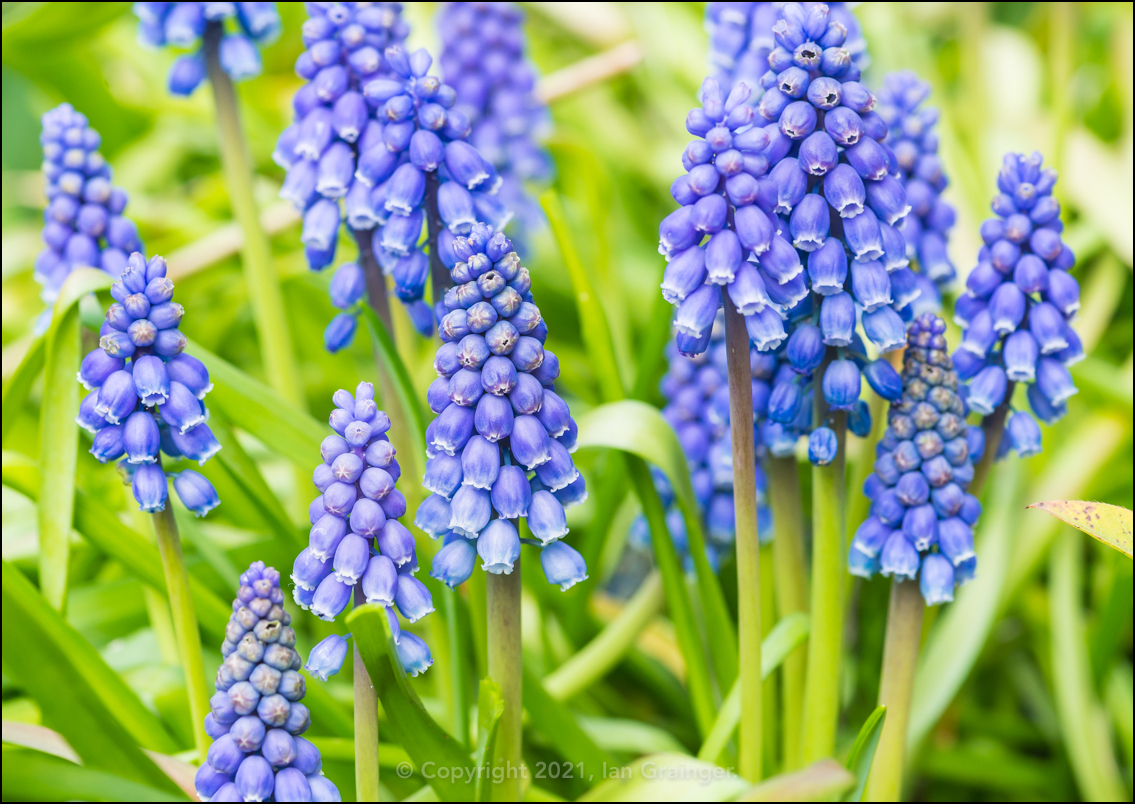 Grape Hyacinths - March 2021
There were now quite a few of these Grape Hyacinths (Muscari), all forming little clumps like this one.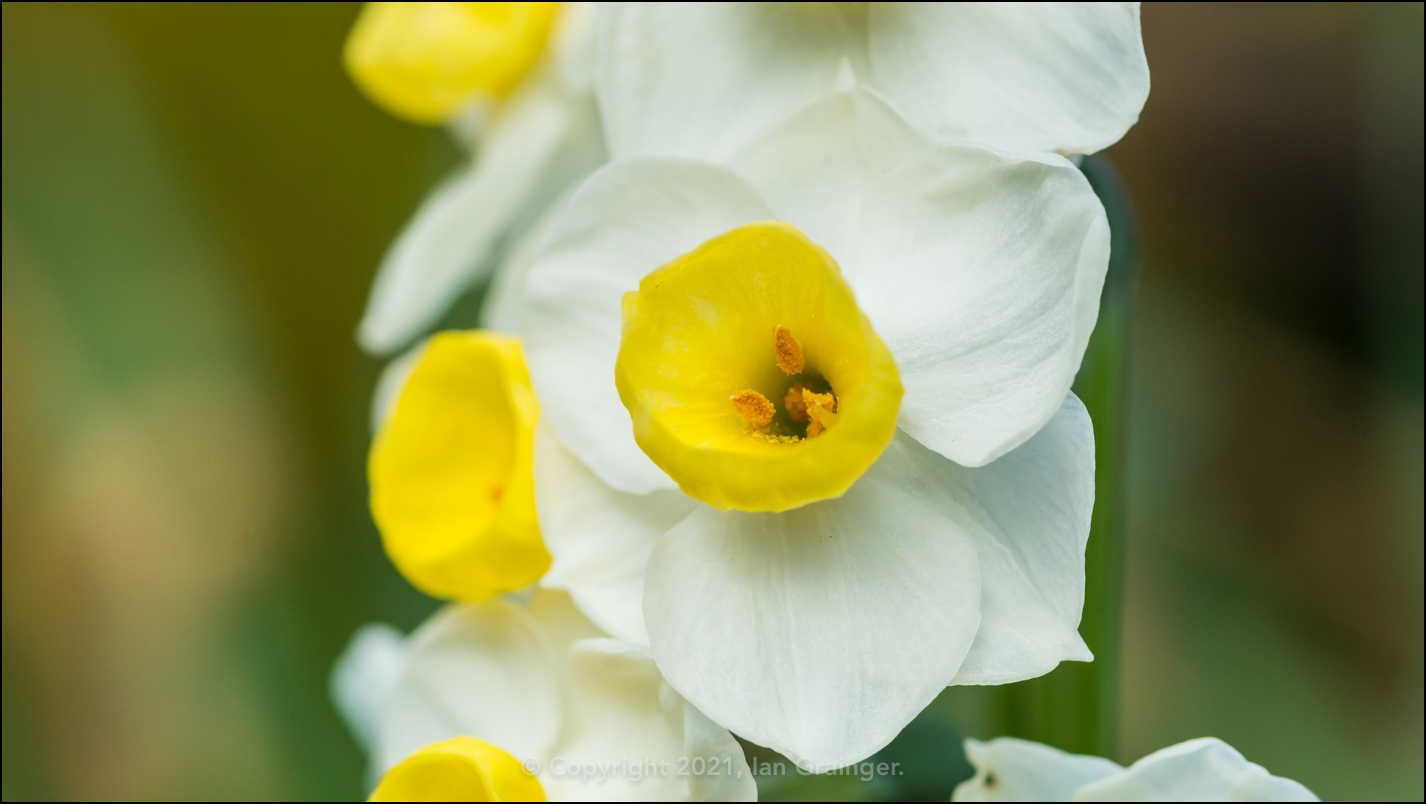 Daffodil Avalanche - March 2021
The Daffodil (Narcisus) 'Avalanche' continued to bloom, with more and more flowers cascading from the few remaining flower buds.
Catkin - March 2021
This Twisted Hazel (Corylus avellana) tree catkin was a really exciting find as it was the first catkin the little tree had ever produced. I'm not sure how long it will take to produce Hazelnuts, but it took nearly five years to produce this, so it's probably going to be a while yet.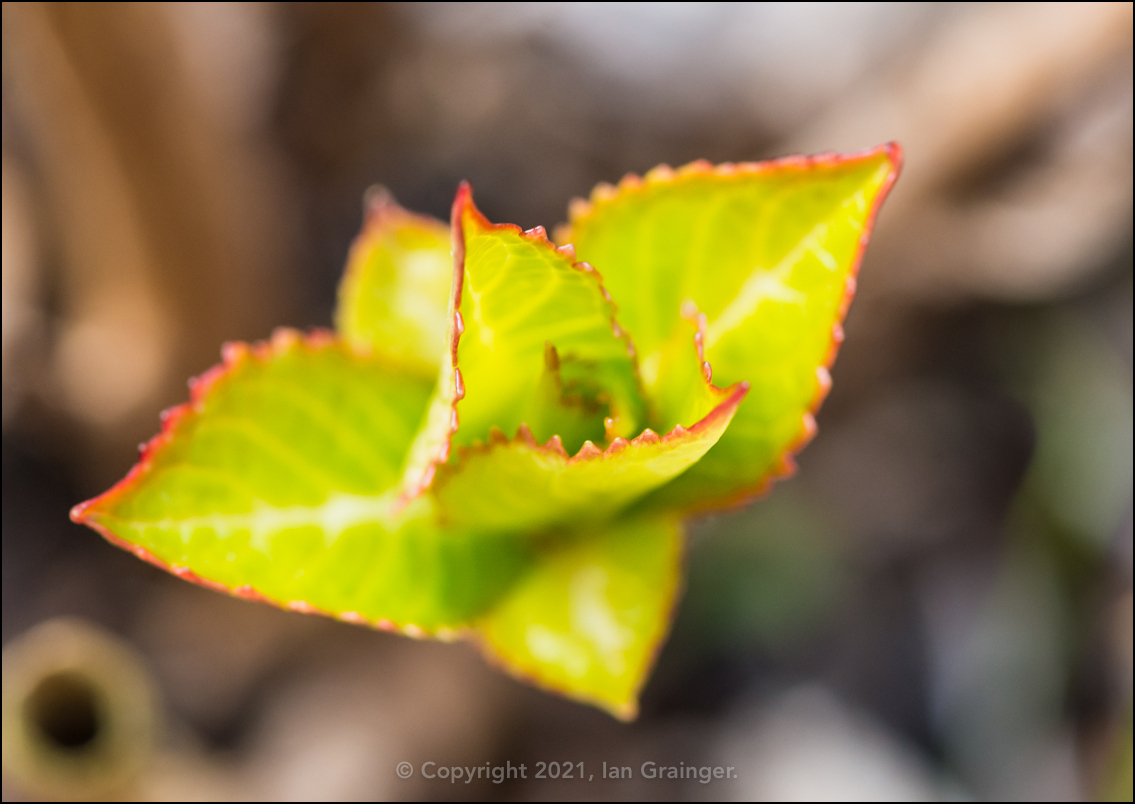 Hydrangea Regeneration - March 2021
Finally, it was nice to see a bit of greenery beginning to return to the deciduous trees and bushes. After cutting this Mophead Hydrangea (Hydrangea macrophylla) bush back quite hard I was actually quite relieved to see new signs of life.
So this week I went with Pink Hyacinth as my Image of the Week simply because I was pleased with the photograph...