Budding Drumstick - June 2021
This year has been quite a difficult year for photography, with much less time for taking photos than I'd have liked. I seem to have lost my photo mojo towards the end of the year, with quite a few of my articles being made up from my image archive instead of new images. Hopefully I'll be able to recapture some of my enthusiasm for photography in 2022, and get back to business as usual.
My final Image of the Week article for 2021 is going to be a look through some of my favourite images taken this year, in no particular order.
We'll kick off with this image of a budding Drumstick Allium (Allium sphaerocephalon). I often think that this stage of the flower is more photogenic than when the flower buds have opened.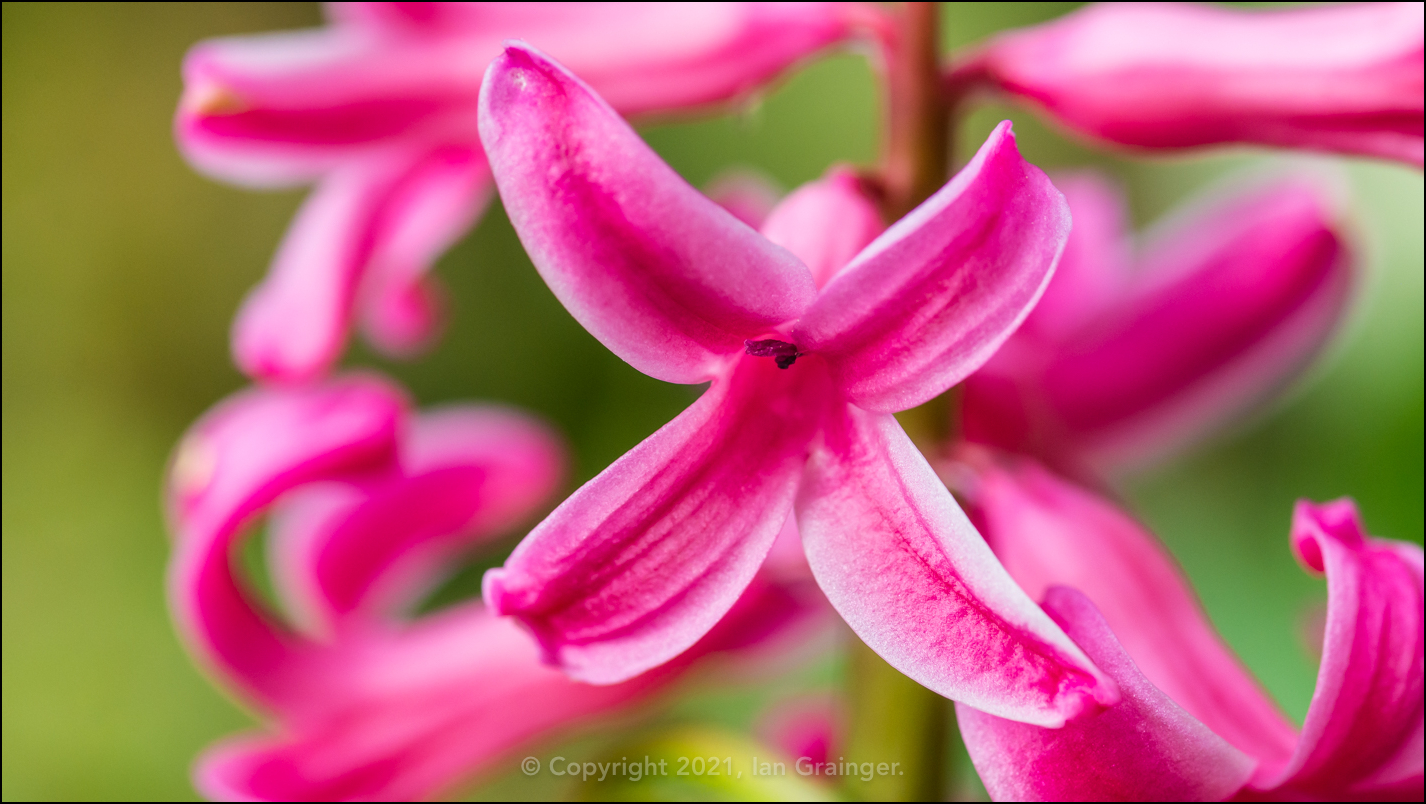 Pink Hyacinth - March 2021
Next up we have this pink Hyacinth (Hyacinthus orientalis) bloom. I often struggle to take shots of individual Hyacinth flowers, but was very pleased how this one turned out.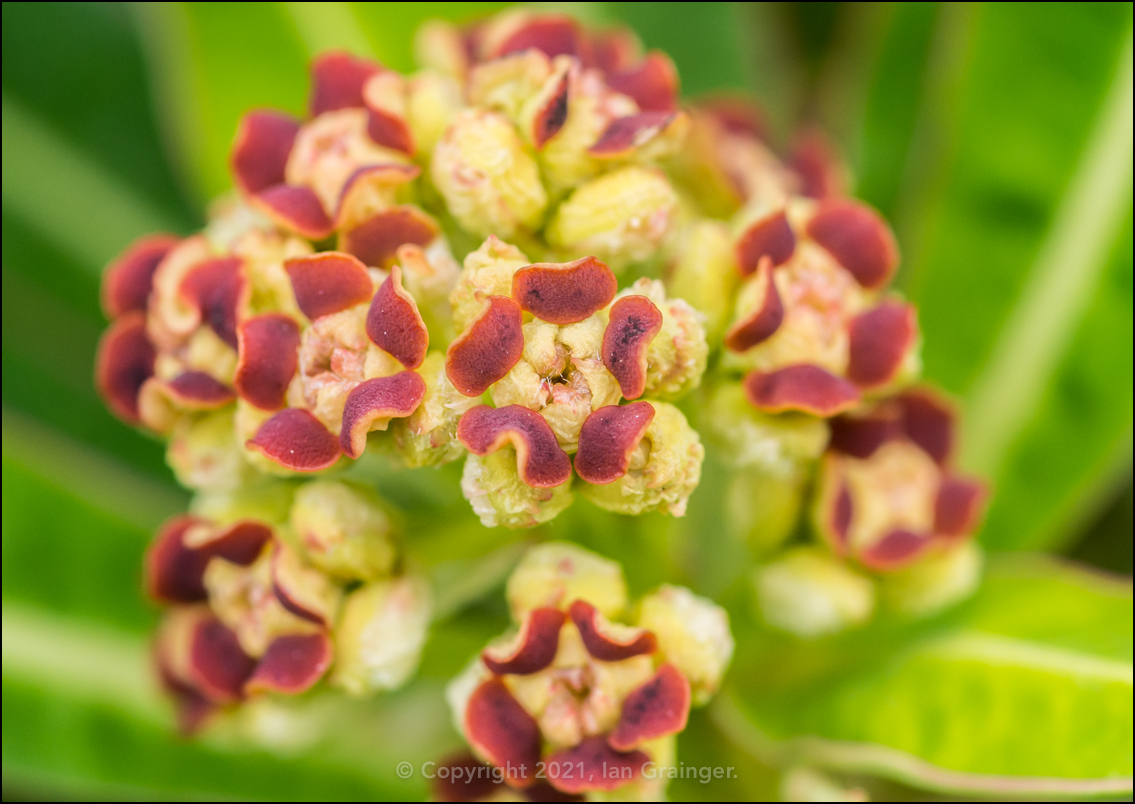 Blooming Honey Spurge - March 2021
I find that the Honey Spurge (Euphorbia mellifera) blooms are almost impossible to photograph badly! I also find them incredibly interesting to look at, and quite often refer to them as floral brain matter!!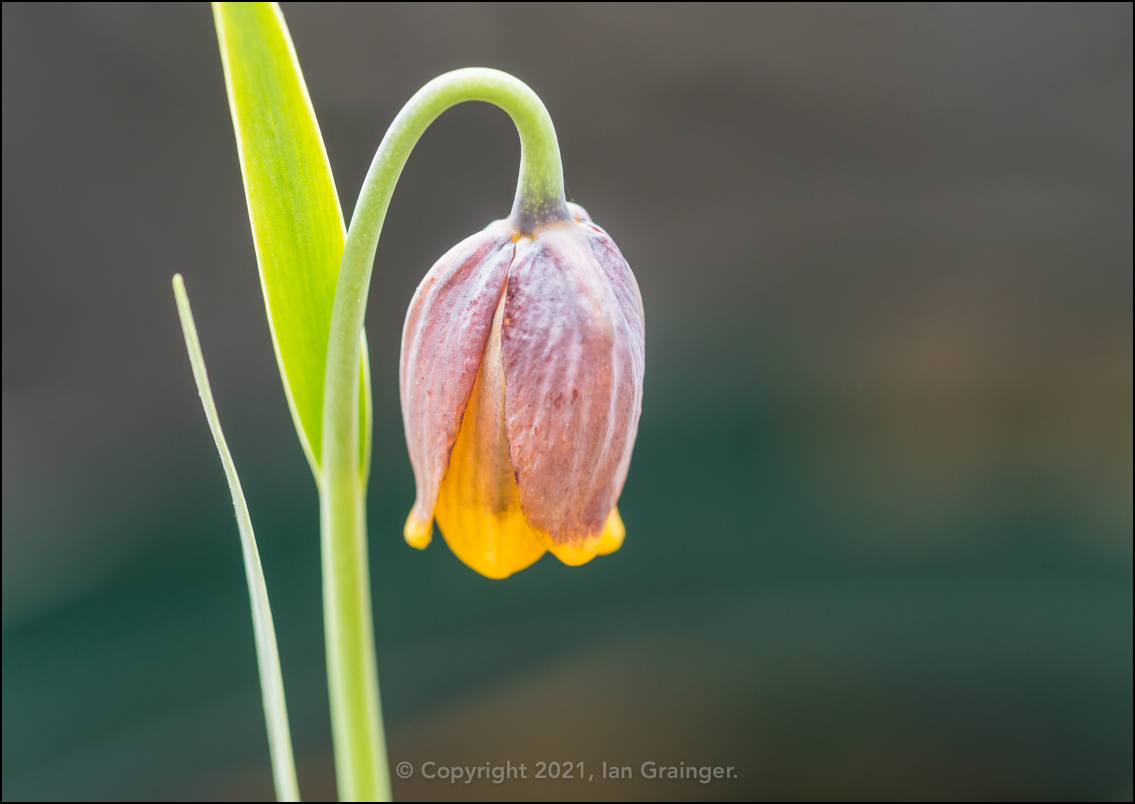 Fox Grape Fritillary - April 2021
This Fox Grape Fritillary (Fritillaria uva-vulpis) bloom was one of many that popped up all around the garden this year. They were a lot more difficult to photograph than you'd imagine, as they appeared on the end of 18" long flower stems, and were forever blowing about in the slightest of breezes.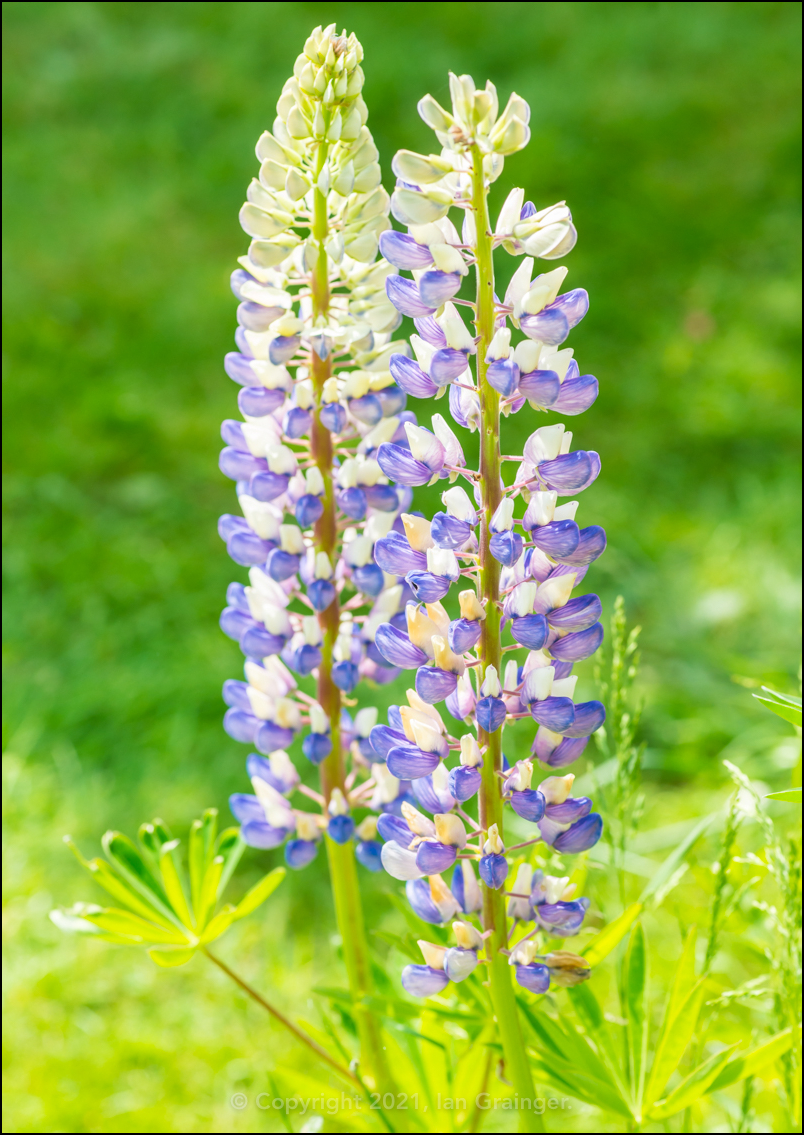 Blue and White Towers - June 2021
The Lupin (Lupinus) blooms were simply magnificent this year, and I just loved the way these blue and white flowers were glowing in the morning sunshine.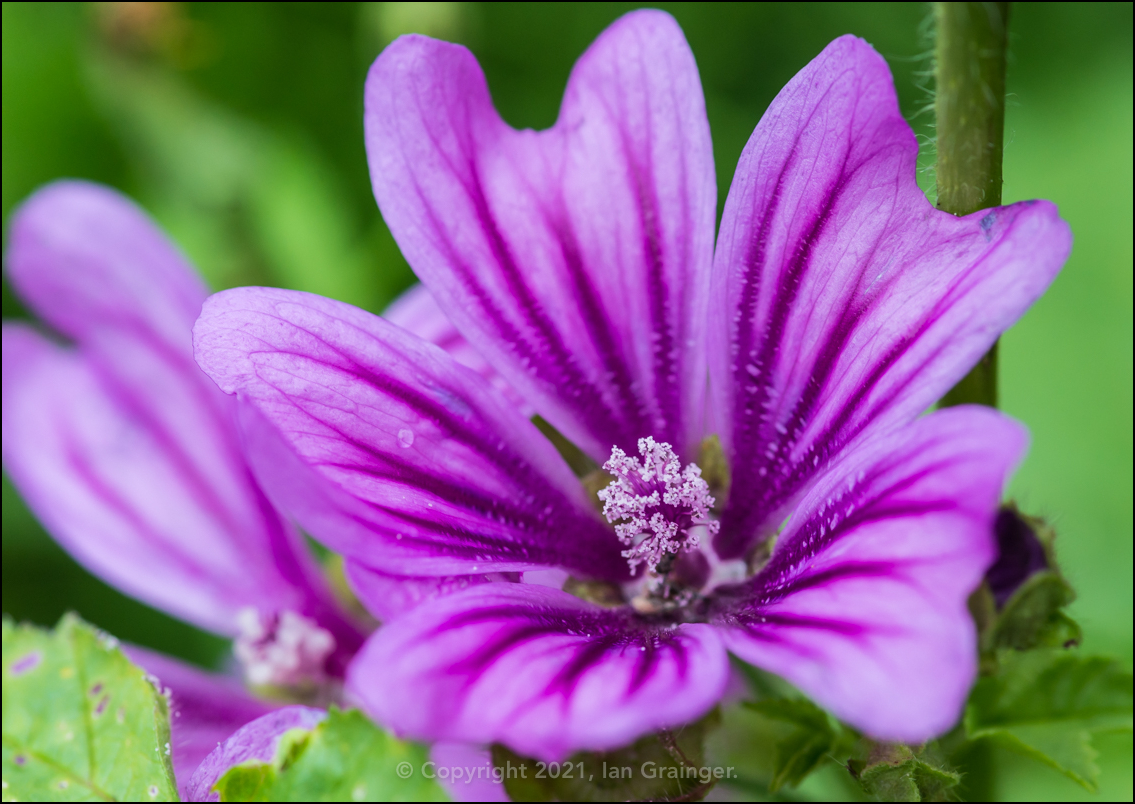 Mystic Merlin - June 2021
The Mallow (Malva sylvestris) 'Mystic Merlin' plants were absolutely prolific, and took over quite a few spots in my garden. They were even out-competing my Horsetail Grass (Equisetum telmateia) for a while but lost the battle in the end.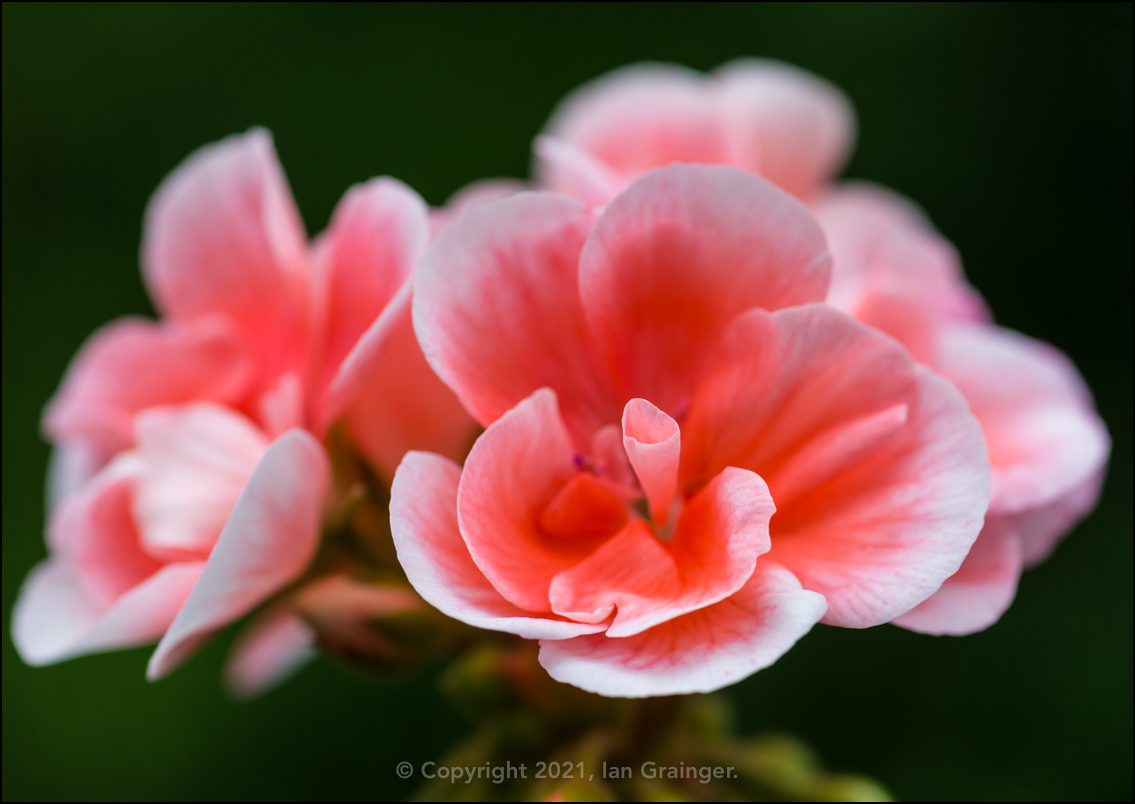 Salmon Princess - June 2021
Another flower that did very well this year were my Geranium (Pelargonium) 'Salmon Princess' plants. They're still flowering now, and it's the last week of December!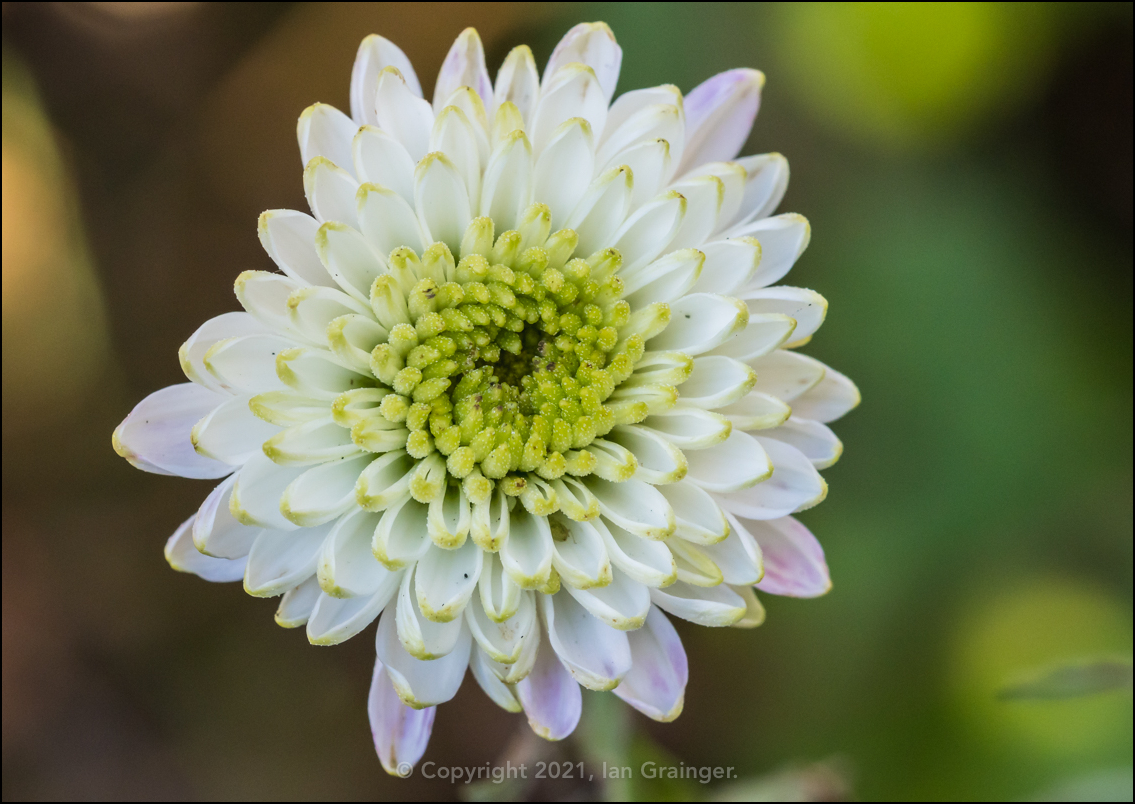 Chrysanthemum - November 2021
I had to wait an awful long time for my Chrysanthemum plants to flower this year, and they eventually burst open in November. They're also still going strong, and have survived multiple mornings of hard frosts.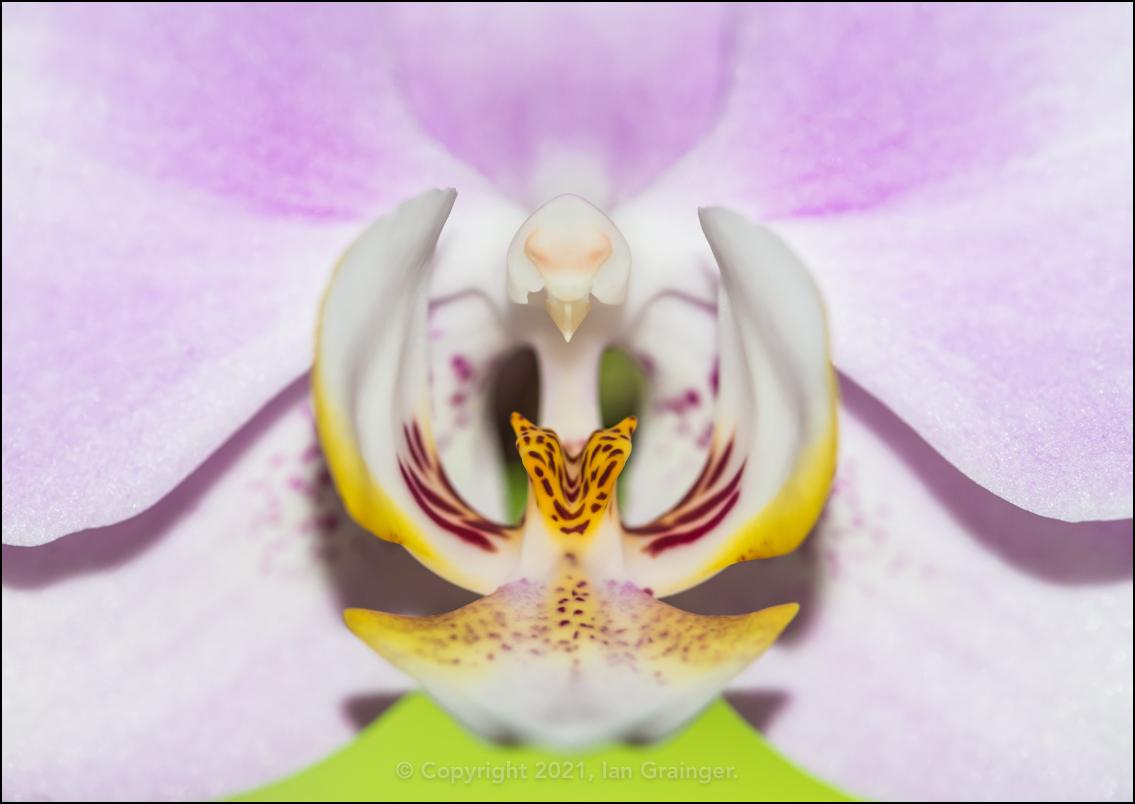 Moth Orchid - January 2021
When the weather is too bad to get outside, it's always nice to fallback on the indoor plants to provide a good photo opportunity. The Moth Orchid (Phalaenopsis amabilis) is a godsend in that respect. I love how the centre looks like a Phoenix rising out of the flower.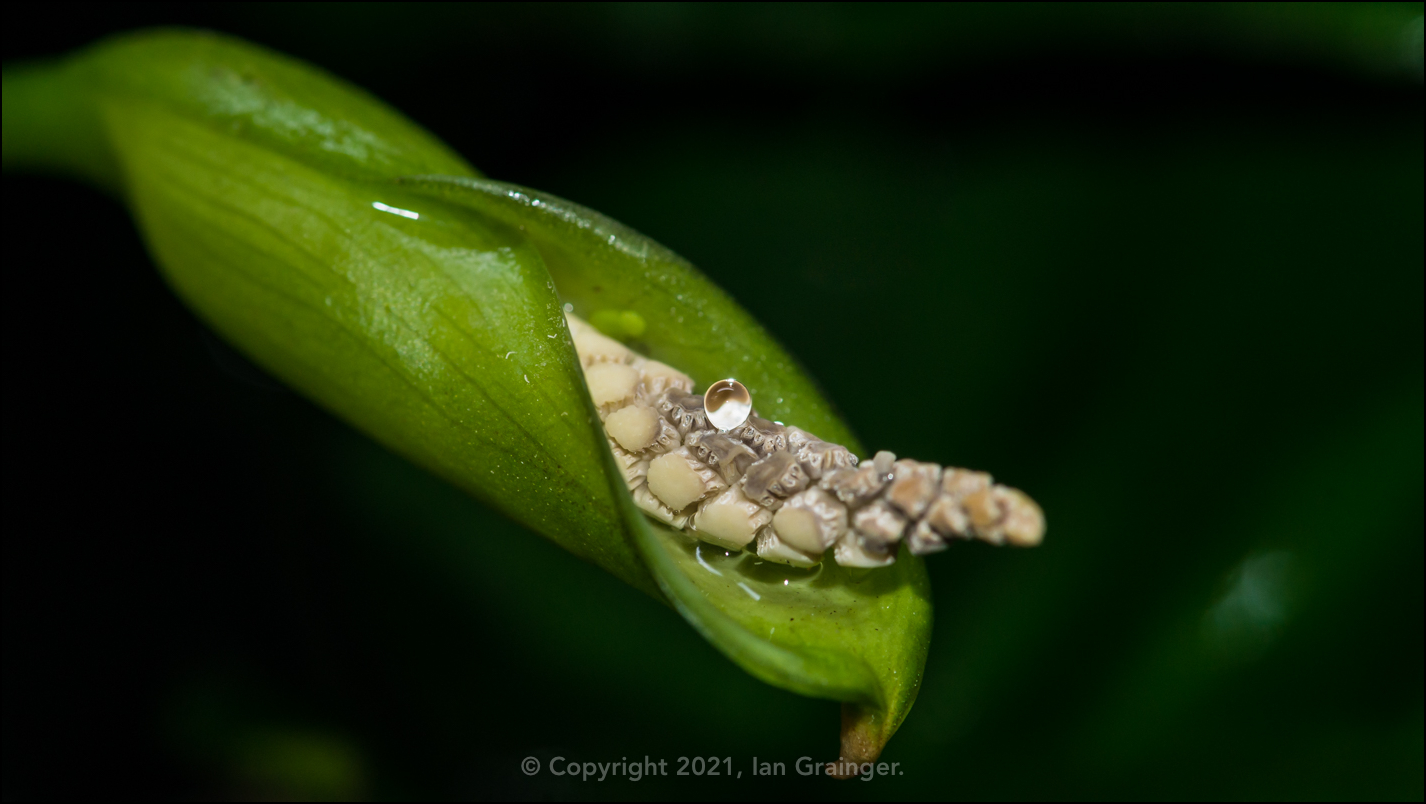 Anubias Droplet - February 2021
I had to include an aquarium related shot, and this shot of a water droplet resting on an Anubias barteri flower seemed to fit the bill. It was actually only the second time I'd had an aquatic plant flower in one of my aquariums in over two decades of keeping tropical fish!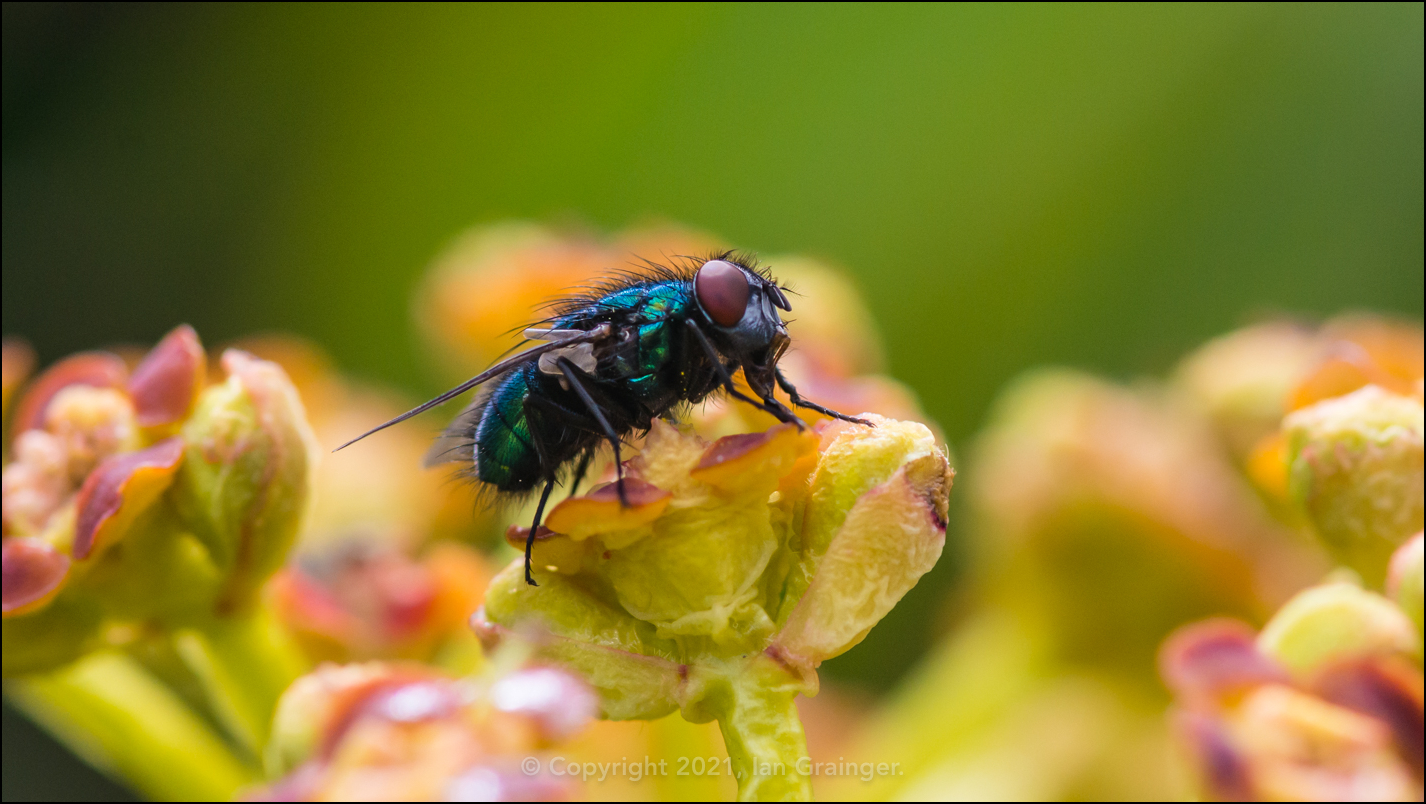 Honey Spurge Sucker - May 2021
I didn't get to shoot many insects this year, but this shot of a Greenbottle (Lucilia caesar) feeding on Honey Spurge (Euphorbia mellifera) flowers was probably my favourite from a very short list of contenders.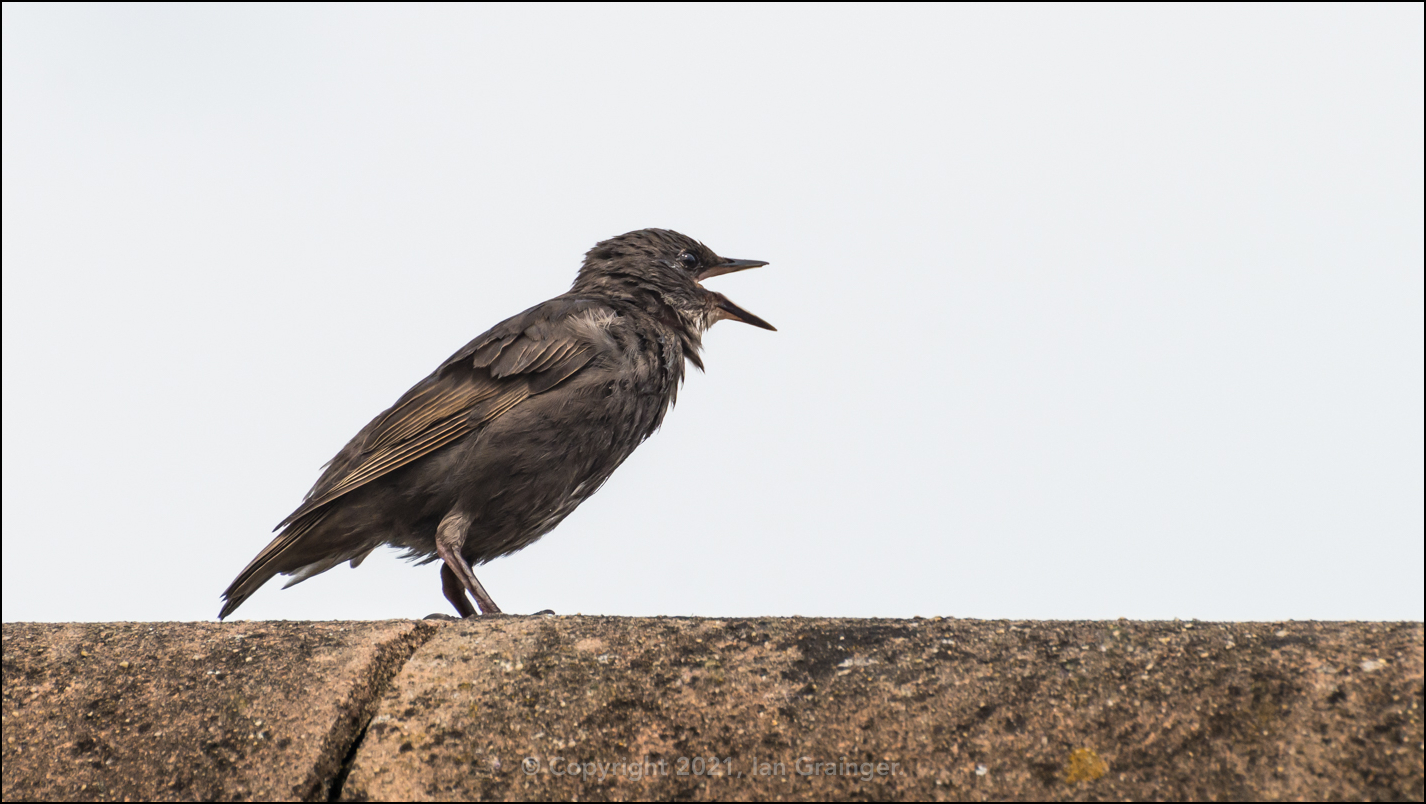 Screeching Starling - June 2021
Finally, I had to have an avian in my end of year showcase, and this juvenile Starling (Sturnus vulgaris) was a firm favourite, despite it making a whole bunch of noise as I clicked away with the camera.
So there you have it, a selection of a few of my favourite images from 2021. I hope you've enjoyed viewing them as much as I enjoyed shooting them. I've got my fingers crossed that I'll recover my photo mojo for next year, and it will be a good year for photography. All the best for 2022...