Common Ivy Berries - January 2022
We're kicking off the first Image of the Week article of 2022 with blue skies, albeit on a freezing cold day for a photo shoot.
I couldn't resist pointing my camera skywards to capture some of the lovely blue, and happened to come accross these very ripe Common Ivy (Hedera helix) bush berries which I thought looked great against the natural background of the sky.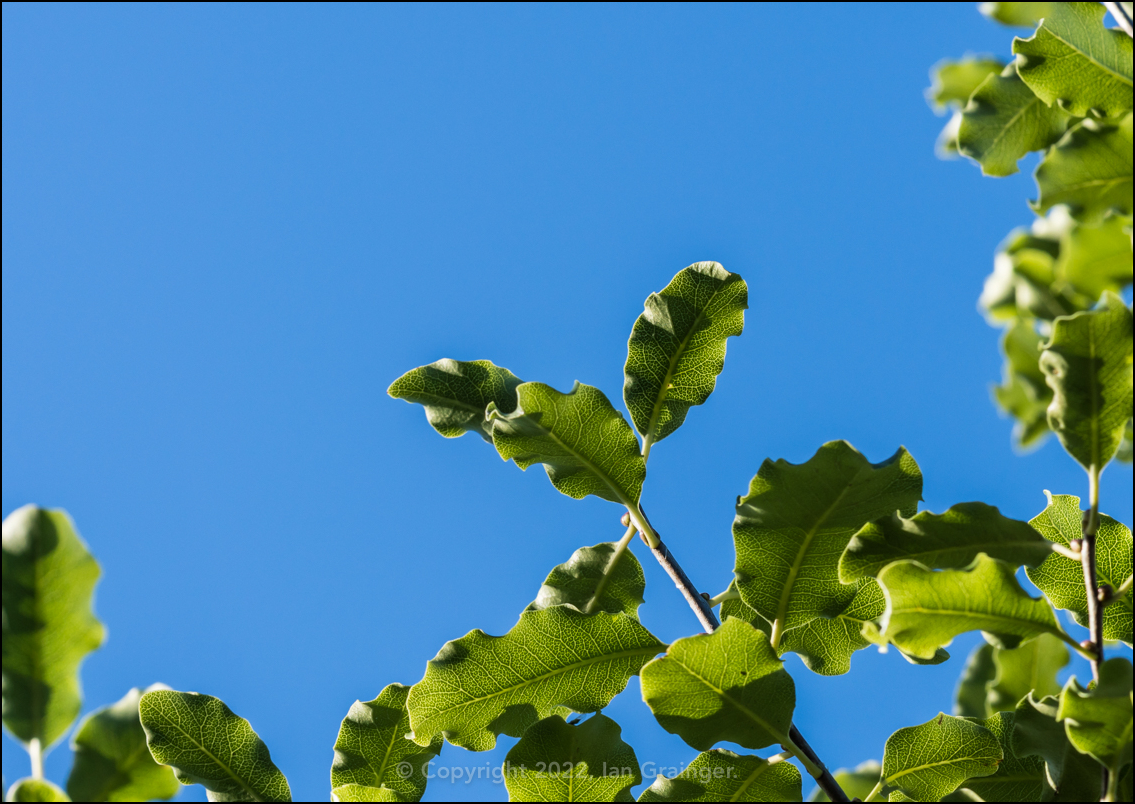 Pittosporum Leaves - January 2022
Similarly, these lovely green Pittosporum bush leaves looked rather stunning against the bright blue sky.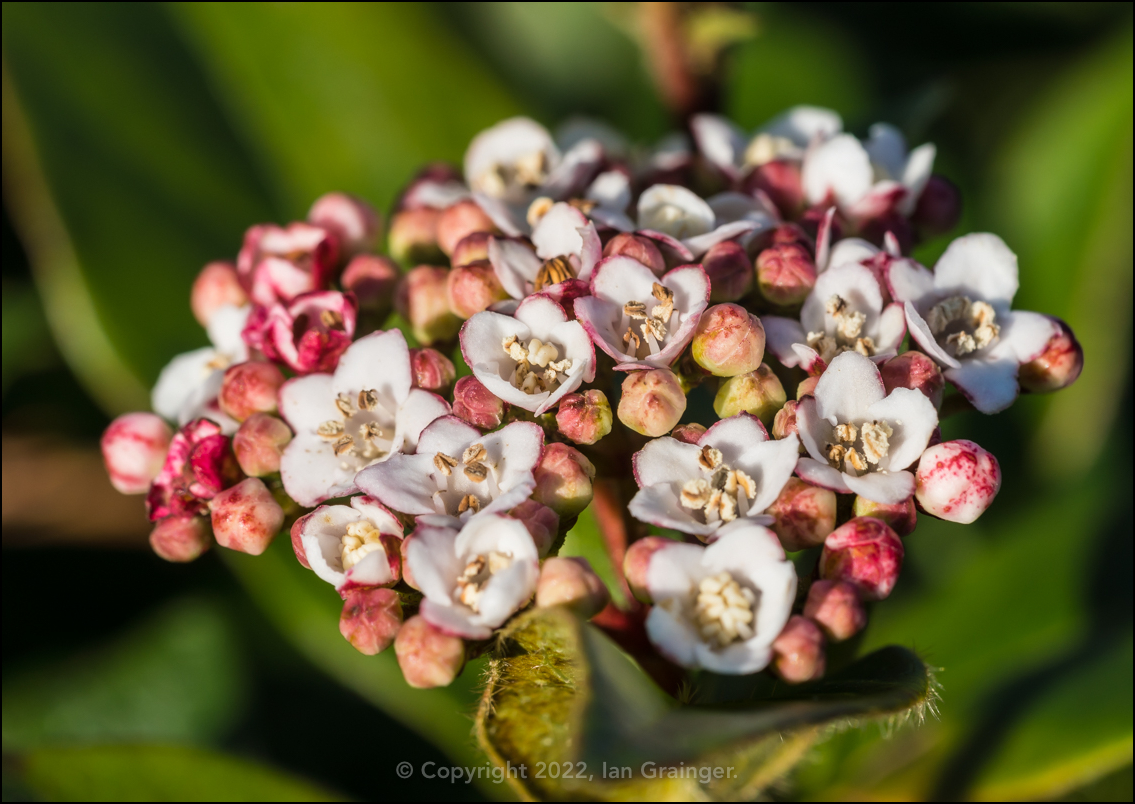 Viburnum Bush Blooms - January 2022
I'd been watching the Viburnum bush flower buds developing for the past month or so, and this week some of them burst open.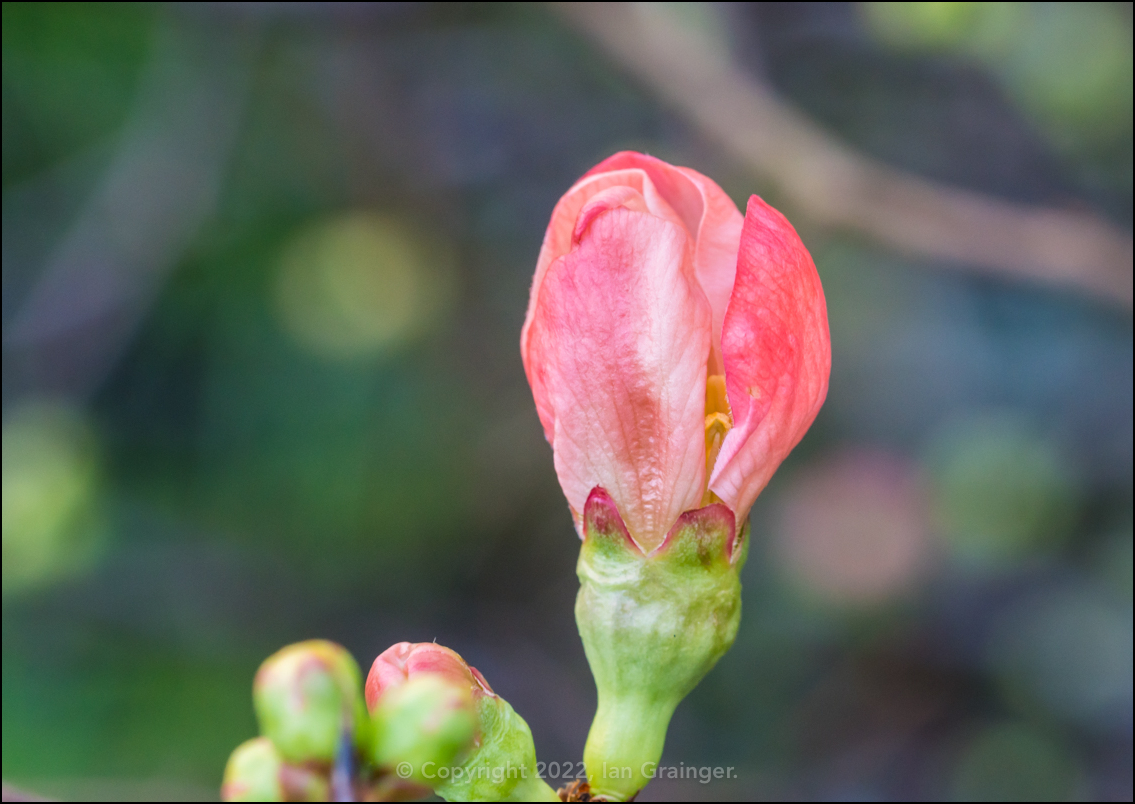 Quince Blossom - January 2022
There was a similar story with the Quince (Chaenomeles) bush flower buds, which were also beginning to open.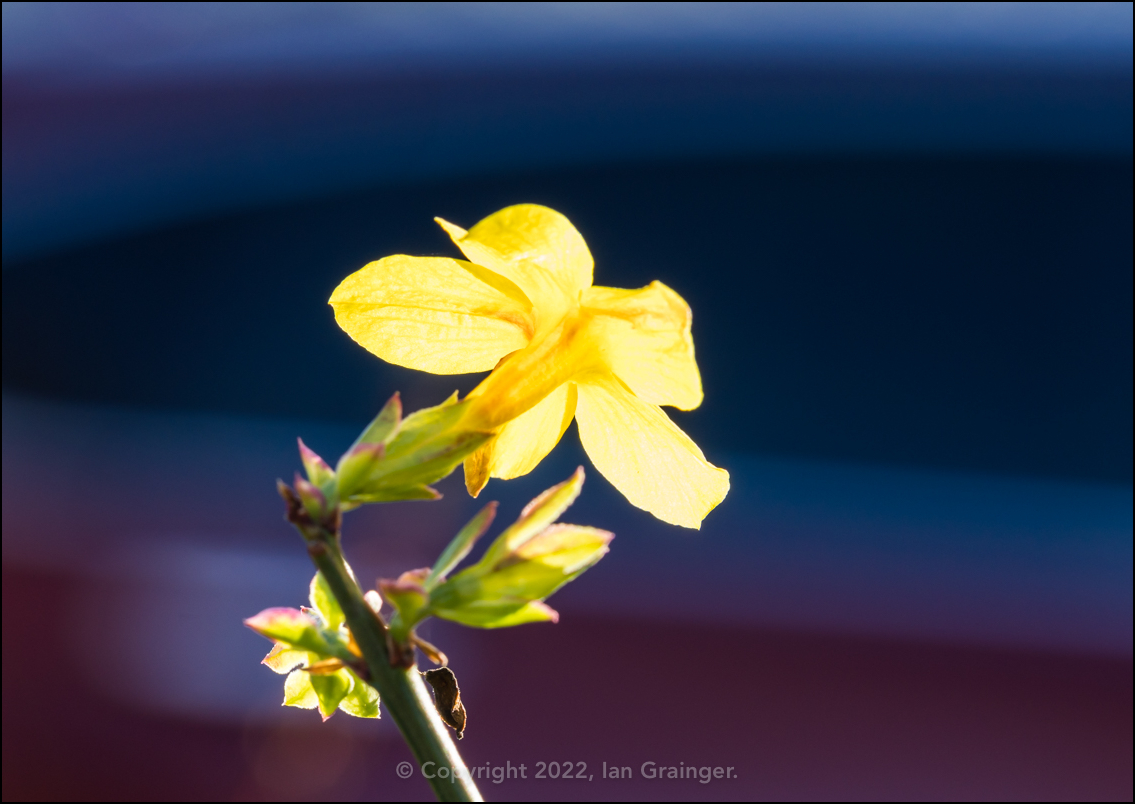 Winter Jasmine - January 2022
The Winter Jasmine (Jasminum nudiflorum) had been flowering since before Christmas, but this had been the first time I'd captured it.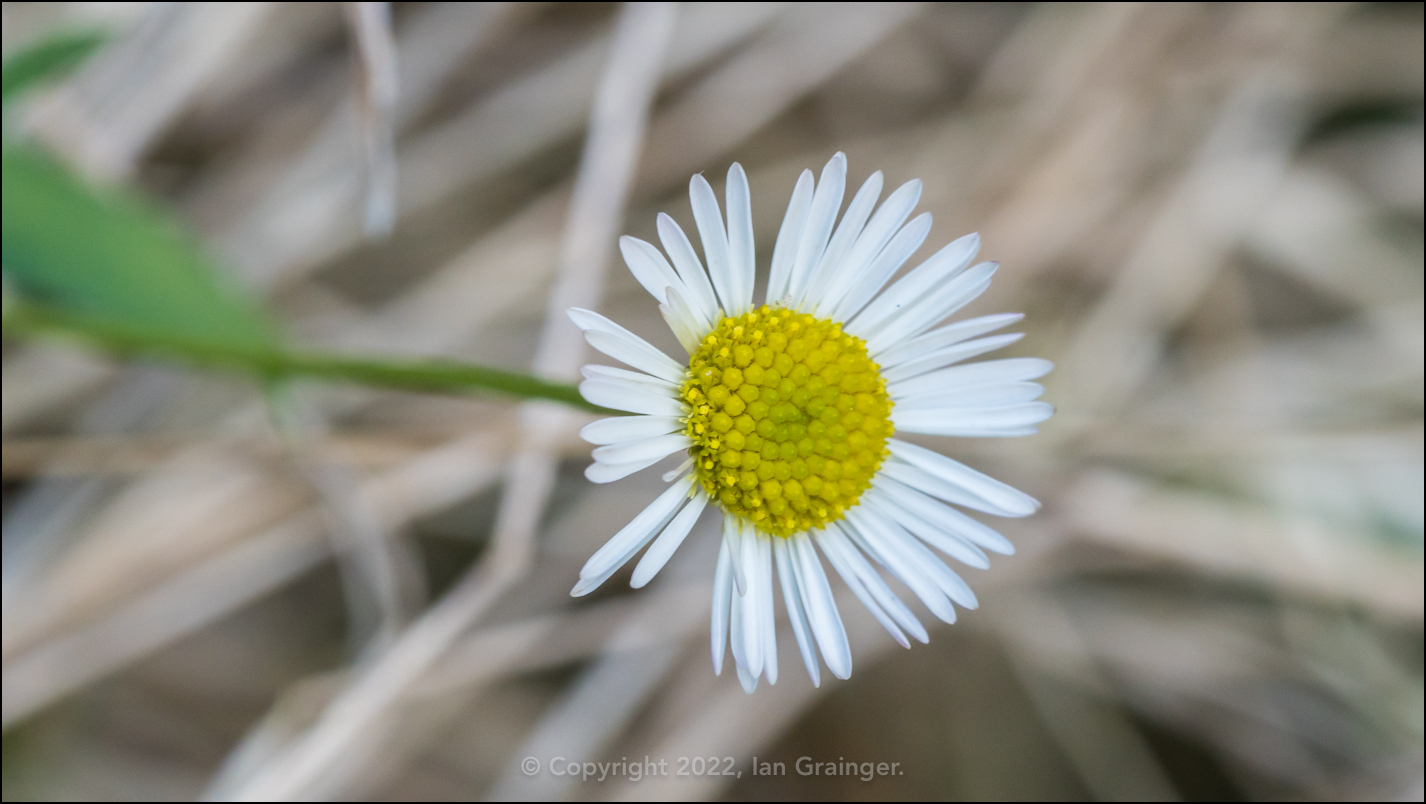 Erigeron - January 2022
The Erigeron 'Stallone' (Erigeron karvinskianus) plants had been flowering on and off all of the way through 2021, and it looked like they'd continued into this year.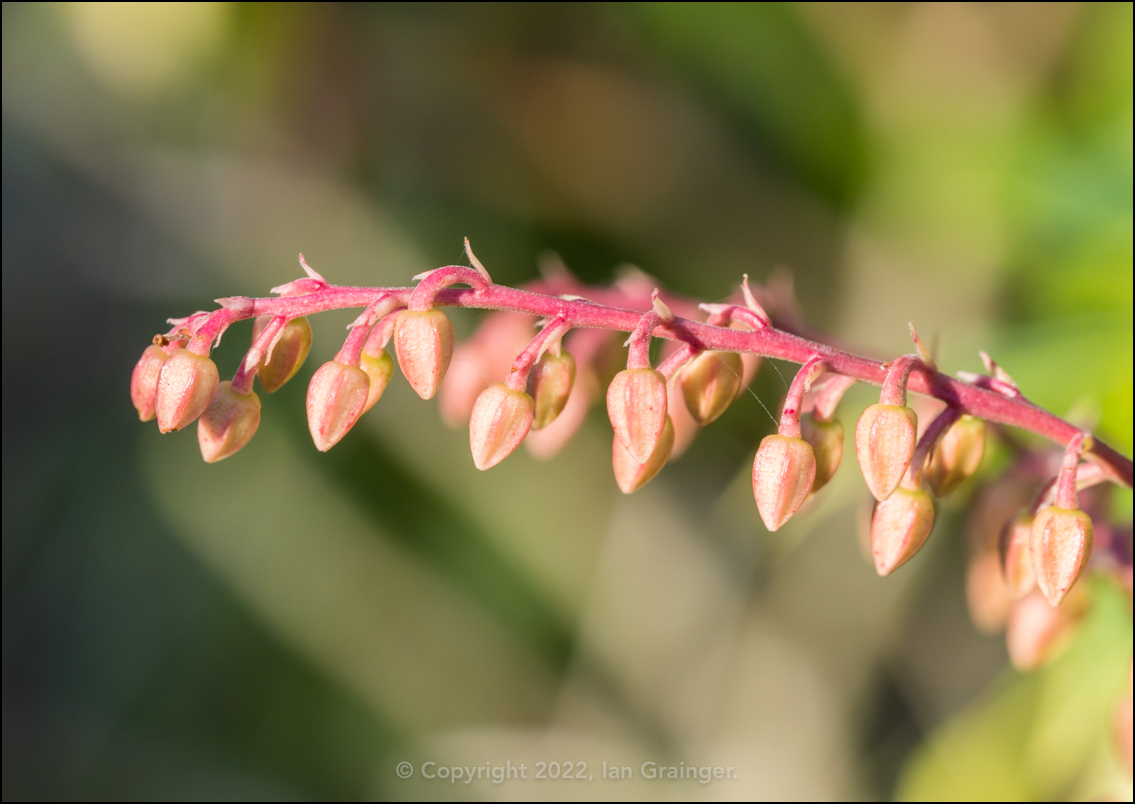 Forest Flame Bush Buds - January 2022
I was looking forward to the Forest Flame (Pieris) bushes flowering again, although despite already having flower buds, from experience, that wouldn't happen until at least the end of March.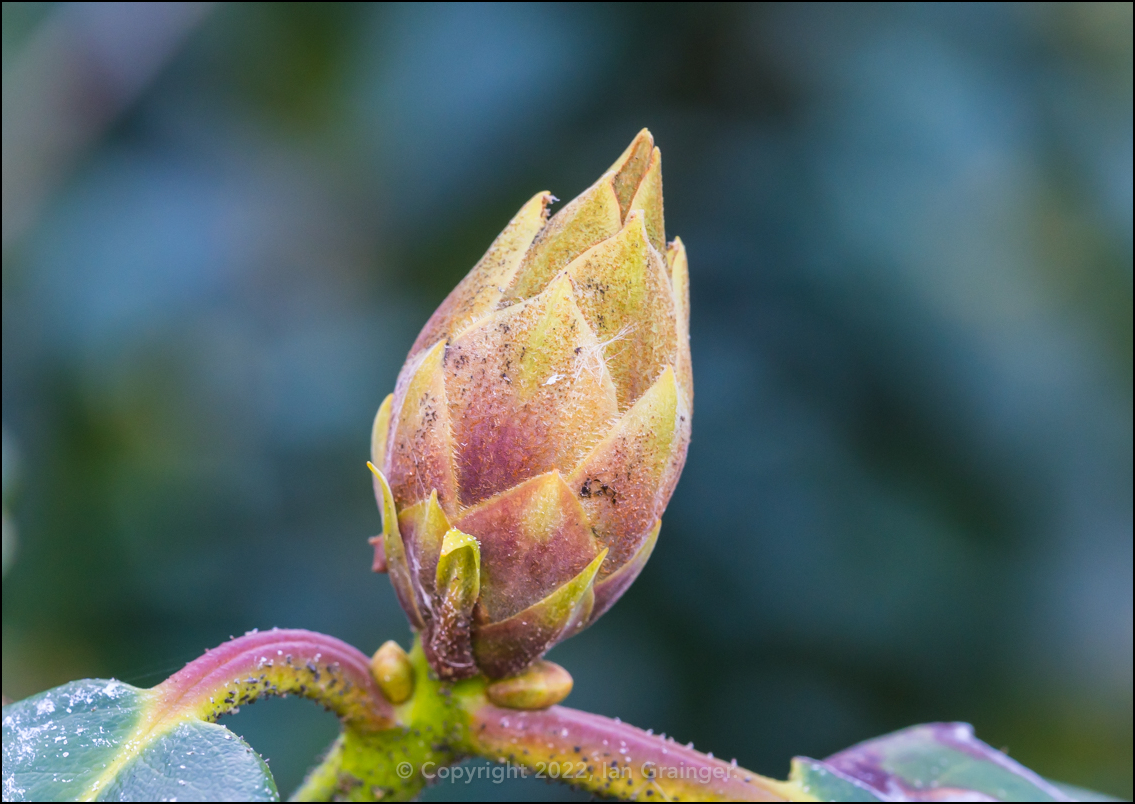 Rhododendron Bud - January 2022
Finally, it looked like we'd be getting some good Rhododendron blooms this year as the flower buds were as big as I ever remembered them being.
So this week I went with Common Ivy Berries as my Image of the Week simply because I thought they looked great against the natural blue background of the bright blue sky...