Blooming Camellia - March 2021
This week I had a rather pleasant photo shoot in dad's garden. The skies were blue, the sun was out, and there was even a little bit of heat in the air.
The weather had been like this for a few days now, and had encouraged all sorts of flowers to come out of hiding. The Camellia bush was sporting lots of new blooms and had lots of flower buds on the verge of opening.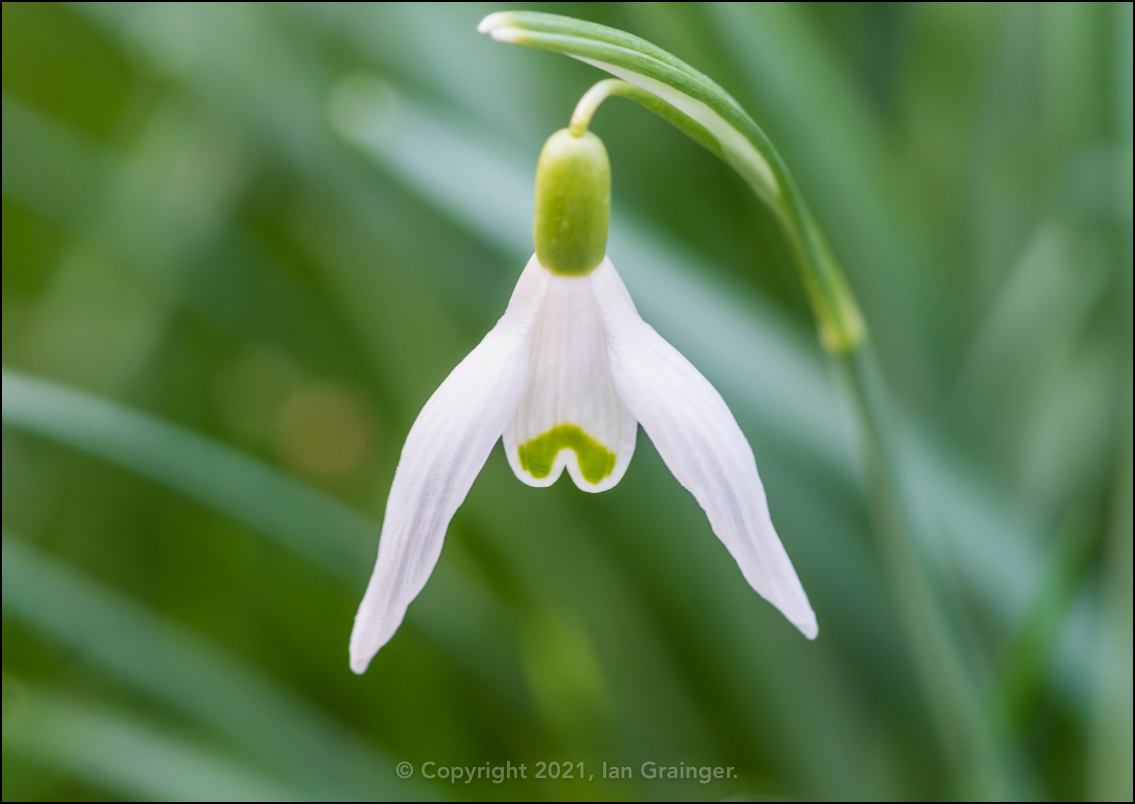 Snowdrop - March 2021
The Snowdrops (Galanthus nivalis) had already been putting on a lovely display this year, but now even more of them had arrived.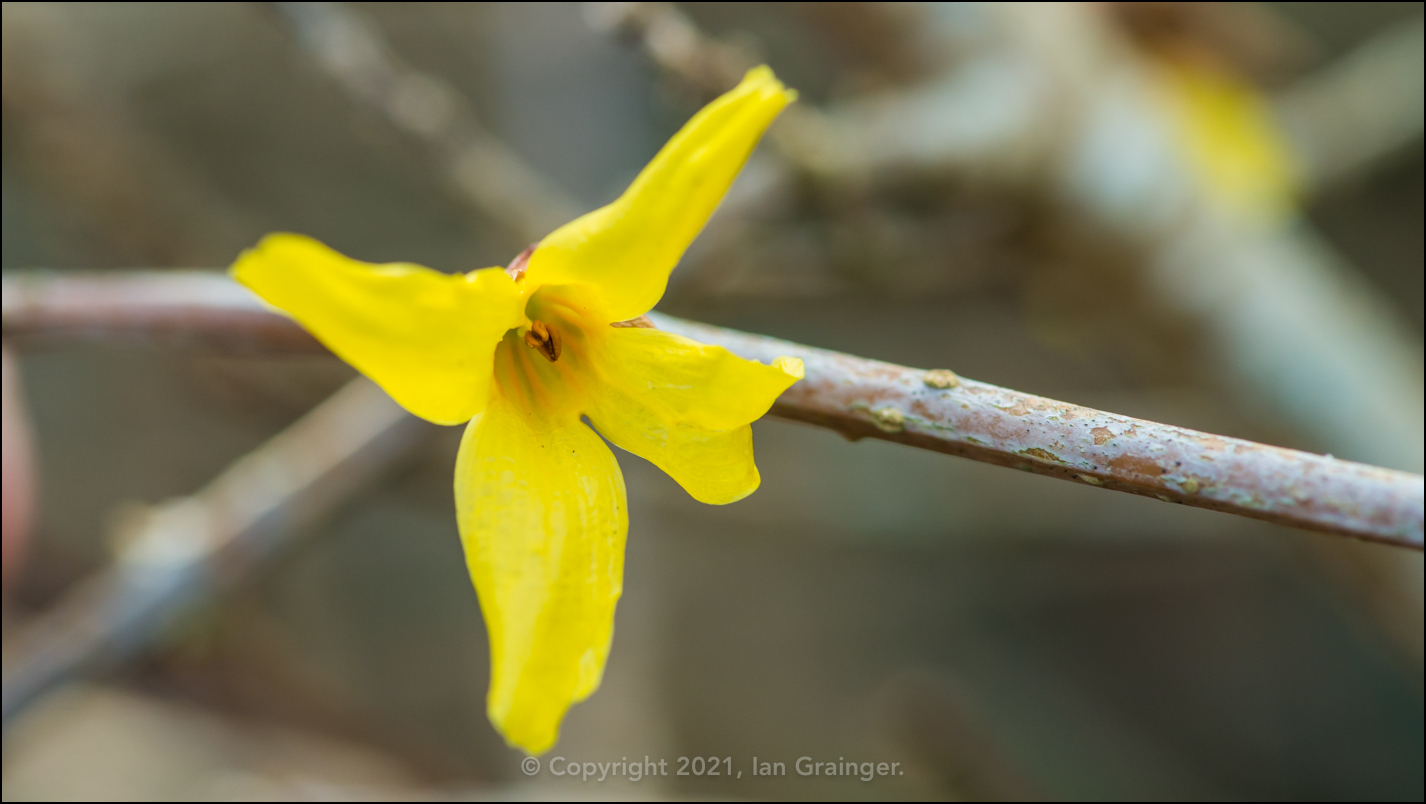 Forsythia - March 2021
The first Forsythia (Forsythia intermedia) bush blooms had begun to arrive, and would hopefully keep on arriving for the next month or two.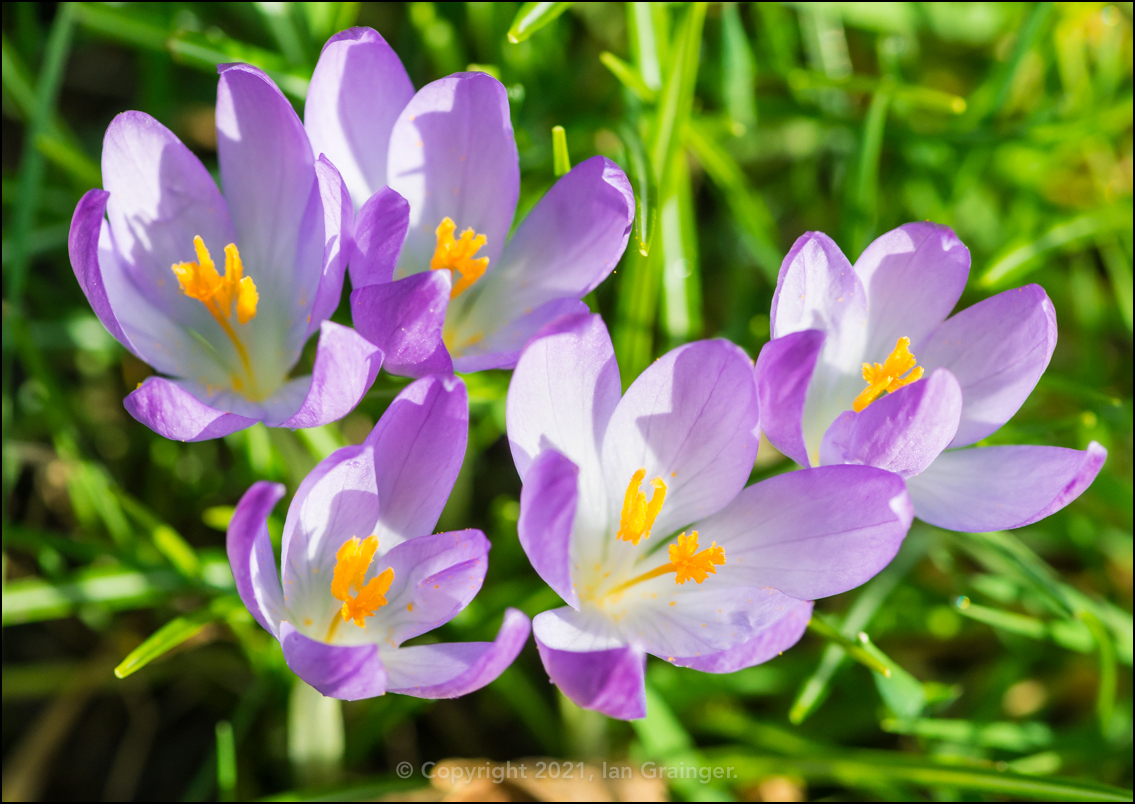 Clump of Crocus - March 2021
The Crocus were in their element in the sunshine, and were following the path of the sun as it arced its way across the garden.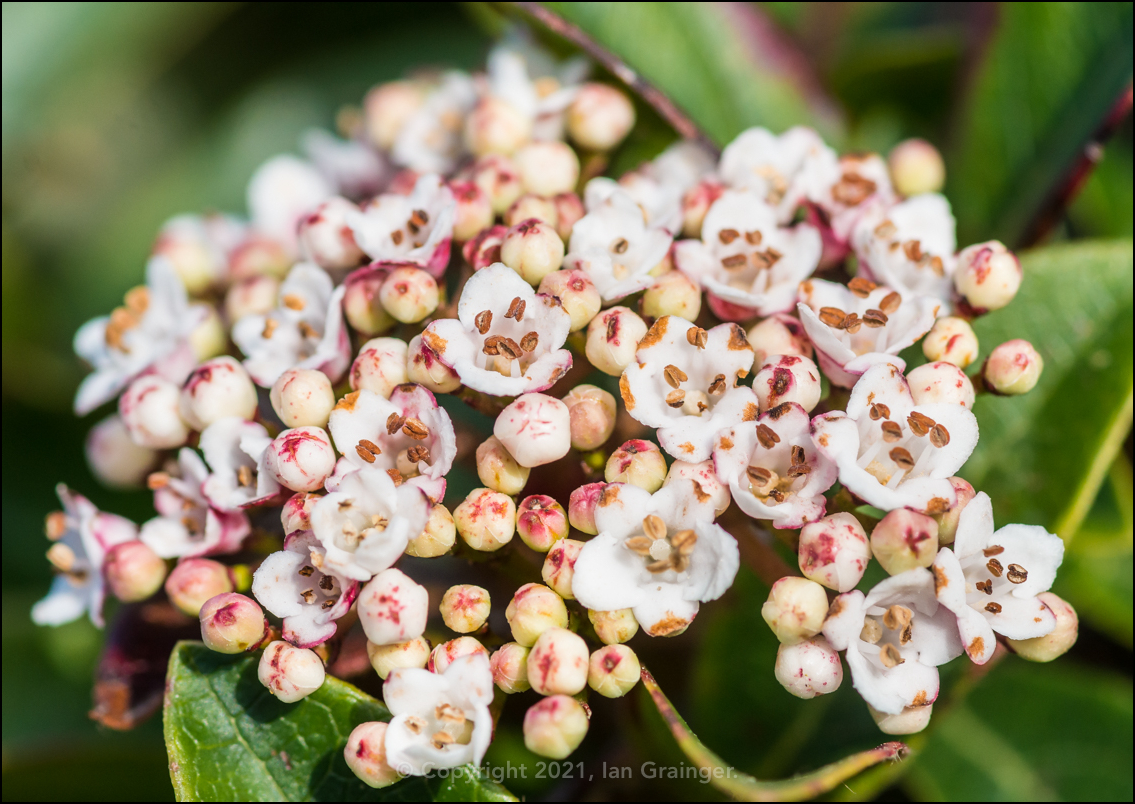 Viburnum Blossom - March 2021
The Viburnum bush, which had had flower buds for months, had finally opened them up to show the lovely little florets inside.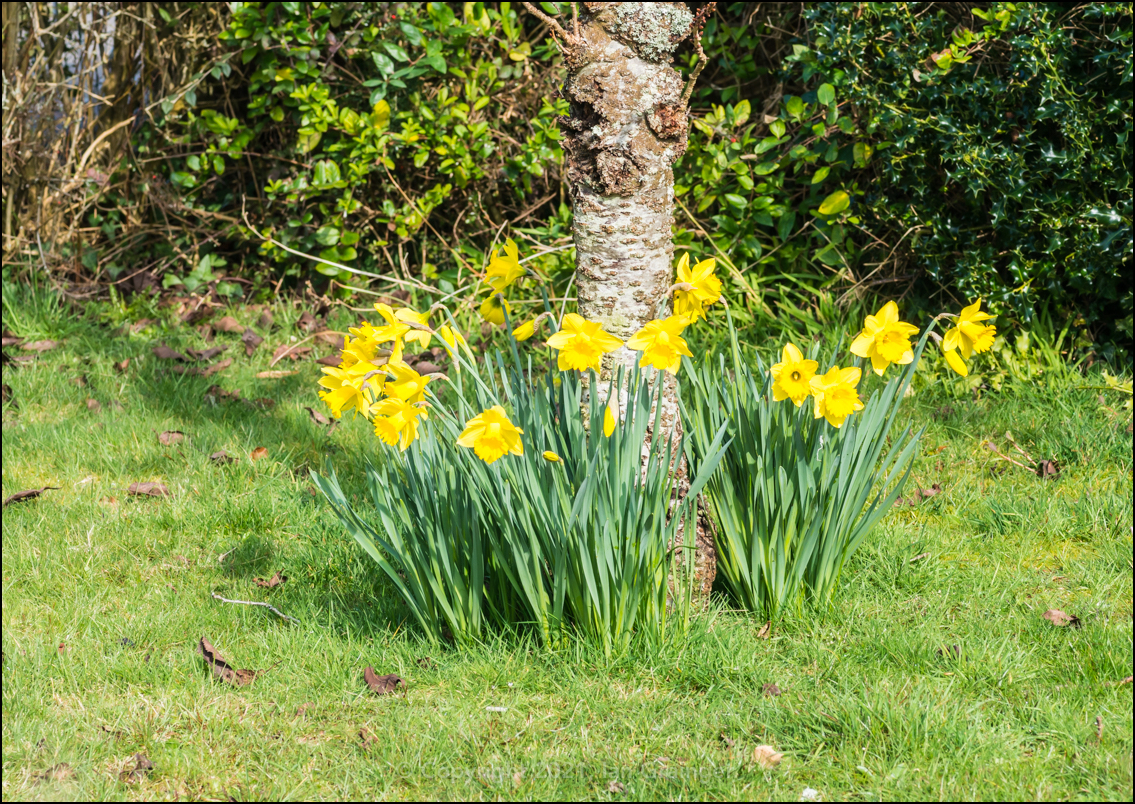 Daffodils - March 2021
The Daffodils (Narcissus) around the base of the Cherry Tree (Prunus) had reappeared, which must have been for at least the 20th year in succession.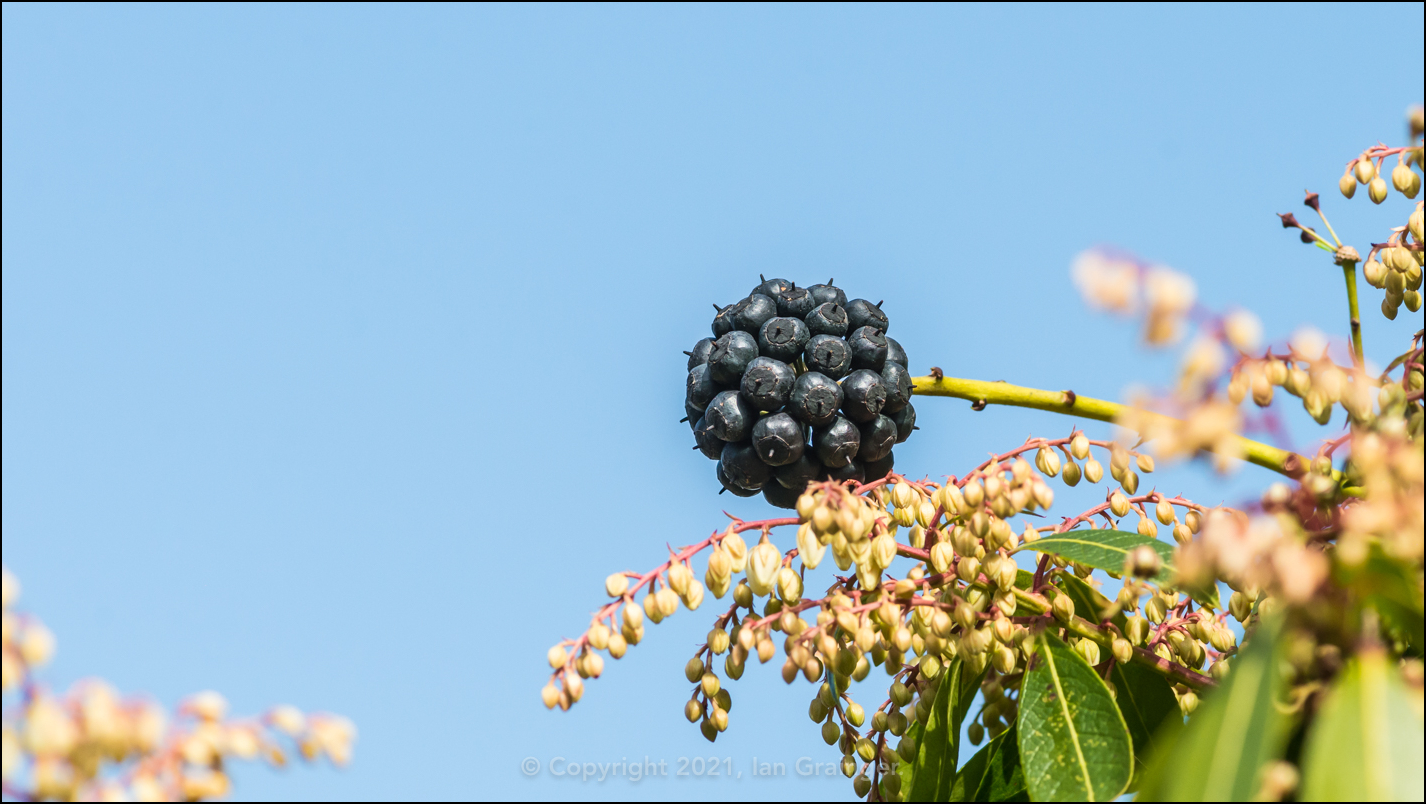 Ivy Berries - March 2021
The Common Ivy Berries (Hedera helix) had finally ripened, and looked great growing through the Forest Flame (Pieris) bush and showing against the blue sky.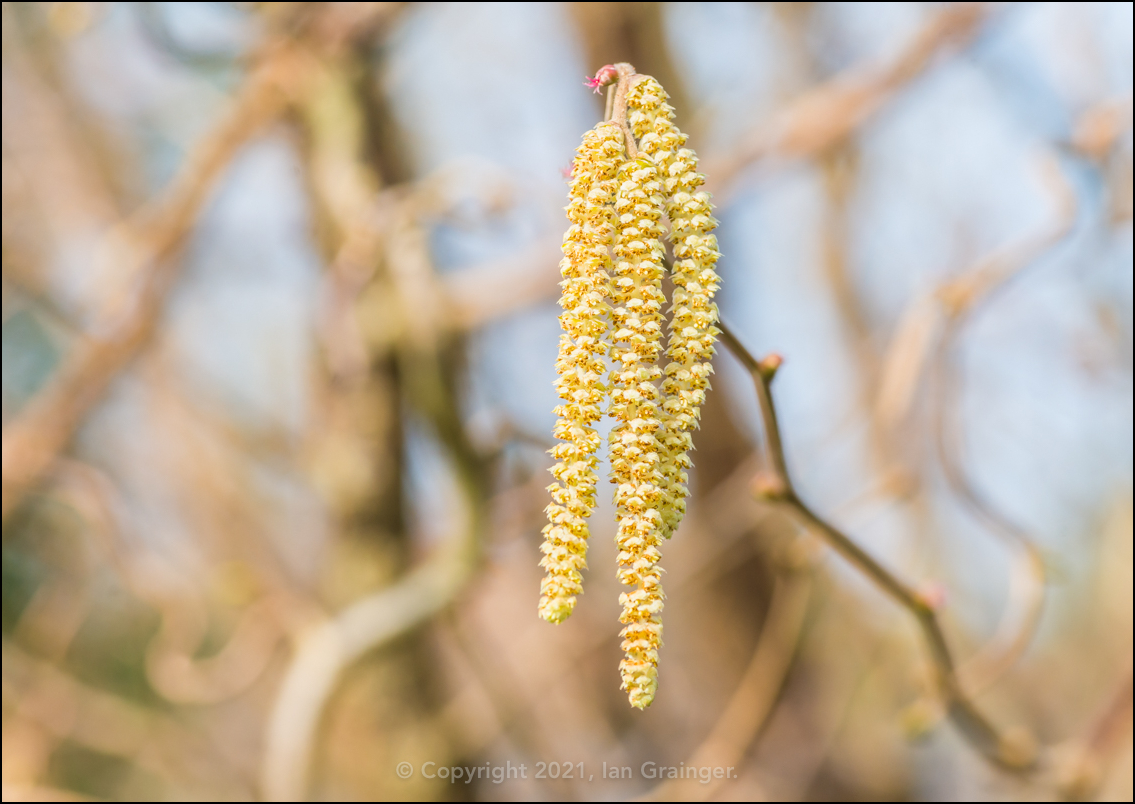 Catkins - March 2021
The Twisted Hazel Tree (Corylus avellana Contorta) catkins had begun to open to spread their pollen far and wide.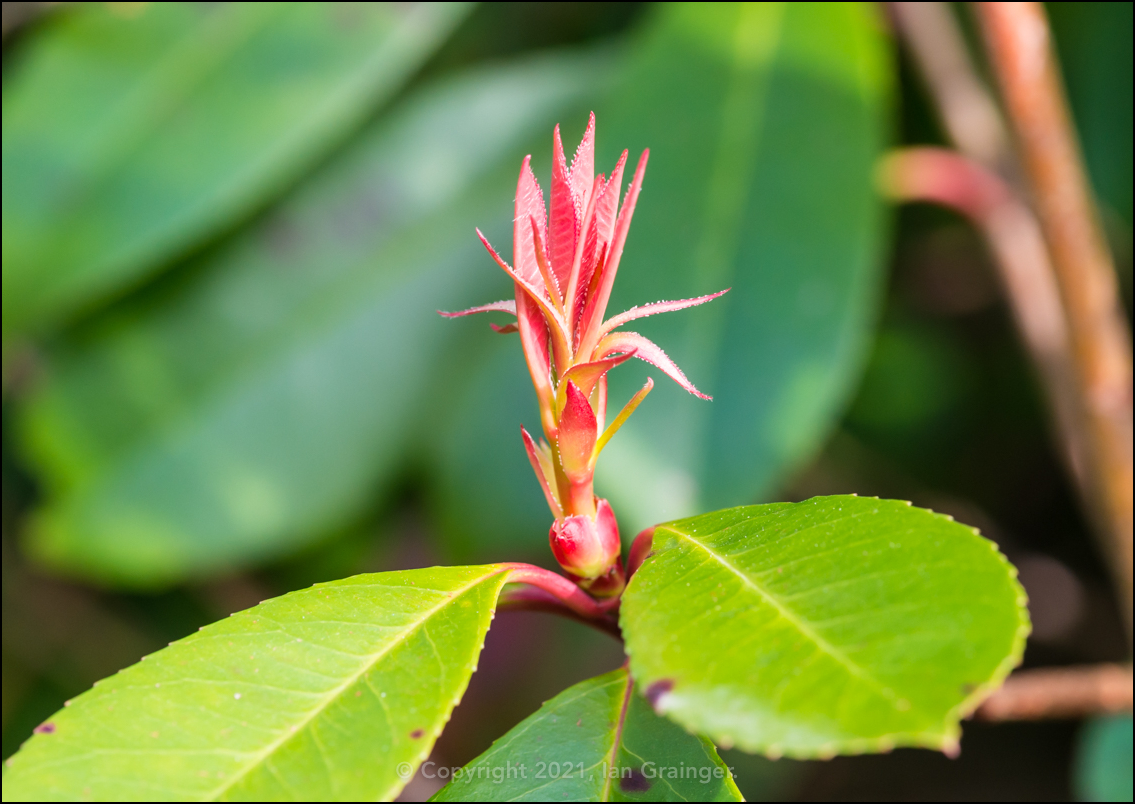 Red Robin Leaves - March 2021
The warmer weather had even encouraged the Red Robin (Photinia fraseri) bush to begin generating the coloured leaves it was renowned for.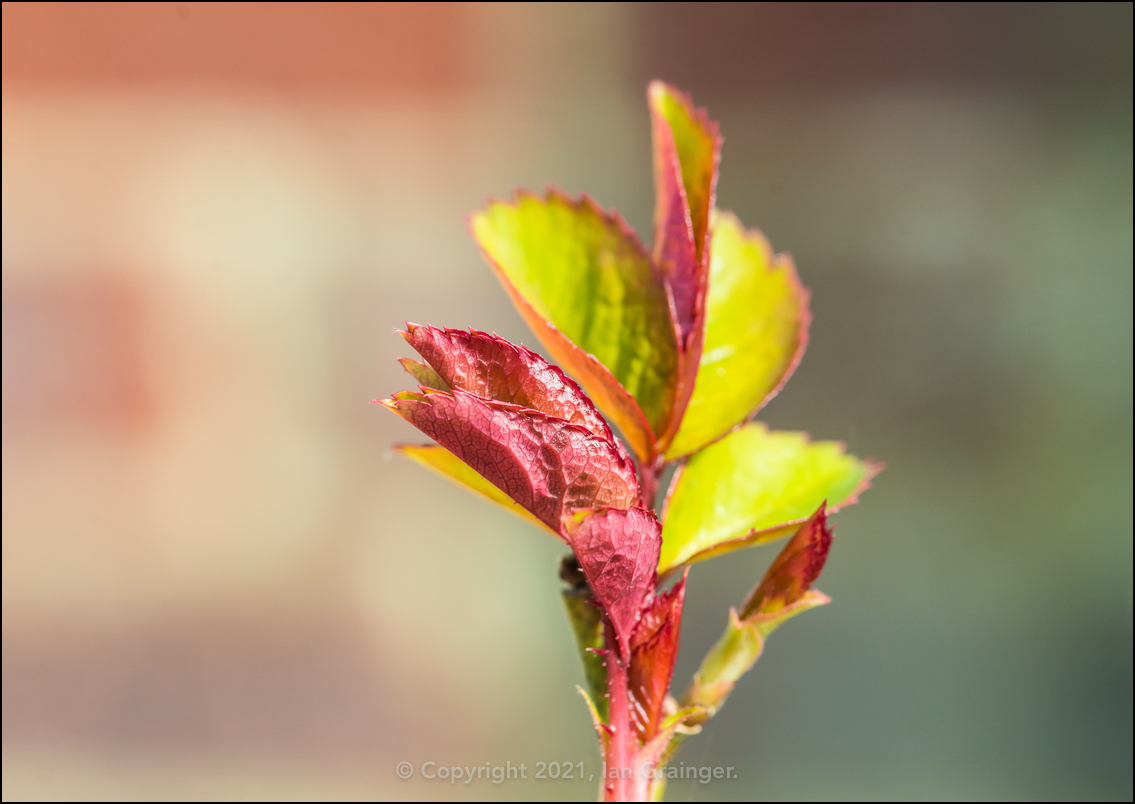 Rosebush Leaves - March 2021
Even Rose (Rosa) 'Peace' was getting in on the act with its rather attractive looking leaves that I don't remember noticing before.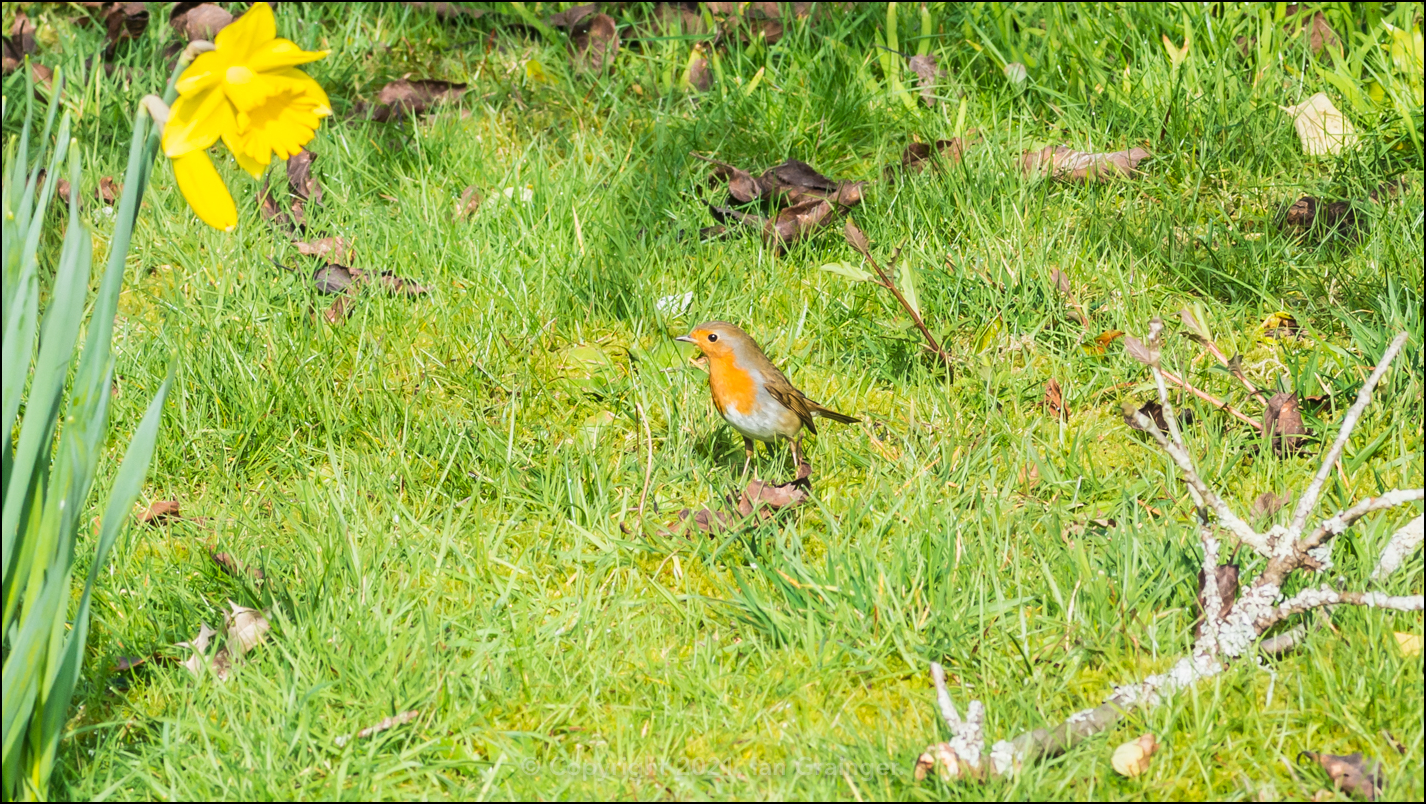 Gardener's Friend - March 2021
Finally, I couldn't help but snap a shot of my photo shoot companion, which was this little Robin (Erithacus rubecula), who serenaded me with birdsong as I snapped away.
So this week I went with Blooming Camellia as my Image of the Week simply because it was a joy to see the large pink blooms returning to dad's garden for another year...