Avalanche - March 2021
This week I managed to squeeze some time in for a photo shoot in my back garden. It was a bright sunny day, with little to no wind, but it was still very chilly.
My first port of call was to a patio pot containing these Daffodil (Narcissus) 'Avalanche' blooms. I mentioned a couple of weeks ago that they were originally purchased for summer blooming, but they now appeared to be quite happy popping up during the wintertime.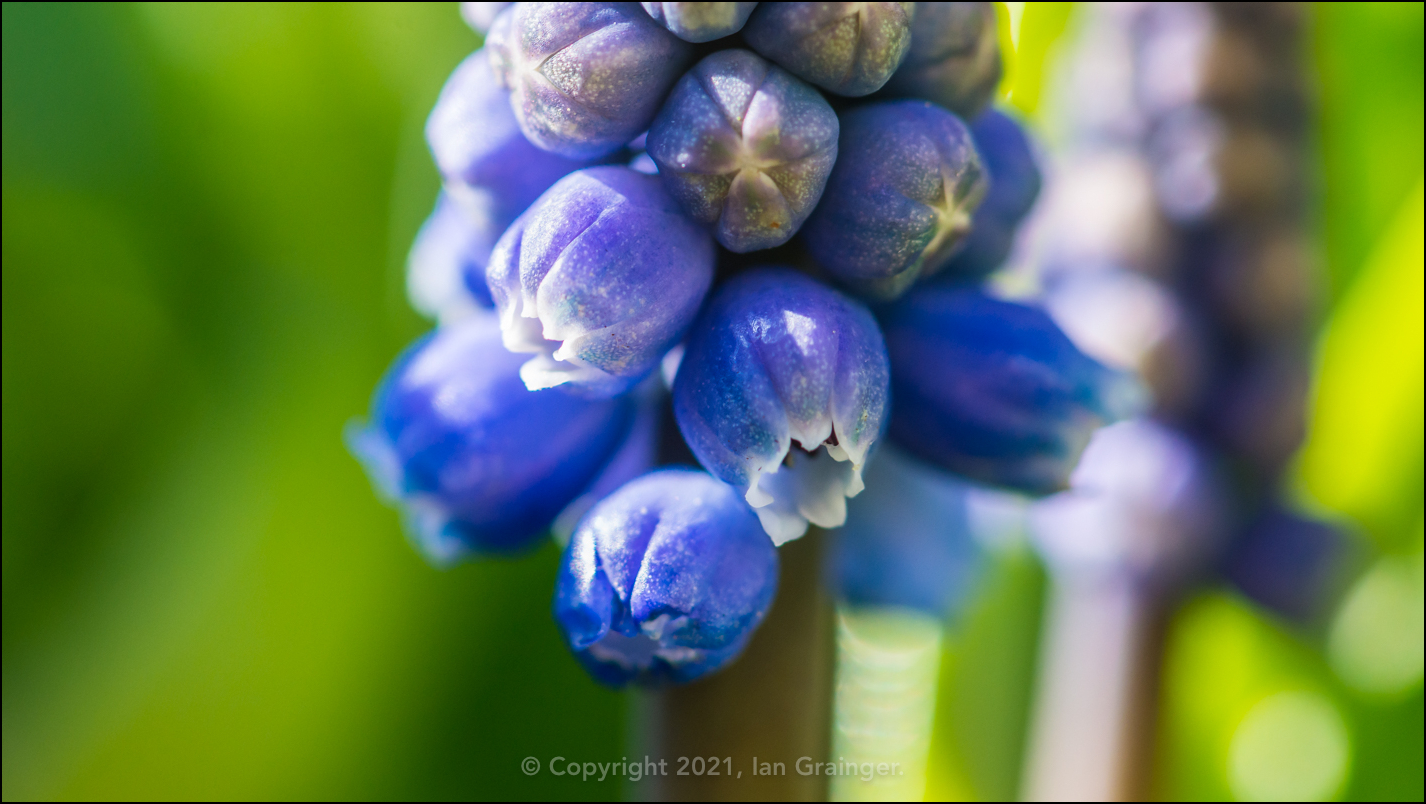 Grape Hyacinth - March 2021
Next, I found a small clump of Grape Hyacinth (Muscari) growing in a raised bed. I hadn't realised they were there until I cut down a large Buddleia bush last week, so they were a nice surprise.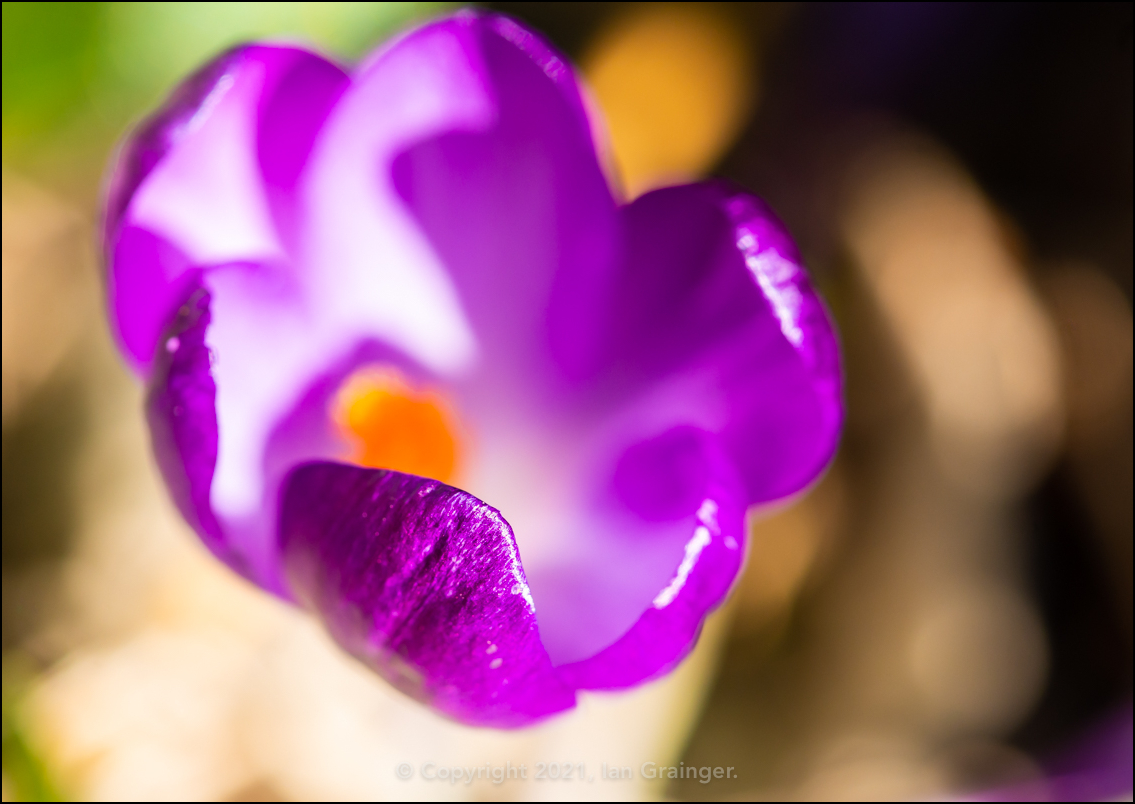 Silky Petals - March 2021
The purple petals of these Crocus blooms are always a joy to find as they always look silky smooth when viewed in full sun.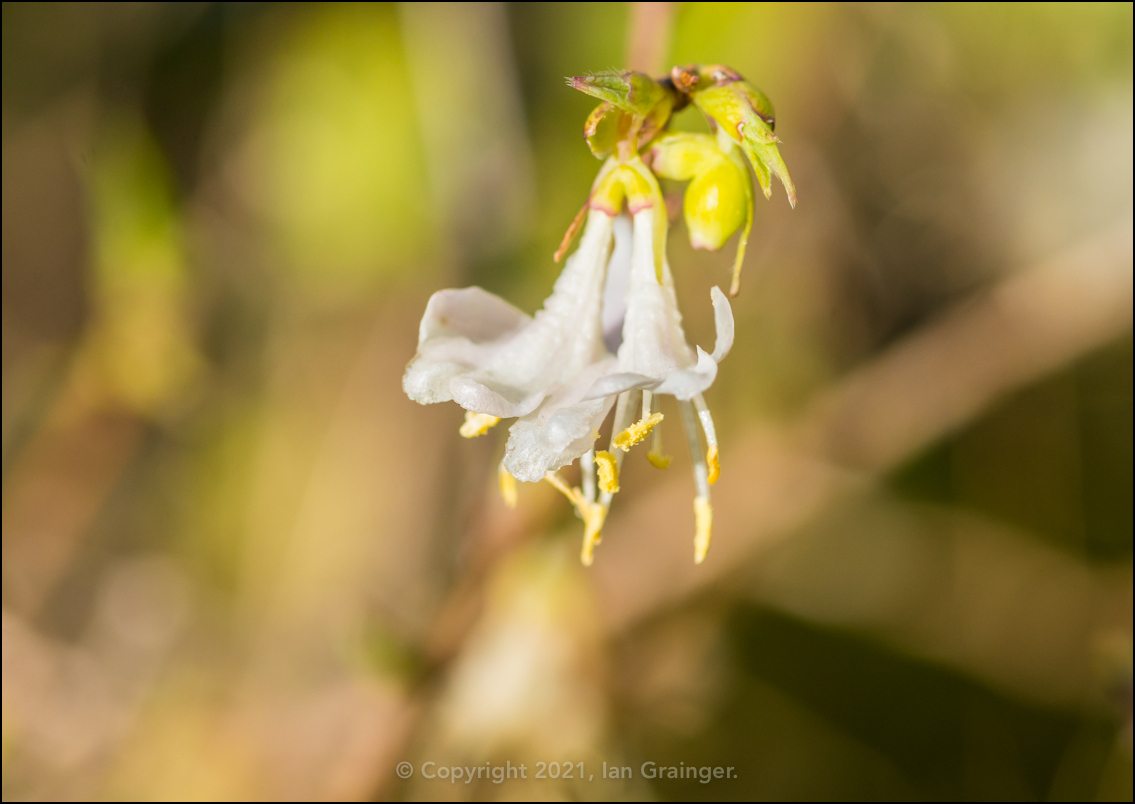 Winter Honeysuckle - March 2021
My very small Winter Honeysuckle (Lonicera fragrantissima) bush was still producing flowers, and was definitely spurring me on to get it either re-potted or planted up in the garden somewhere.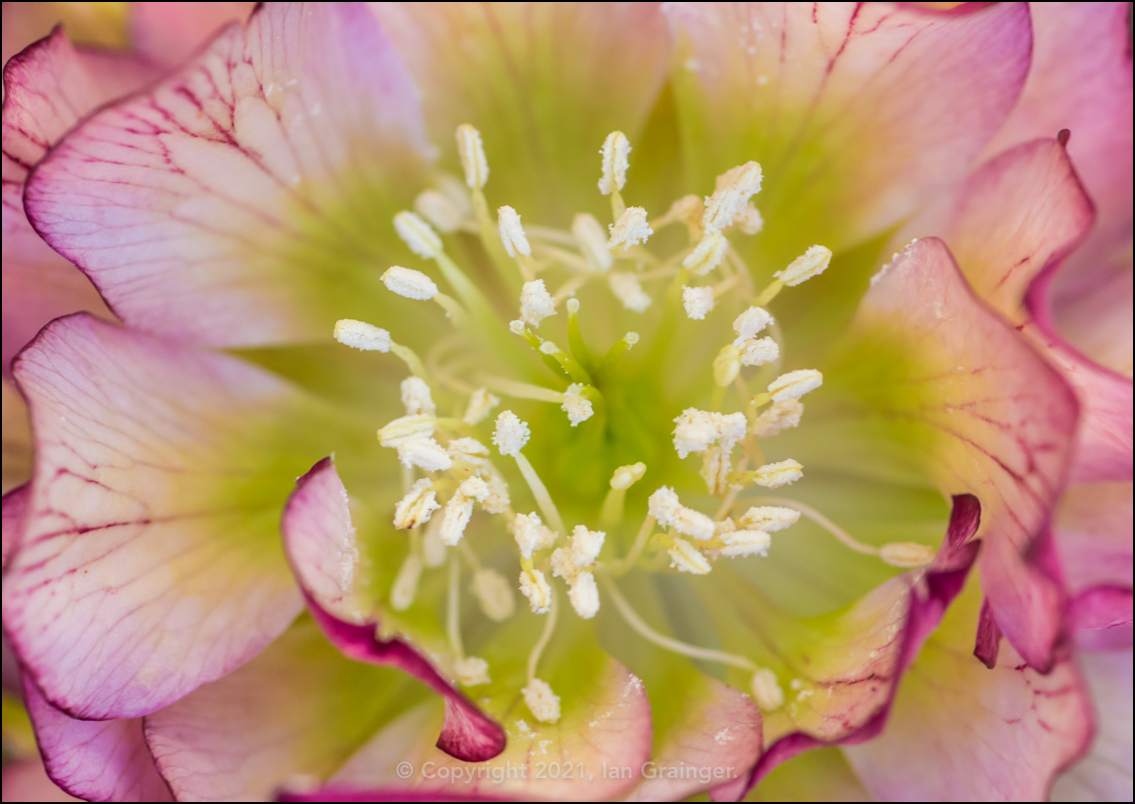 Pink Hellebore - March 2021
Hellebores (Helleborus orientalis) are probably the most showy flowers in the garden at the moment, and this lovely pink variety of 'Double Ellen' was certainly putting on a show.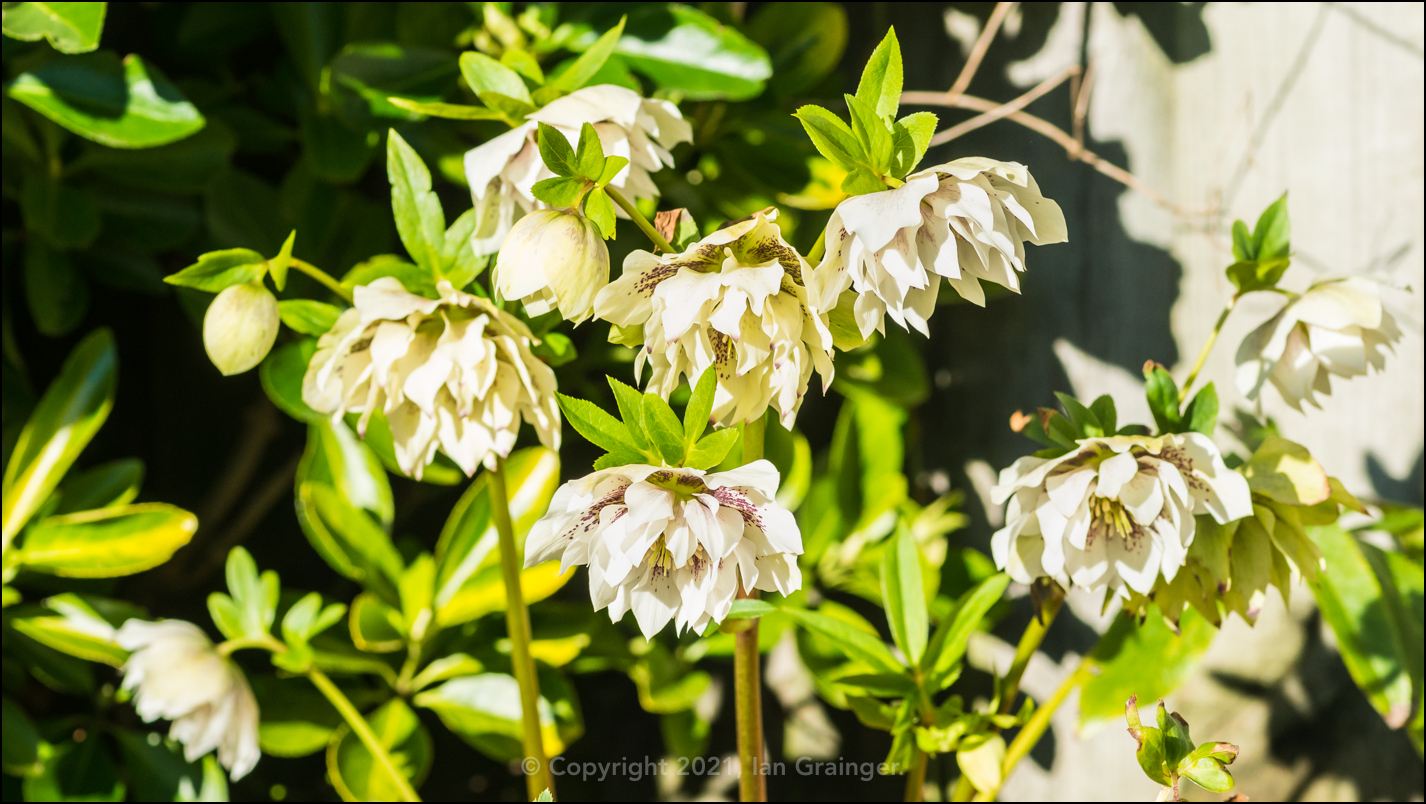 Hellebores - March 2021
Meanwhile I'd discovered a whole clump of white 'Double Ellen' blooms hiding away in a pot beneath the Buddleia bush that I'd cut down.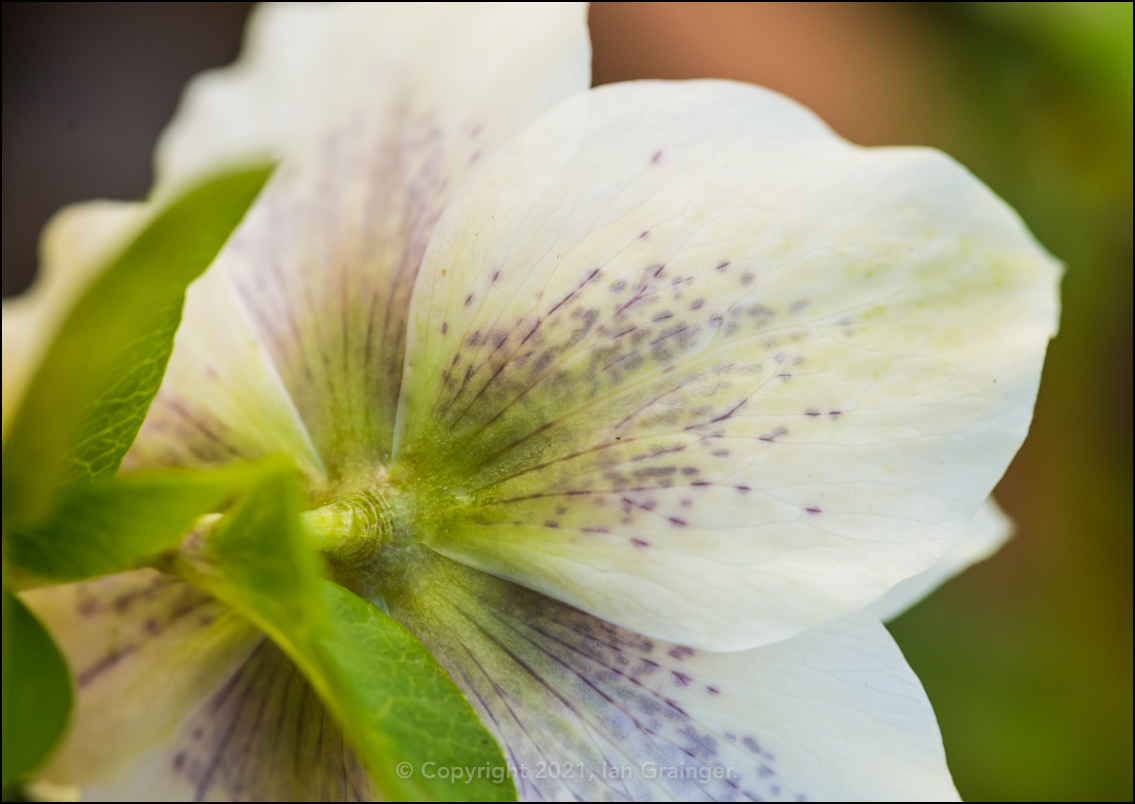 Behind the Petals - March 2021
It wasn't only the front of the flowers that could look pretty either, as the rear of the blooms were quite attractive too.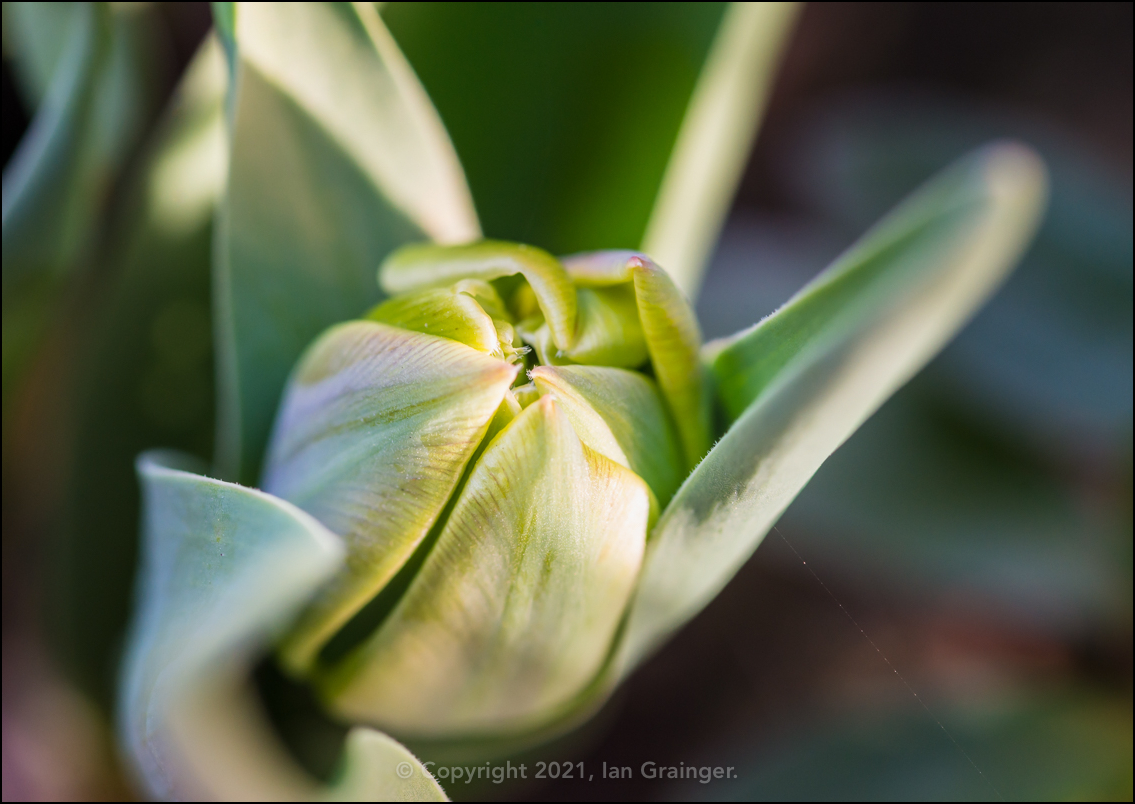 Budding Tulip - March 2021
It wouldn't be long before the Tulips (Tulipa) arrived, and I was looking forward to seeing which ones had survived the wet end to the summer and autumn last year.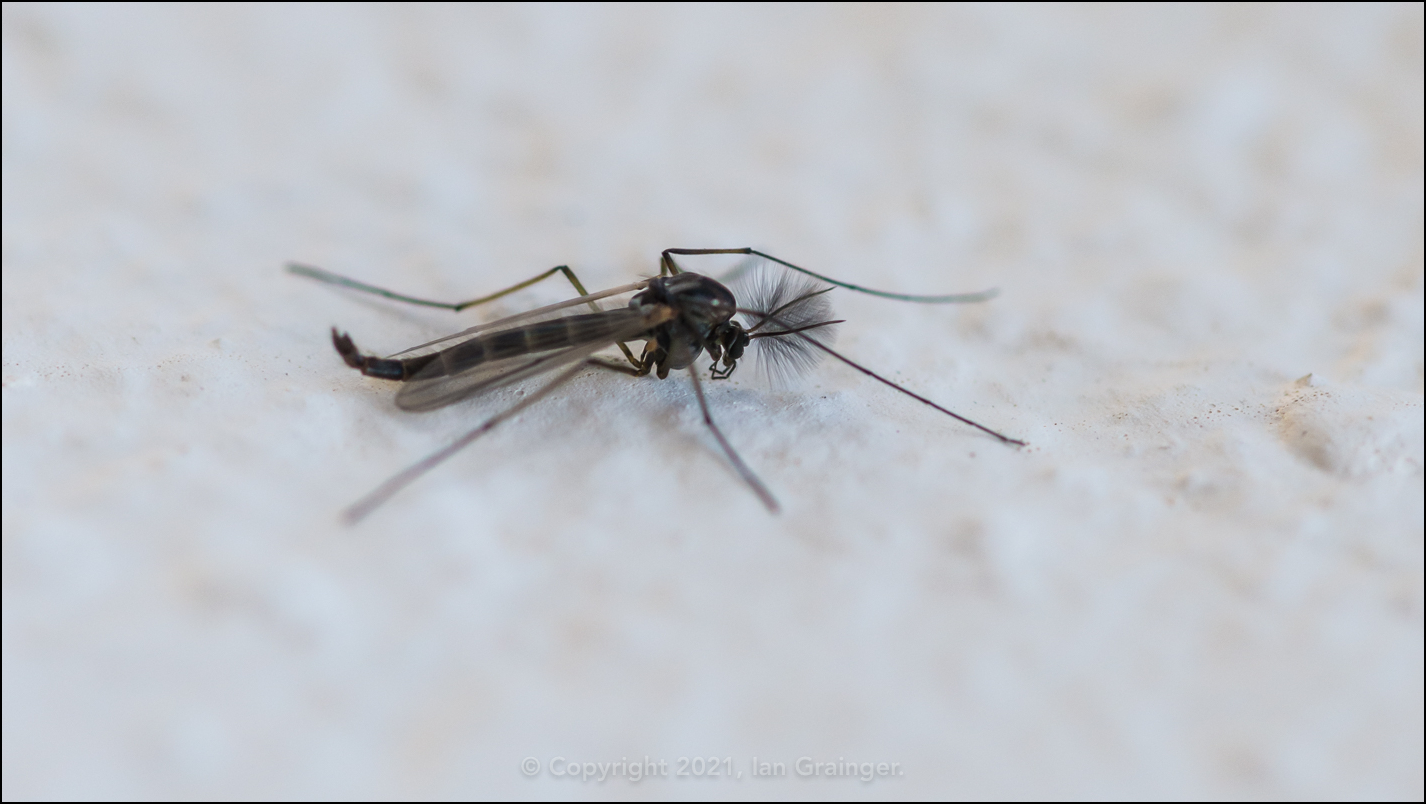 Hairy Ears - March 2021
Finally, I couldn't help notice that this Midge (Chironomidae) had some very hairy ears!
So this week I went with Avalanche as my Image of the Week simply because it was nice to see the blooms cascading down their flower stalks, a bit like an avalanche...