Pink Dahlia - November 2019
Another week and another set of images from my photo archive. This week we're delving into November back in 2019.
It was nice to see that the Dahlias were still producing blooms so late in the year. I believe that the same plant that was producing these bright pink flowers had been producing much darker red ones only a few weeks earlier.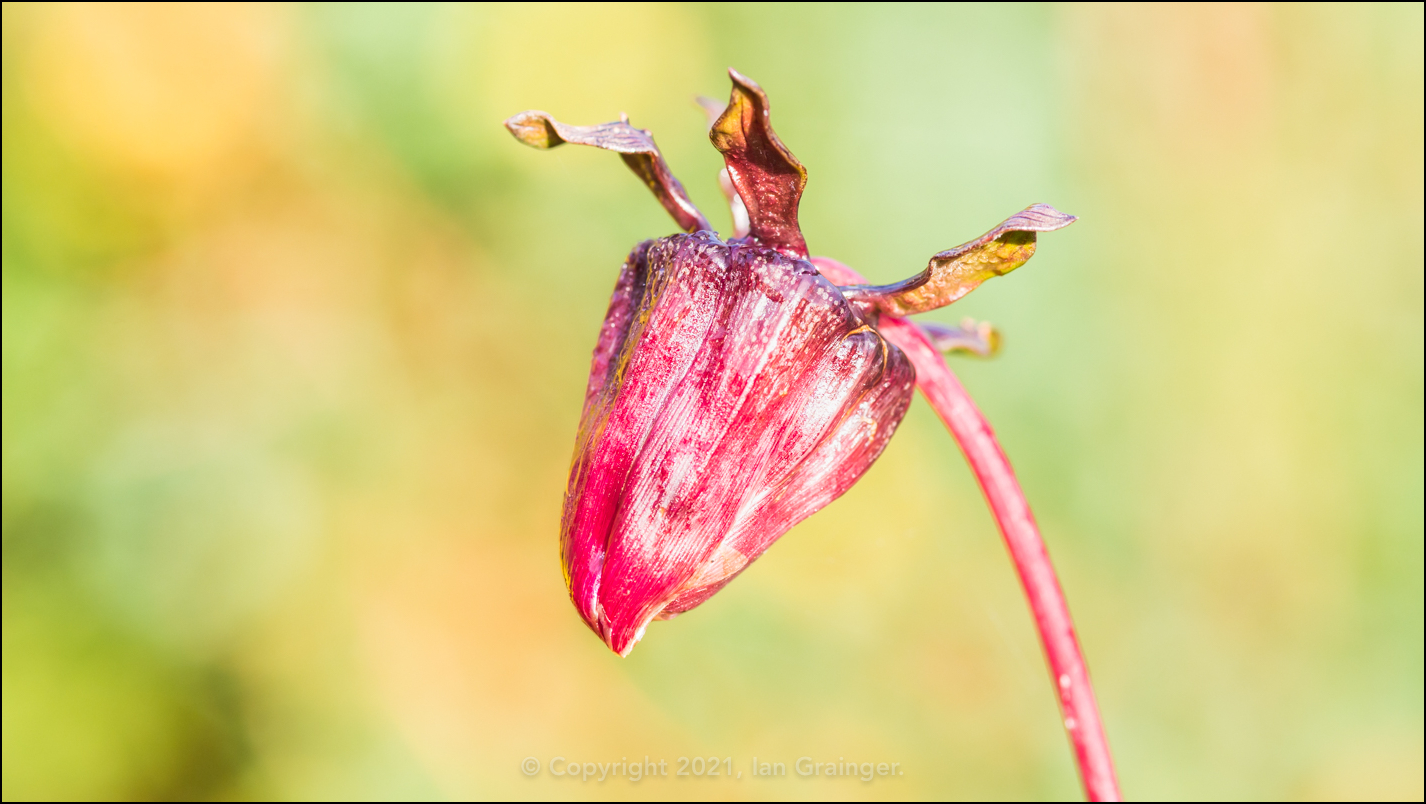 Bowing Out Bishop - November 2019
While some varieties of Dahlia were stll prospering, the Dahlia 'Bishop of Llandaff' plants had reached the end of their flower production stage, and were gracefully bowing out.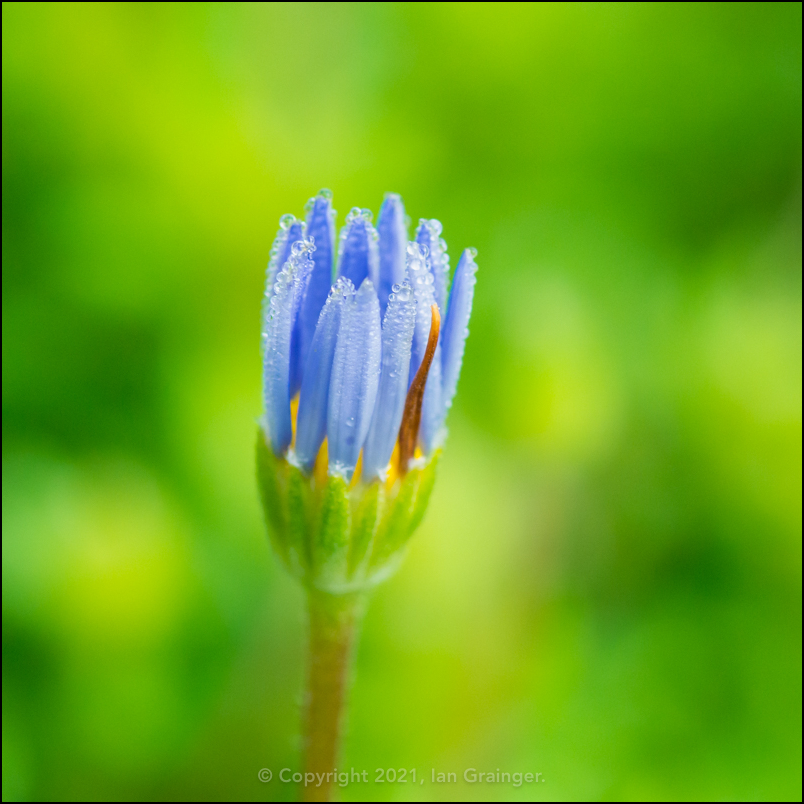 Felicia - November 2019
The pretty little blue flowers of the Felicia (Felicia amelloides) plants were still appearing sporadically, although would only open in the brightest of sunshine.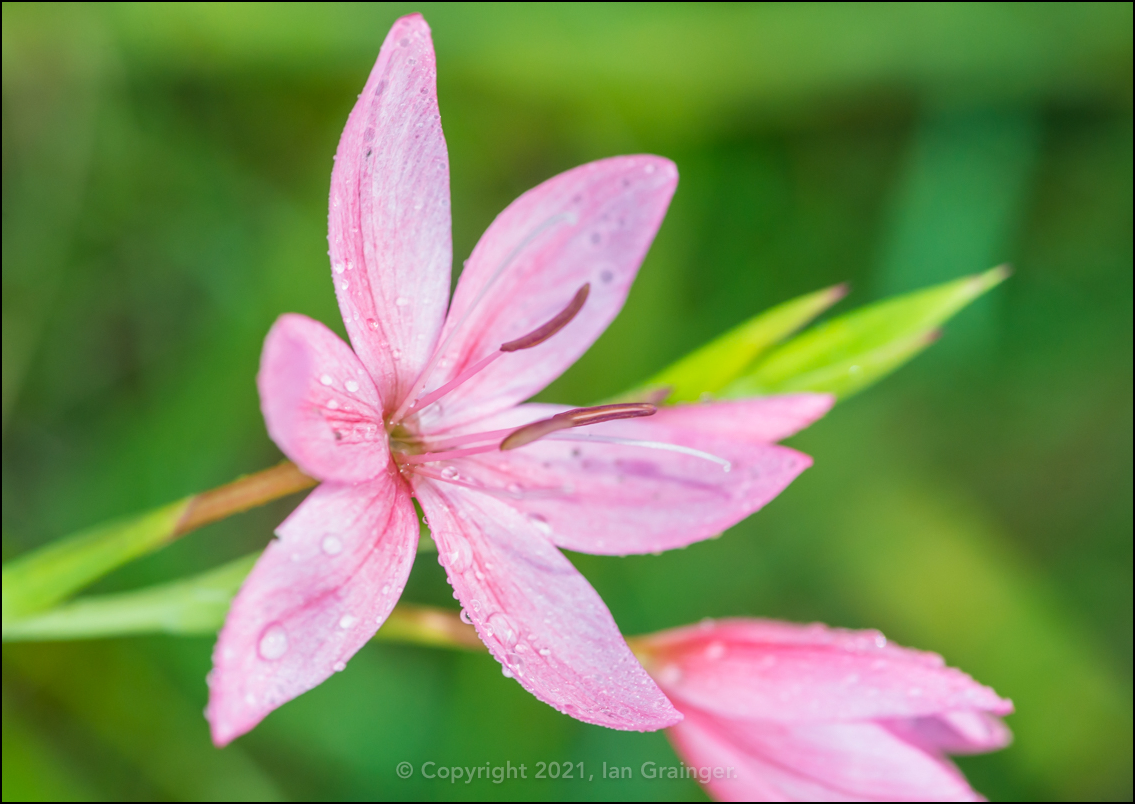 River Lily - November 2019
As always, the River Lily (Hesperantha coccinea) blooms were putting on a wonderful display late in the year, and didn't mind whether it was sunny or overcast.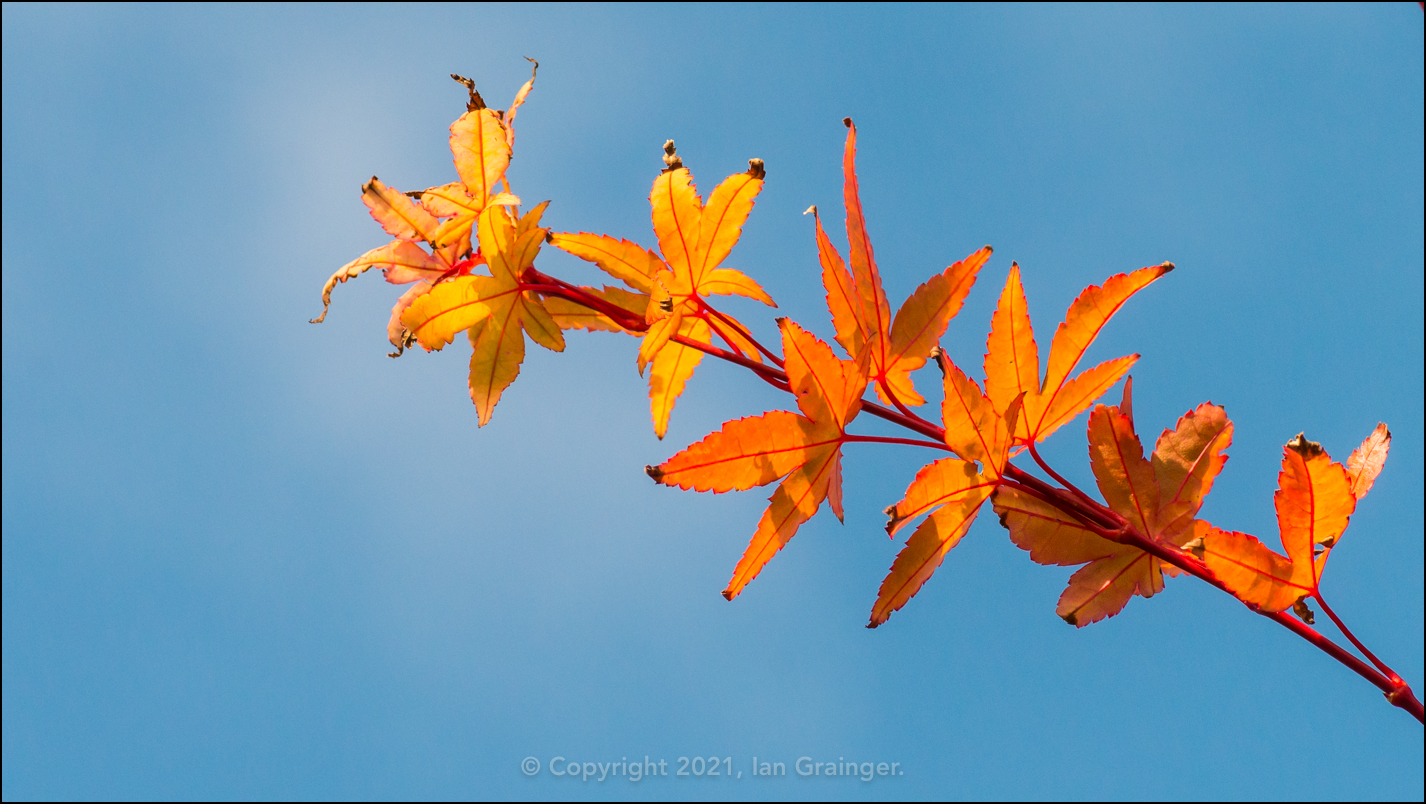 Golden Brown - November 2019
I couldn't help but think that the golden brown leaves of the Acer palmatum tree looked wonderful against the bright blue November sky.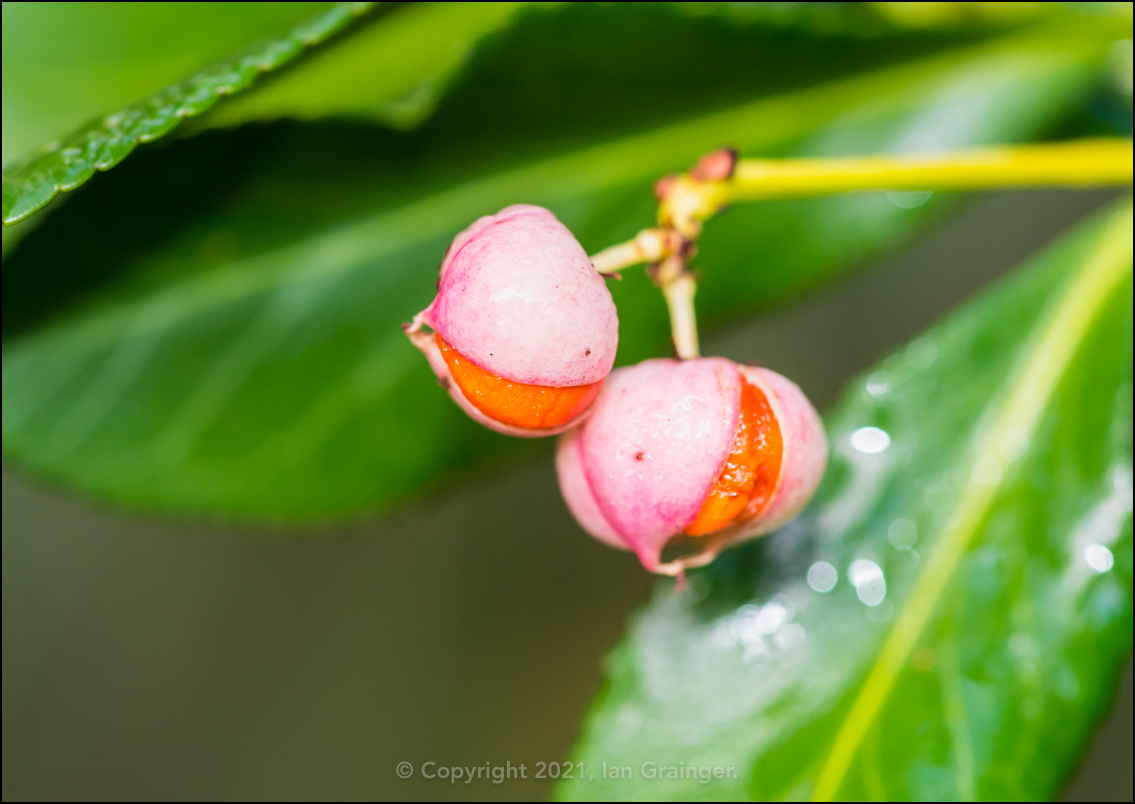 Spindle Berries - November 2019
It was the time of year for the Spindle (Euonymus europaeus) bush berries to begin to pop open and reveal the orange seeds inside, which was always a nice surprise.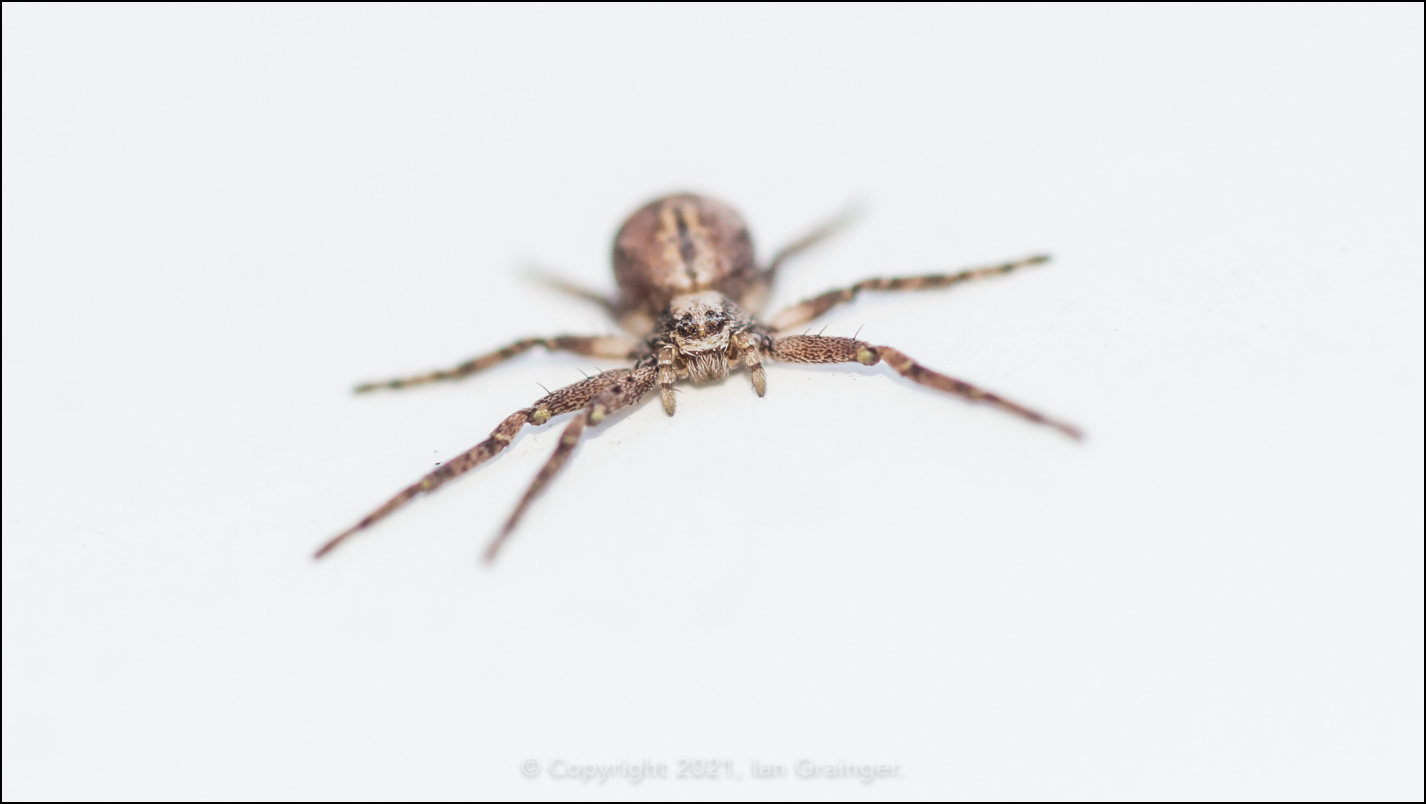 Small Spider - November 2019
Finally, this small Spider (Arachnid) caught my eye as it walked across the bonnet of my car. I think it's a young Garden Spider (Araneus diadematus), but could be wrong as it wasn't the right time of year to see them that young.
So this week I went with Pink Dahlia as my Image of the Week simply because it was nice to see the Dahlias still flowering in November...