Pear Blossom - April 2022
There was perfect weather for my photo shoot in dad's garden this week, with a thin layer of cloud filtering out the bright sunshine and keeping shadows to a minimum. It was also dry, and the wind was even cooperating by keeping down to a very gentle waft every few minutes.
The first thing to catch my eye this week was the Pear (Pyrus) tree blossom. I don't remember seeing the flower buds, but here were the flowers, so they must have appeared at some point, and I'd missed them!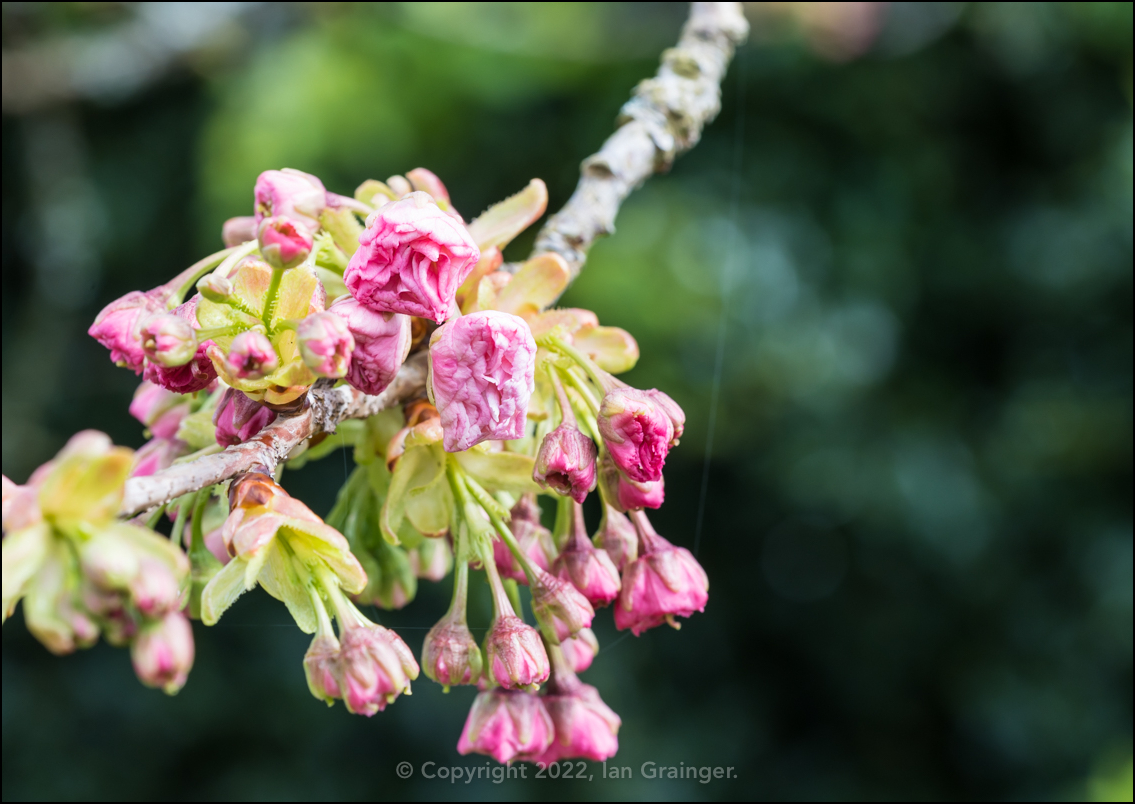 Almost There - April 2022
Staying with blossom, the Cherry (Prunus) tree was almost there. I expect that by next week these pink coloured buds will be bright white blooms.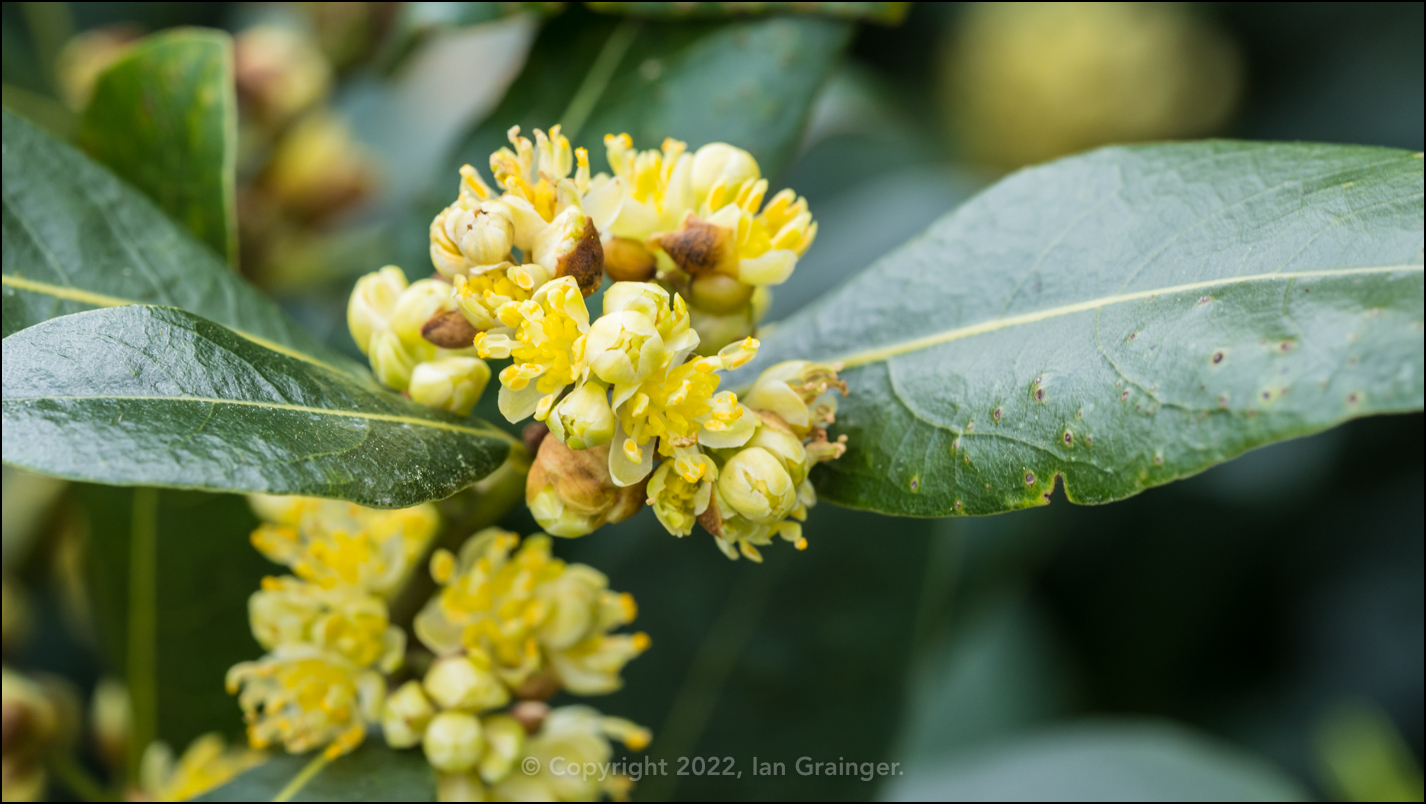 Bay Tree Blossom - April 2022
The Bay (Laurus nobilis) trees had also just started to blossom, and there were several of them in full bloom, dotted around the garden.
Blossoming Amelanchier - April 2022
The Amelanchier tree continued to blossom too, and was covered in its delicate white petalled blooms.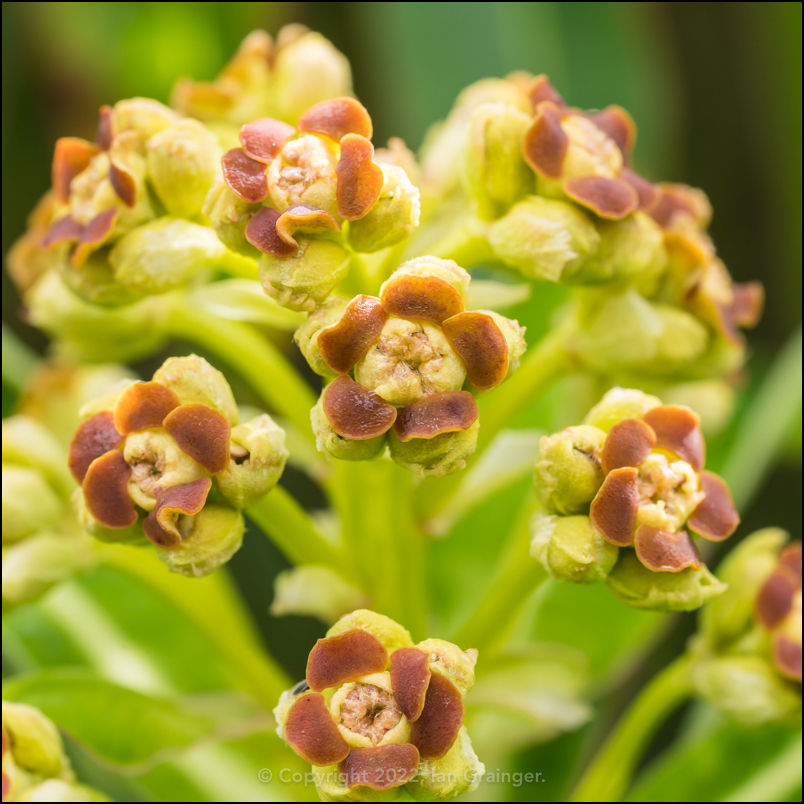 Honey Spurge Blossom - April 2022
The Honey Spurge (Euphorbia mellifera) bush blossom had also grown apace for the last couple of weeks, and was now looking its best.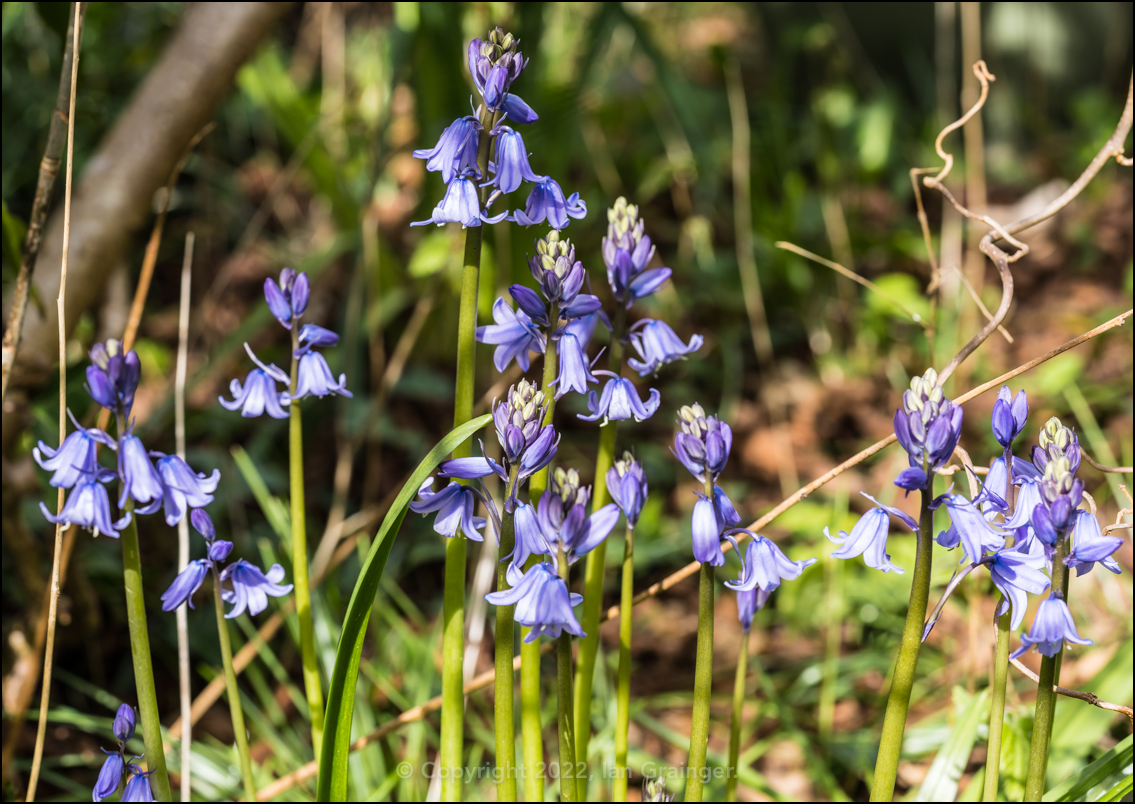 Spanish Bluebells - April 2022
Other new flowers to the garden this week included the Spanish Bluebells (Hyacinthoides hispanica)...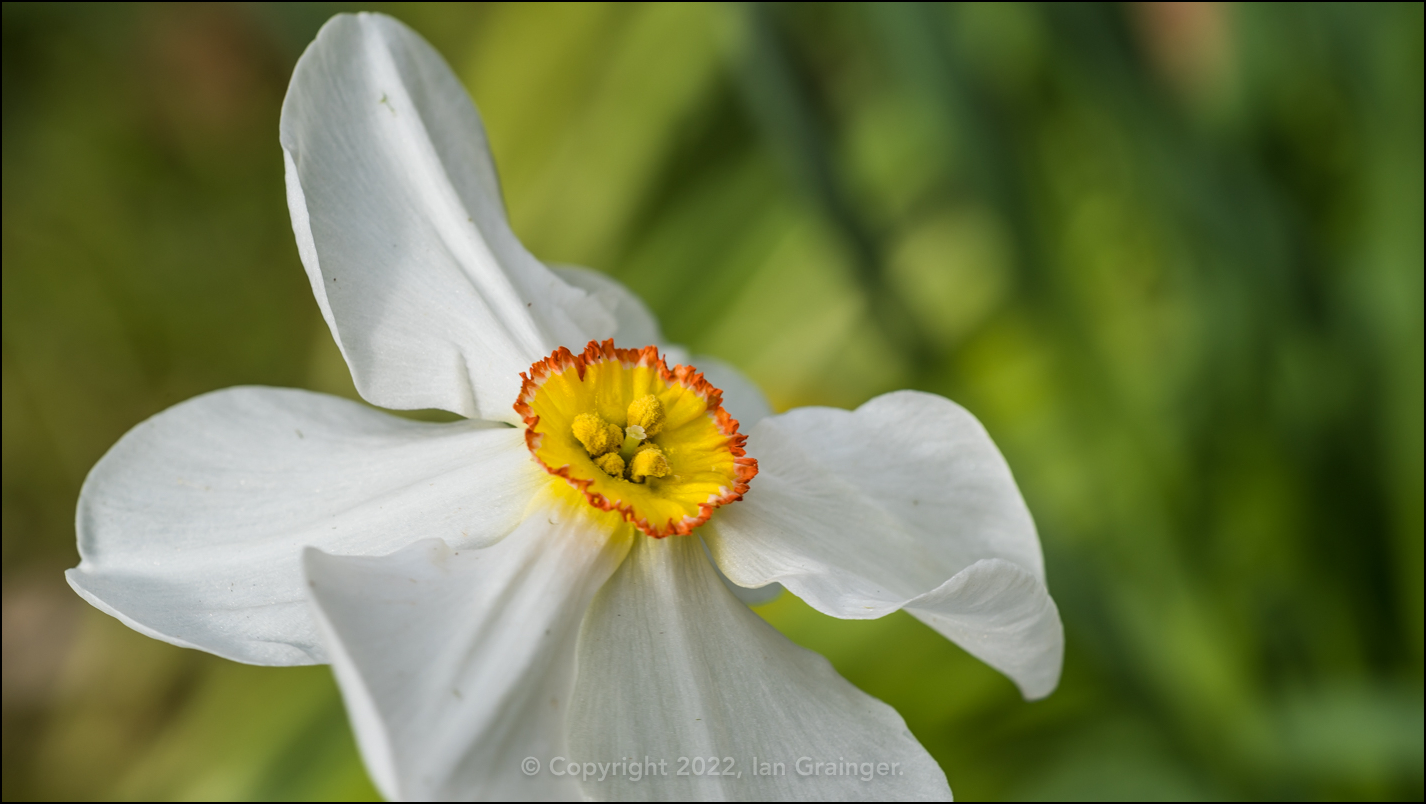 Pheasant Eye Daffodil - April 2022
...and the Pheasant Eye Daffodils (Narcissus).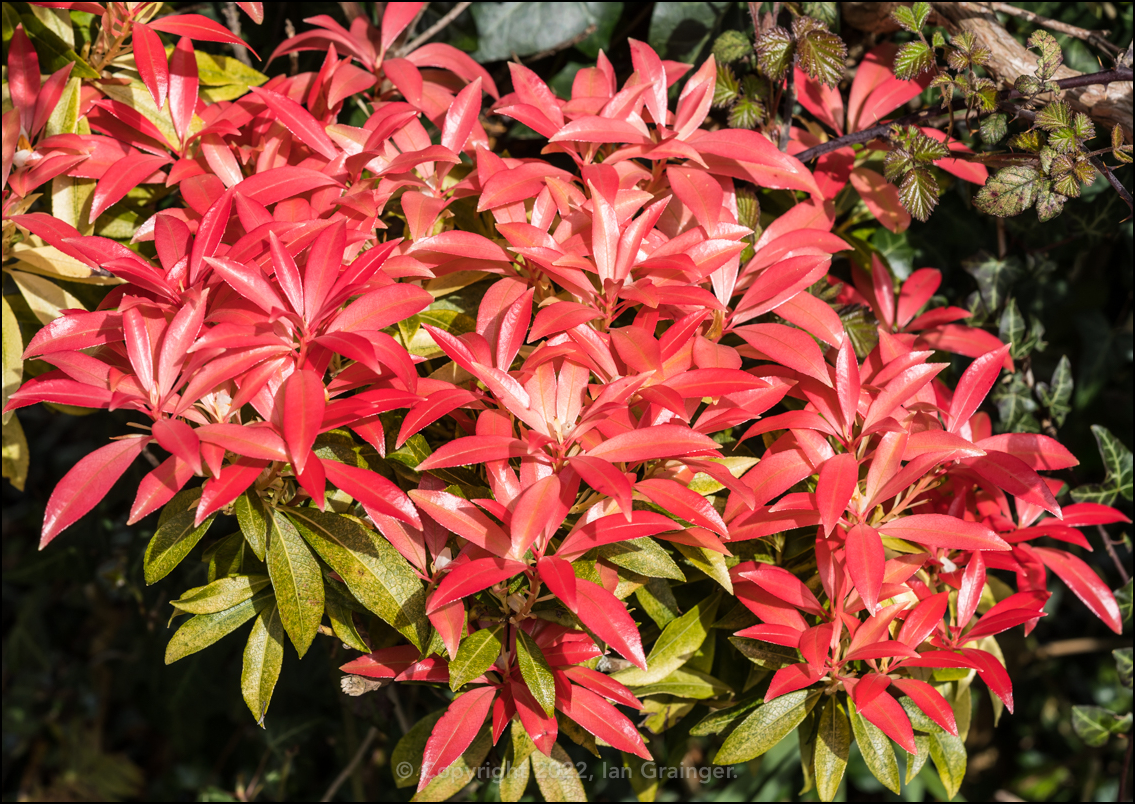 Burning Pieris - April 2022
While the Forest Flame (Pieris) bush blossom was beginning to recede, the leaves that inspired the common name of the bush were really starting to look red hot!
Lichen - April 2022
Back within the Cherry tree branches, there was quite a lot of Lichen growing, which gave the branches a more interesting appearance.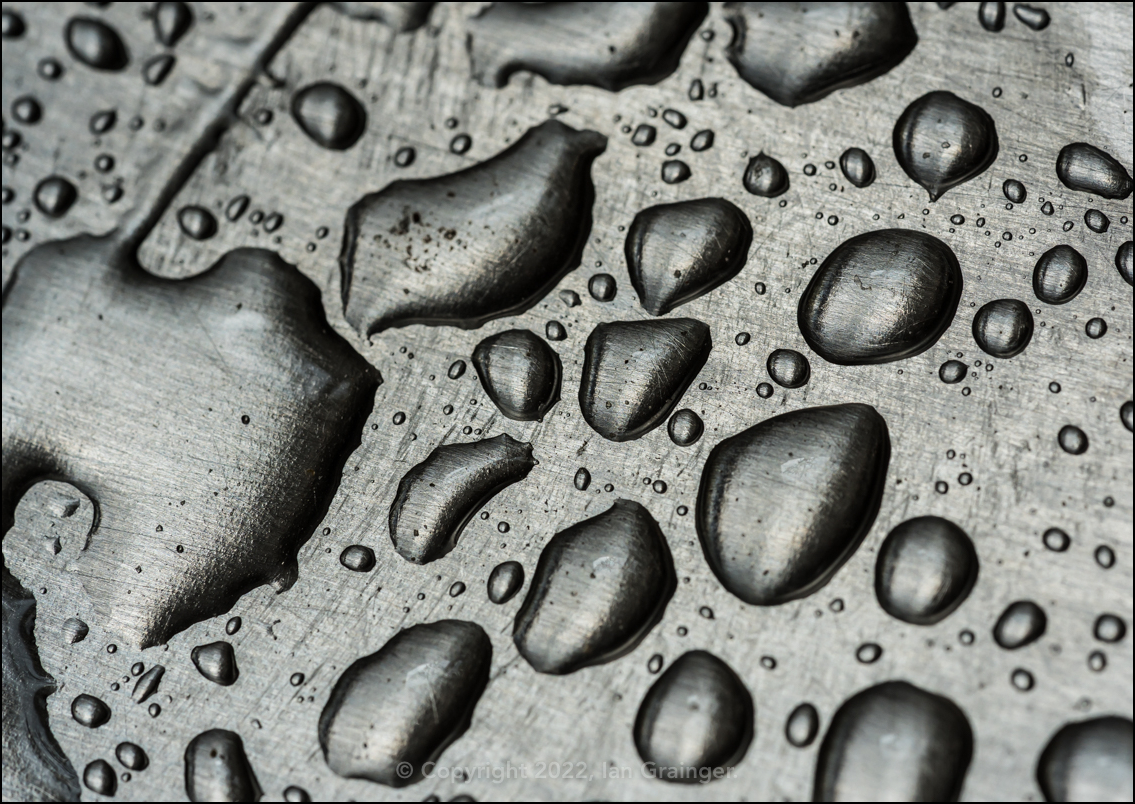 T-1000 - April 2022
Finally, I thought I'd include an abstract macro image of the T-1000 from Terminator 2 beginning to reform. Alternatively, if you're seeing splashes of water at the bottom of a stainless steel sink then you wouldn't be wrong!
So this week I went with Pear Blossom as my Image of the Week simply because I was surprised to see the blossom arriving having not spotted any flower buds previously...