Amelanchier Blossom - March 2022
The glorious weather of the previous week or so had to break at some time, and it chose the day of my photo shoot to do so. We were back to grey skies and drizzle for this week's trip around dad's garden with my camera, but at least it wasn't windy.
My first stop off this week had to be the Amelanchier tree. Over the last three weeks or so I'd been wondering how on earth it would be able to produce berries in time for June, and thus live up to its common name of the Juneberry tree.
Well this week the tree had undergone a massive transformation, no doubt in some part due to the excellent weather we'd been experiencing.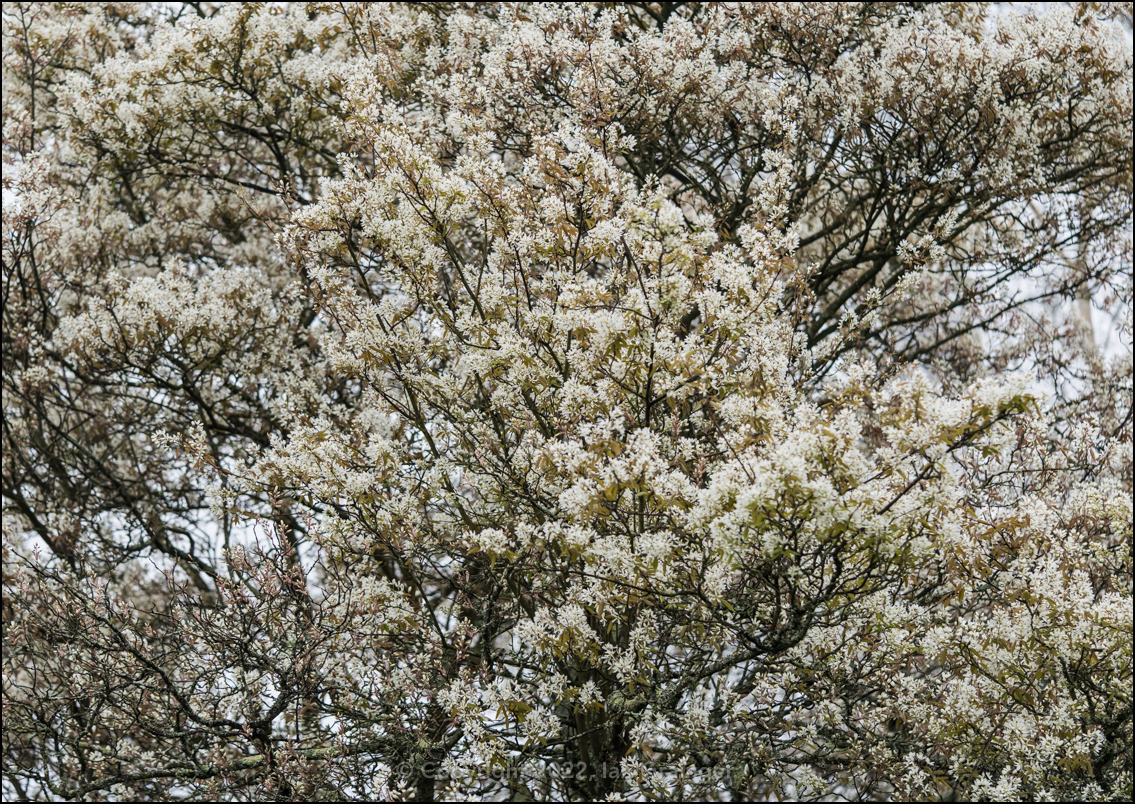 Impressive Amelanchier - March 2022
As you can see, the tree was absolutely covered in blossom. In fact I couldn't get far enough away from it with my macro lens to get all of the blossom in shot. Isn't nature wonderful?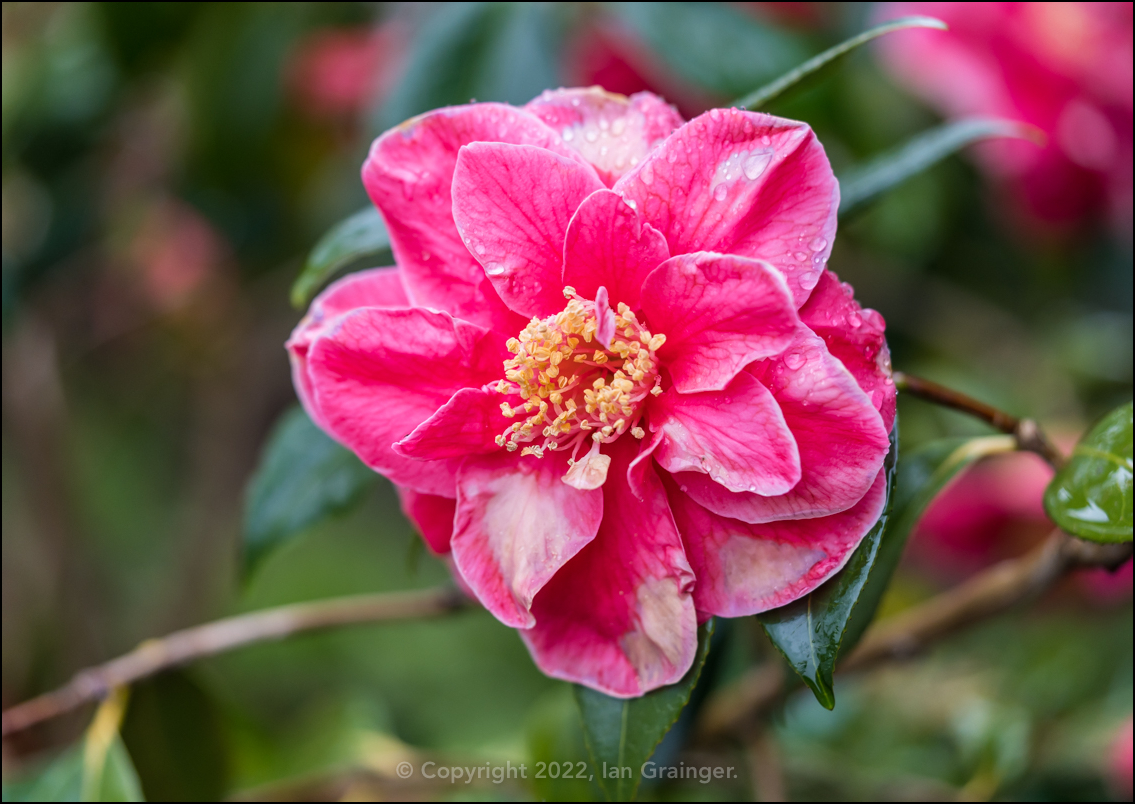 Pink Camellia - March 2022
This lovely pink Camellia bloom wasn't actually in dad's garden, but in a neighboring garden, but I couldn't resist nipping round to get a decent shot of it.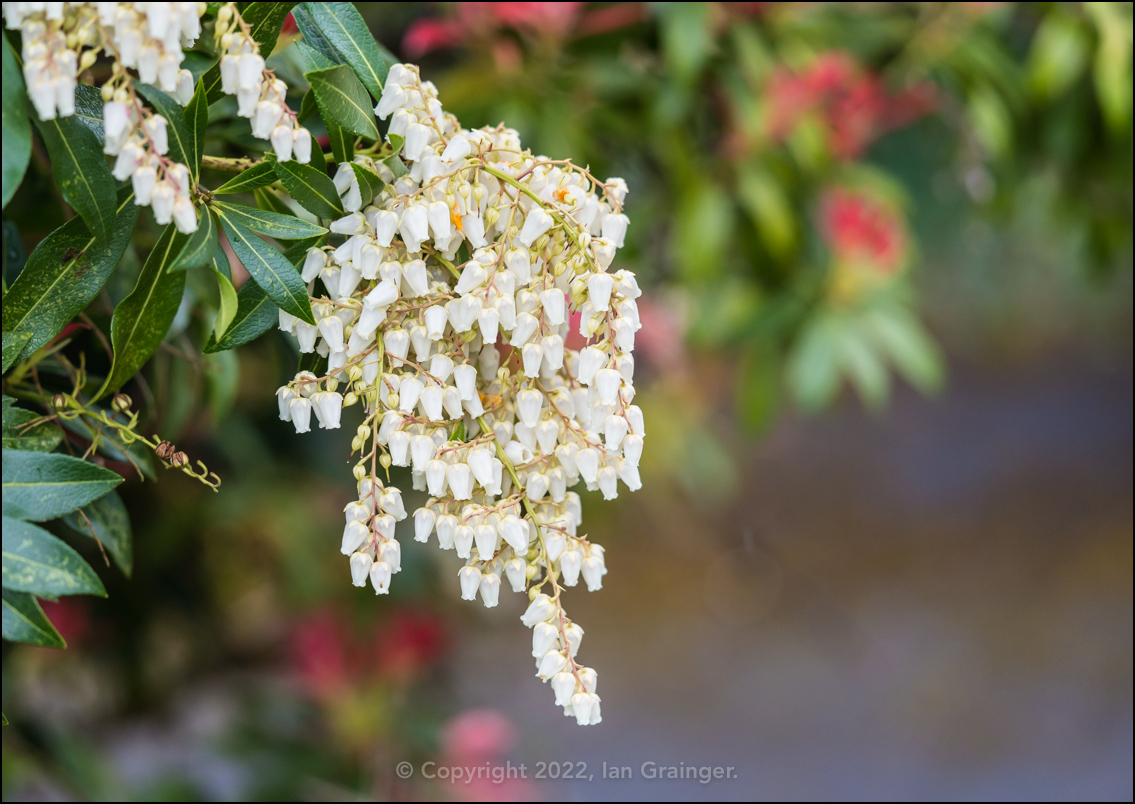 Cascading Pieris - March 2022
Back in dad's garden, the Forest Flame (Pieris) bush was still covered in blooms, and was looking better than it had done in years.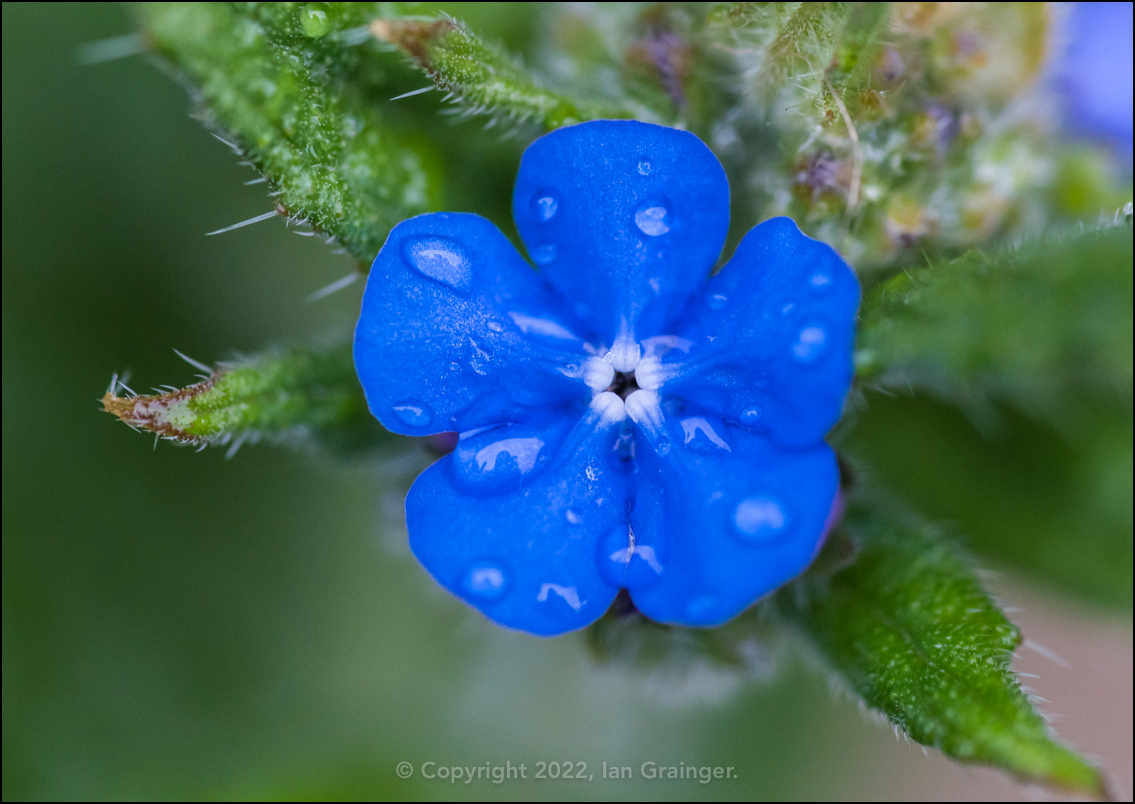 Green Alkanet - March 2022
The Green Alkanet (Pentaglottis sempervirens) continued to look lovely, and was just as pretty as the Forget Me Not (Myosotis) blooms that had started to pop up.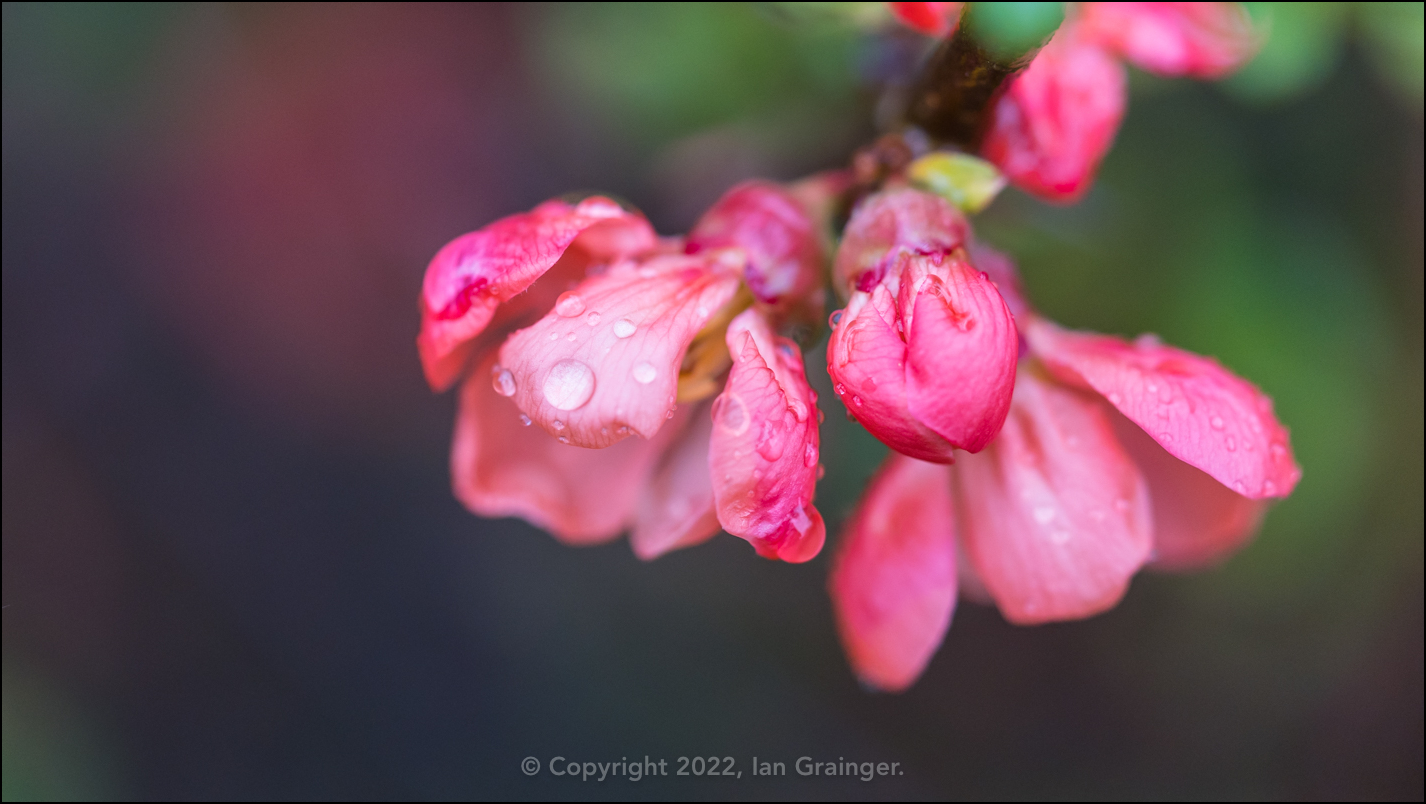 Quince Bush Blossom - March 2022
The pink Quince (Chaenomeles) bush continued to blossom, which must have been a record for it, as it had been in bloom since well before Christmas.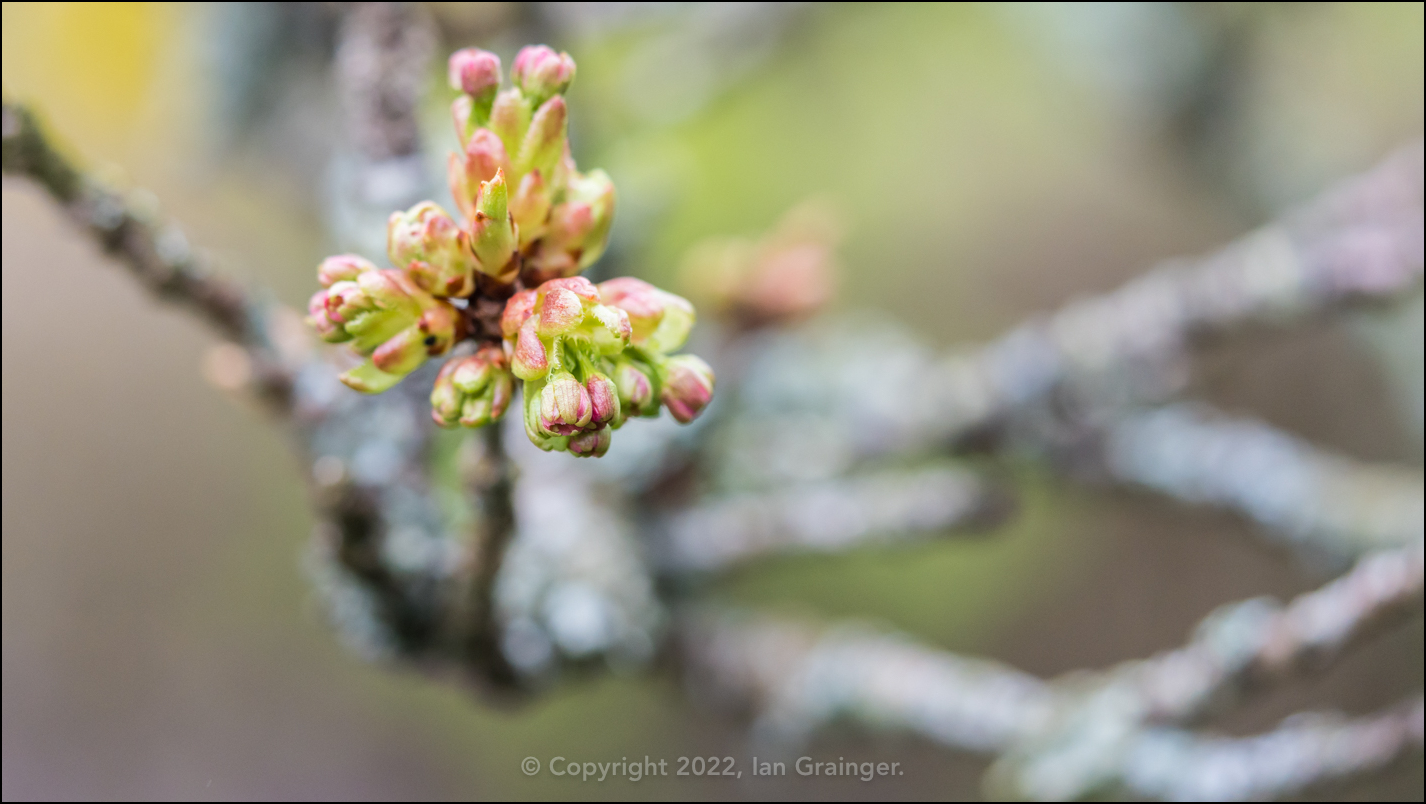 Budding Cherry Tree - March 2022
Meanwhile, the Cherry (Prunus) tree blossom buds continued to develop, and it wouldn't belong before they were ready to burst open.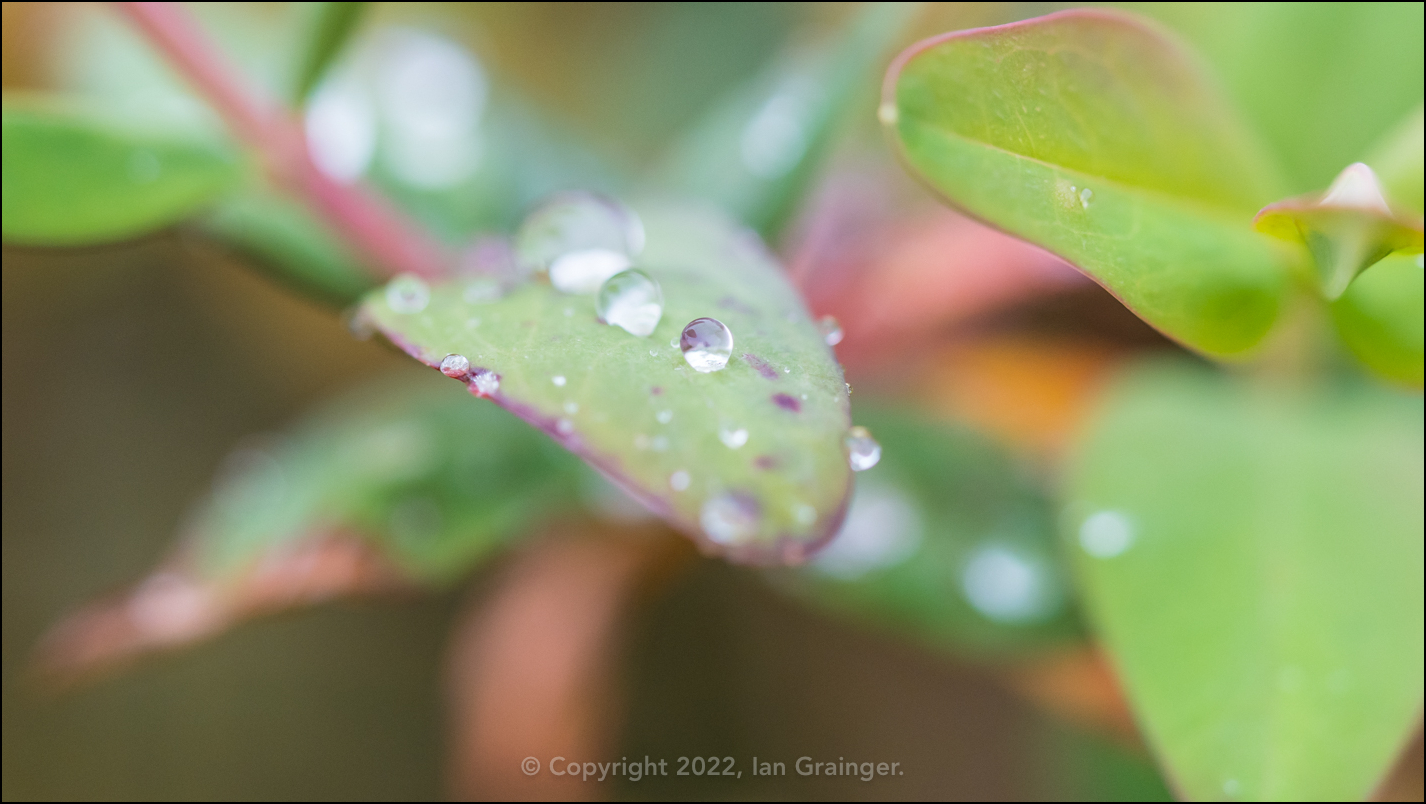 Raindrop - March 2022
With all of the rain about, I couldn't resist tracking down some raindrops to point my camera at. This particular one was tiny, and I was very impressed by the job that the autofocus and image stabilisation systems of my new camera did to keep focus on the raindrop as my hands inevitably shook as I tried to keep a steady stance.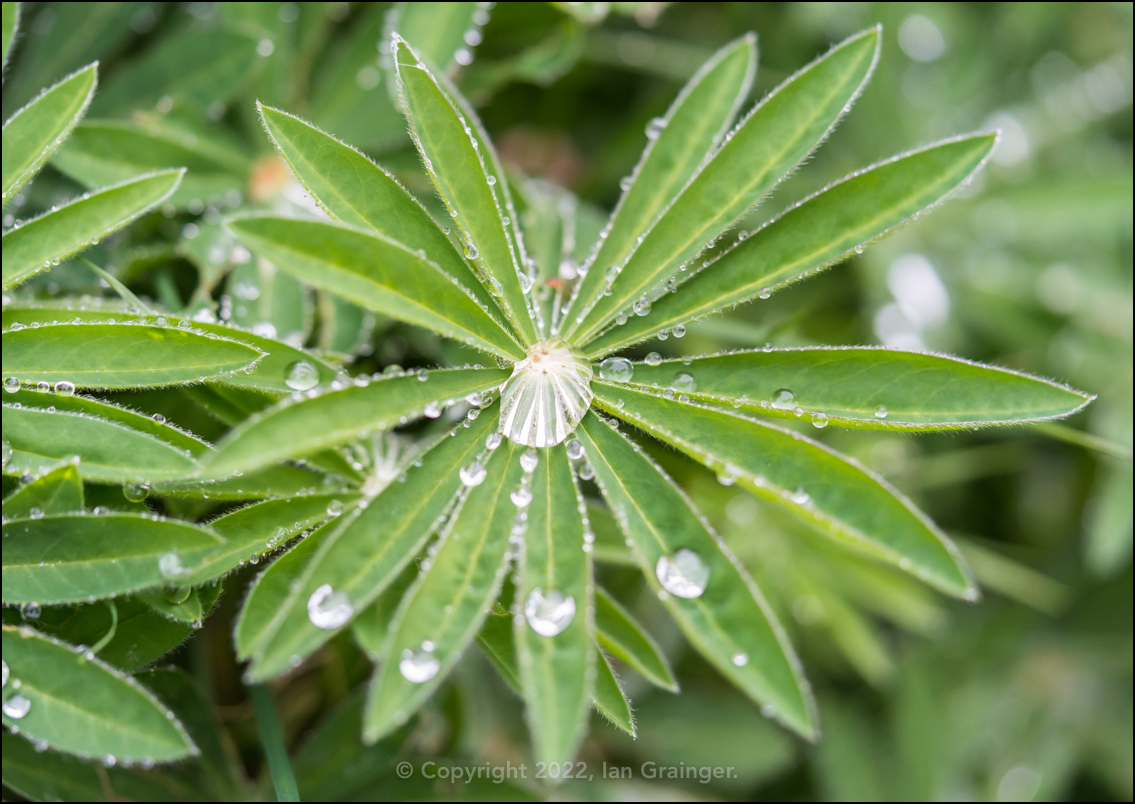 Wet Lupin Leaf - March 2022
The Lupins (Lupinus) had emerged from their winter break, and were lapping up the raindrops as they collected at the centre of their leafy stems.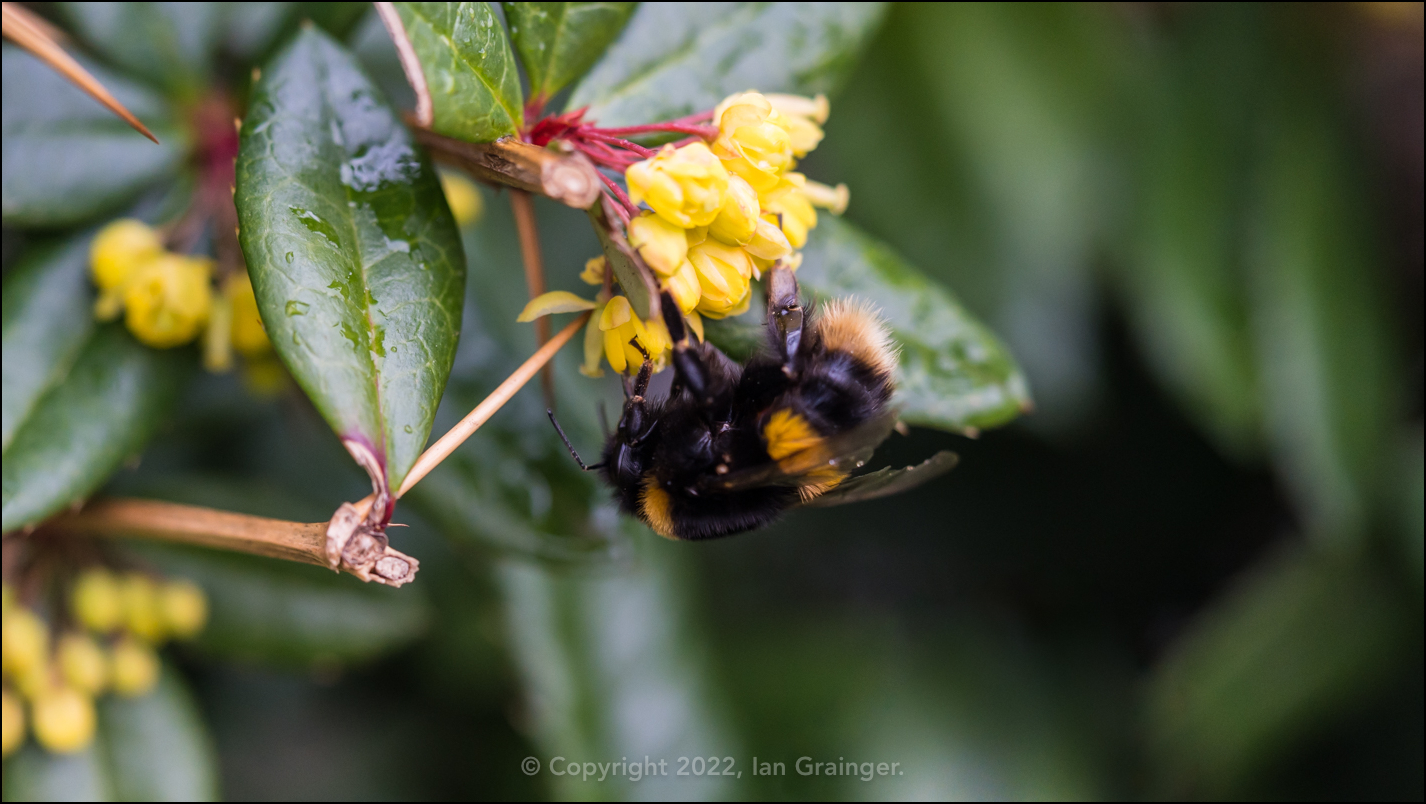 Bumblebee on Berberis - March 2022
Finally, despite the rain, there were a few hardy insects about. This Bumblebee (Bombus) seemed to be thoroughly enjoying the pollen being provided by the Berberis bush.
So this week I went with Amelanchier Blossom as my Image of the Week simply because I was amazed at how the tree had transformed in just a few short days...