Thick Legged Flower Beetle - June 2022
I only had time for a very short photo shoot in dad's garden this week, but was quite pleased with the images I managed to capture.
My favourite was this shot of a Thick Legged Flower Beetle (Oedemera nobilis), which is a female of the species, as it's only the males that sport the thick legs. This one was enjoying the delights of an Oxeye Daisy (Leucanthemum vulgare).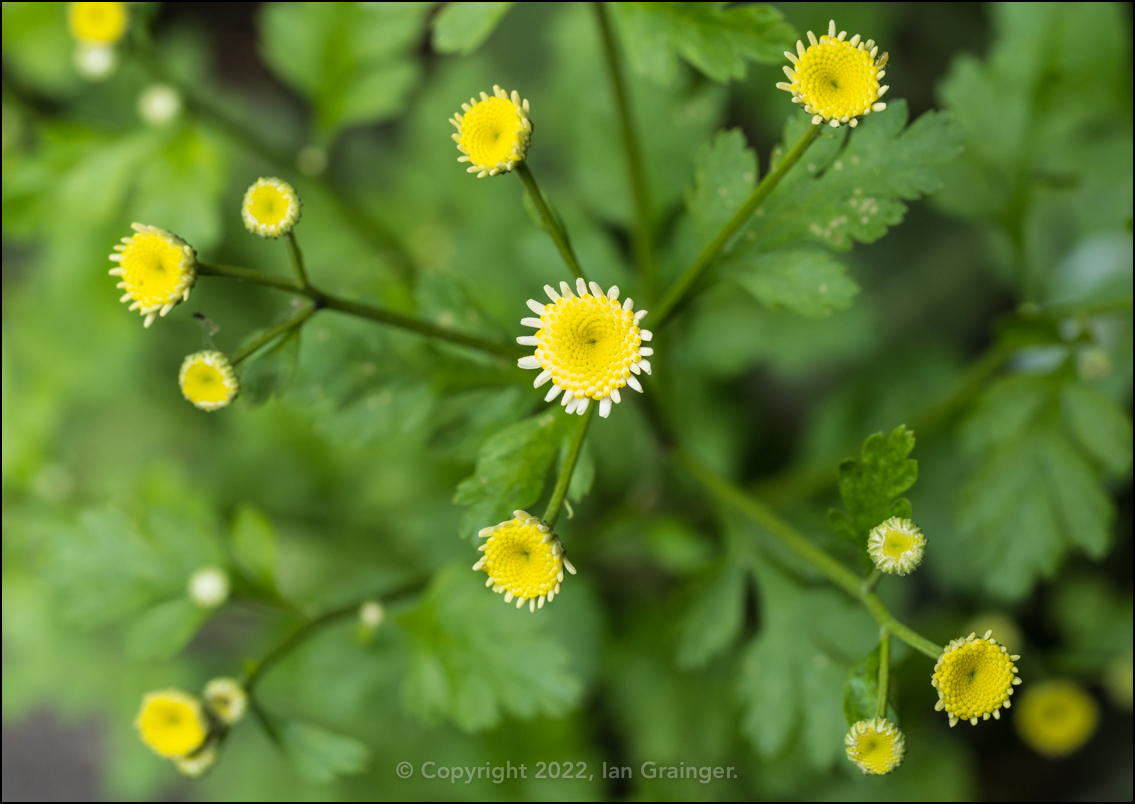 Feverfew - June 2022
It was nice to see that the Feverfew (Tanacetum parthenium) plants were returning for another season, and that there would be plenty of flowers to look forward to when they'd opened up fully.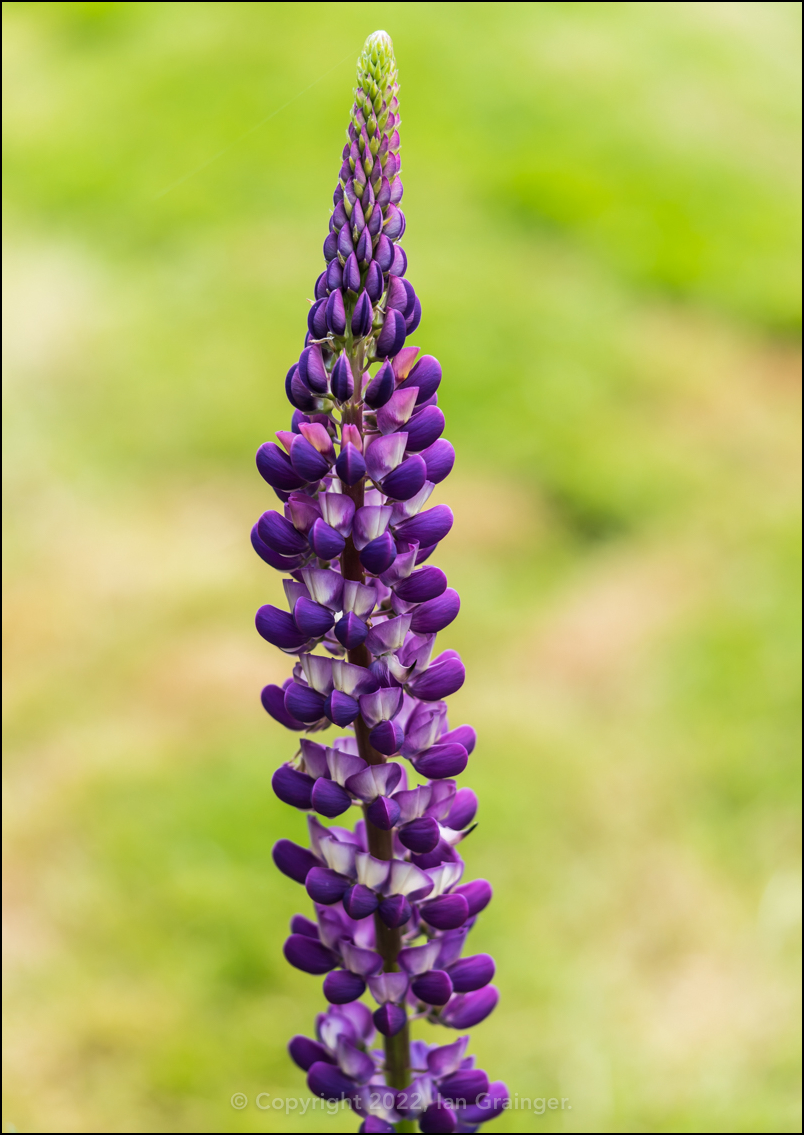 Lupin Flower Spike - June 2022
The Lupin (Lupinus) flower spikes were now in full flow, and this purple one was looking great against the green of the lawn.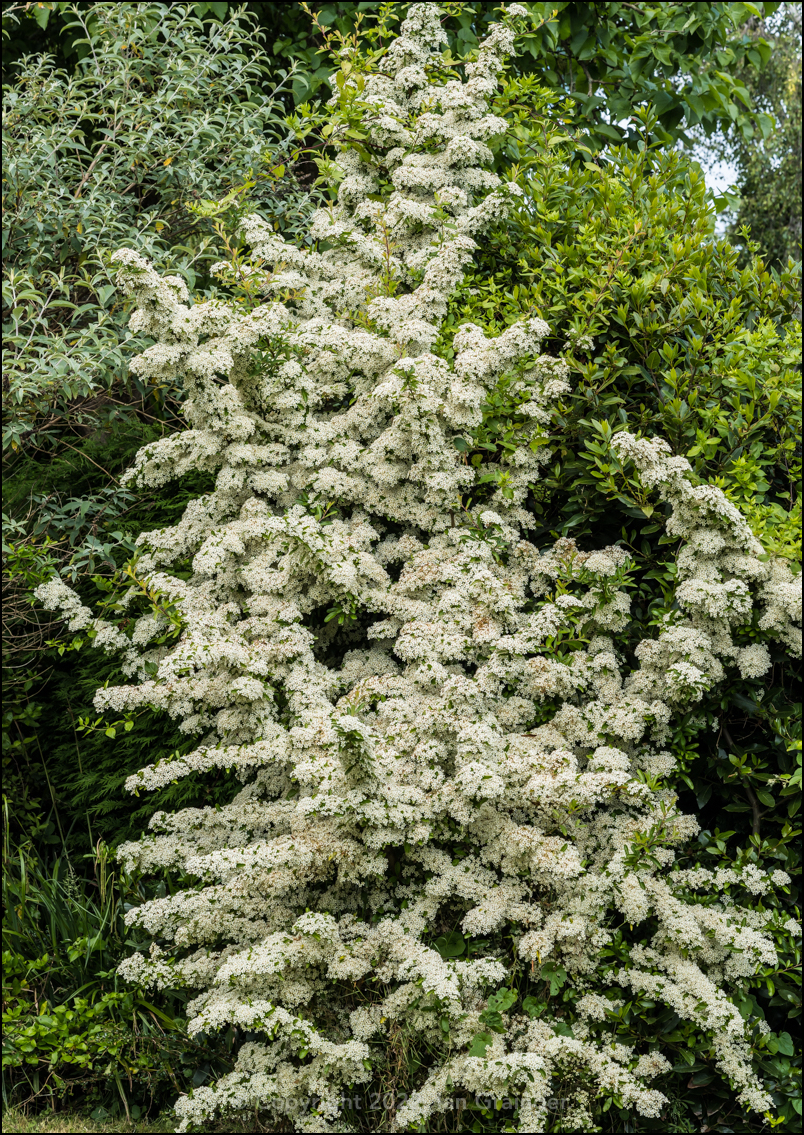 Pyracantha Blossom - June 2022
After a couple of years not looking so spectacular, the large Firethorn (Pyracantha) bush was looking fantastic again.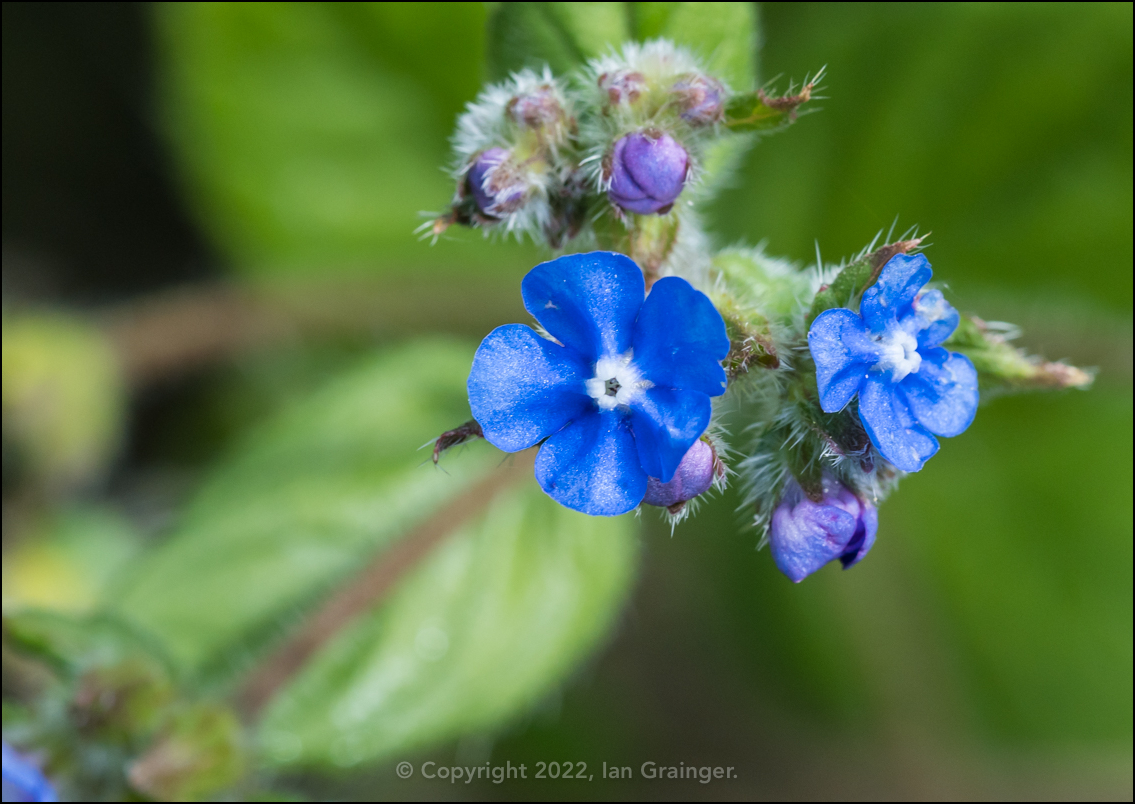 Green Alkanet - June 2022
The Green Alkanet (Pentaglottis sempervirens) plants were still producing little blue blooms, although they had slowed down their flower production in recent weeks.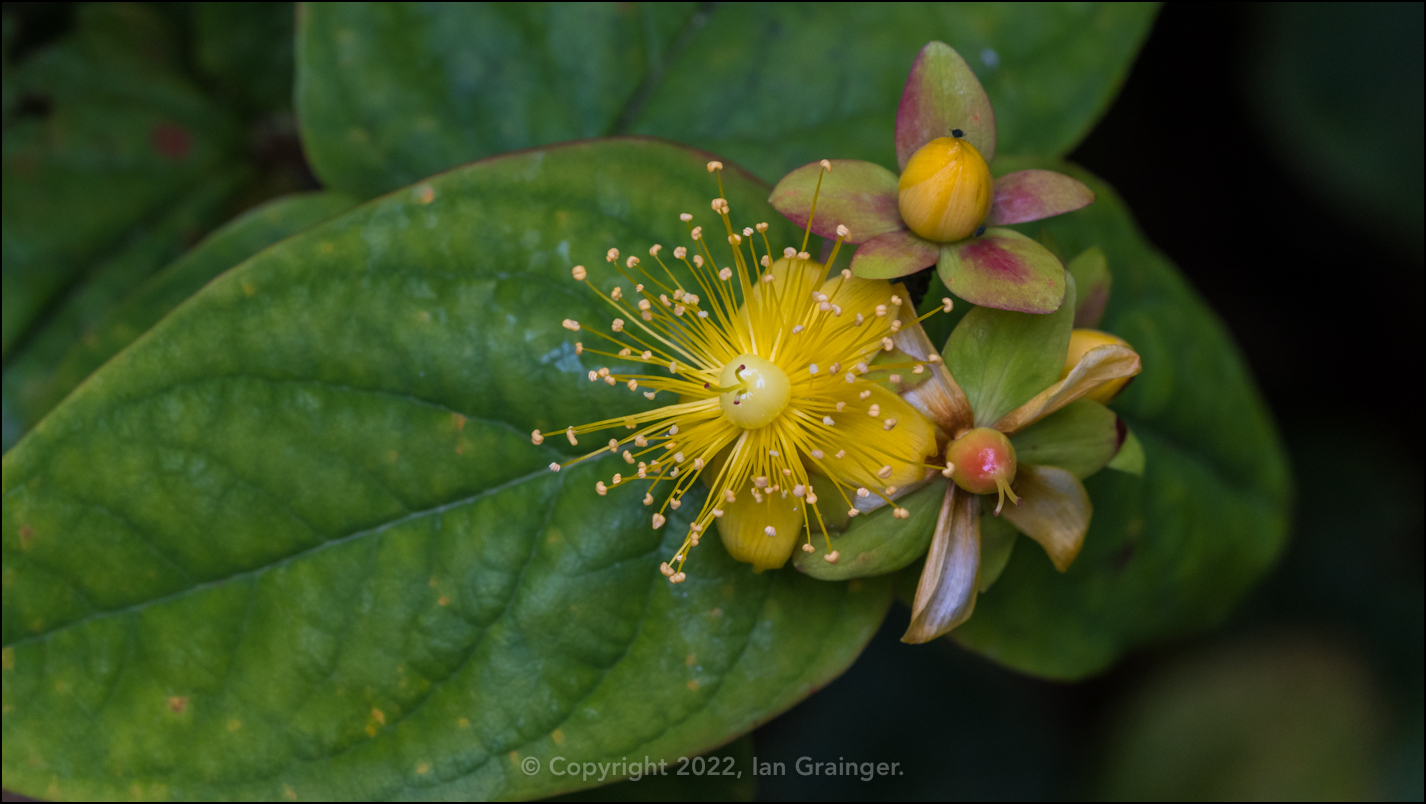 Tutsan Bush - June 2022
The Tutsan (Hypericum androsaemum) bush was showing flowers in multiple stages at the moment, with this branch showing a flower bud, a full bloom, and a flower dying back.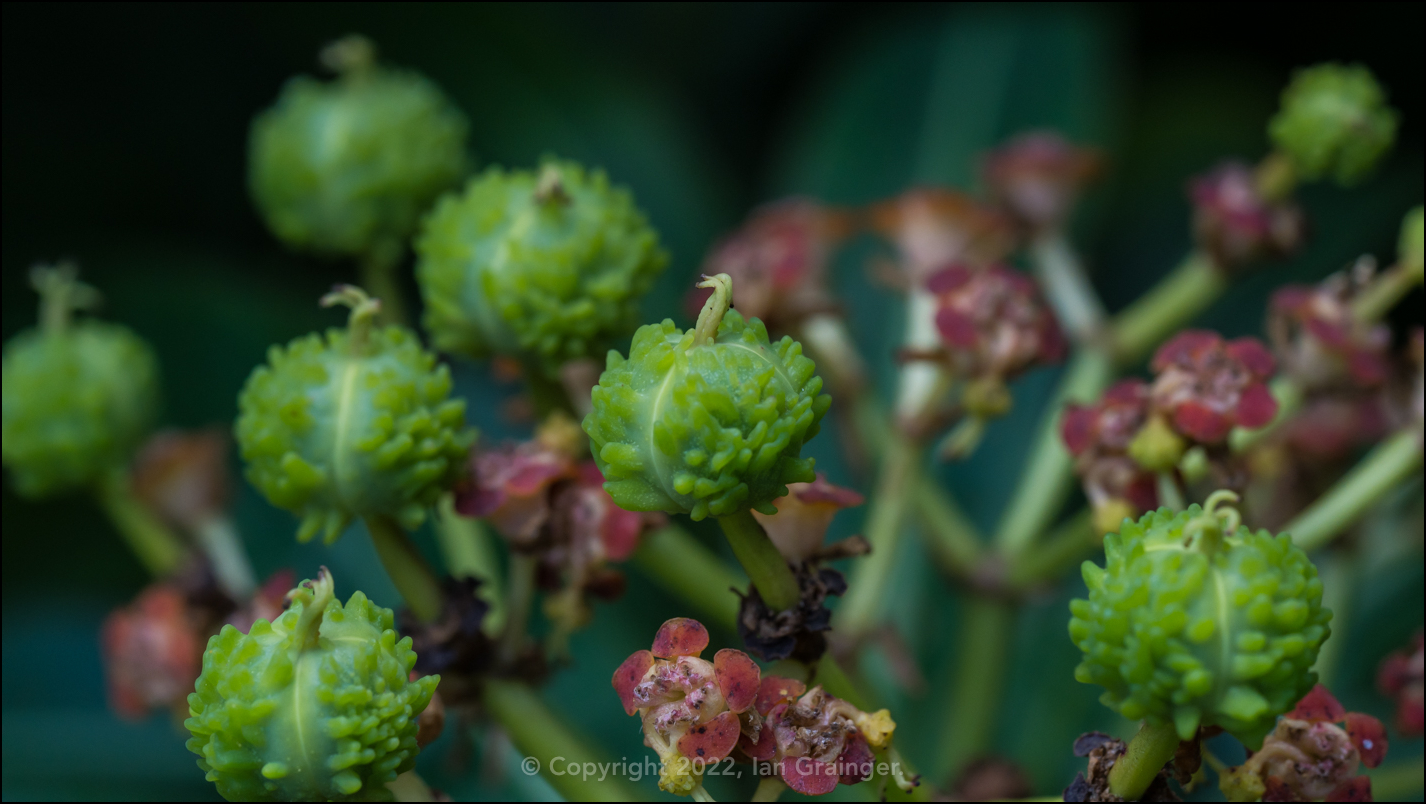 Honey Spurge Seed Pod - June 2022
Finally, the Honey Spurge (Euphorbia mellifera) bush had finished flowering and was now producing plenty of seed capsules.
So this week I went with Thick Legged Flower Beetle as my Image of the Week simply because it had been a couple of years since I'd seen one, so it was nice to see them returning to the garden...