Blooming Clover - June 2022
It was a gorgeous, warm, late spring day for my photo shoot in dad's garden this week, and conditions were near perfect for macro photography.
Any regular followers of my blog will know that I embrace the wildflowers (or weeds) growing in the garden, and at this time of year the White Clover (Trifolium repens) is rampant in the lawns. We don't often give it a second glance, but I think it's rather pretty when viewed close-up.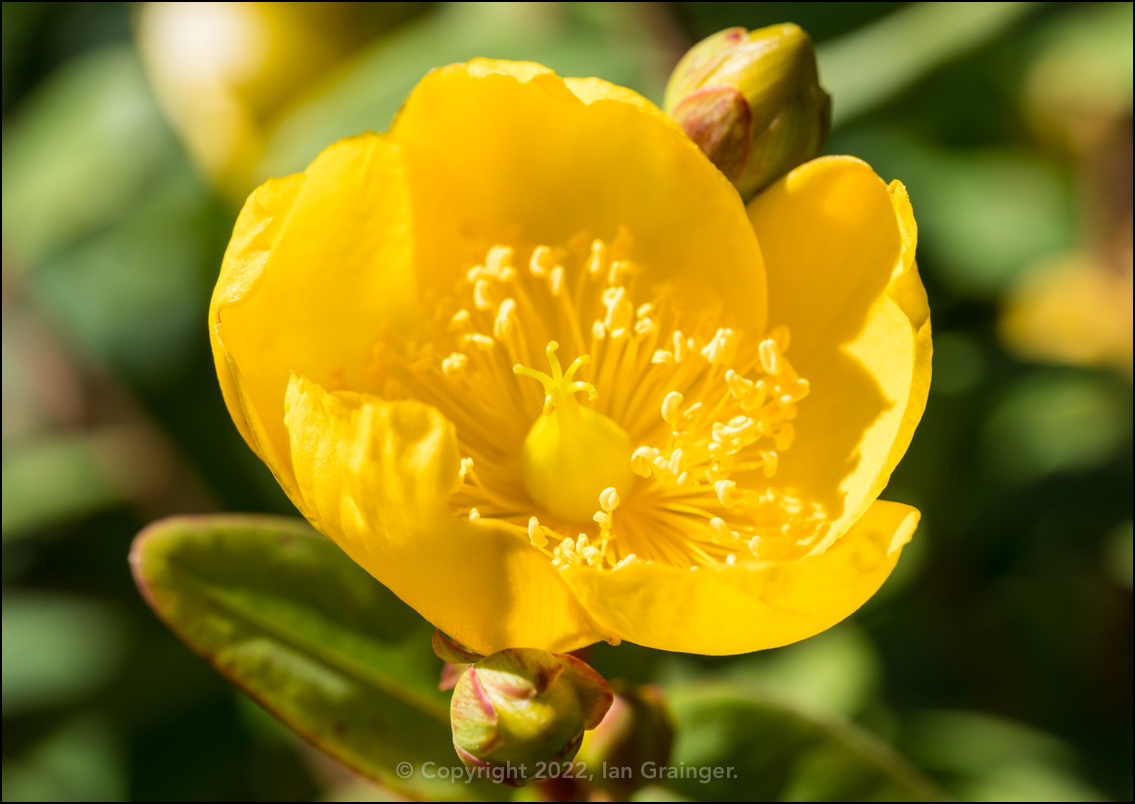 Blooming Hypericum - June 2022
Last week I mentioned that the Hypericum bush would probably be in bloom for my photo shoot this week, and indeed it was!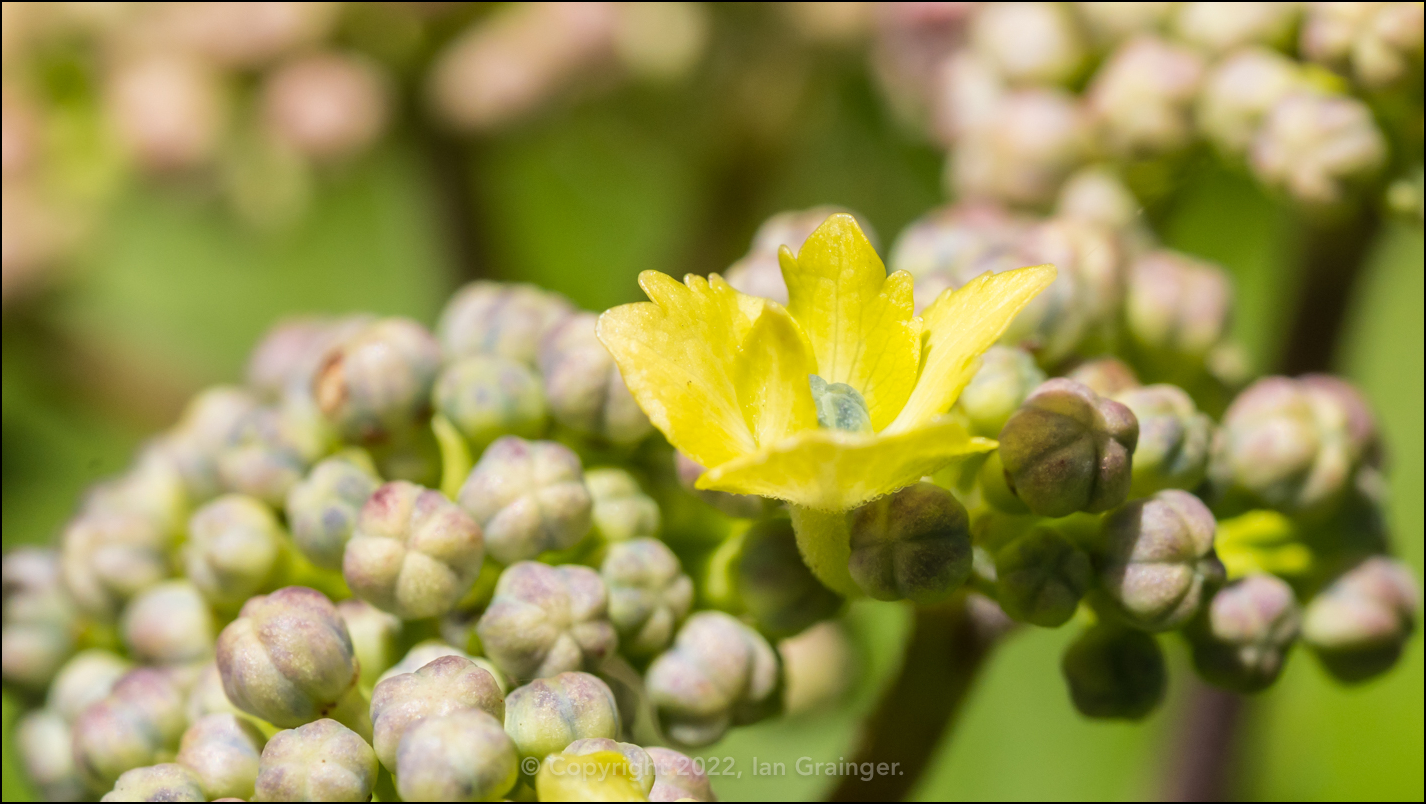 Bracts Bearing Blooms - June 2022
I think this was a first for me, photographing the bracts of a Lacecap Hydrangea (Hydrangea macrophylla) bush as they begin to develop, with the little blue flower bud at their centre.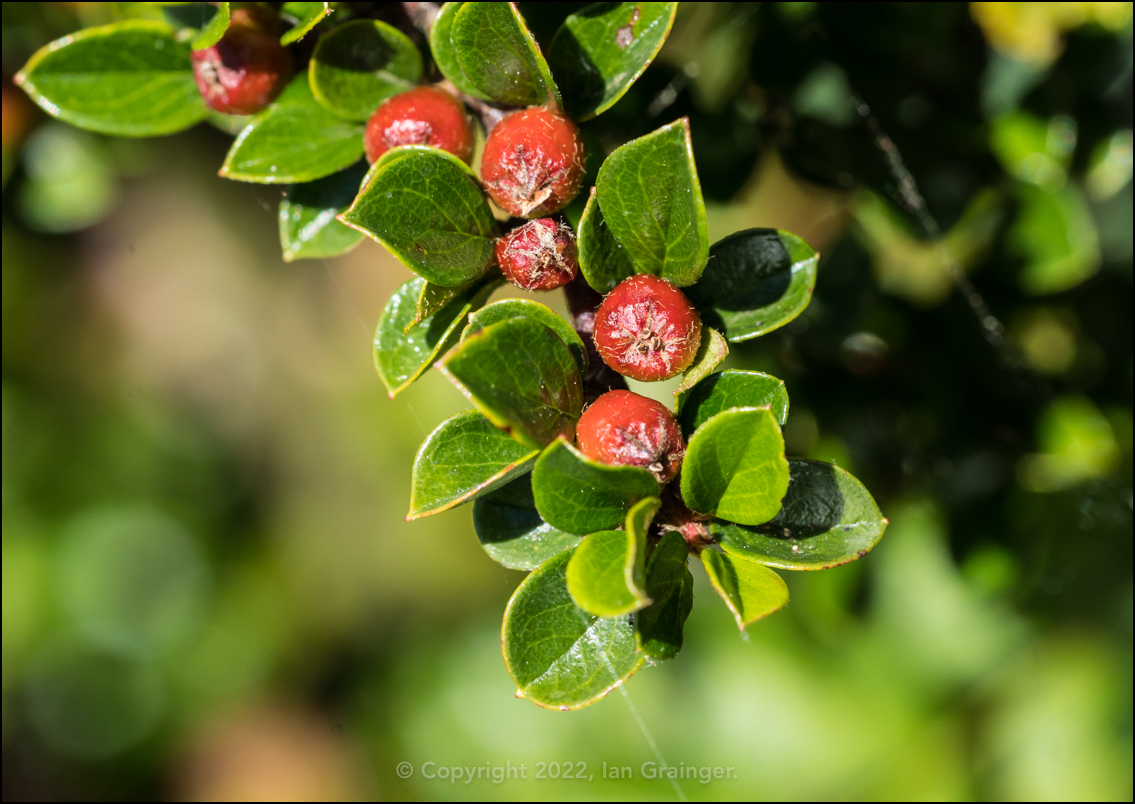 Cotoneaster Bush - June 2022
The Cotoneaster bushes had just finished flowering and were beginning to develop berries. This is what they looked like in their intermediate stage.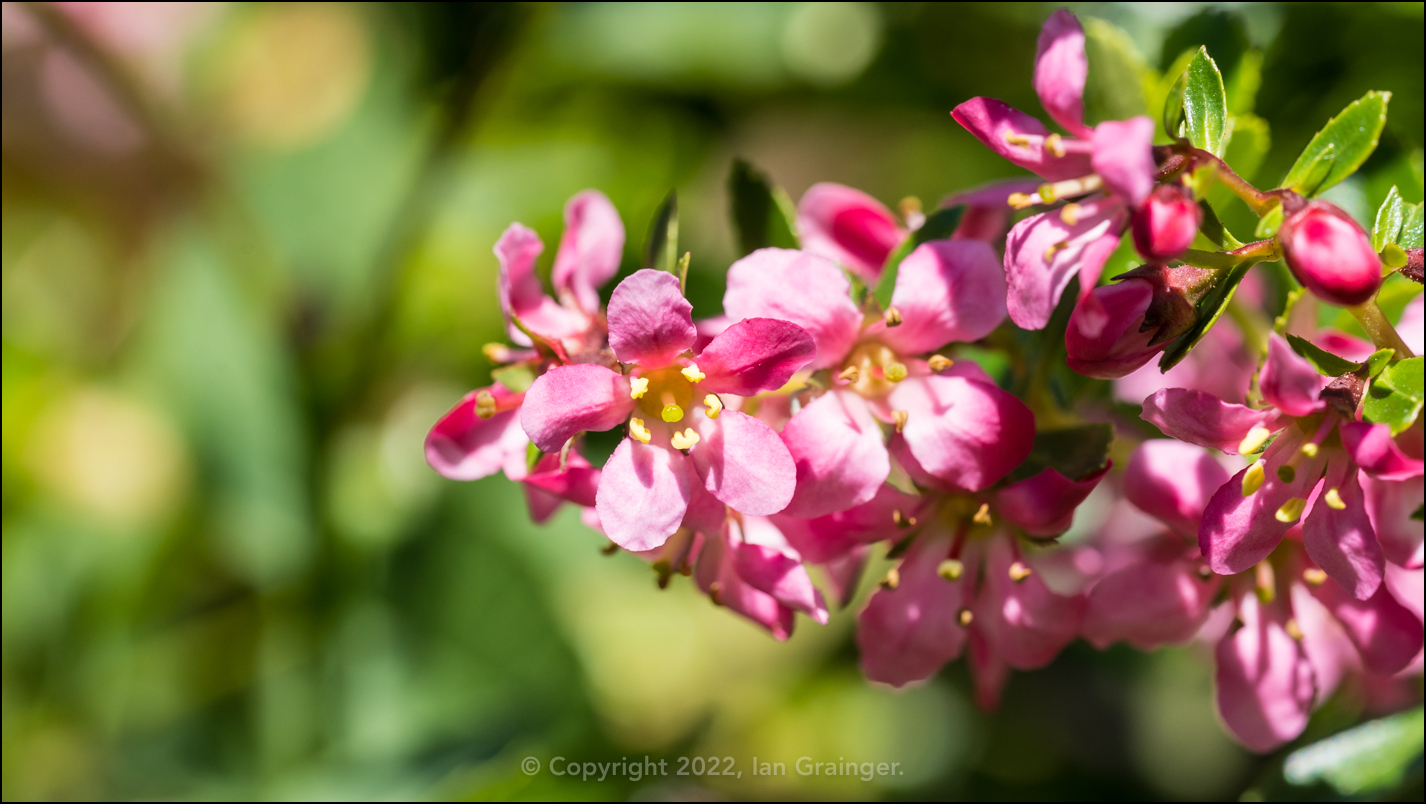 Escallonia - June 2022
The lovely flowers of the Escallonia bush were multiplying, and I found another bush in the garden that I didn't even know existed.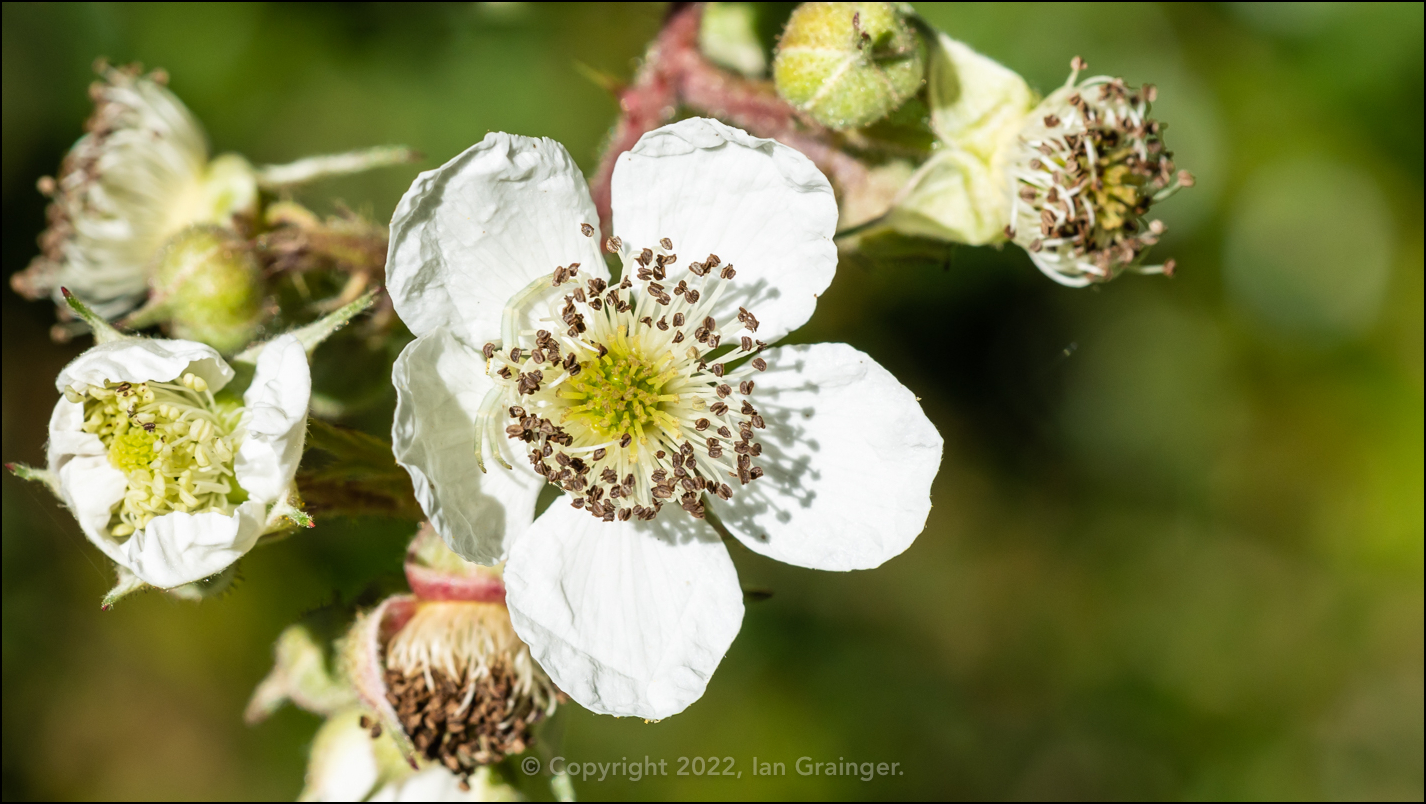 Bramble Bush - June 2022
The Bramble (Rubus fruticosus) bushes, on the other hand, were all over the place, and while the flowers were pretty, and attracted lots of insect attention, the thorny branches were a real pain to deal with.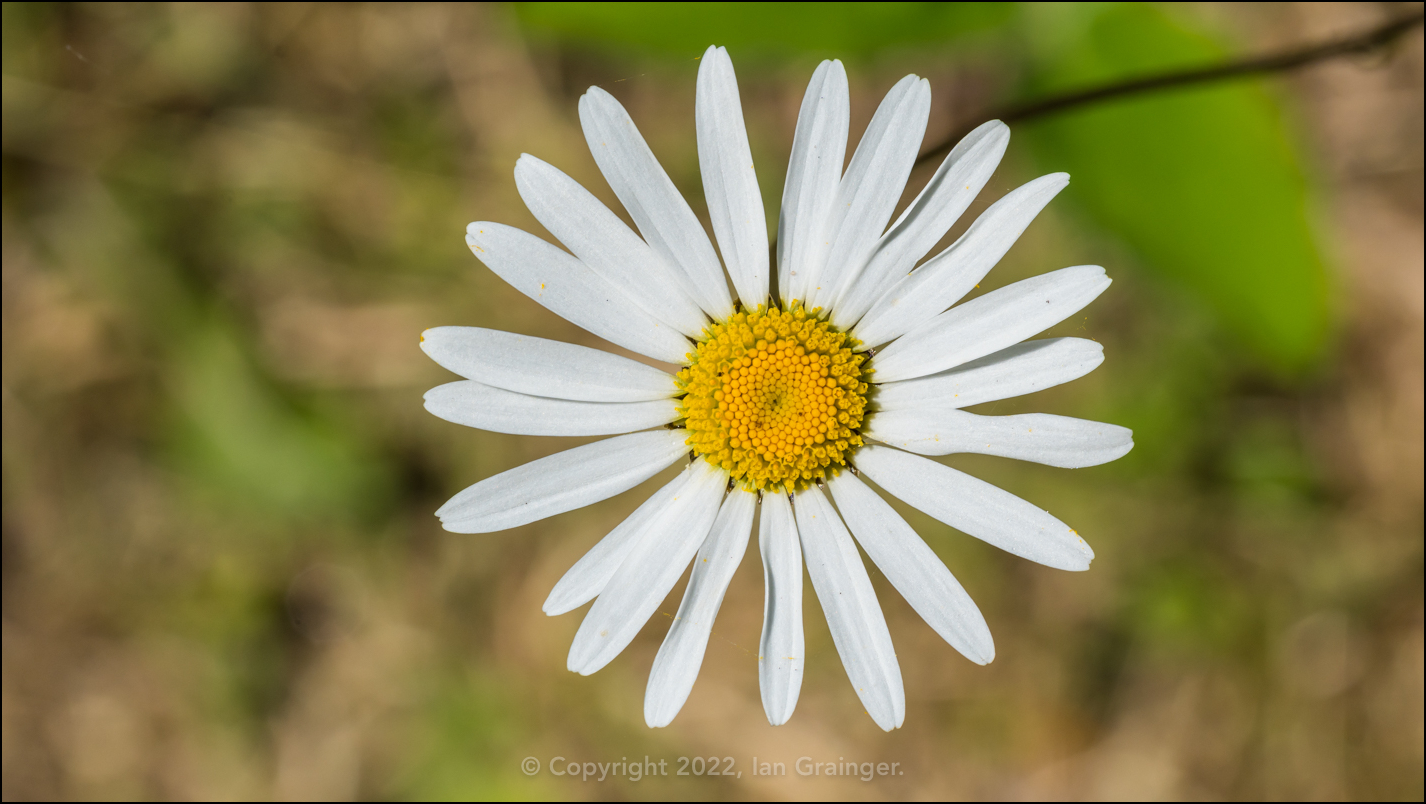 Oxeye Daisy - June 2022
Oxeye Daisy (Leucanthemum vulgare) blooms were now everywhere, and were also attracting lots of attention from the insect population.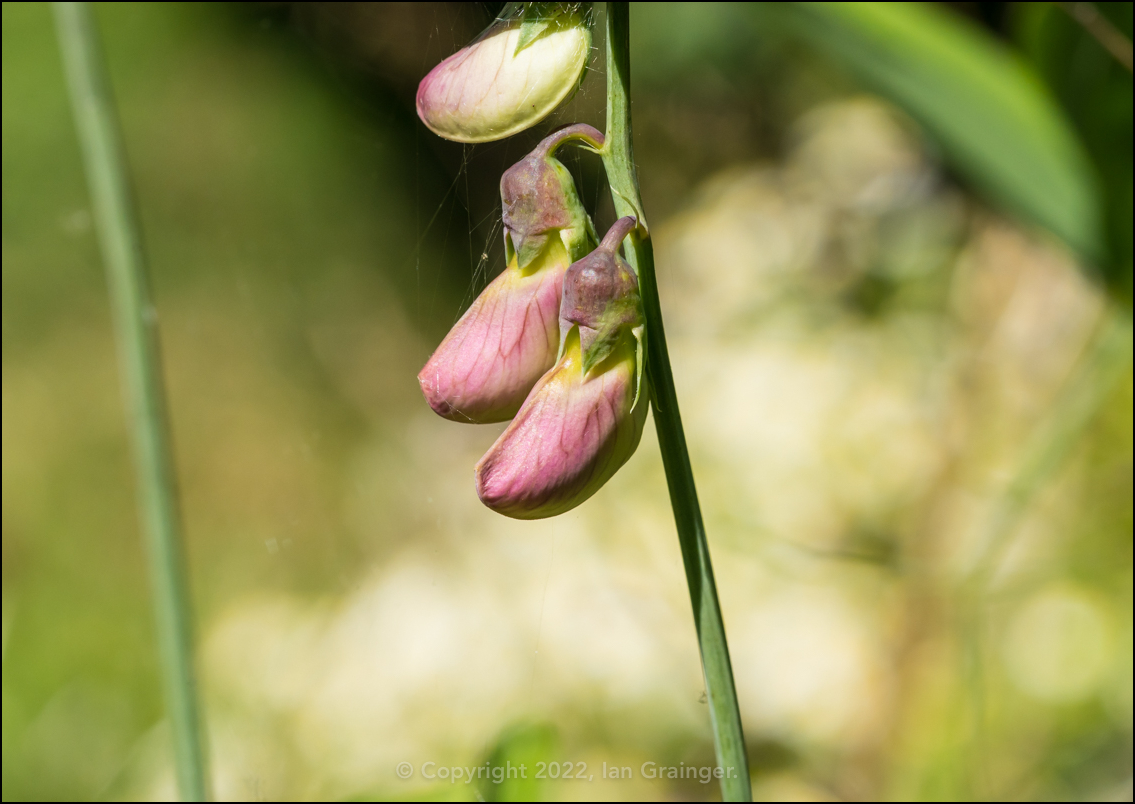 Sweet Pea Surprise - June 2022
I was quite surprised to see some Sweet Pea (Lathyrus odoratus) flower buds already, as they're a plant I usually associate with flowering into the late autumn, not late spring.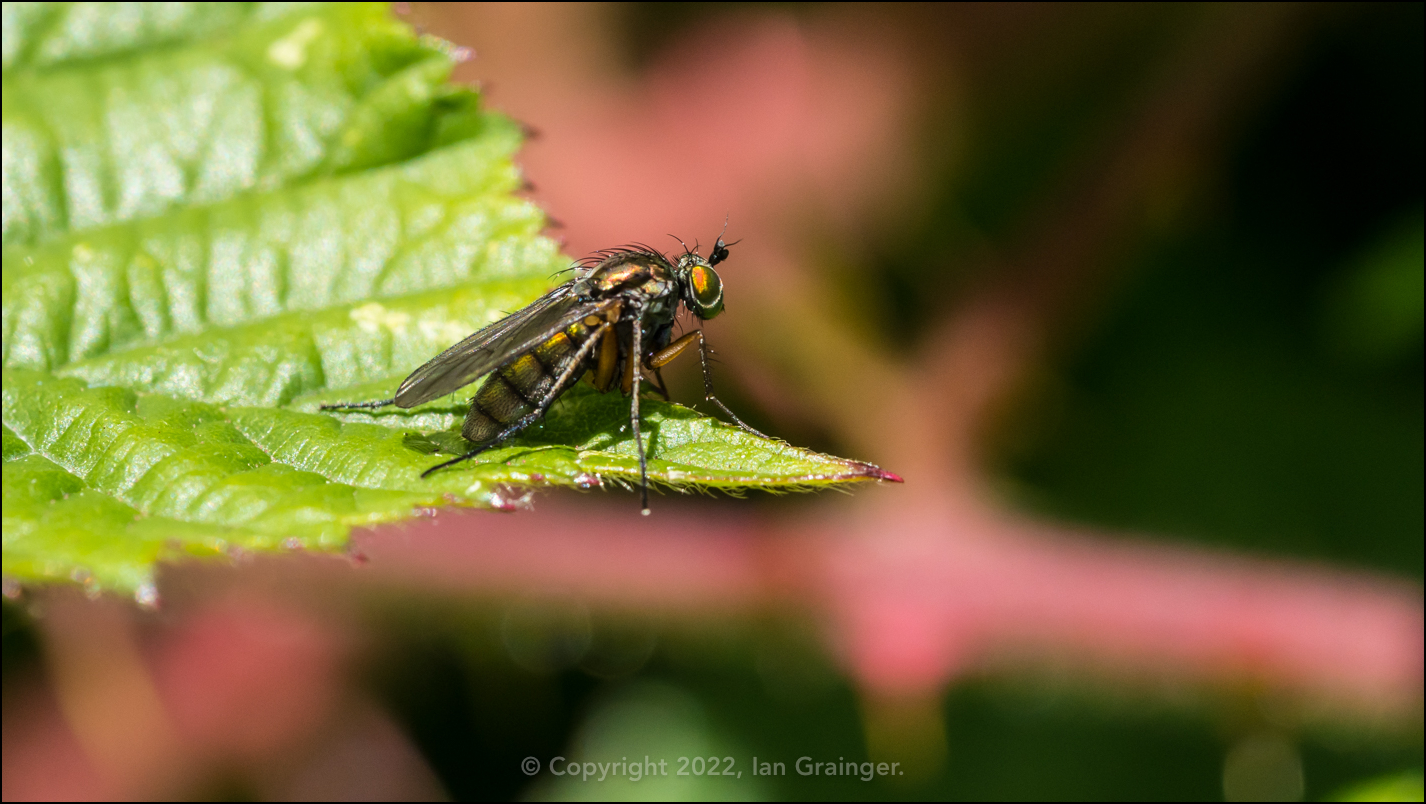 Resting Fly - June 2022
Considering the near perfect conditions for macro photography, it was also perfect for insects. However, the only subjects I could find to photograph were this unknown species of hairy Fly (Diptera)...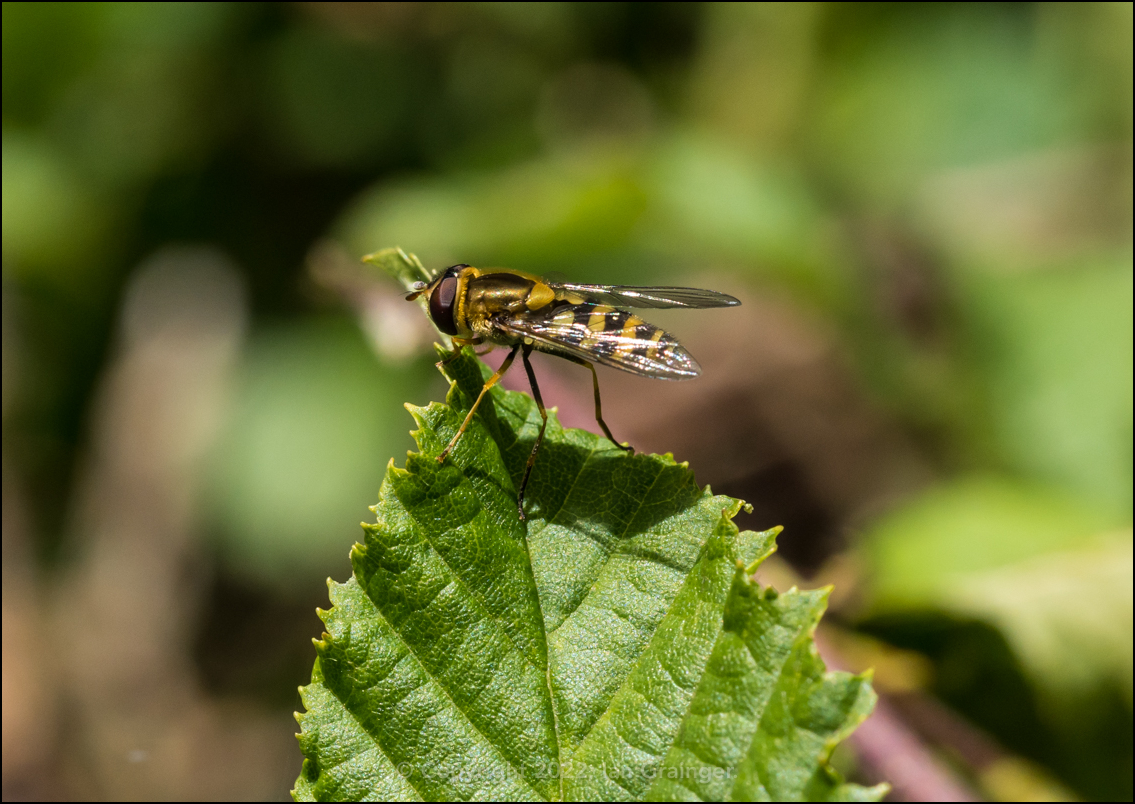 Resting Hoverfly - June 2022
...and this unknown species of Hoverfly (Syrphidae). There should have been loads of Beetles, Butterflies, Damselflies and even some Dragonflies about, but they all eluded me.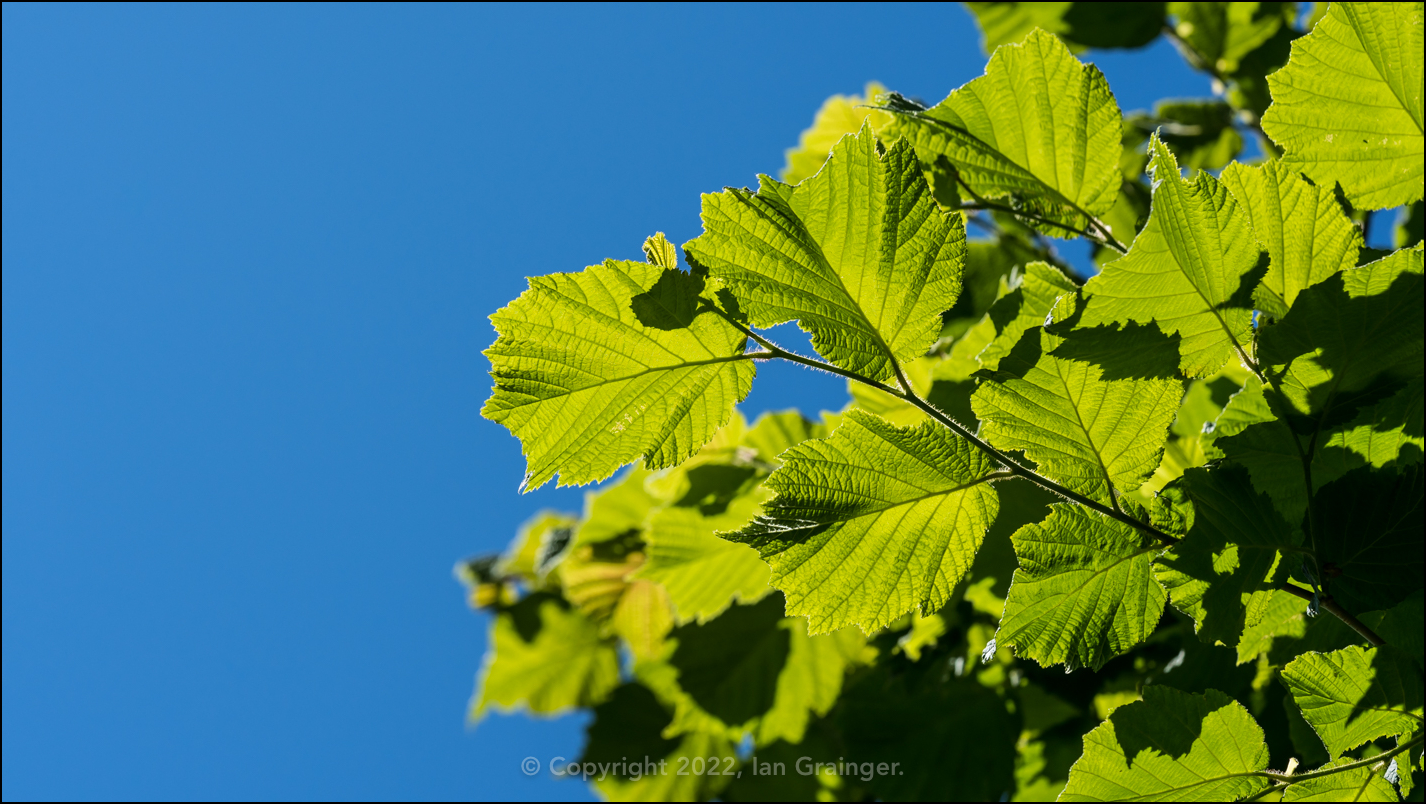 Blue Sky, Green Leaves - June 2022
Finally, it was a shame not to look up and take in the wonderful blue sky, especially when the leaves of the Corkscrew Hazel (Corylus avellana 'Contorta') tree looked so good against it.
So this week I went with Blooming Clover as my Image of the Week simply because I thought I should highlight the beauty of this common weed...