Field Grasshopper - June 2022
It was another absolutely gorgeous day for my photo shoot in dad's garden this week, and I finally found some insect buddies to photograph.
My favourite was this Common Field Grasshopper (Chorthippus brunneus), which was kind enough to sit still for long enough for me to get a decent shot of it.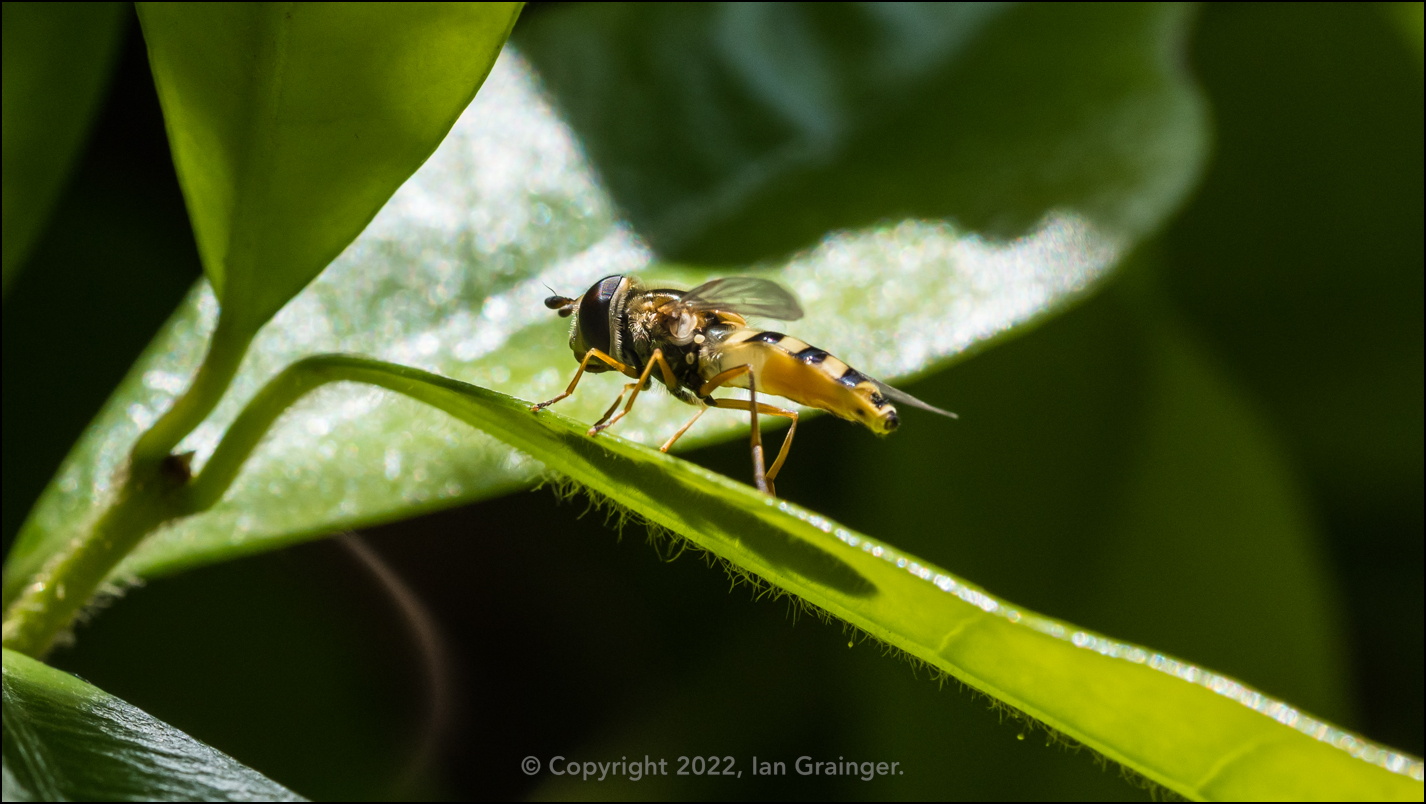 Me and My Shadow - June 2022
I also rather liked this shot of a Hoverfly (Syrphidae) as it sunned itself on a leaf, and I particularly liked that you could see its shadow on the underside of the leaf.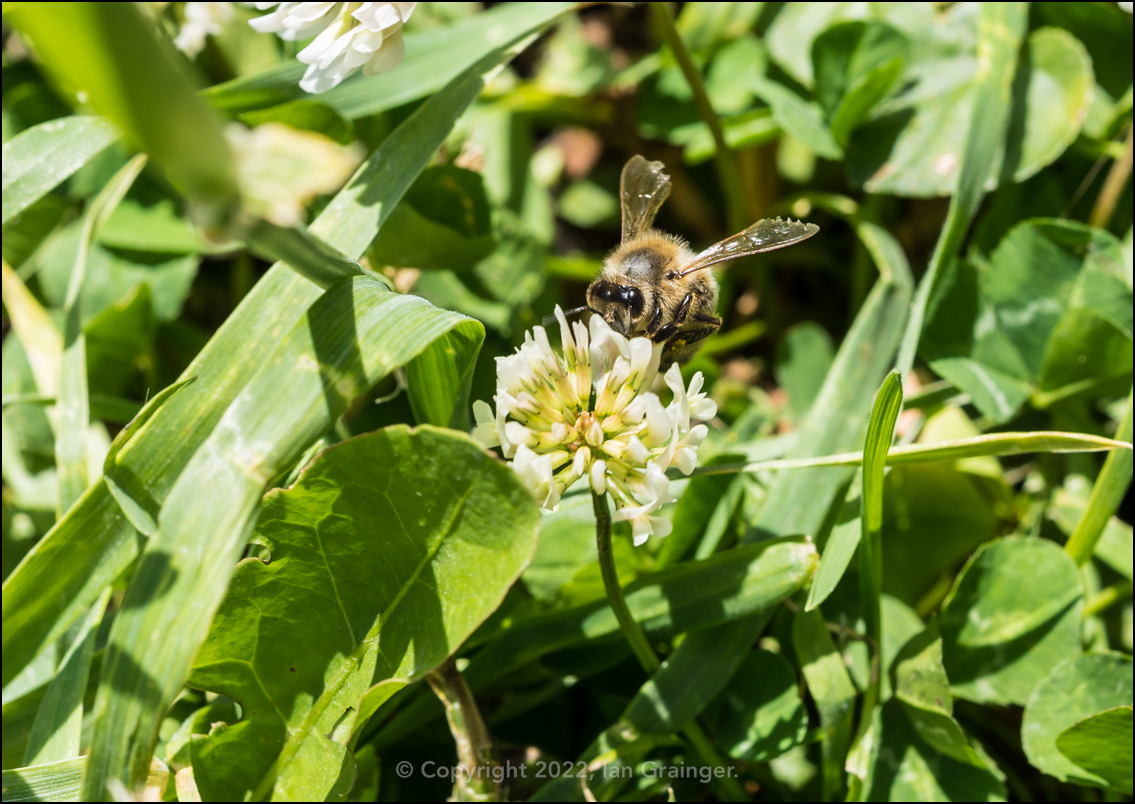 Honey Bee in Clover - June 2022
This Honey Bee (Apis mellifera) seemed to be enjoying the delights of some White Clover (Trifolium repens) as it made its way around several plants growing in the garden lawn.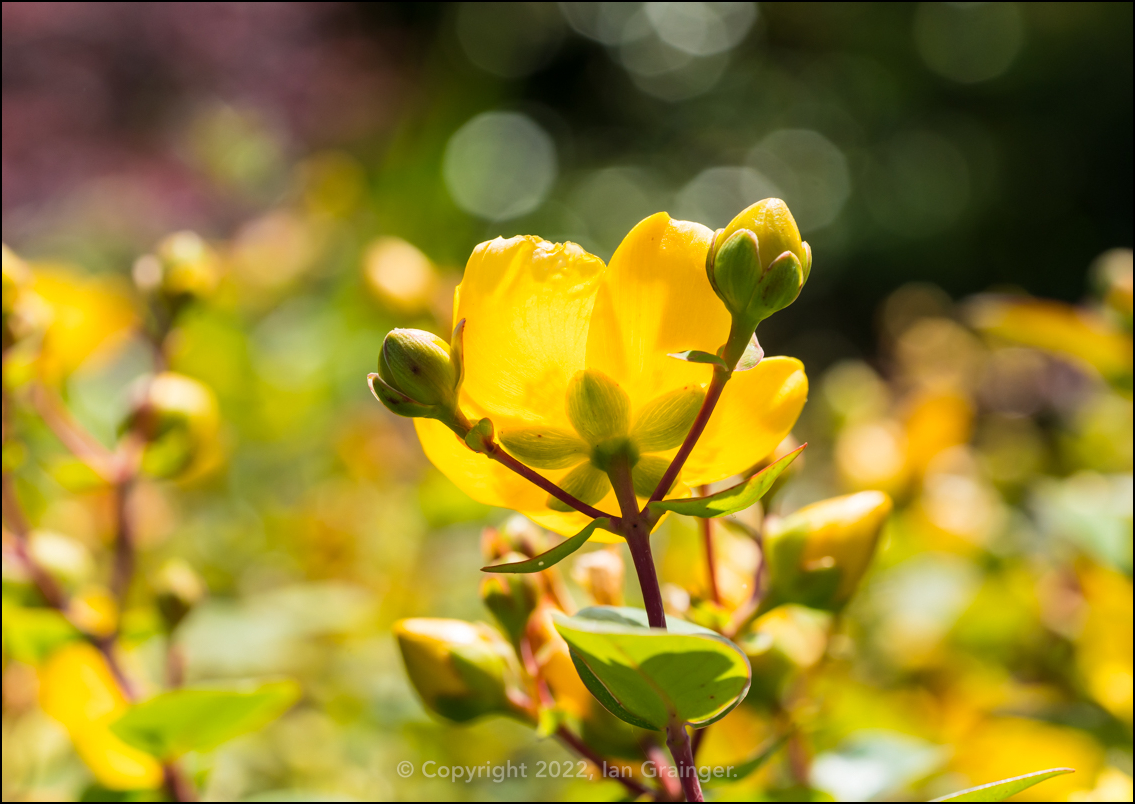 Hypericum - June 2022
The Hypericum was looking fantastic in the sunshine as it made its way through a garden hedge. I particularly liked this view from behind one of the flowers.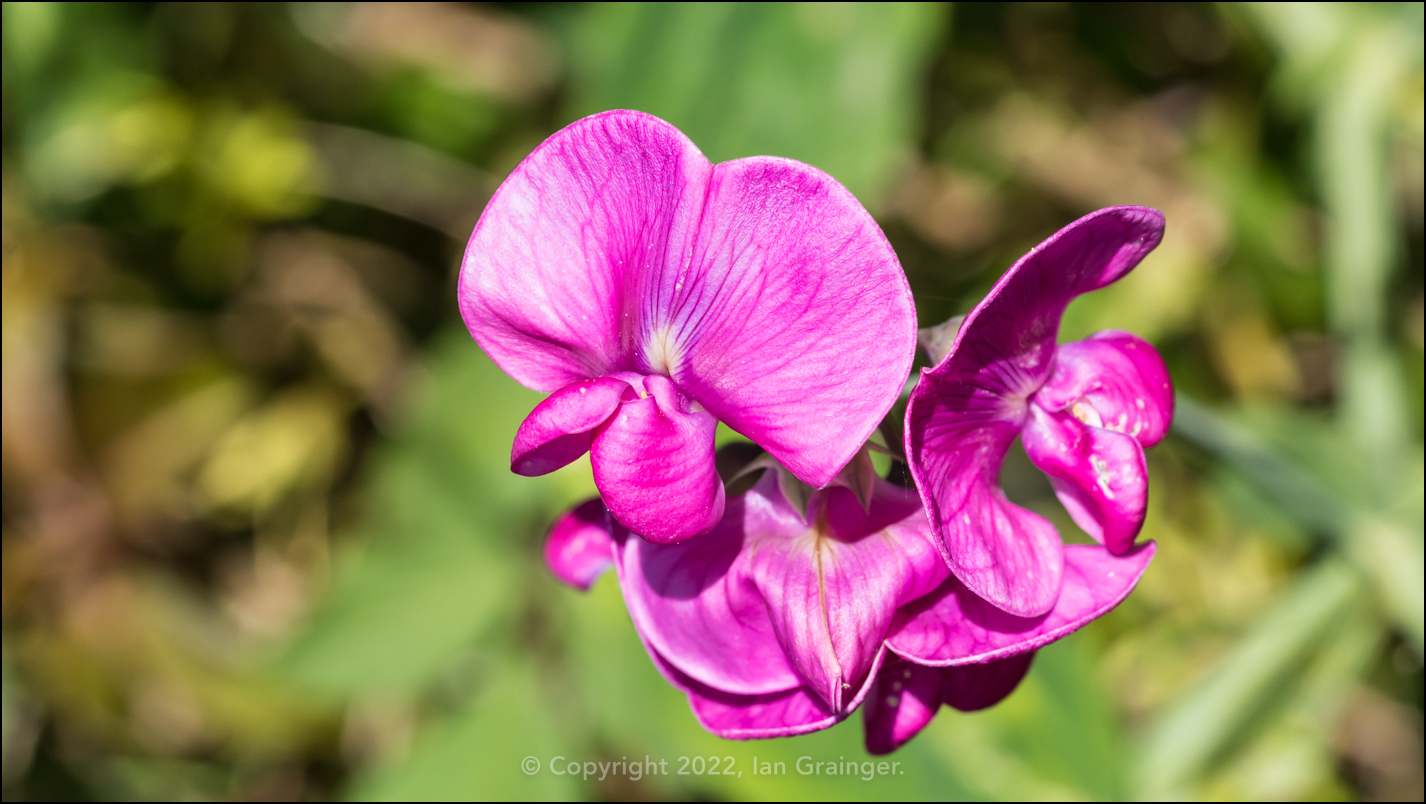 Sweet Pea - June 2022
Last week I photographed some early Sweet Pea (Lathyrus odoratus) flower buds, and they'd taken no time at all to open up into these lovely magenta coloured blooms.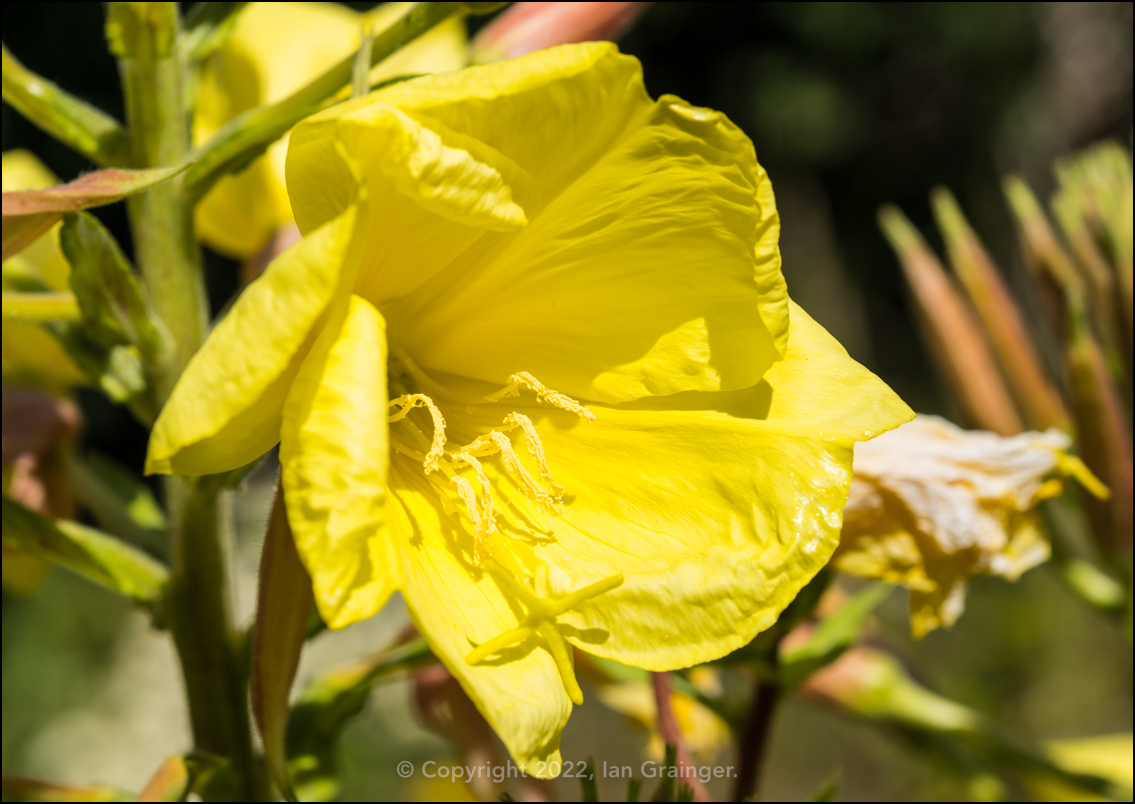 Evening Primrose - June 2022
Another new plant to have flowered this week were the Evening Primroses (Oenothera biennis), which had come out of nowhere.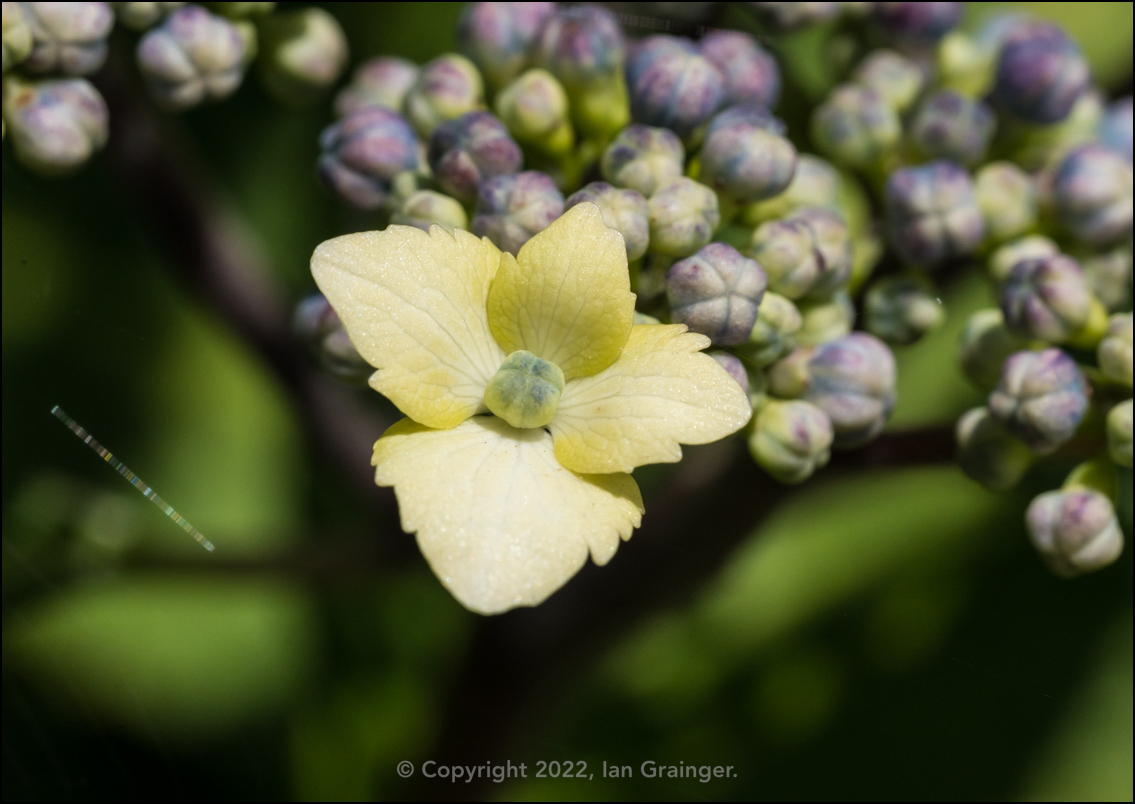 Bract with Bloom - June 2022
I continued to monitor the Lacecap Hydrangea (Hydrangea macrophylla) bracts and blooms as they continued their development into flowering.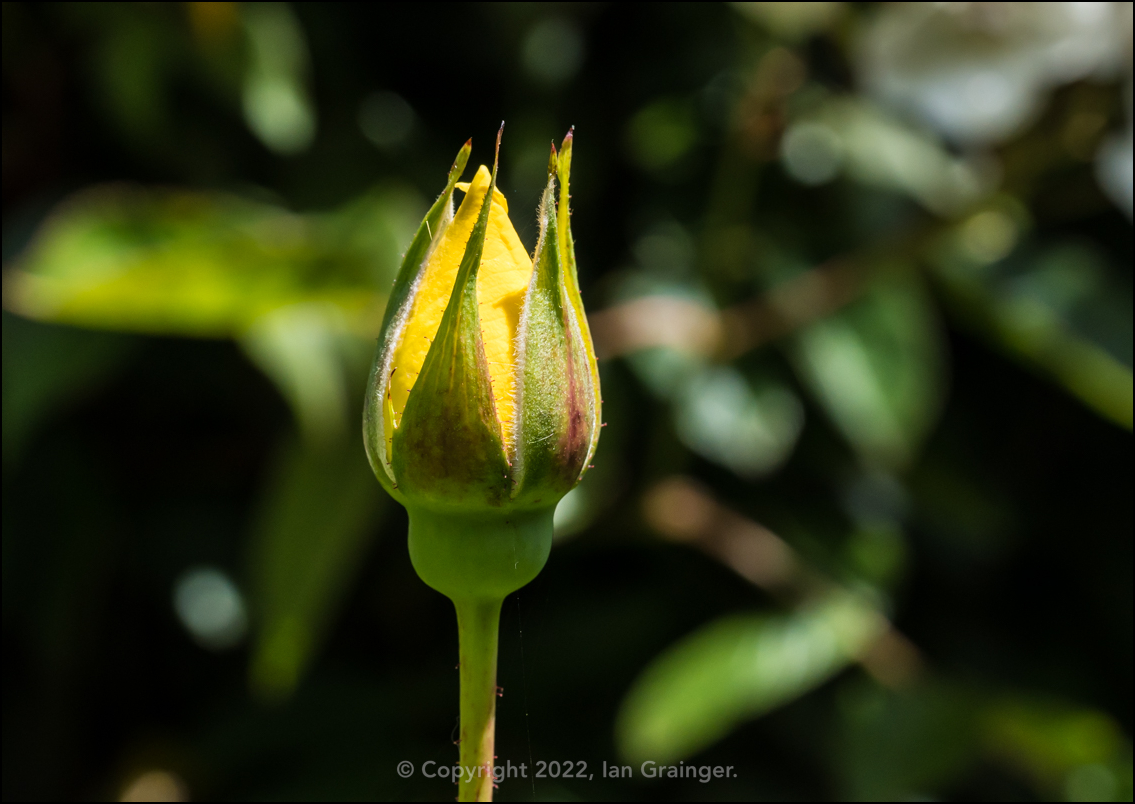 Rose Peace Bud - June 2022
Finally, Rose (Rosa) 'Peace' was beginning to generate flower buds again, and would hopefully be in full bloom by this time next week.
So this week I went with Field Grasshopper as my Image of the Week simply because it was nice to grab a photo of an insect other than a Fly or a Hoverfly...