Common Selfheal - June 2022
This week there was mixed weather for my photo shoot in dad's garden, with bright sunshine and blue skies one minute, followed by grey clouds and gloomy conditions the next. The wind was the major problem, and it made macro photography very tricky indeed.
However, I persevered, and was quite pleased to come accross the unusual looking blooms of these Common Selfheal (Prunella vulgaris) plants, sheltering in the grass, well out of the way of the windy conditions.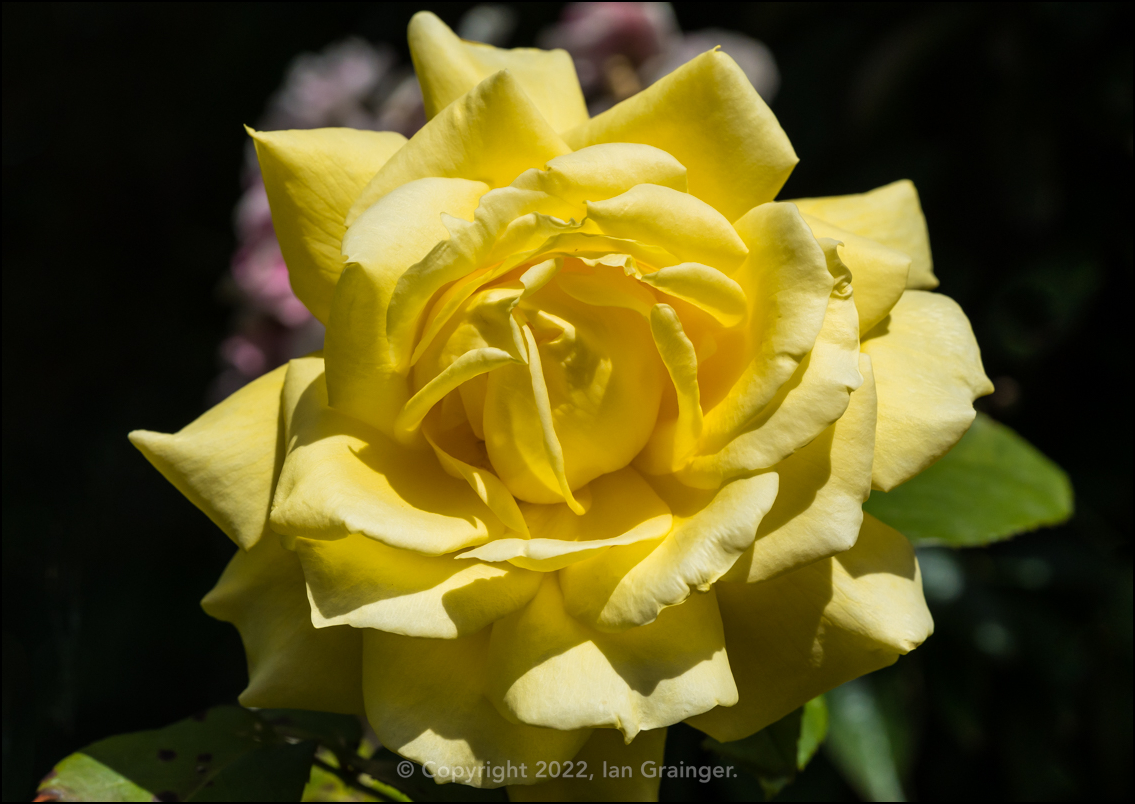 Rose Peace - June 2022
Last week I posted a picture of a Rose (Rosa) 'Peace' flower bud, mentioning that it would hopefully be in full bloom this week. Well here she is in all of her glory!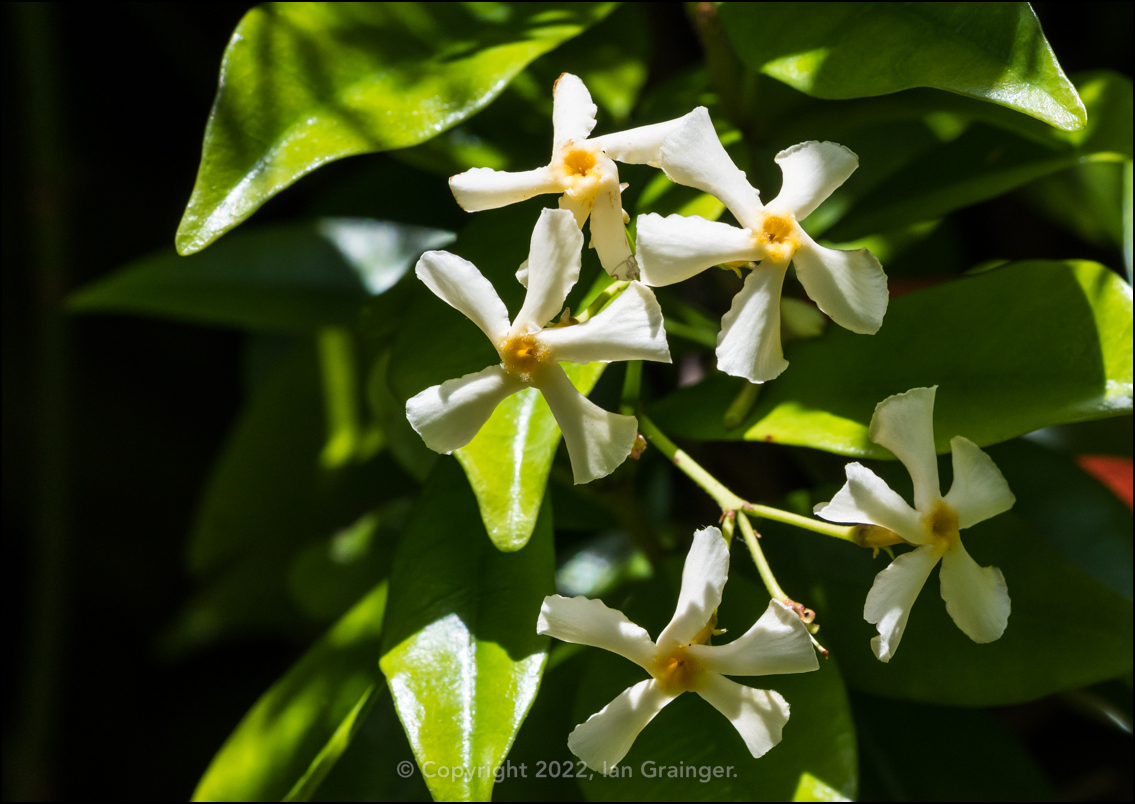 Star Jasmine - June 2022
More new flowers in the garden this week included the distinctively shaped Star Jasmine (Trachelospermum jasminoides) blooms...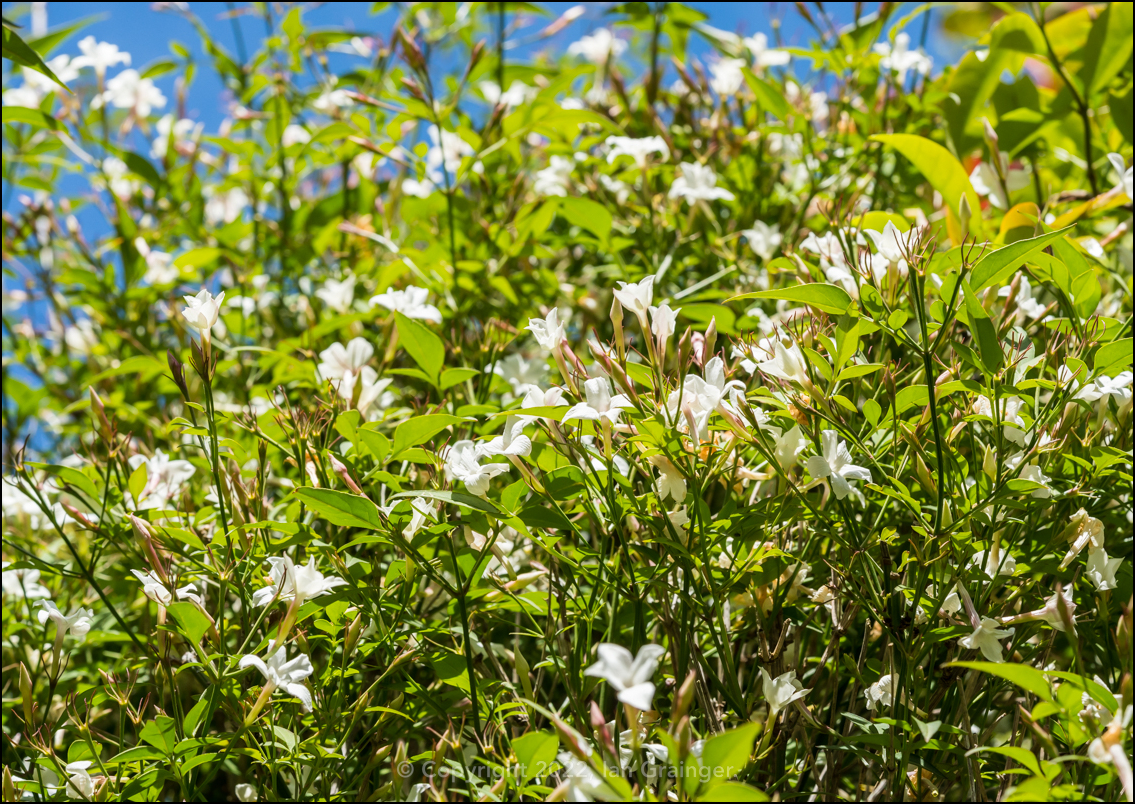 Summer Jasmine - June 2022
...accompanied by the less distinctively shaped Summer Jasmine (Jasminum officinale) blooms.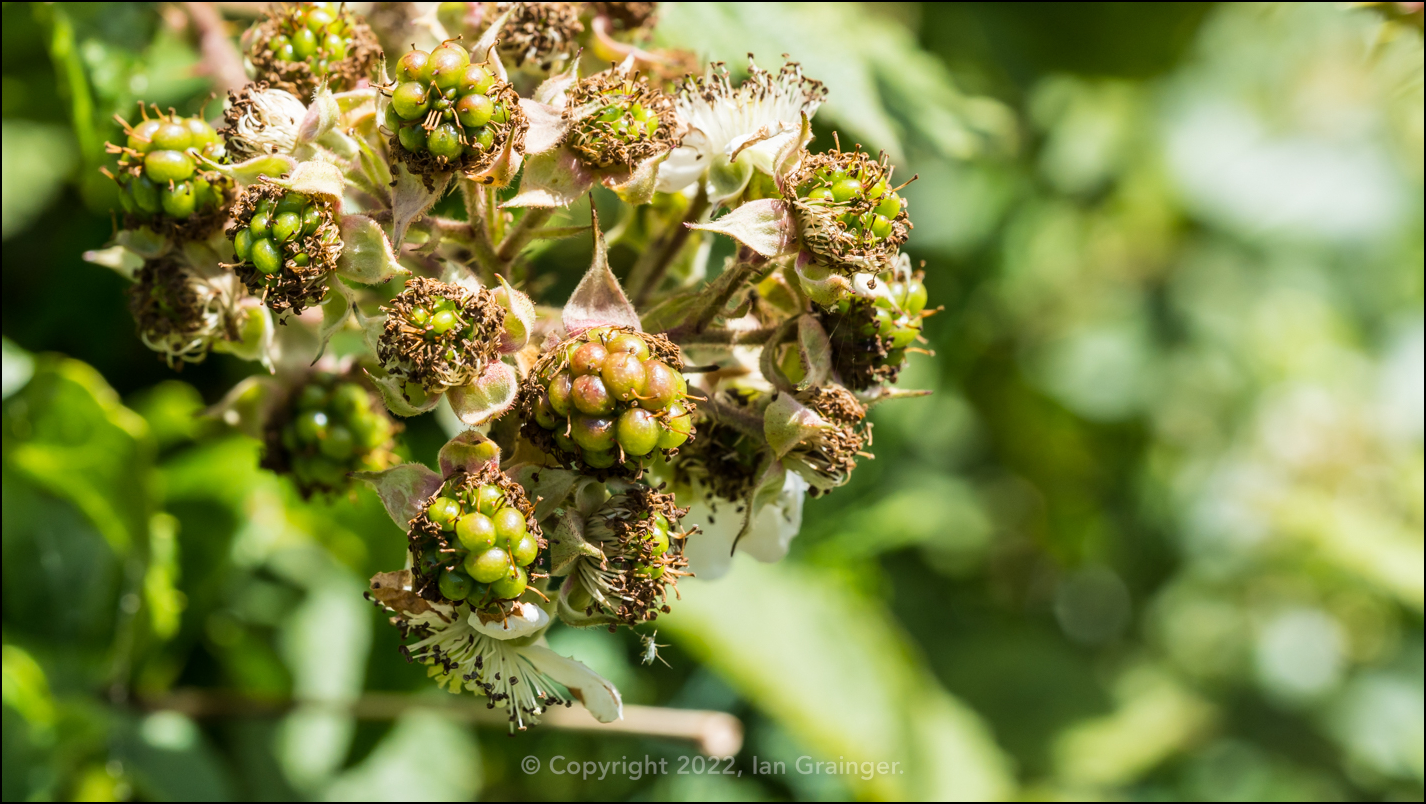 Brambles - June 2022
The first of the Bramble (Rubus fruticosus) bush flowers had already turned into berries, and this little collection was now racing towards ripeness.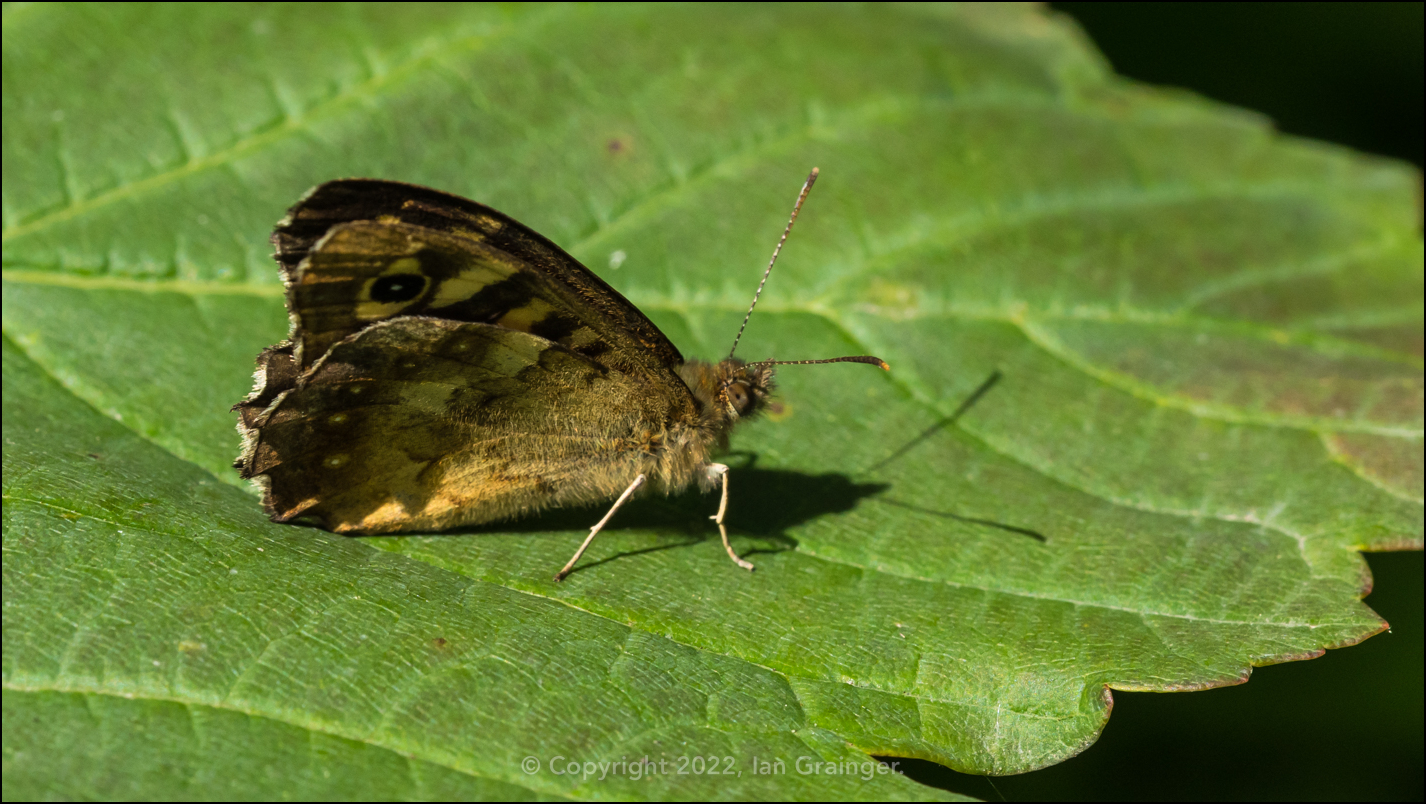 Speckled Wood - June 2022
Despite the windy conditions, it was still a warm day, and there was plenty of insect activity to behold. This Speckled Wood Butterfly (Pararge aegeria) was kind enough to sit on a Sycamore (Acer pseudoplatanus) tree leaf until I'd managed to get a half decent photograph of it!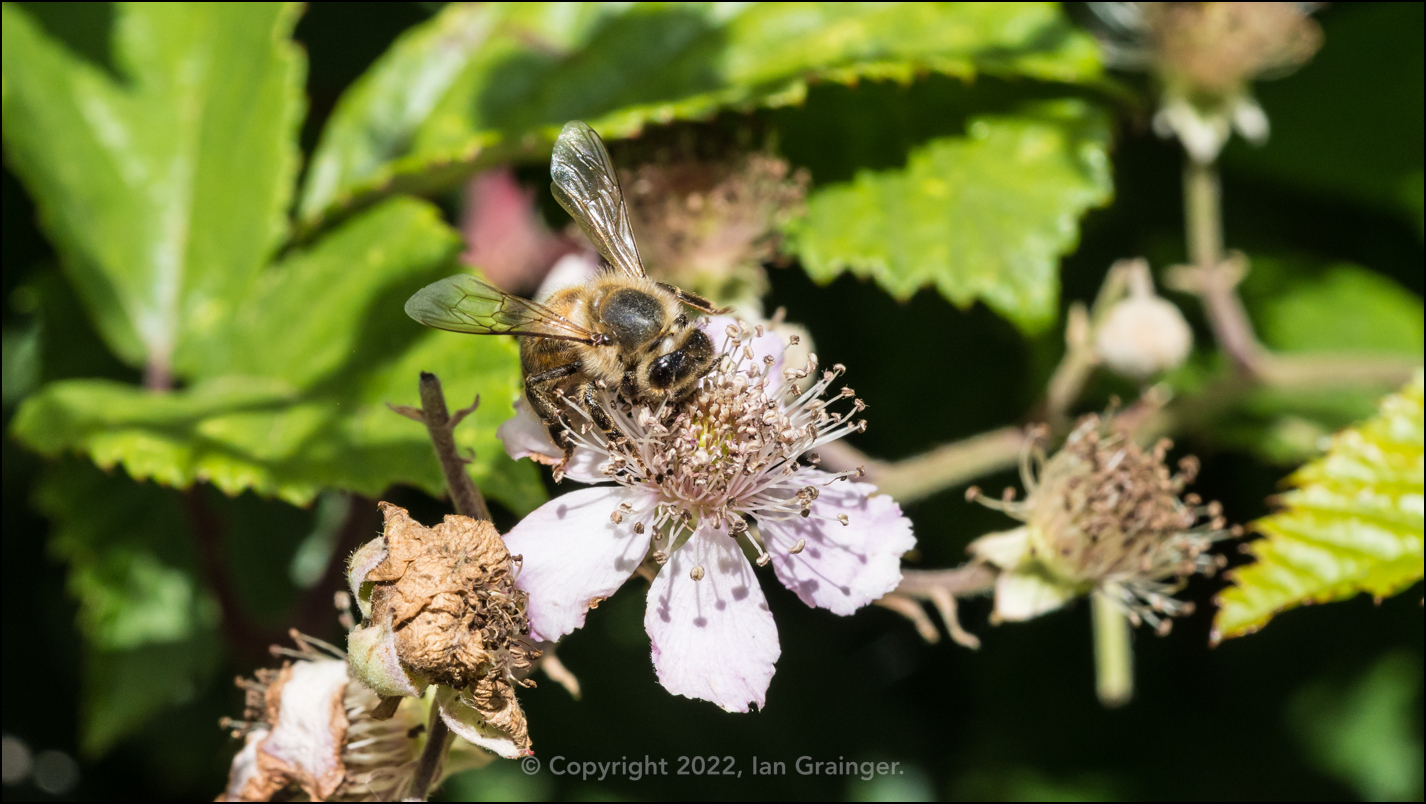 Honey Bee - June 2022
While the Butterflies rested, the Honey Bees (Apis mellifera) were dashing around all of the Bramble bushes furiously collecting pollen.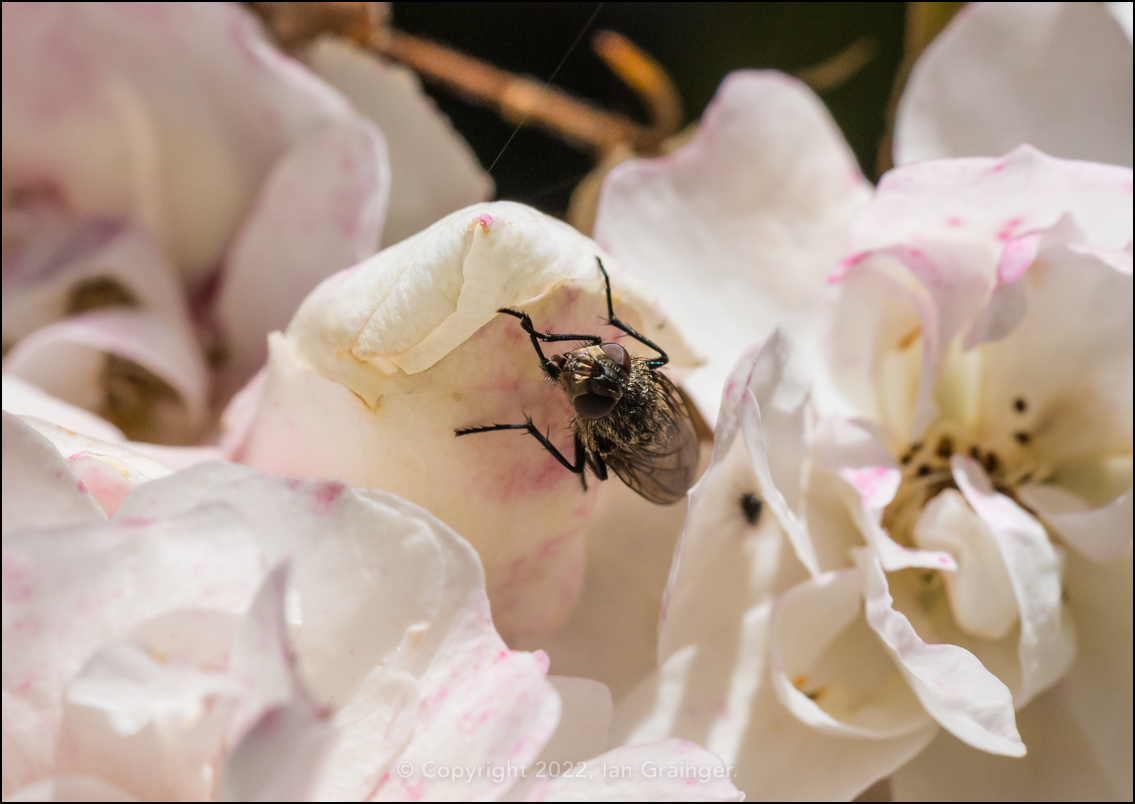 Fly Amongst the Roses - June 2022
The Fly (Diptera) community seemed equally as idle as the Butterfly community, and there were several hidden away in various nooks and crannies. This one had chosen the inside of a Dog Rose (Rosa canina) as its hiding spot!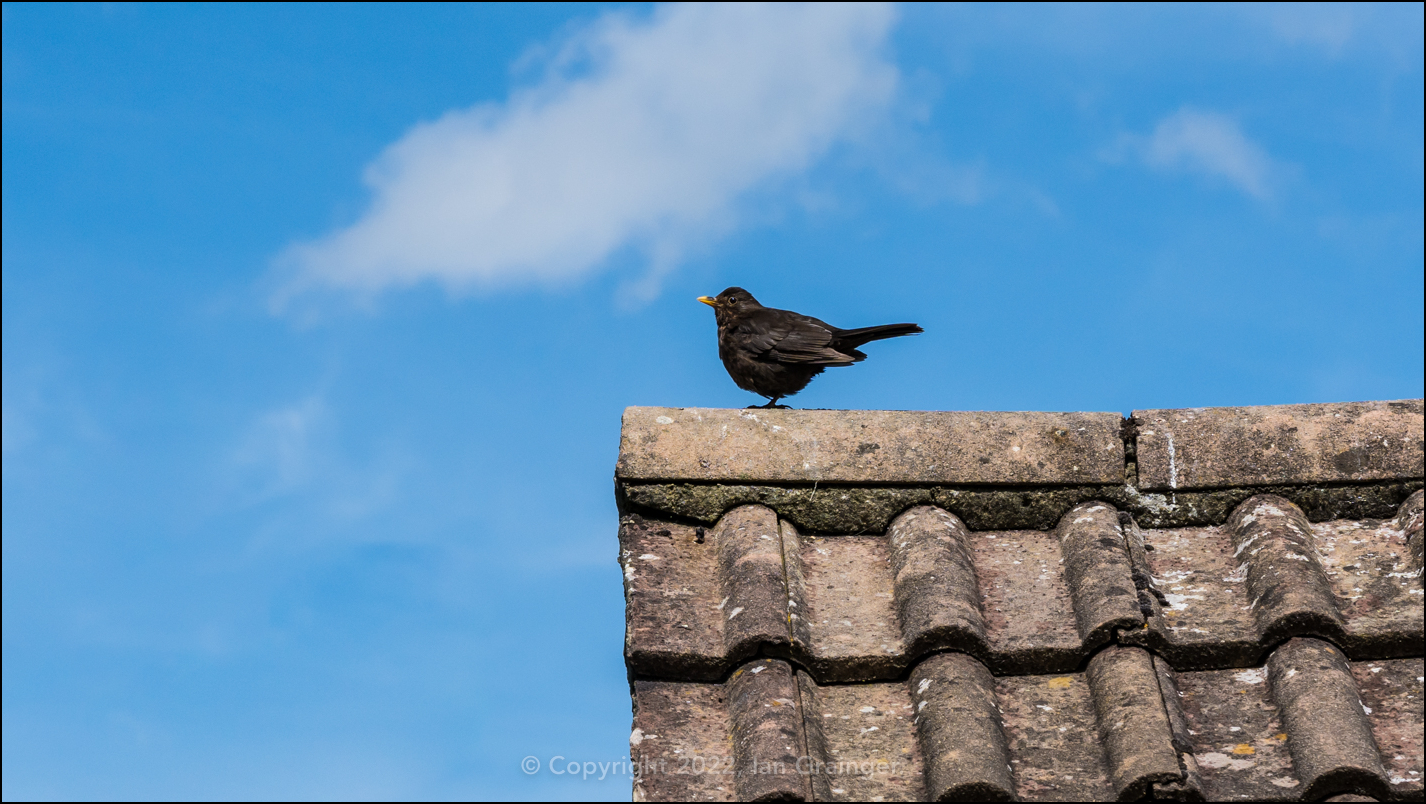 Young Blackbird - June 2022
Finally, this young Blackbird (Turdus merula) looked down on proceedings from a garage rooftop, presumably waiting for some scraps of food to be thrown onto the garden lawn below.
So this week I went with Common Selfheal as my Image of the Week simply because it's a most unusual looking bloom, and I thought it merited being showcased...