Newly Awoken - March 2022
At least it wasn't wet this week for my photo shoot in dad's garden, but it was very windy. It was amazing that I managed to focus on anything at all as branches and flower stems jerked around violently to the tune of the wind.
My favourite photo this week was of this Daffodil (Narcissus) bloom. The Daffodils had taken an age to appear this year, and once they had, they'd been battered by wind and rain, so it was amazing that any of them had been left standing.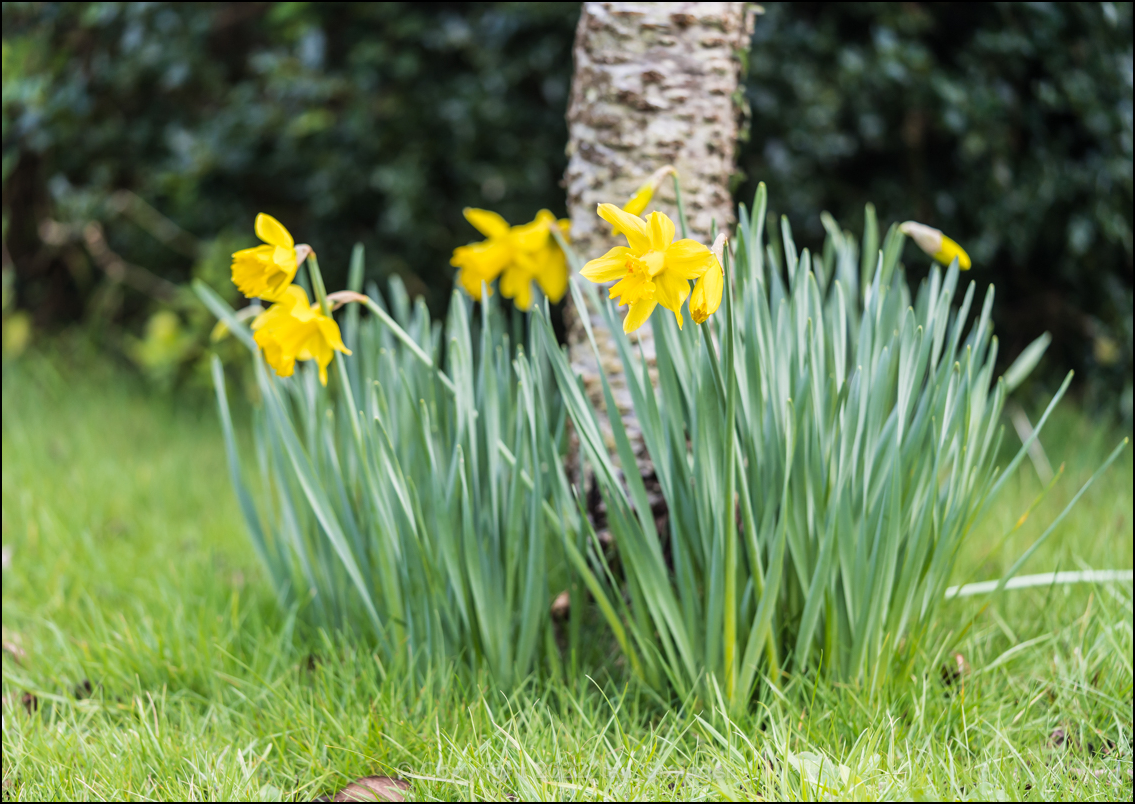 Daffodils - March 2022
The ones around the base of the Cherry (Prunus) tree were standing up well to the onslaught of the weather, but I was hoping they'd get a break soon.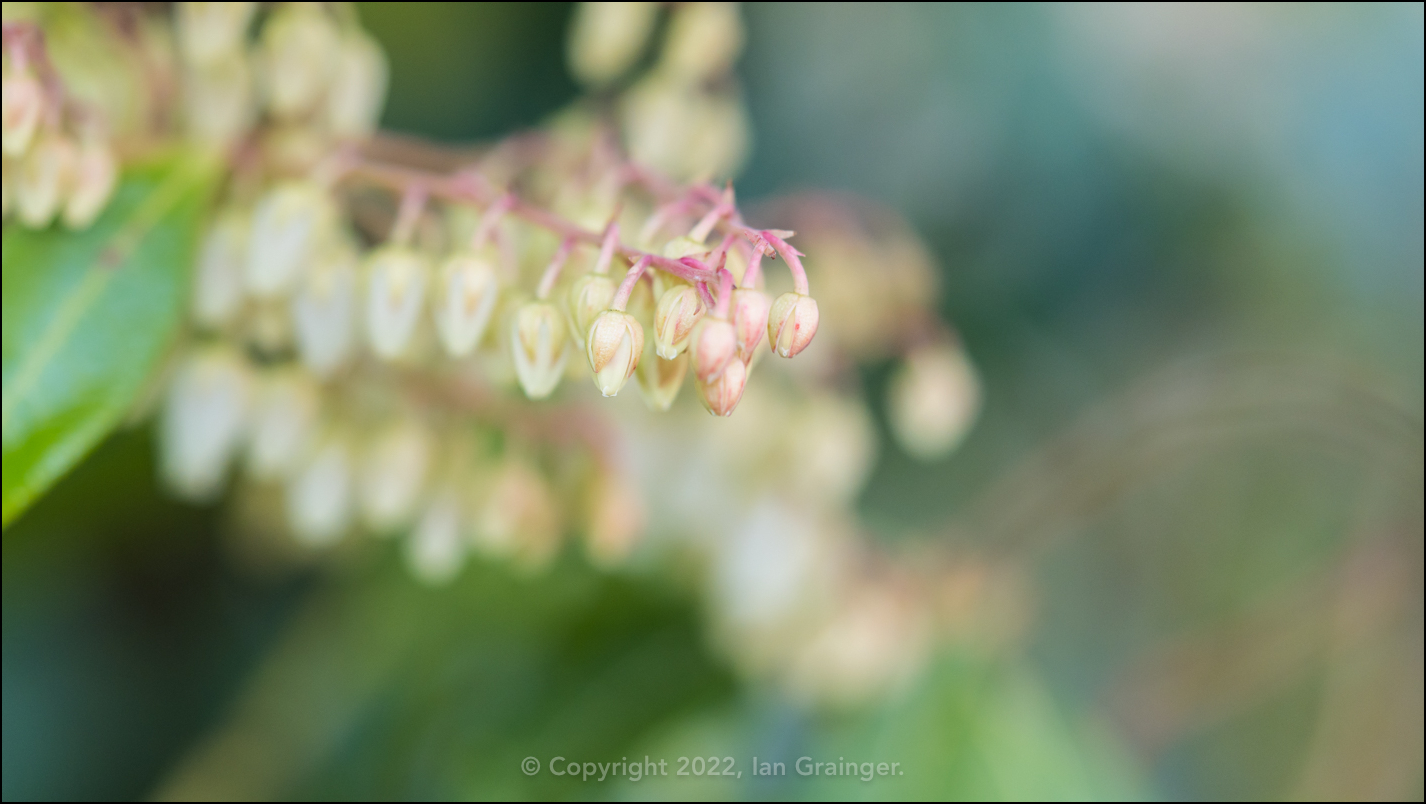 Pieris Buds - March 2022
I had a surprise this week as the first of the Forest Flame (Pieris) bush flower buds had begun to open. I hadn't been expecting these little blooms to arrive for another couple of weeks at least, so they were a nice surprise.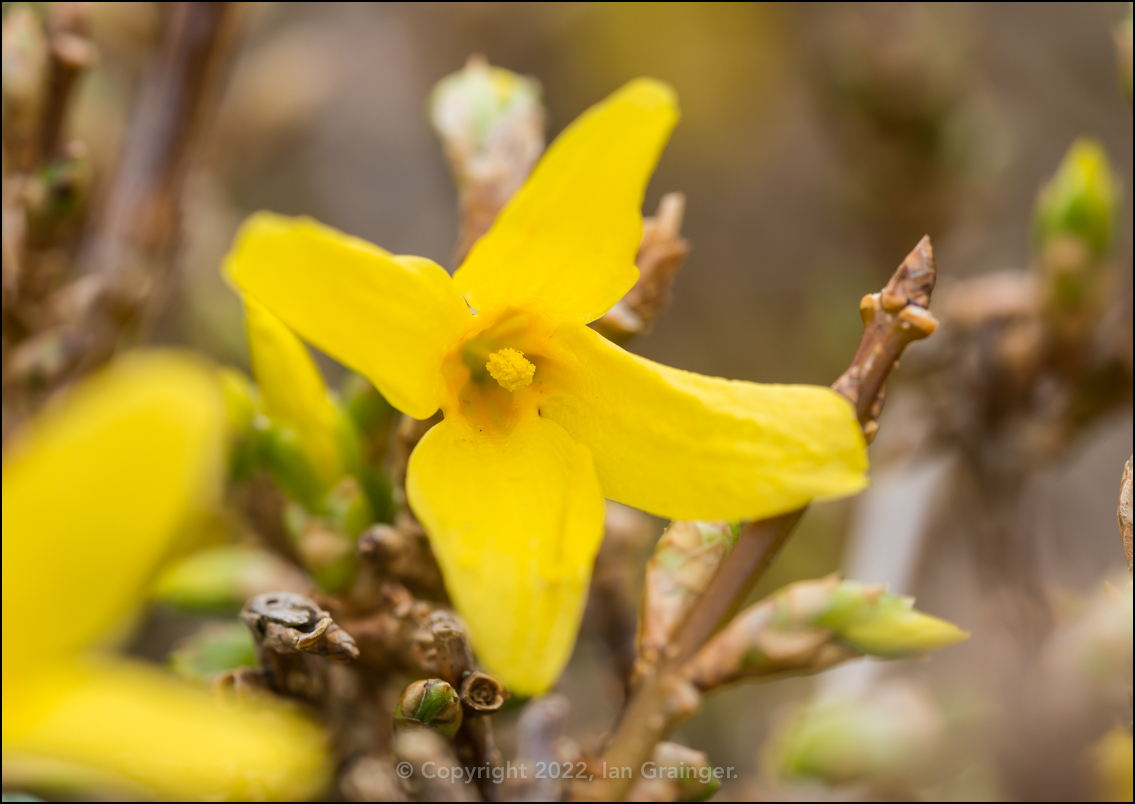 Forsythia Flower - March 2022
The Forsythia (Forsythia intermedia) bushes continued to blossom, their flowers seeming to get larger as the bush got into its stride.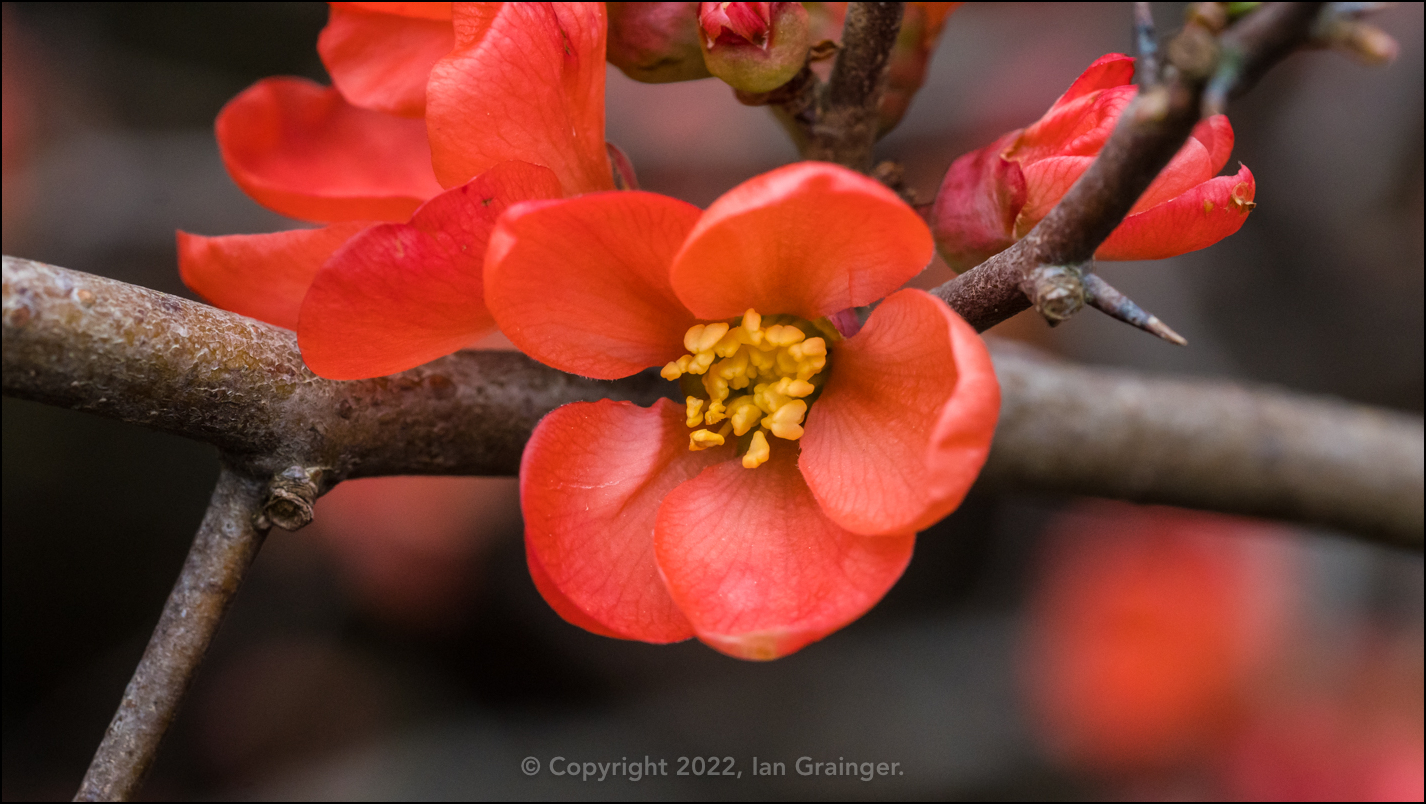 Quince Blossom - March 2022
Meanwhile the Quince (Chaenomeles) bush with the light pink flowers was still going great guns. There were still lots of unopened flower buds to open too, so it would be a while before this particular bush stopped flowering.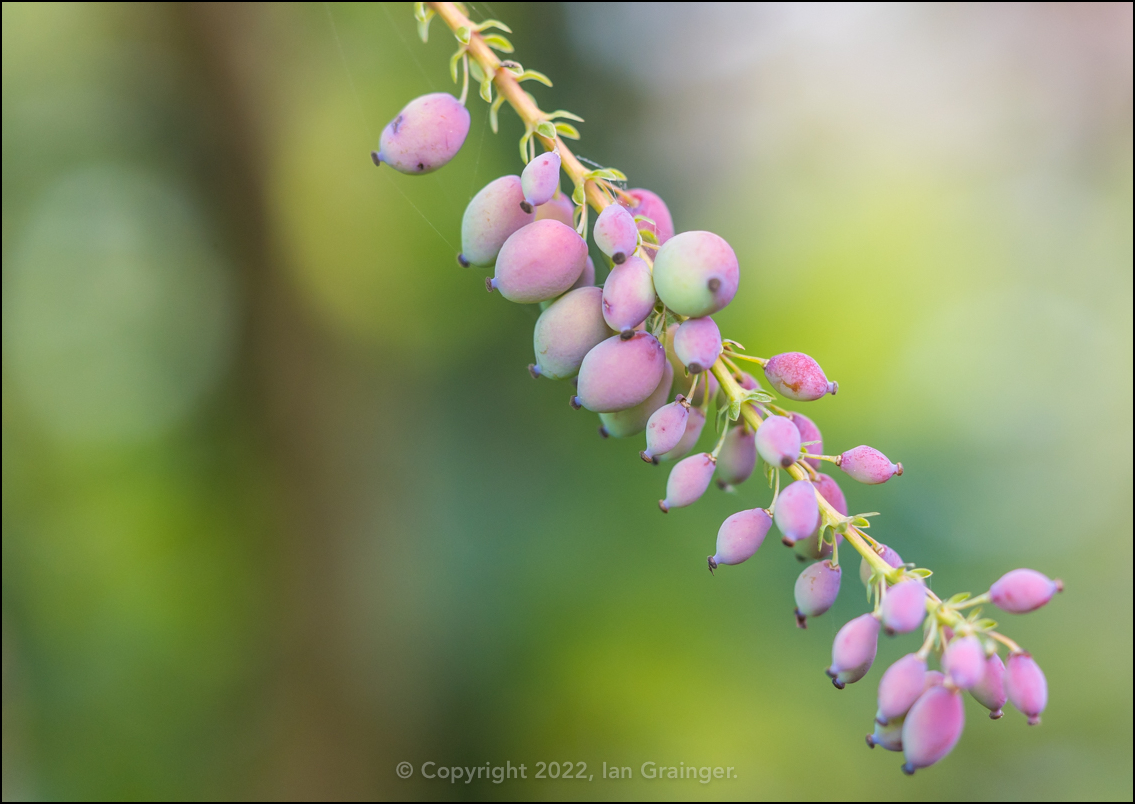 Plum Berries - March 2022
The Mahonia (Mahonia japonica) bush berries continued to ripen, although there weren't many left within its branches. I wasn't sure what was eating them, but they were disappearing at an alarming rate.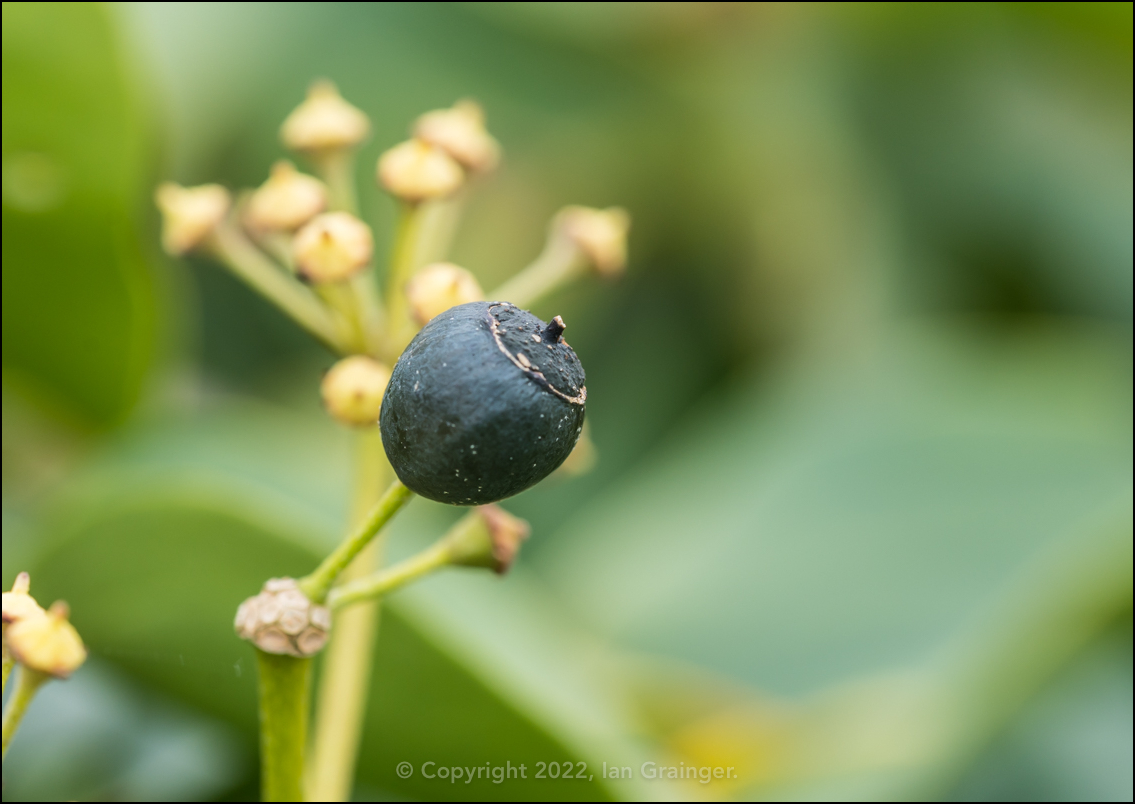 Ivy Berry - March 2022
Something seemed to be taking the Common Ivy (Hedera helix) berries too, although they could have been falling to the floor where I wasn't able to see them.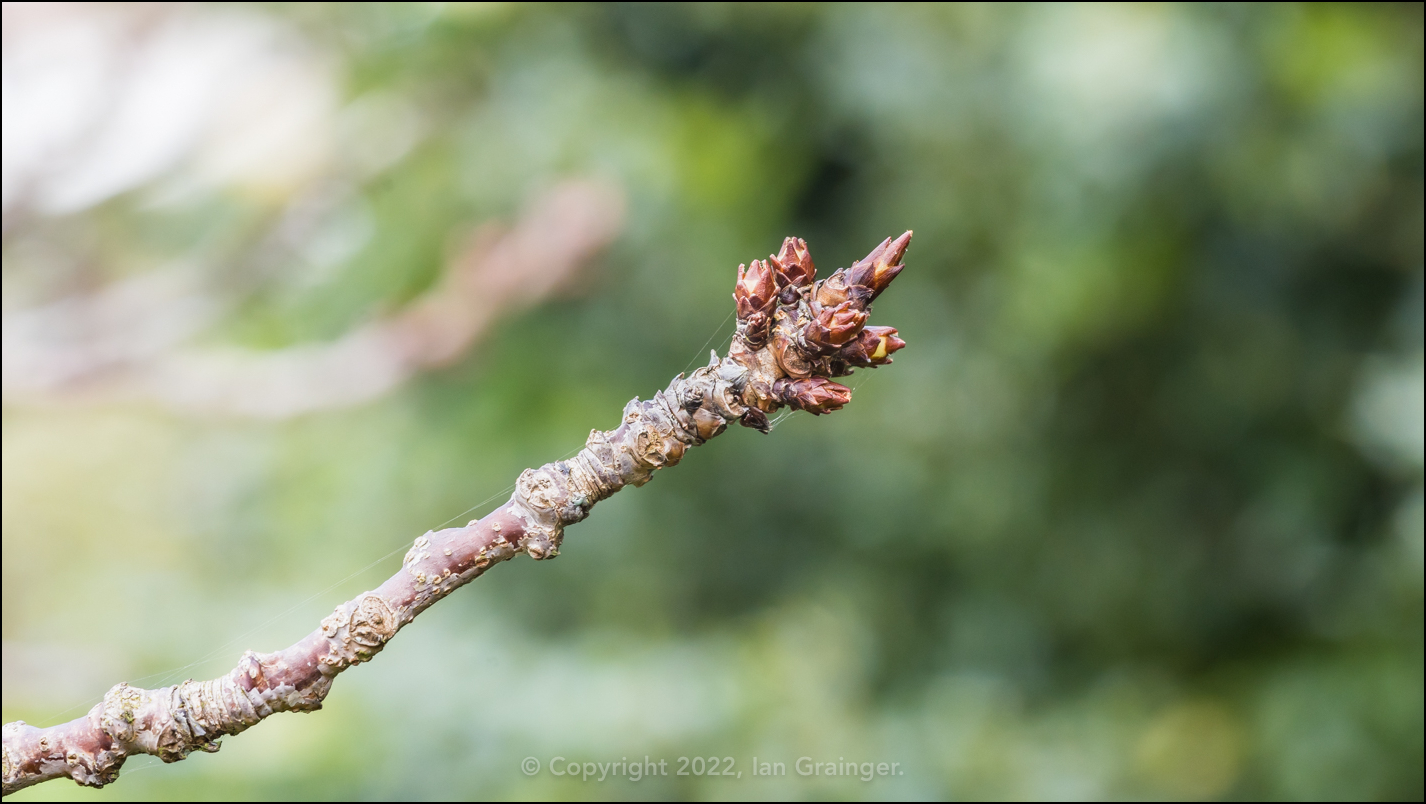 Cherry Tree Buds - March 2022
The Cherry (Prunus) tree continued to produce more and more flower buds, which I hoped would put on a beautiful display later in the year.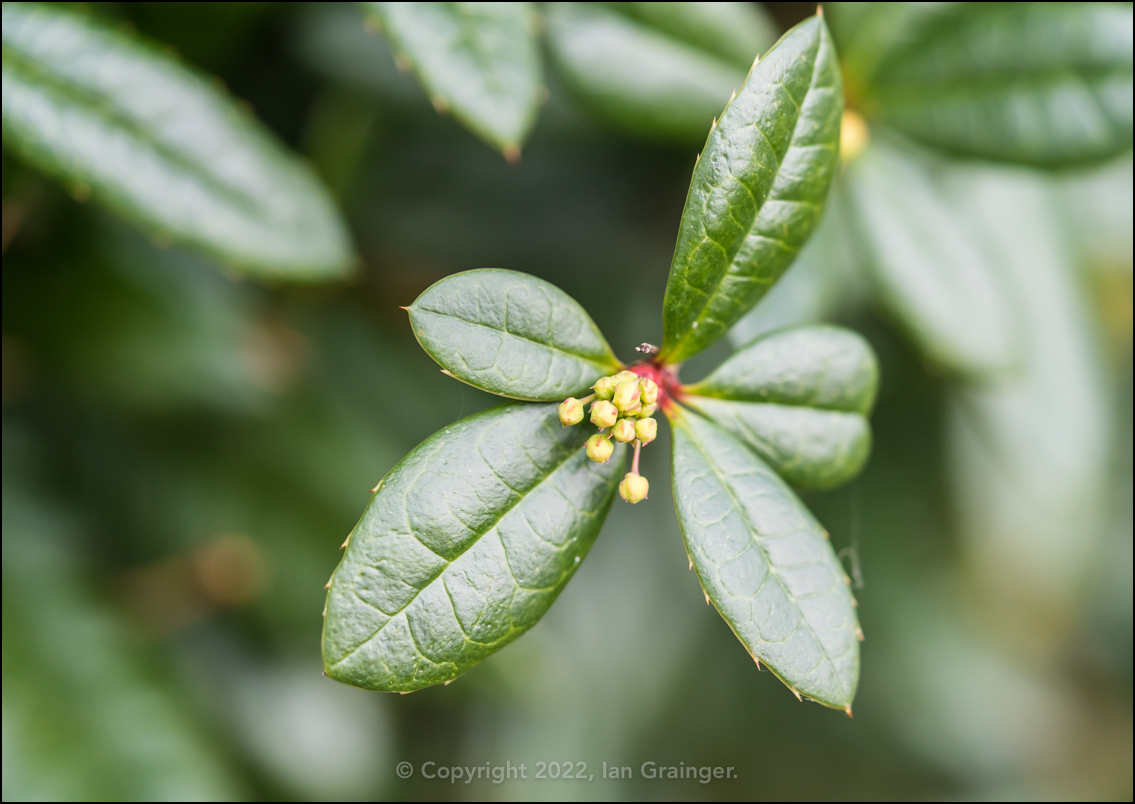 Berberis Buds - March 2022
One of the Berberis bushes had also started to produce flower buds, and I was looking forward to seeing it bloom as I don't remember this particular bush producing flowers before.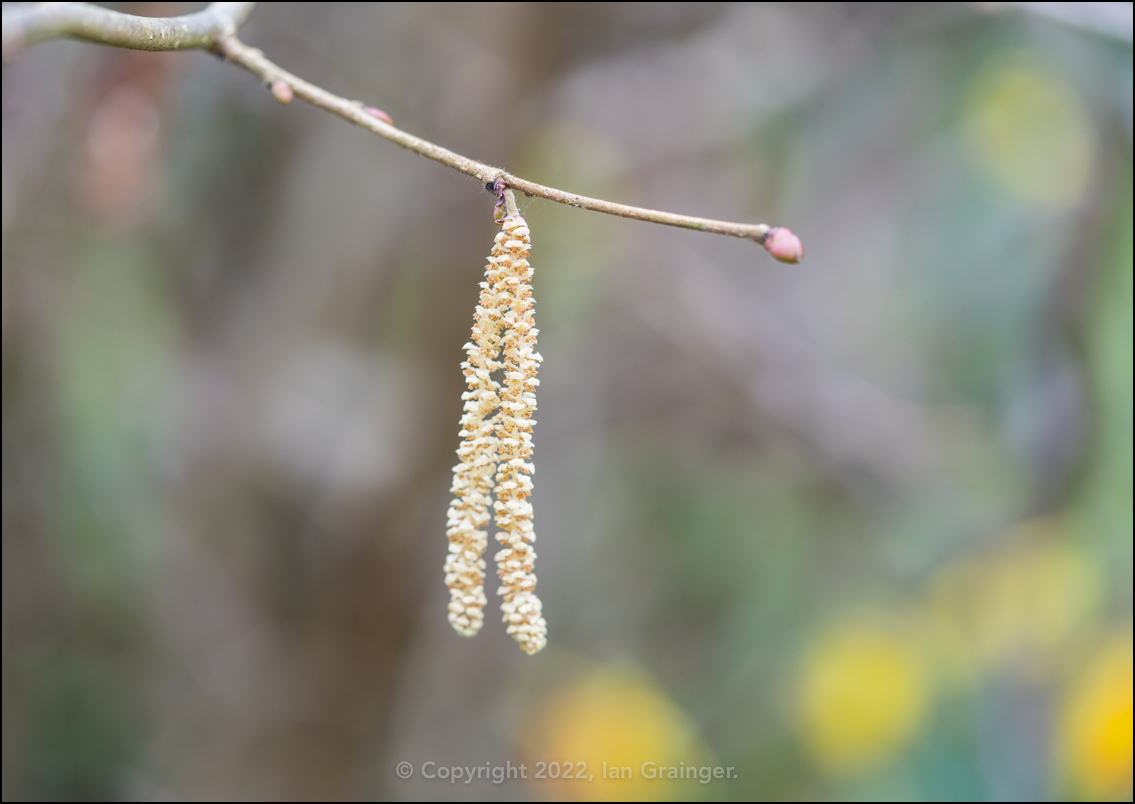 Pollen Spreader - March 2022
The Corkscrew Hazel (Corylus avellana 'Contorta') tree catkins had now begun to open, and the wind was doing a good job of spreading their pollen far and wide.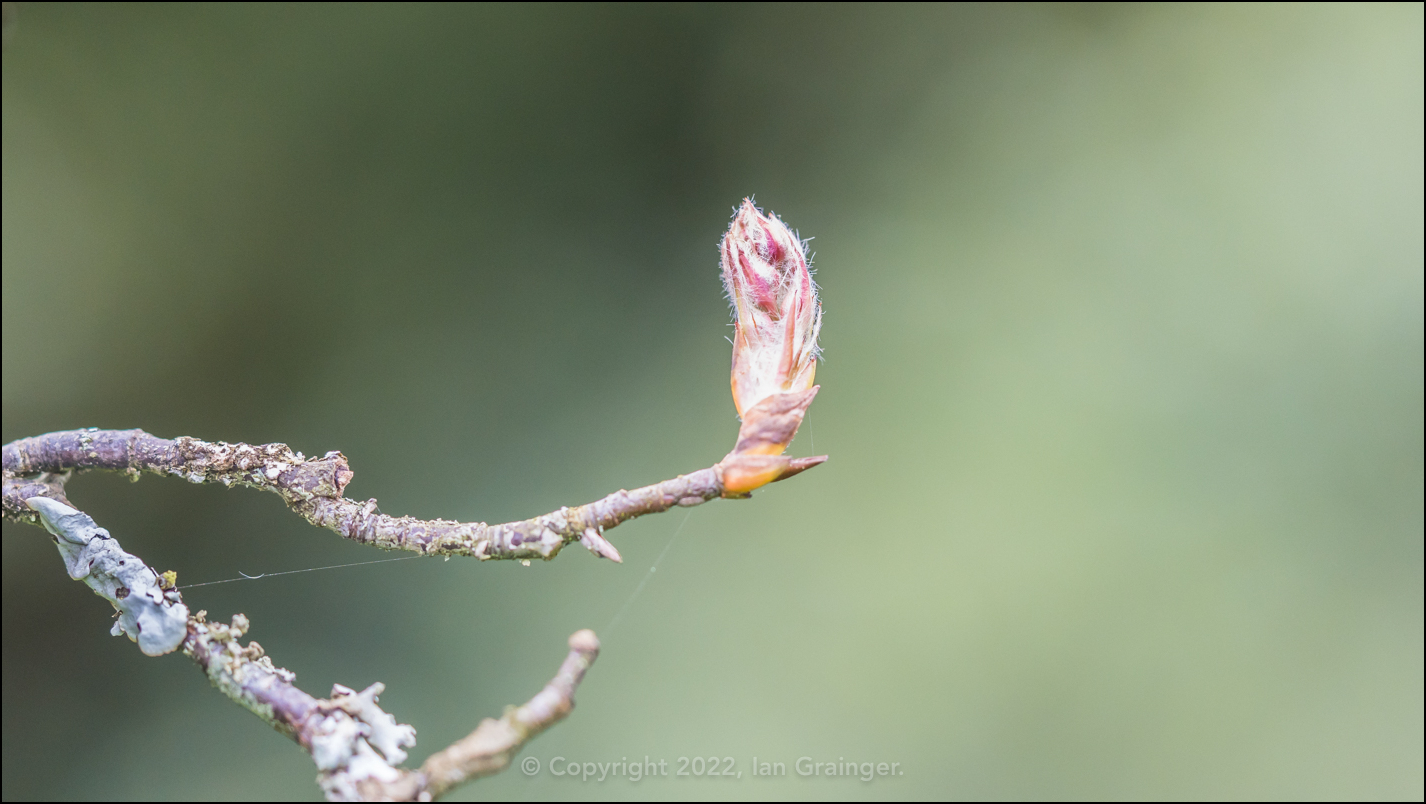 Amelanchier Life - March 2022
Finally, the Amelanchier tree branches had begun to generate leaf buds again. The common name of the Amelanchier is the Juneberry, because it produces berries in June. As all of the branches were bare at the moment, save for a few of these leaf buds, the tree would have to go through an incredible transformation if this was to be the case this year!
So this week I went with Newly Awoken as my Image of the Week simply because it was one of the first full size Daffodil blooms I'd seen open this year...