Forest Flame Blossom - March 2022
It was a little dull for my photo shoot in dad's garden this week, but for the first time since getting my new camera, it wasn't raining or windy, and I didn't need any artificial lighting to take some pictures.
Not being encumbered by my LED light panel, I was able to handle the camera much more naturally, which was a very pleasing experience.
My favourite shot of the shoot was of this Forest Flame (Pieris) bush blossom, which was also being enjoyed by a small Flesh Fly (Sarcophaga carnaria), which was the first insect I'd captured with my new camera!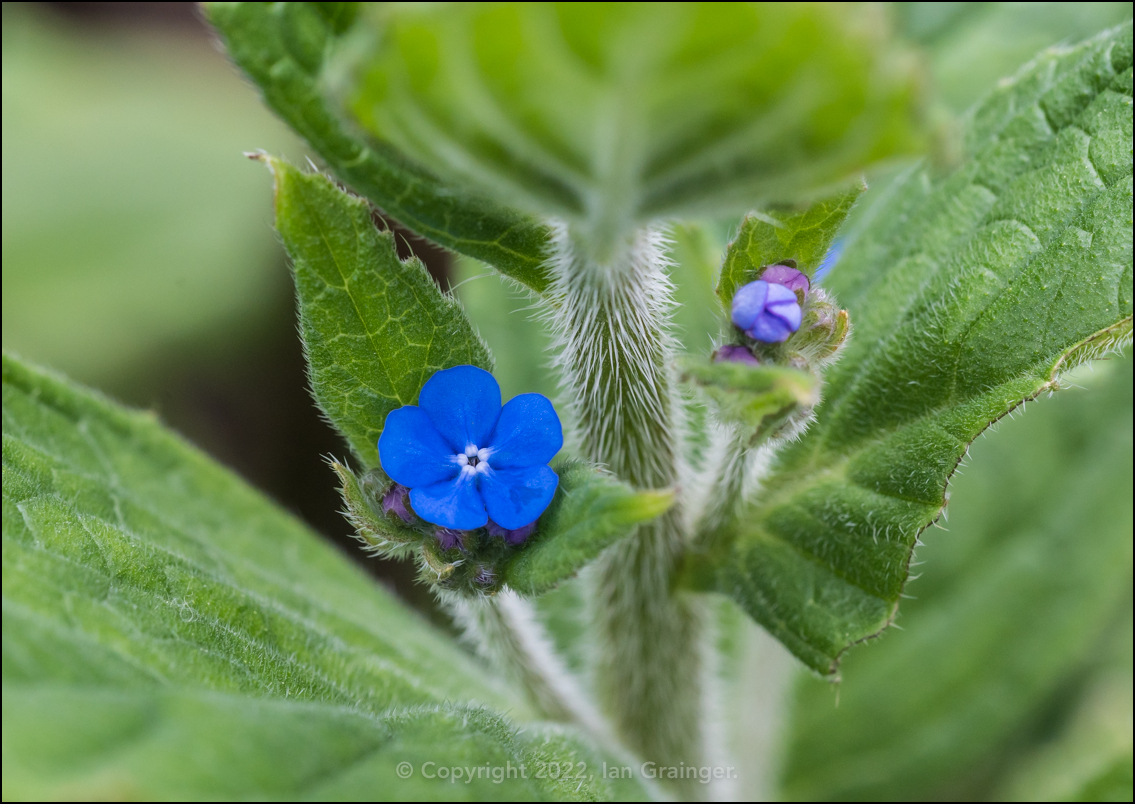 Green Alkanet Blossom - March 2022
New flowers (or weeds depending on how you viewed them) to the garden this week were those of the Green Alkanet (Pentaglottis sempervirens) plants, which I rather liked. I also rather liked their very hairy stems.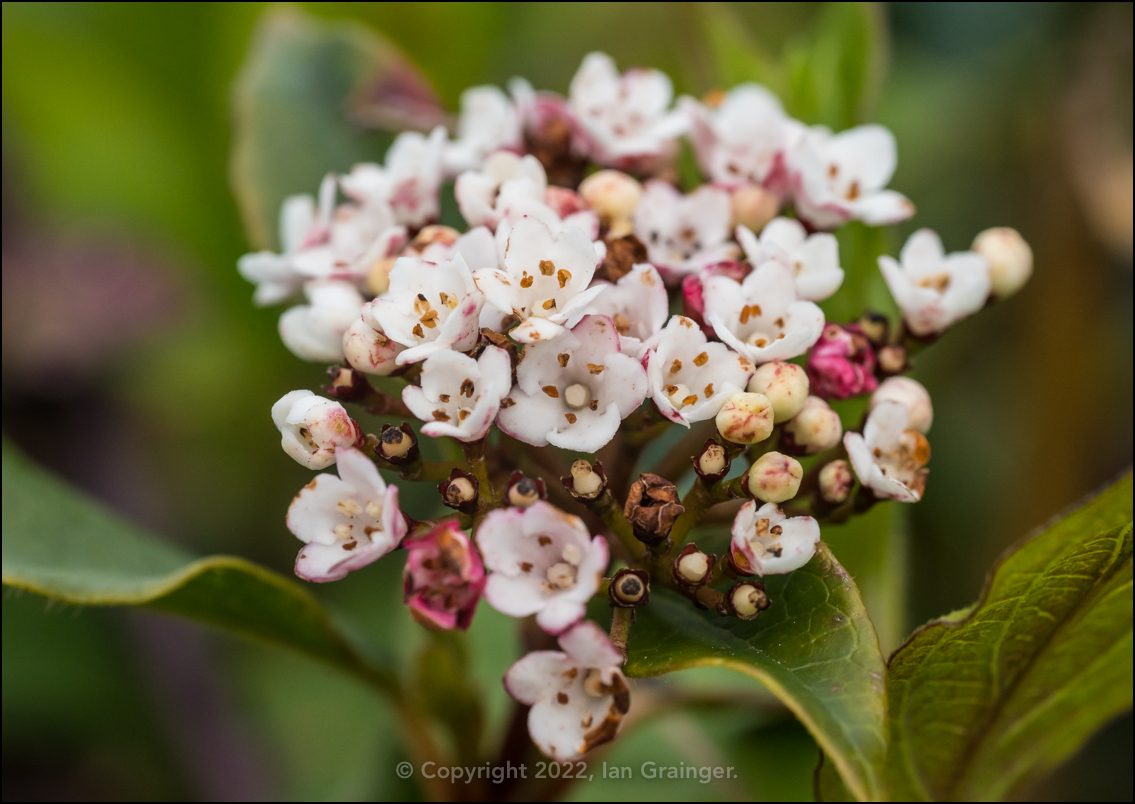 Viburnum Blossom - March 2022
The Viburnum bush was still flowering, although there were no more new buds left to open.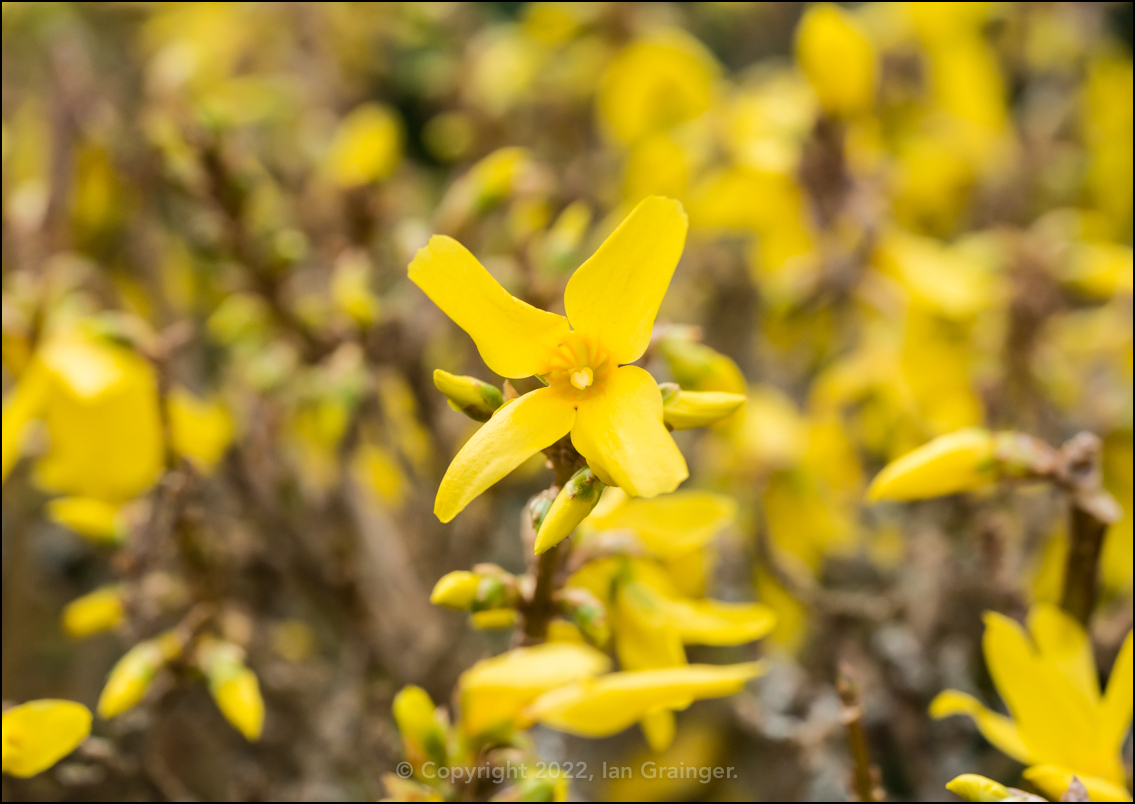 Forsythia Blossom - March 2022
The Forsythia (Forsythia intermedia) bush that was growing through a hedge was looking really lovely this week. The hedge had really lit up, especially when the occasional sunbeam hit the flowers.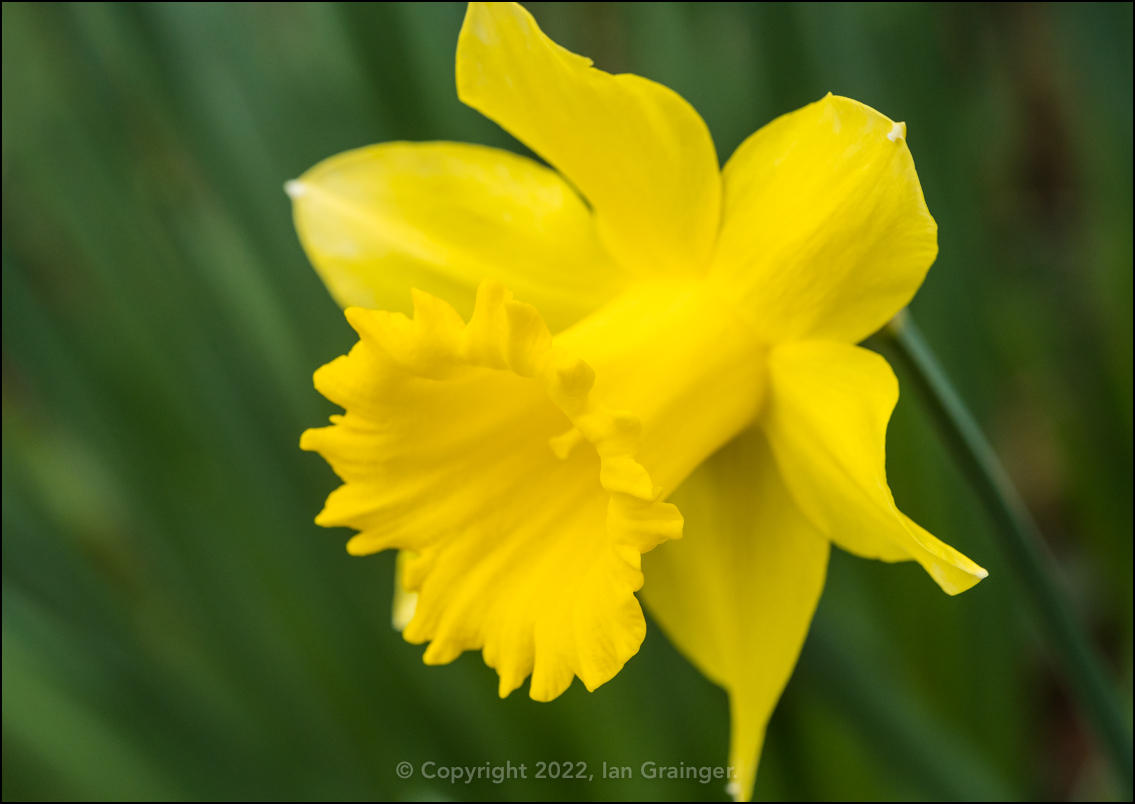 Blooming Daffodil - March 2022
Flowers in the garden were predominantly yellow this week, especially as dozens of Daffodil (Narcissus) blooms had finally put in an appearance.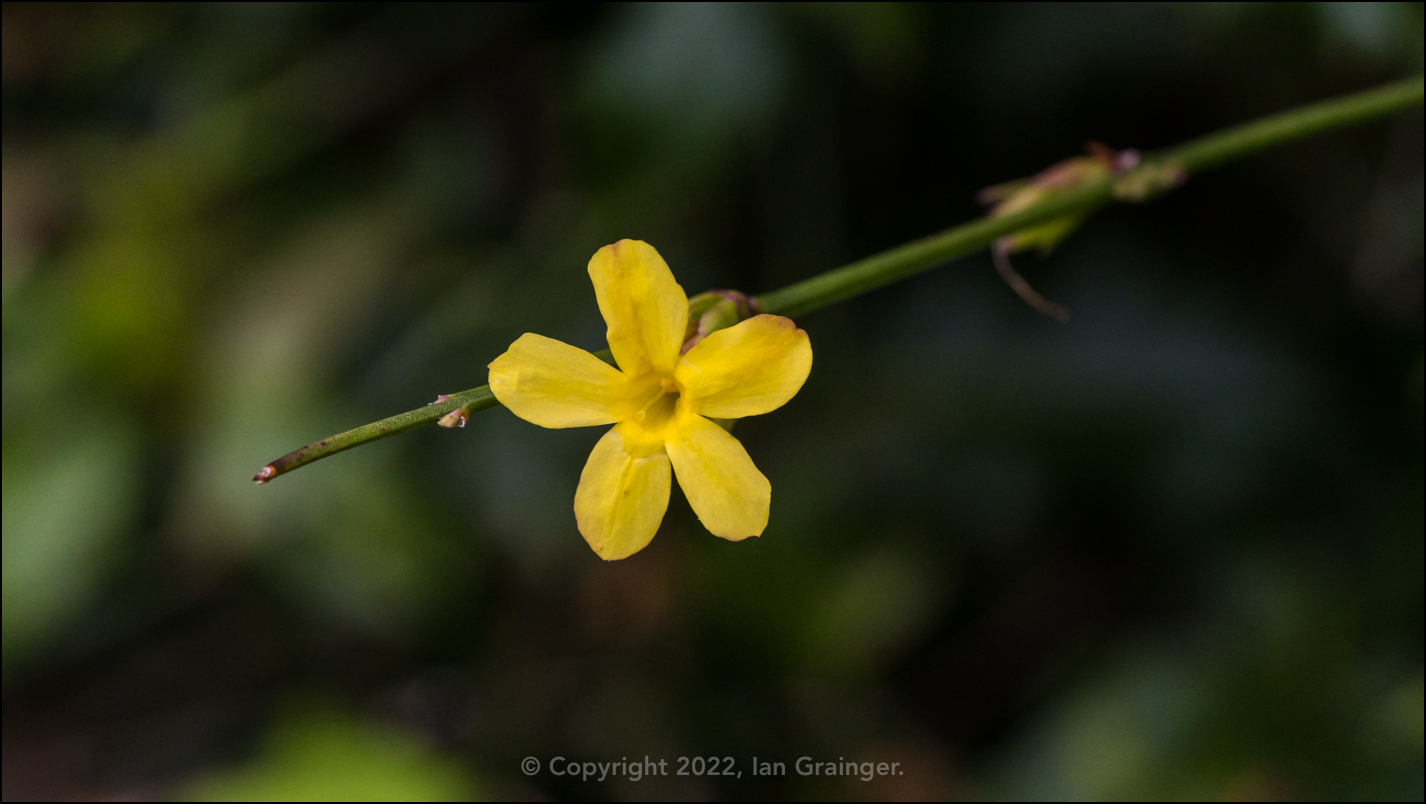 Winter Jasmine Finale - March 2022
The Winter Jasmine (Jasminum nudiflorum) blooms were now almost non-existant. This was the only one I could find in the whole garden.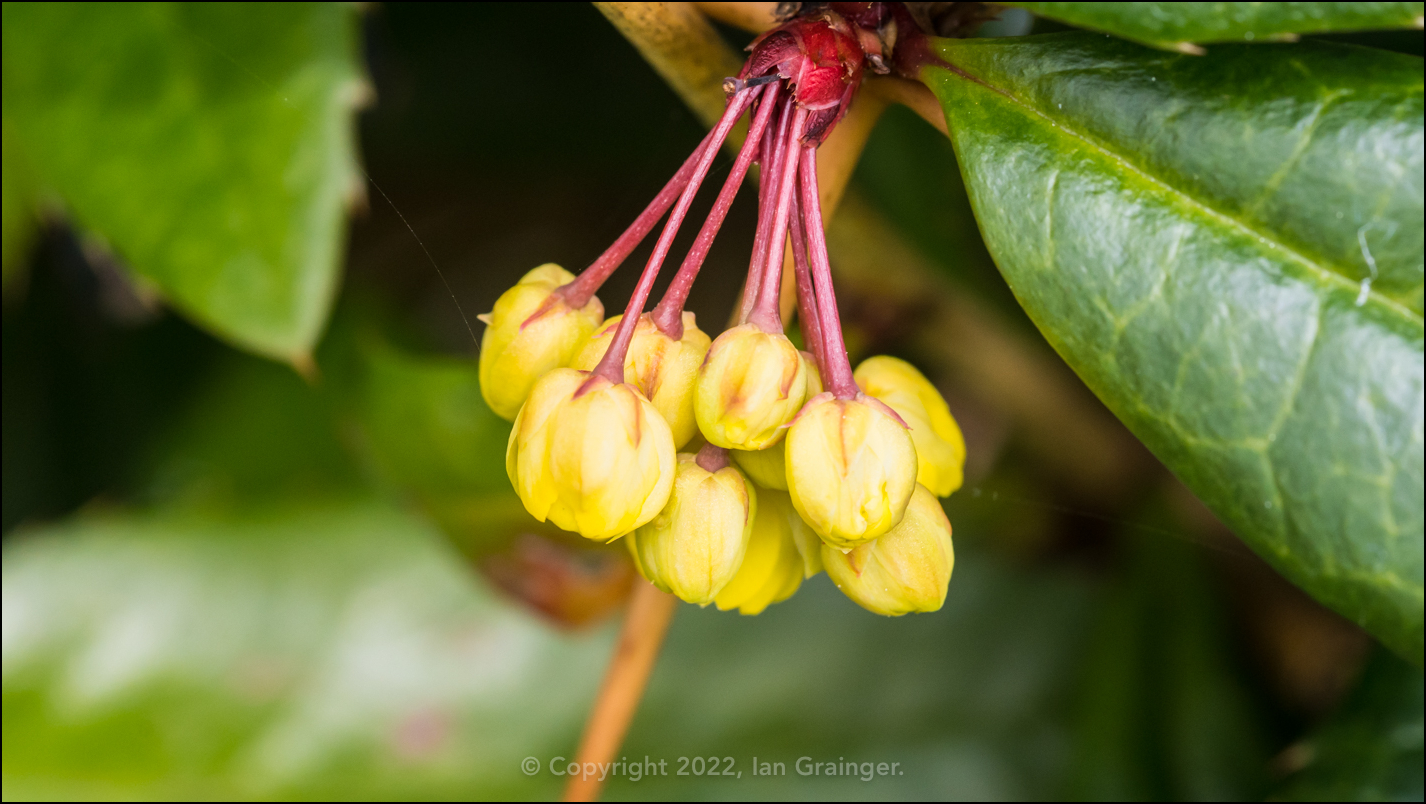 Berberis Buds - March 2022
The Berberis bush flower buds were growing larger, and looked ready to burst open at any moment.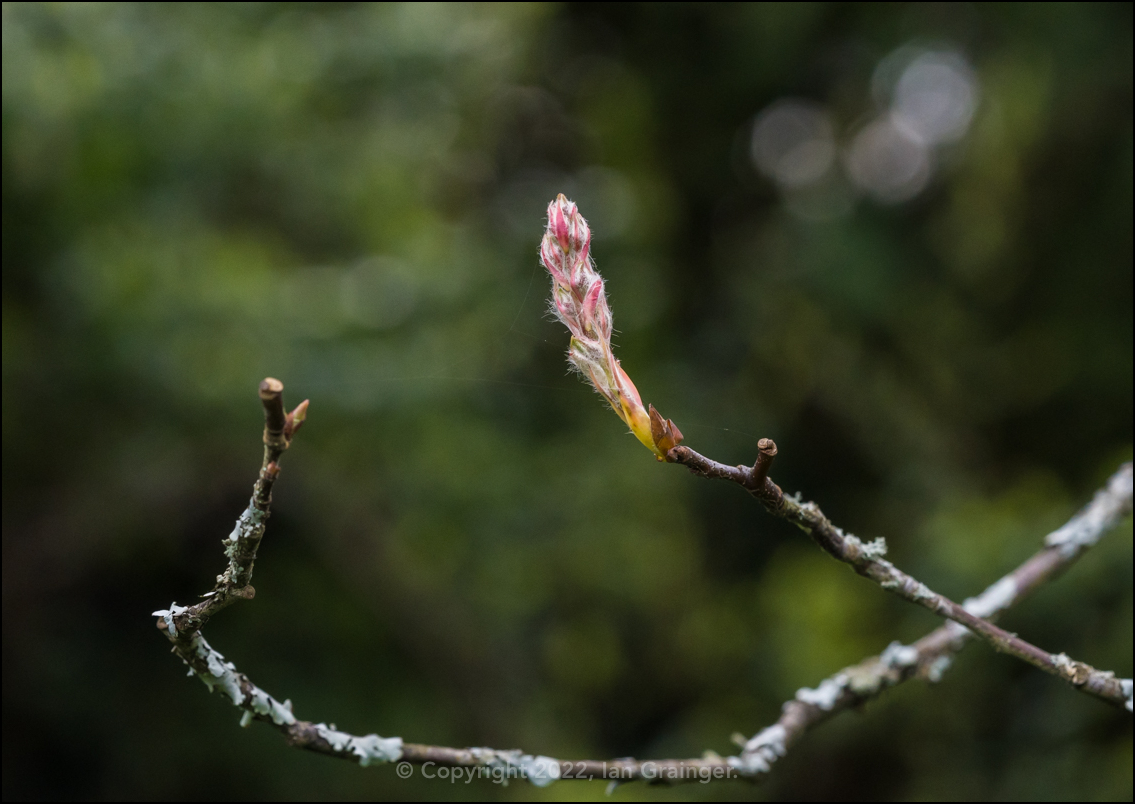 Amelanchier Growth - March 2022
The Amelanchier tree leaf buds continued to grow, but I still couldn't see how the branches would be bearing berries by the time June arrived.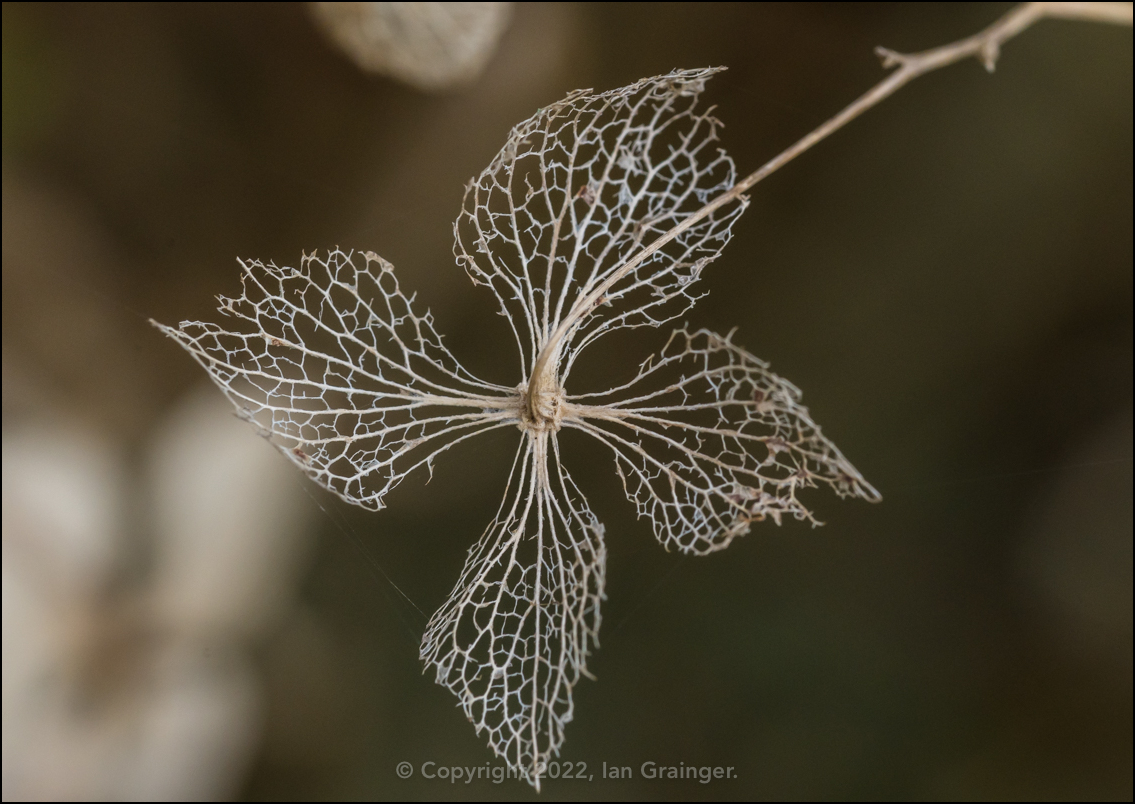 Hydrangea Decay - March 2022
Last year's Lacecap Hydrangea (Hydrangea macrophylla) bush bracts continued on their journey of decay, and were now forming perfect skeletons.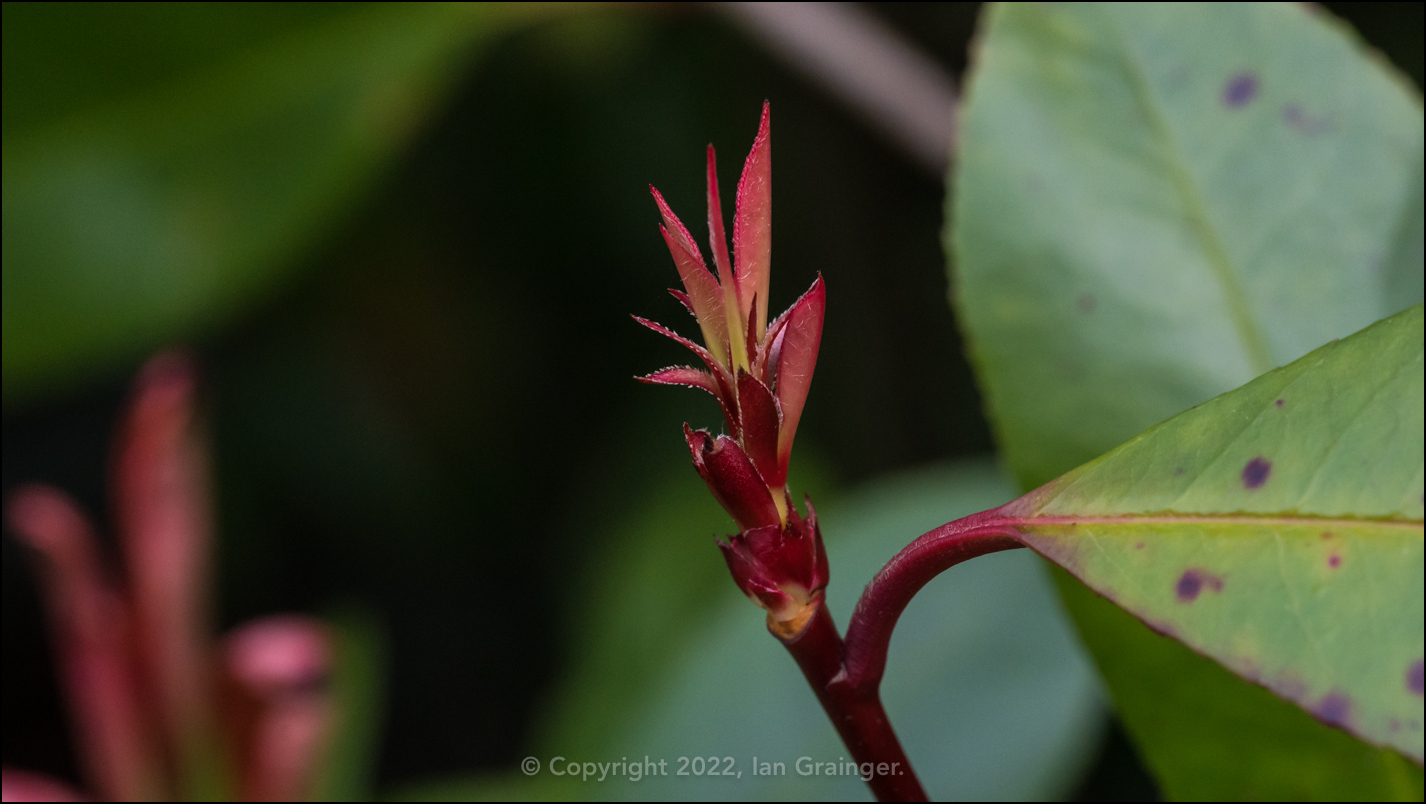 Red Robin Rebirth - March 2022
The Red Robin (Photinia fraseri) bush had begun to regenerate its lovely red leaves, and I was hoping it would also produce its lovely white blossom this year.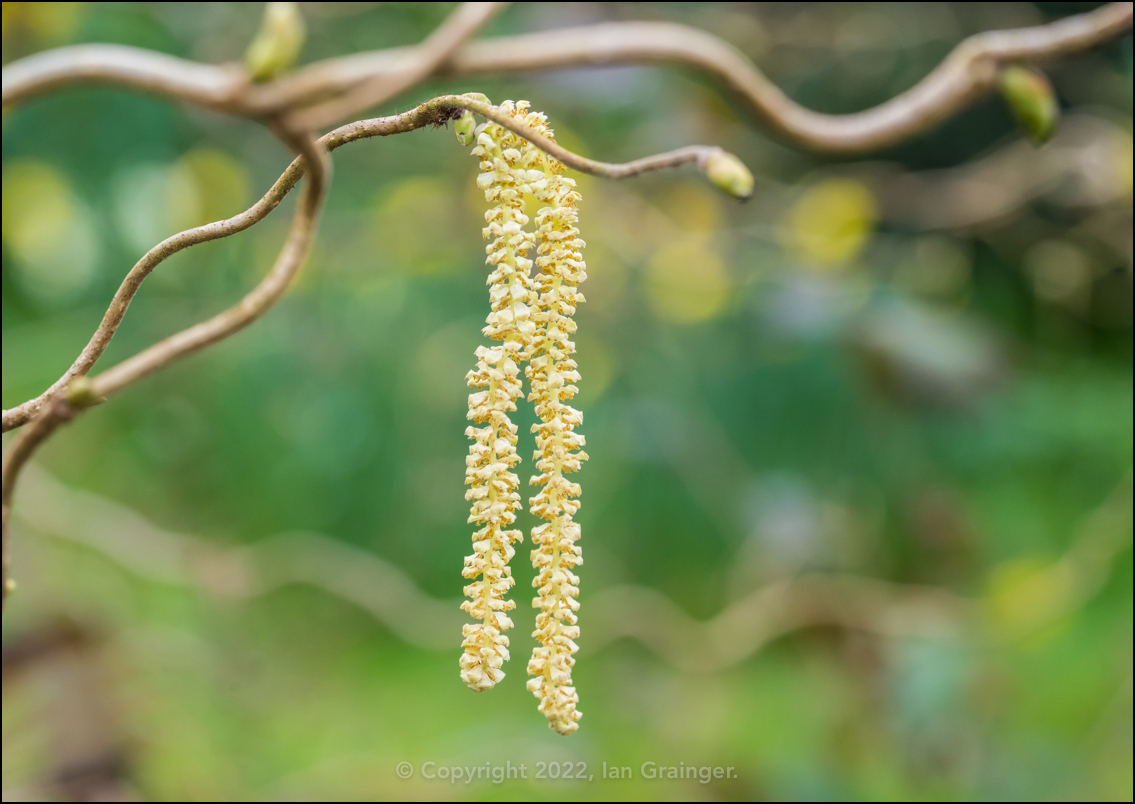 Catkins - March 2022
Finally, the Corkscrew Hazel (Corylus avellana 'Contorta') tree catkins continued to open and disperse their pollen across the neighbouring gardens.
So this week I went with Forest Flame Blossom as my Image of the Week simply because it contained the first insect I'd captured with my new camera...