First Hoverfly - March 2022
It was a glorious day for my photo shoot in dad's garden this week, with blue skies, an imperceptible breeze and temperatures pushing into the mid teens in centigrade.
The warm temperatures had brought out the insect population in force, and the garden was buzzing with the sound of Bees and Hoverflies.
I was excited to try and capture some of the action with my new camera, and was really pleased at catching this Hoverfly (Syrphidae) in flight.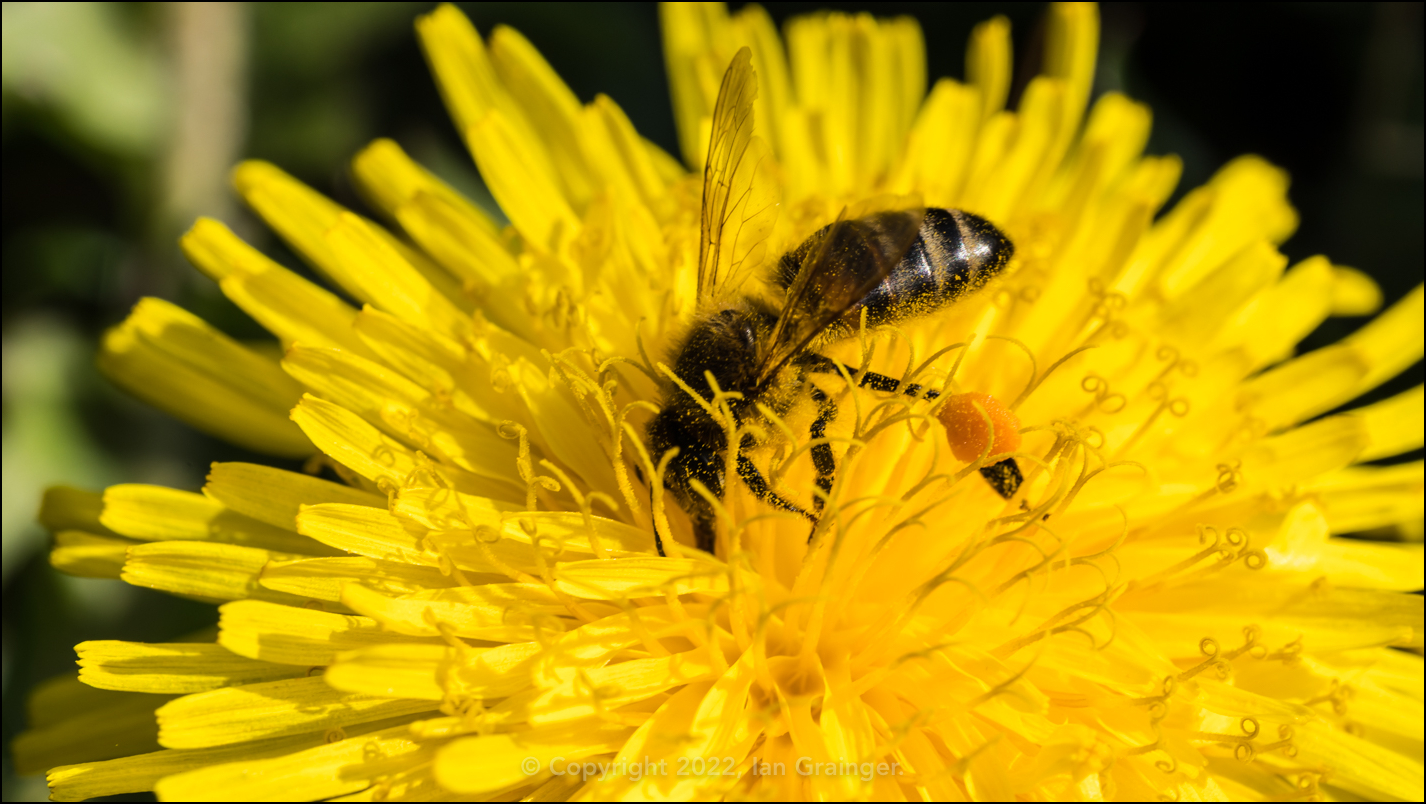 Honey Bee - March 2022
There were plenty of Honey Bees (Apis mellifera) out collecting pollen, and this one was really digging into a Dandelion (Taraxacum) bloom.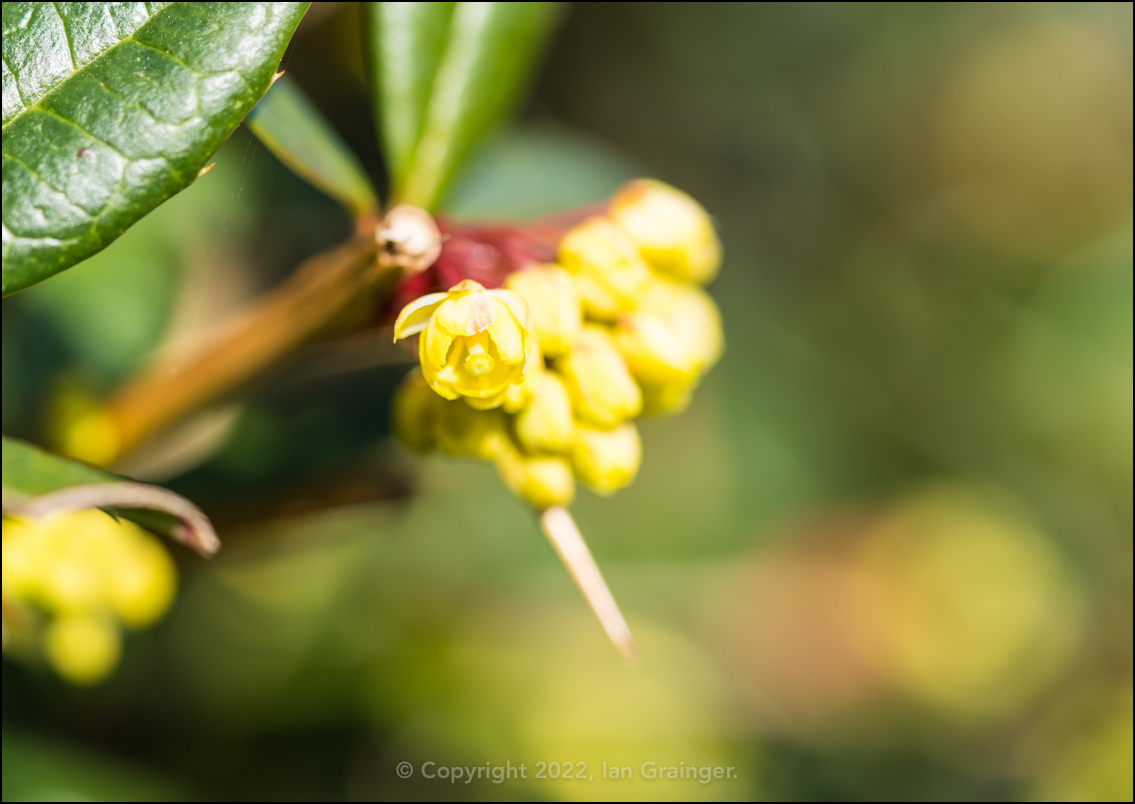 Berberis Blossom - March 2022
The Berberis bush flower buds had finally opened, and were looking splendid in the morning sunlight.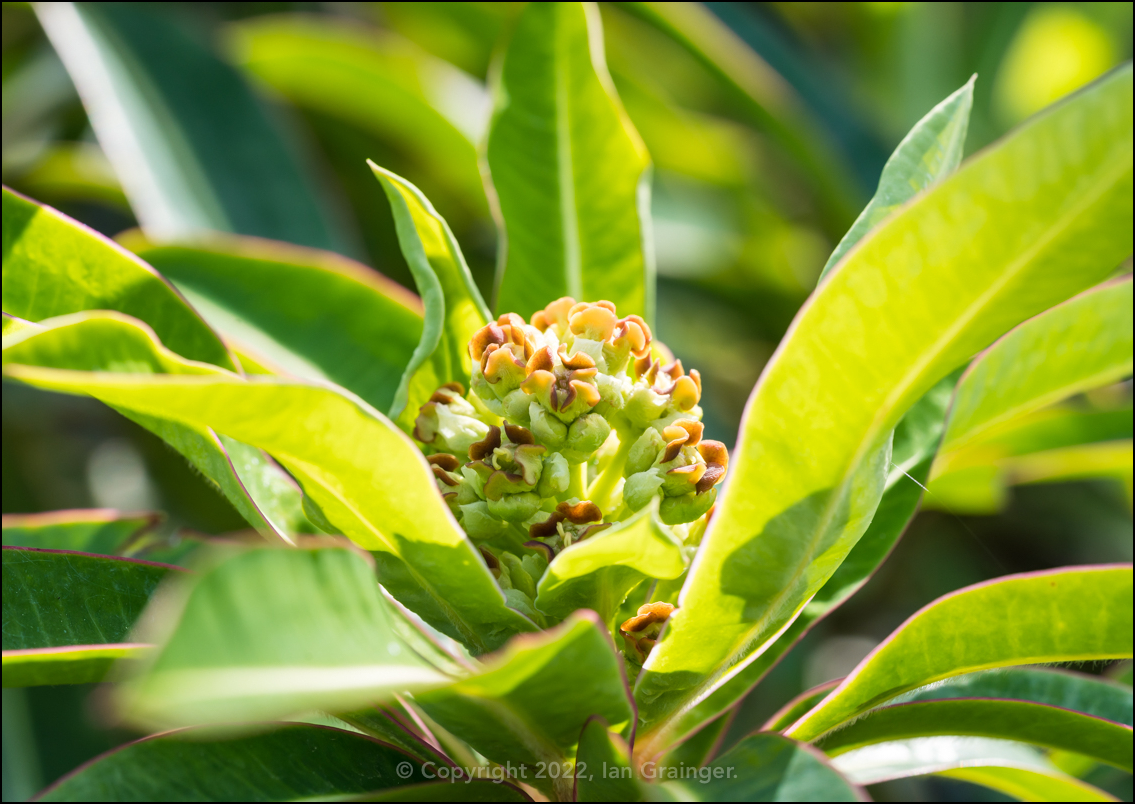 Honey Spurge Blossom - March 2022
The Honey Spurge (Euphorbia mellifera) bush blooms had appeared from nowhere, and were beginning to attract all sorts of insect life.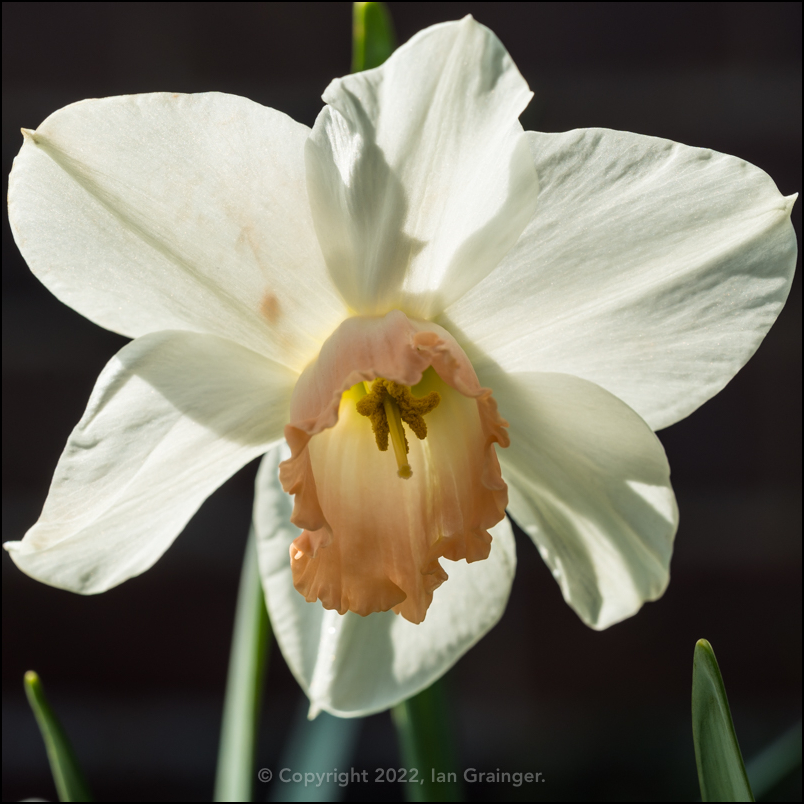 Daffodil Salome - March 2022
One of my favourite Daffodil (Narcissus) varieties had begun to bloom. Daffodil 'Salome' had a pretty pink trumpet sitting inside its bright white petals and looked rather lovely.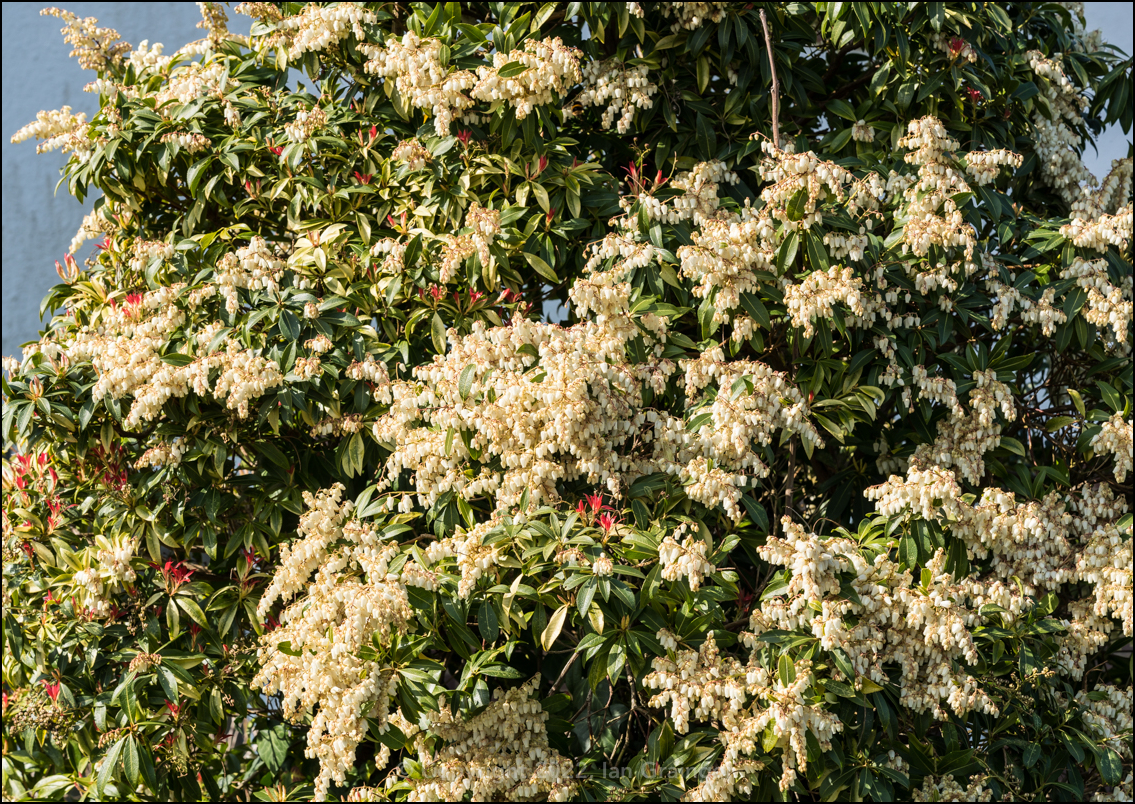 Bursting with Blossom - March 2022
The Forest Flame (Pieris) bush was looking wonderful and had exploded in blossom.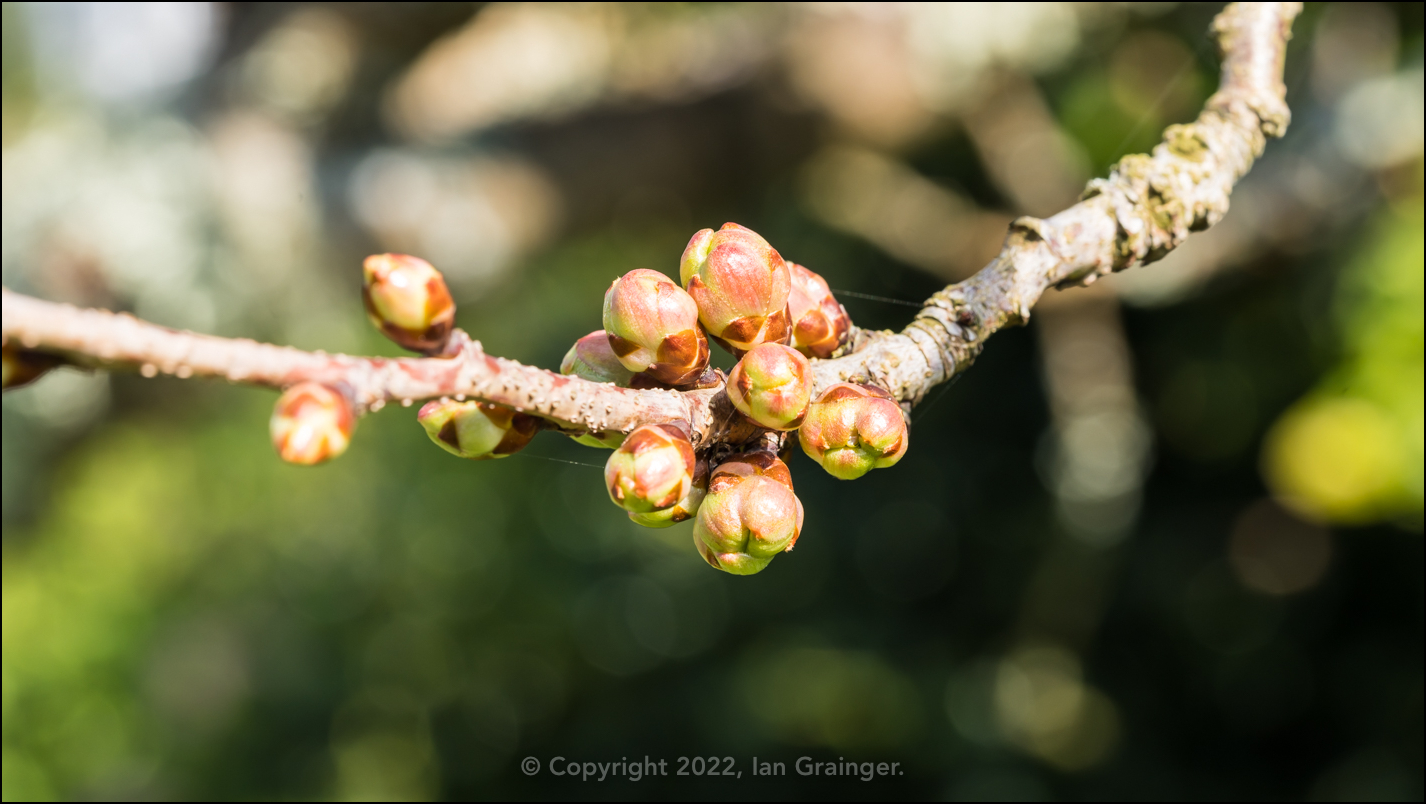 Cherry Tree Buds - March 2022
The Cherry (Prunus) tree flower buds were beginning to fatten up, and it wouldn't be long before they were bursting into bloom.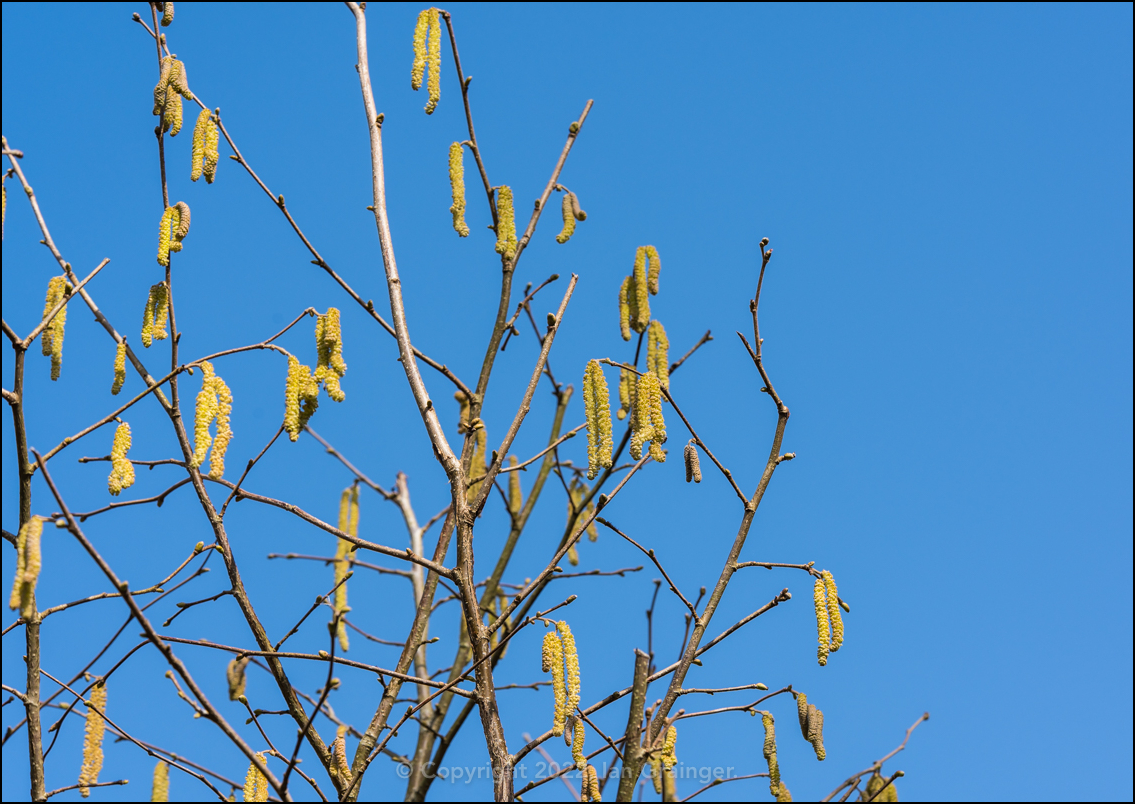 Catkins on Blue - March 2022
The bright blue sky made a perfect backdrop for the golden coloured catkins of the Corkscrew Hazel (Corylus avellana 'Contorta') tree.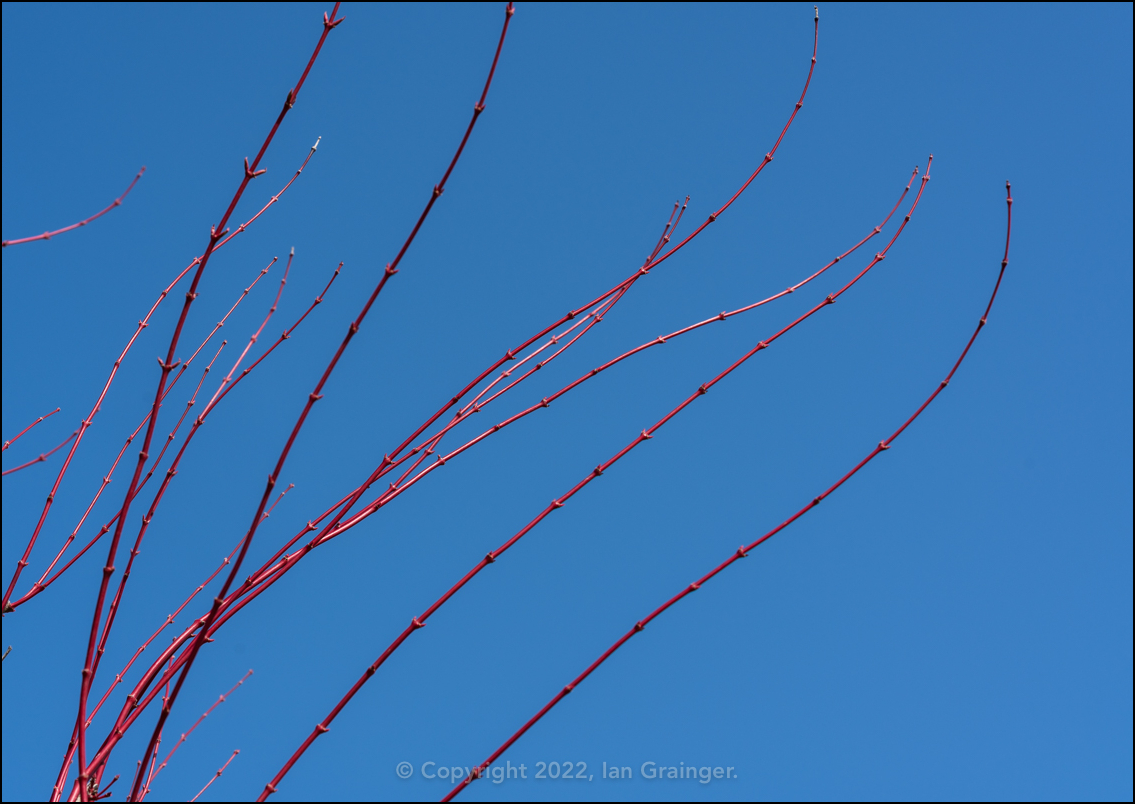 Red Branches - March 2022
It also served as a pretty good background to the red branches of the Acer palmatum tree too.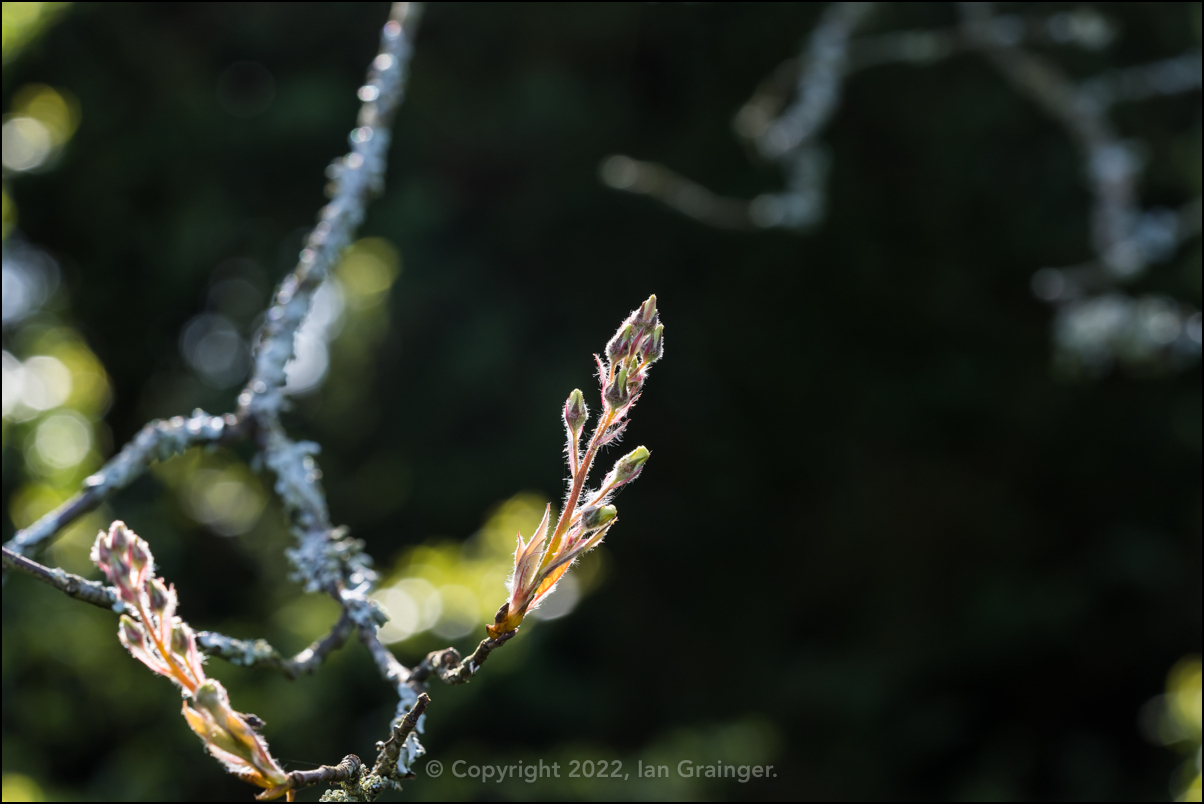 Amelanchier Progress - March 2022
Meanwhile the Amelanchier tree leaf buds continued to make good progress, although it was still difficult to see how it could blossom and produce berries in time for June.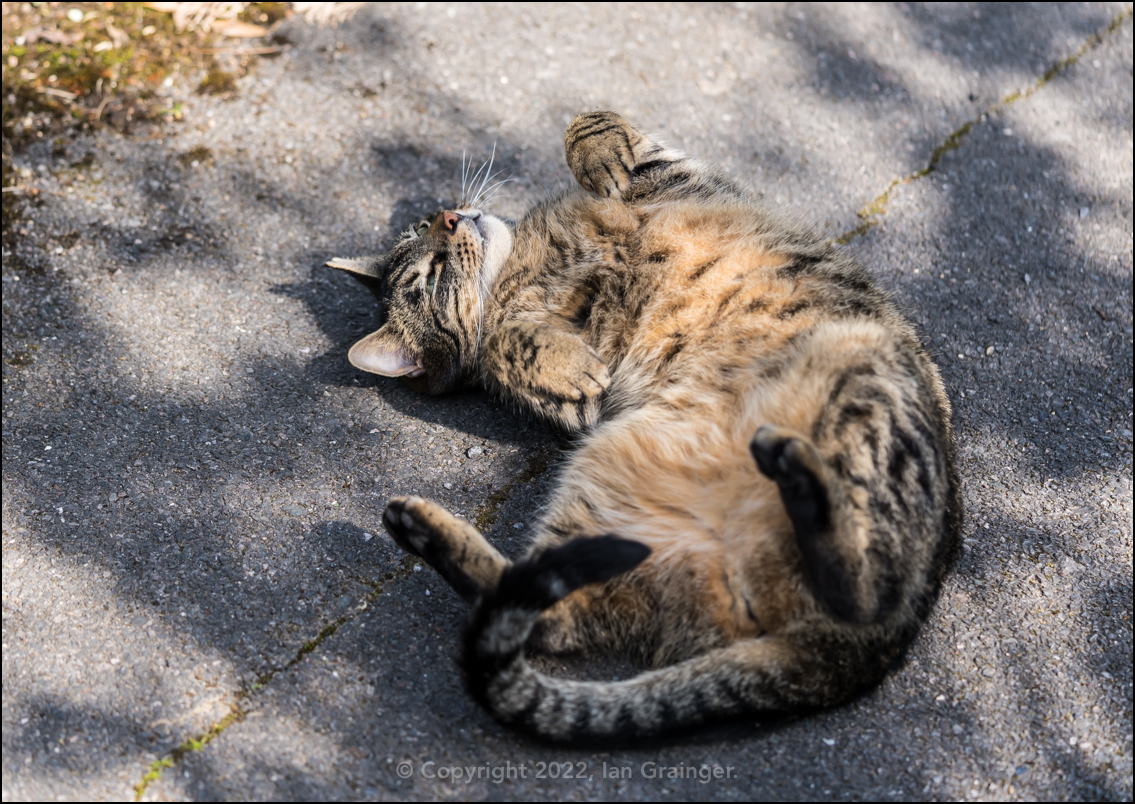 Cat Companion - March 2022
Finally, I had my photo buddy back with me this week. More of a hindrance than a help he never left my side as I clicked away during my photo shoot.
So this week I went with First Hoverfly as my Image of the Week simply because it was the first insect I'd captured in motion with my new camera...